Scythe Kaze Flex 120/140 ARGB Fan Review
---
---
---
Mike Sanders / 2 months ago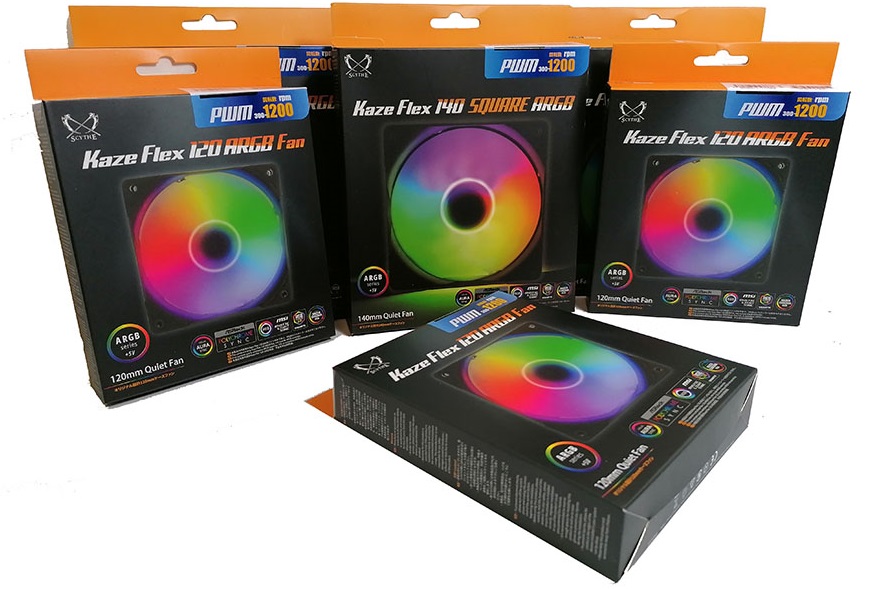 Exterior Packaging – Front
The packaging for both cooling fans provides you with a nice large image on the front showing all that ARGB lighting glory in action. However, despite the relatively small size, Scythe has done an excellent job of cramming as much useful information as possible.
The rear of the boxes gets even better with it literally filled, top to bottom, with important specs. This not only includes information about the performance but also diagrams helping you understand how the fans function. There is so much information, in fact, that it is rather cramped and not particularly easy on the eye. If you wanted to know what you were getting, however, the front and back of the packaging pretty much covers everything in its entirety.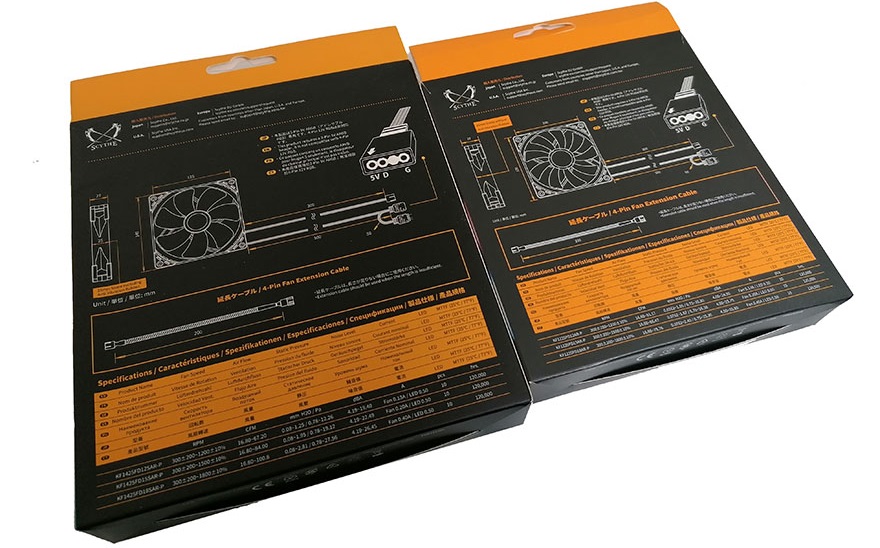 The Fans
Although the fans provided to us here come in a squared design (and, we should note, there's nothing wrong with that) we should note that 'rounded' variants of both the 120mm and 140mm models are also available. In terms of aesthetics, and in being brutally honest, they are, on the surface, rather dull. They come in that rather generic-looking nearly-black colouring and the only notable visual factors boil down to the nicely cushioned corner padding (to help reduce vibration) and the Scythe logo to the centre of the blades.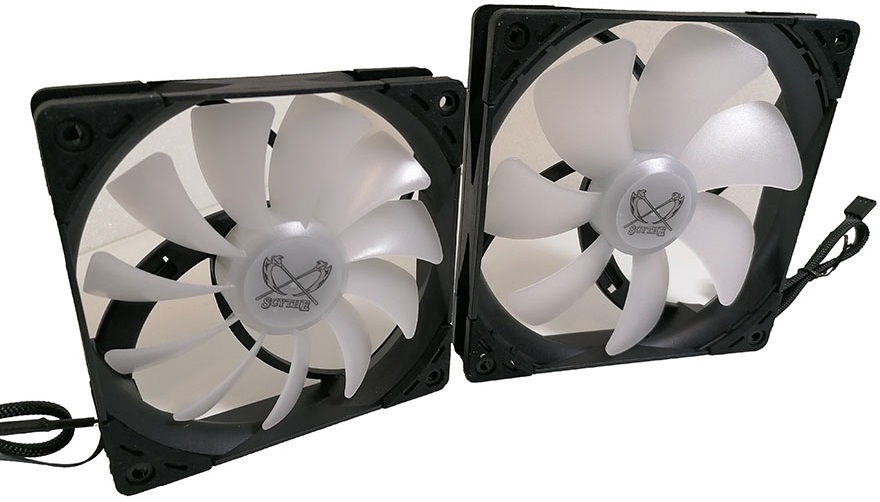 The rear of the packaging does cite the product reference number and this, through consulting the specifications on the back of the box, does appear to be the only way you can determine which specific model you have acquired (based on the packaging, it does appear that each fan has 3 different variants).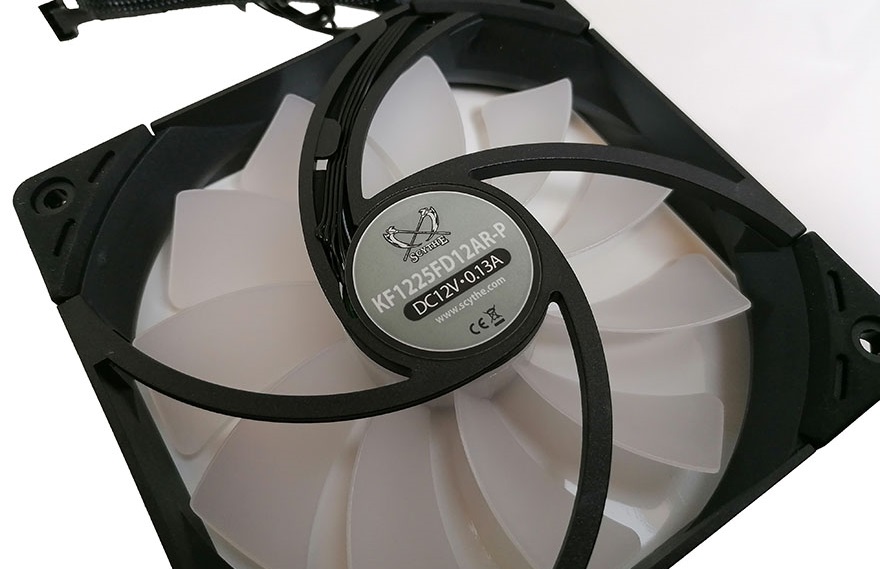 Cross-referencing does confirm that the models we have here entirely conform to the specifications listed earlier in this review. As such, we now know exactly what performance we should expect to see from these when it comes to our testing process.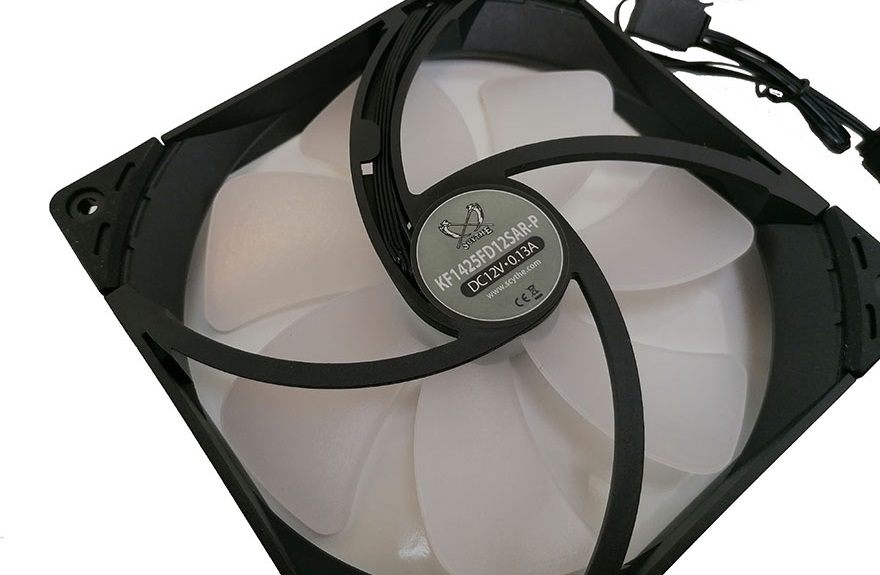 Accessories
As these are cooling fans, you clearly don't expect much in the way of accessories. You know, because the fan should pretty much encompass everything you need in one neat little package. Scythe does, however, provide you with 4 screws for you to install these fans to your system case, and, in addition, an extension for the PWM fan cable. In this regard, however, we do have a lot to say!