Scythe Kaze Flex 120 Premium Fans Now Available
---
---
---
Ron Perillo / 4 years ago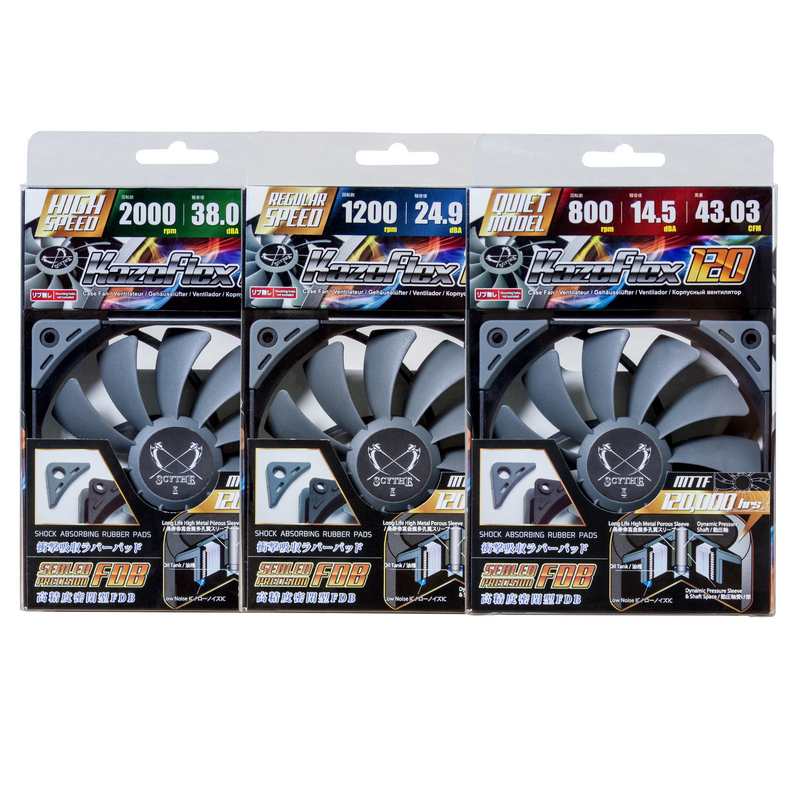 Scythe's latest flagship Mugen 5 came out last year sporting a new Kaze Flex 120mm fan that is both silent and highly efficient. It took a while but that Scythe Kaze Flex 120 fan is finally available separately. The latest fan design from the Japanese cooling expert intended to make the pinnacle of balancing silence and performance through its sealed precision fluid dynamic bearing.
It uses eleven blades operating as high as 2,000 RPM while having a very low noise. It also integrates an anti-vibration system in the mount similar to Noctua's dampeners. Except it is not brown in color (thankfully). The anti vibration mount and the fan blades have a cold gray color while the square frame is black.
Three Different Speed Options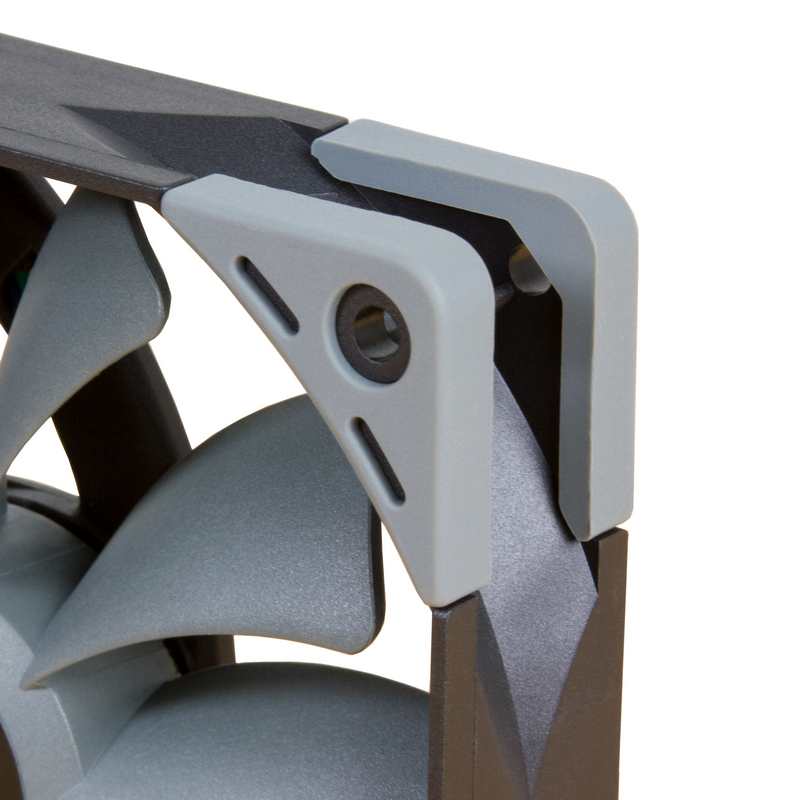 Three models are available initially for Europeans: Quiet, Regular and High-speed. The regular version tops out at 1200 RPM, exactly like the fan that is with the Scythe Mugen 5. This 1200 RPM fan clocks in at only 24.9 dBA while producing 51.17 CFM. The High-speed version clocks in at 38.0 dBA but it pushes up to 89.04 CFM at 2000 RPM. Finally, the Quiet model only tops out at 800 RPM but it manages to produce 43.03 CFM while only registering at 14.5dBA.
Pricing and Availability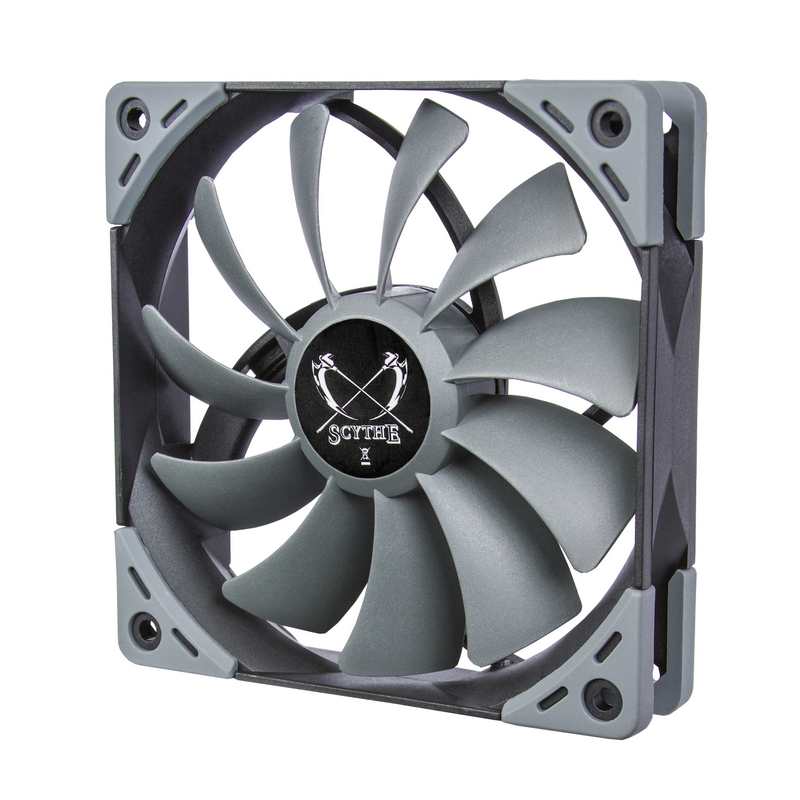 All fans are and each package comes with a 3-pin to 4-pin molex adapter with mounting screws since they are not PWM fans. All are available as of August 17 for 7.80€. A PWM version that operates from 300 to 1200 RPM is also available for a bit more for only 8.20€. A quieter PWM version will be available early October for the 8.20€ as well.