Seagate BarraCuda Pro 14TB Desktop HDD Review
---
---
---
Bohs Hansen / 4 years ago
---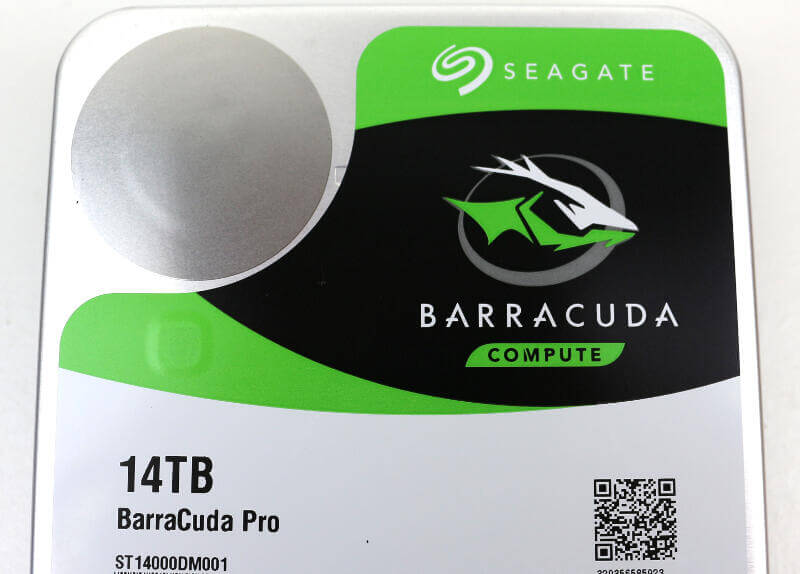 Seagate BarraCuda Pro 14TB Desktop HDD Review
Today it is time to take a look at the next Guardian-series drive, Seagate's new 14TB BarraCuda Pro (product flyer) desktop HDD. This is just one of the many new 14TB Seagate drives. We've already had a look at the IronWolf Pro, and there are more to come. Where the IronWolf series is designed for NAS usage, the BarraCuda is for the desktop area.
Seagate Guardian Series
It has only been about two years since Seagate introduced the world to their Guardian series which consists of three different HDDs. There's the SkyHawk for NVR/DVR usage, the BarraCuda for desktop usage, and the IronWolf for NAS usage.
In those two years which have passed, Seagate has managed to increase the capacity by 40%, and we now have 14TB versions in all three types. There are Pro drives too which come with better warranty and endurance over the none-pro versions. We've previously had a look at all types, so check out our reviews on them if you'd like. Today we focus on the BarraCuda desktop drive.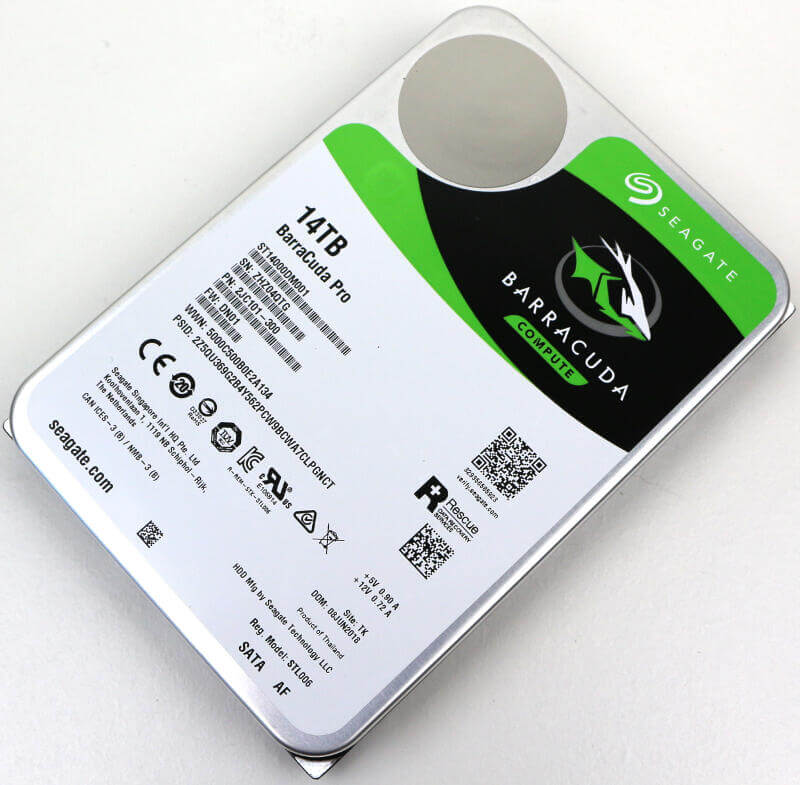 BarraCuda and BarraCuda Pro Desktop Hard Disks
The BarraCuda series is the most comprehensive when it comes to user choices. There are 2.5 and 3.5-Inch models of the standard as well as the pro series.
The standard 2.5-inch drive goes from 500GB to 5TB while the 3.5-inch has a range from 500GB to 8TB. Moving up to the Pro models and there are only two choices for the 2.5-inch size, 500GB and 1TB. However, these are 2.5-inch drives with a 7200 RPM spindle speed which makes them almost 30% faster than 5000RPM counterparts.
The BarraCuda Pro 3.5-inch drives are the ones we're dealing with today, and here you get options from 2TB to 14TB capacity.
This series has a lot in common with the IronWolf, such as the 300TB per year workload rating. There are, however, differences. For example, the BarraCuda Pro is optimised for better random access performance.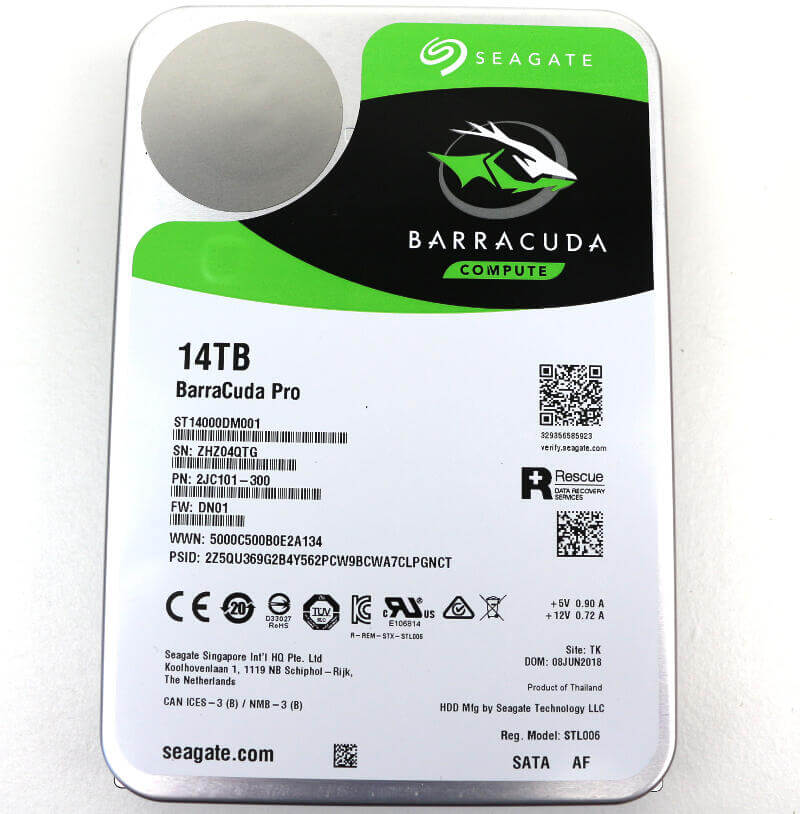 Performance and Endurance
It is time to talk numbers. After all, isn't that why we're here? Seagate's BarraCuda Pro 14TB is an impressive drive in every way and it doesn't need to be ashamed of being called the smaller brother to the other Guardian drives. With a 24/7 uptime ability and a workload rating of 300TB per year, it's just as viable.
Talking transfer speeds and we get 250MB/s maximum sustained throughput. That's up 30MB/s (13.6%) when compared to the 10TB version. The drive features the same 256MB cache as the smaller version. Together with the 7200RPM spindle speed, that's what makes up the beef.
The endurance is another impressive point to the Seagate BarraCuda Pro. As I mentioned above, it has a workload rating of up to 300TB a year. That is a lot!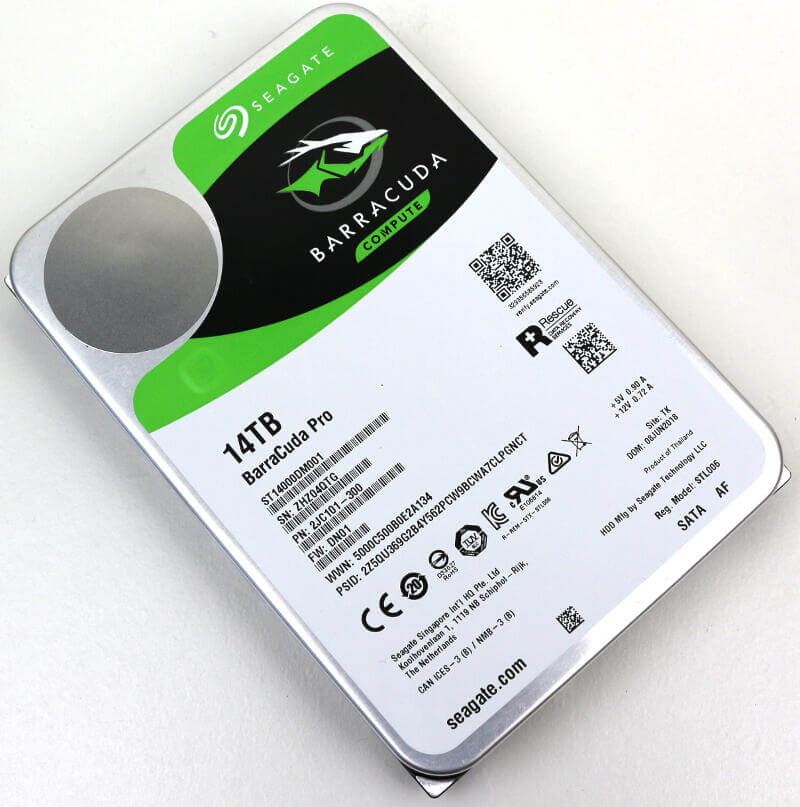 Warranty, and Recovery service
The warranty and security you get with a BarraCuda Pro are as pro as the name suggests. To start with, you get a 5-year warranty on the drive. But it doesn't stop there. On top of that, you also get a 2-year subscription to Seagate Rescue Data Recovery Services.
With them, you have an impressive chance of recovering all your lost data from a broken-down drive. Whether it is mechanical, accidental, or natural disaster, Seagate has a 90% success rate for in-house recovery.

Where Should I Use a Drive Like This
With specifications and ratings as great as they are, the usage scenarios are many. There's the standard desktop which requires a lot of storage to start with. But also workstations. Especially photographers and videographers need a lot of storage space. Other setup options would be in home servers that don't require more than a couple of drives or entry-level DAS units.
The BarraCuda Pro is Designed and tuned for creative applications. These drives feature higher random performance and drive reliability than typical PC drives.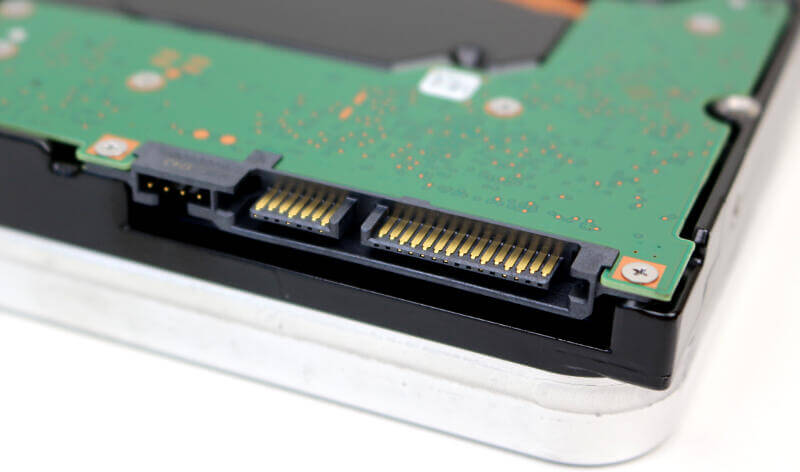 Feature Highlights
Highest capacity in its class
24/7 rated with a 300 TB/year workload
7200-RPM spindle speed for up to 250MB/s
Energy efficient. This drive is one of the lowest-power 3.5-inch drives on the market.
Bundled with Seagate Rescue Data Recovery Services
5-year limited warranty
Optimised for creative pros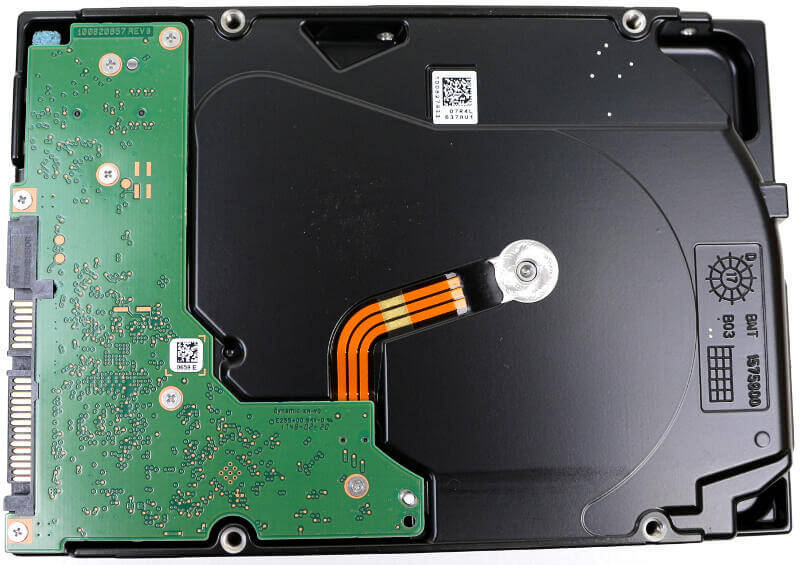 Specifications
These are the specifications as they are available at the time of this review. Please note that they might be subject to change if the manufacturer updates the products with new revisions. Full specifications sheet is available by clicking here.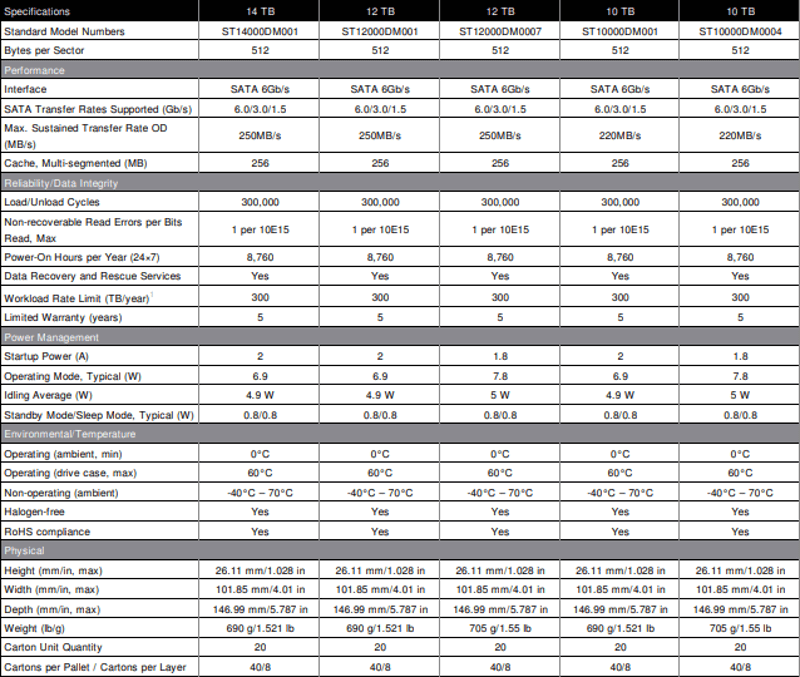 Package and Accessories
I got the BarraCuda Pro 14TB in a simple OEM package, being an anti-static bag. There aren't any accessories bundled either, but then again, what would you need? Unpack the drive, plug it into your system, and enjoy the immense capacity of 14TB in a single drive.