SilverStone ECWA1 and ECW02 Module Review
---
---
---
Bohs Hansen / 7 years ago
A Closer Look
---
The ECWA1 PCI-E to mini PCI-E adapter card comes with a beautiful finish. The black PCB and bright white text give the car a nice contrast and make it fit well with styled PC systems. The empty space has been used to display the SilverStone logo as well as product name and revision.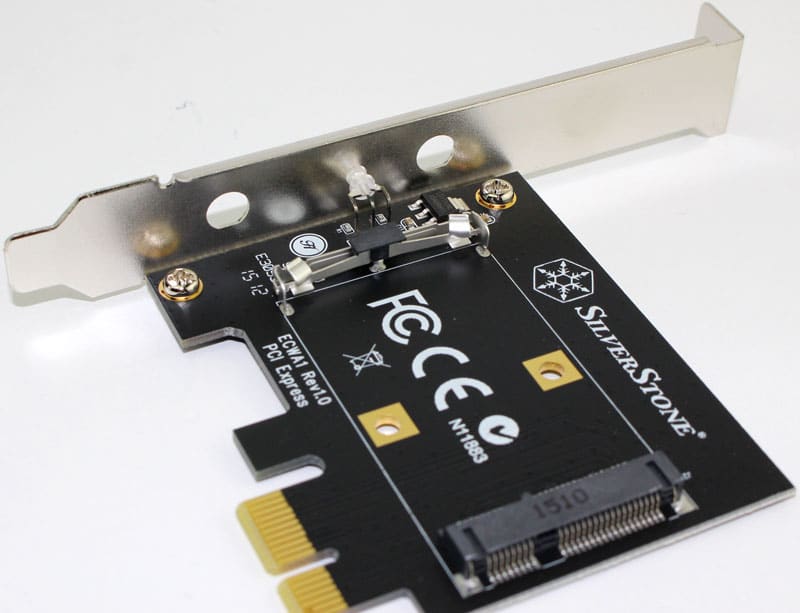 The normal sized PCI-E slot cover is pre-mounted as it is the most common one to be used. It is however quickly switched to the low-profile bracket by loosening the two screws. There is a good chance that you have to loosen them anyway when inserting the antennas connections as the space is a little tight.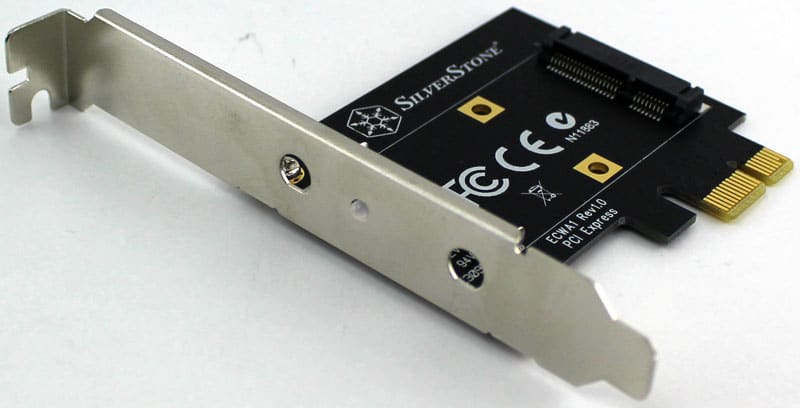 The rear of the PCB doesn't feature much besides a sticker with a barcode; keeping it simple.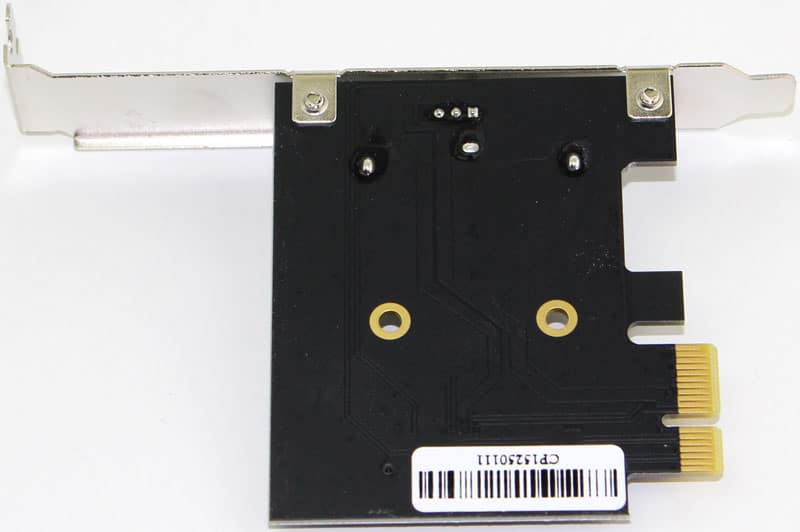 The two included dual-band 2.4GHz and 5GHz antennas can be turned 360 degrees and angled at 45 or 90 degrees to fit your setup best. The use the default mounting system, making them easy to replace in case that you wish to use other ones.

The two magnetic antenna mounts that are included are awesome. They come with a plenty of cable, 1.5 meters, to place them at an optimal location. These are especially handy when your PC is placed under the desk or another place with bad WiFi reception. Moving the antennas to higher ground will help to clear the interference.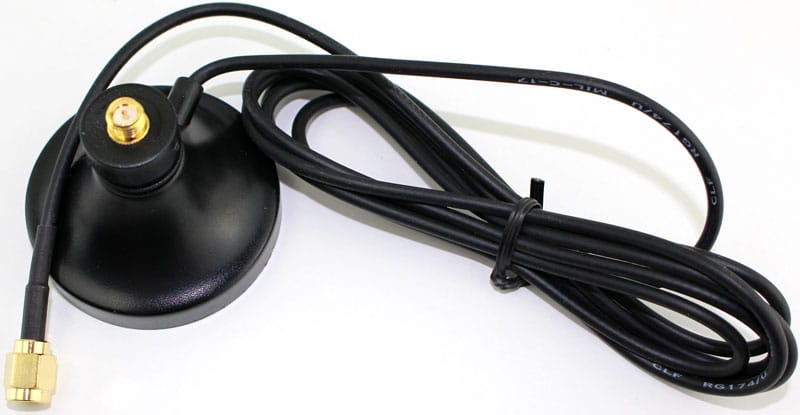 Logically, the feet use the same default connectors as the antennas and can as such be used universally in other locations too.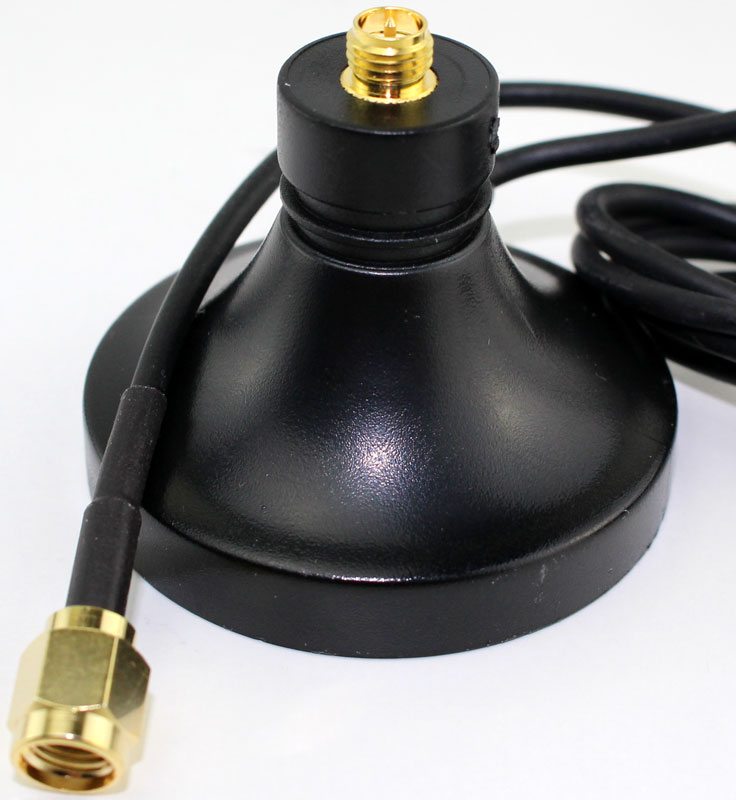 As previously mentioned, the antenna feet are magnetic and that allows you to place them in more locations. The magnet is easily enough to hold the antennas on the side of your PC chassis and they can also easily hold a 2-euro coin safely, even when shaking the mount.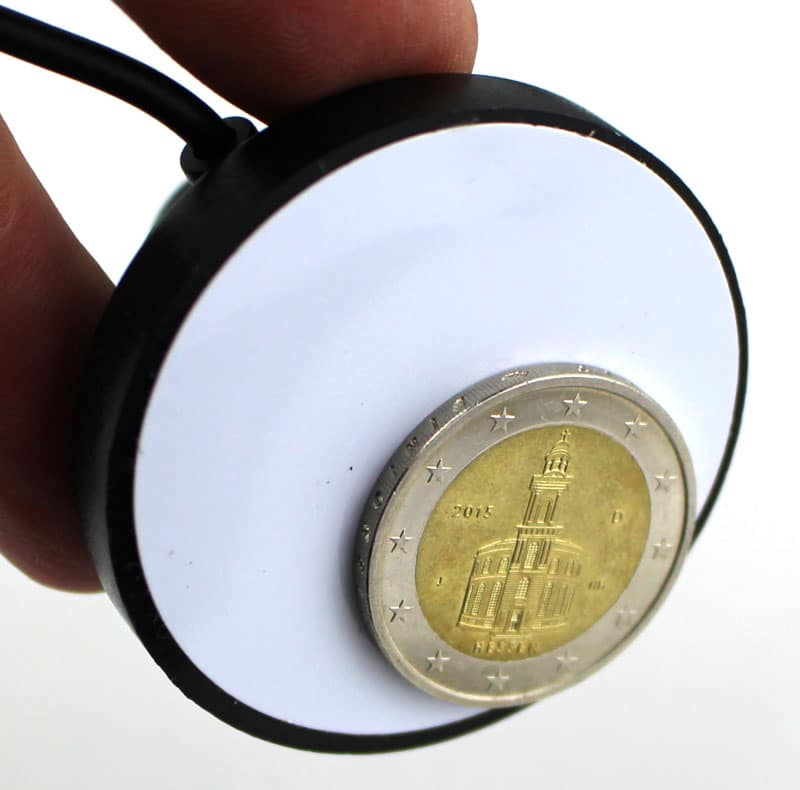 The ECW02 mini PCI-E WiFi module doesn't surprise much. It looks the way they do and it comes in a standard 30mm length x 27mm width. The antennas are mounted on the top next to the screw holes and the entire module is shielded to prevent outside interference.
The top cover also shows us both the network chip used, the RealTek TRL8821AE, as well as the WLAN MAC address so you easily can enter it in your network setup and have it assign the right IP address. That is if you work with MAC filters.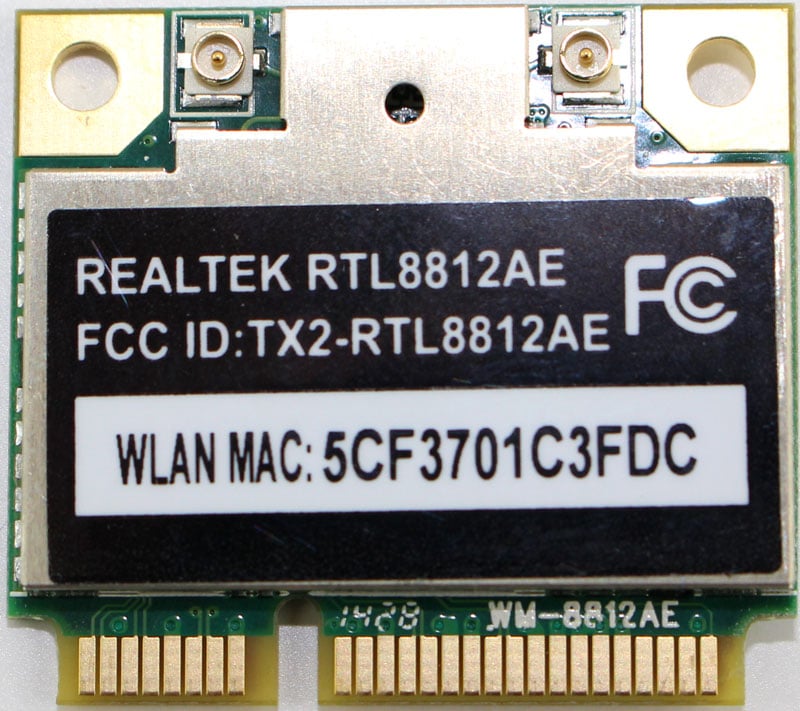 The rear of the module doesn't hold any surprises, and why should it. It's pretty much just a clean PCB with a few minor electronics and soldering points..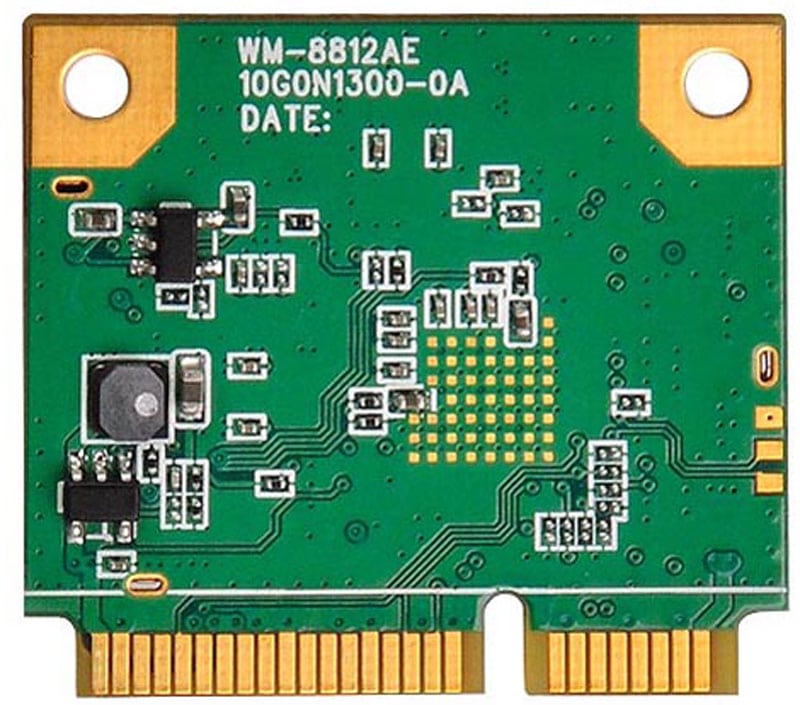 Below you can see how well it fits into the adapter, and the assembly is as easy as it could be.