Silverstone SG12 Micro-ATX Chassis Review
---
---
---
Peter Donnell / 7 years ago
Introduction
---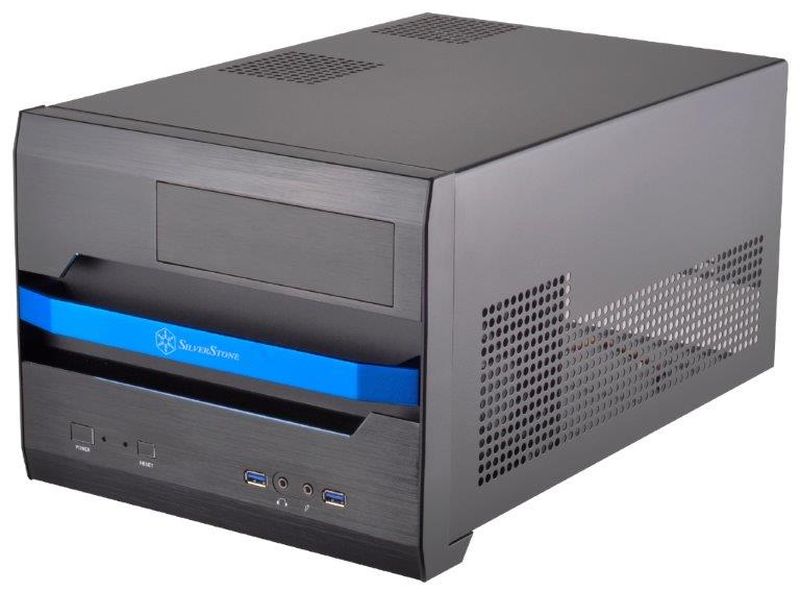 Silverstone is one of the most recognisable chassis brands on the market, which comes as no surprise given that they seem to launch more products per year than virtually any other manufacturer. The Sugo series of chassis has long been a success, something that's no doubt obvious given that the model we have at our disposal today is the twelfth iteration, the Sugo SG12.
The SG12 keeps many of the design features and specifications of its more recent siblings, with a newly revised front panel that's more practical than most, room for large graphics cards, an optical drive, an incredible amount of storage drives and a full ATX PSU; this may be a fairly small chassis, but it'll give some mid-towers a run for their money in terms of specifications.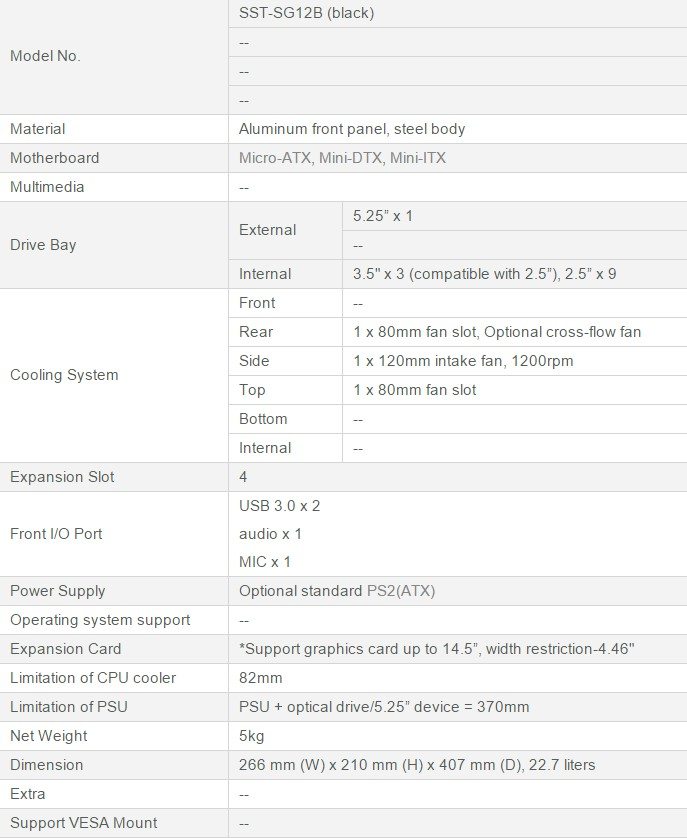 In the box, you won't find a huge amount of extras, but there is enough screws to get all your hardware installed, a few cable tidies and a handy owners manual to guide you through the chassis' capabilities.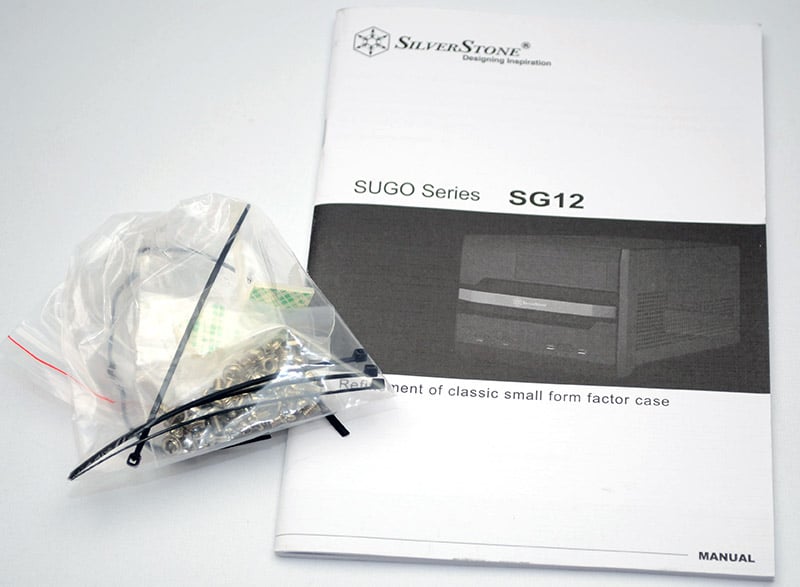 Now onto the good stuff! The chassis comes with plenty of ventilation for your components, vital given it can hold so much in a compact space. There's a long ventilated section on the left, which would be idea for feeding your GPU with cool air, although there's no dust filter, so you may need to give it a clean a little more often.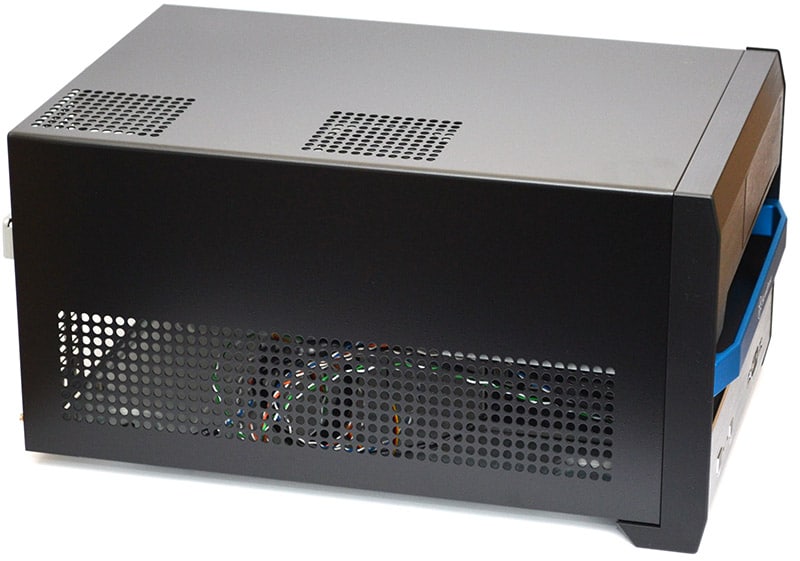 The right side panel also has a long ventilated section, but also a slightly large bit towards the front, behind which you'll find a 120mm fan for cooling the many hard drive bays at the front.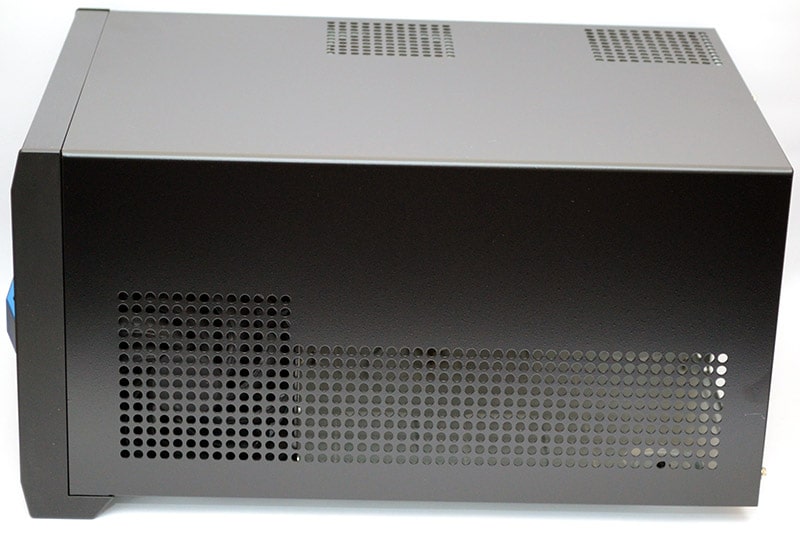 Since it's the front of the chassis you'll likely be viewing the most, I'm happy to see that Silverstone have treated it with a brushed aluminium front panel, as well as a very sturdy blue aluminium handle.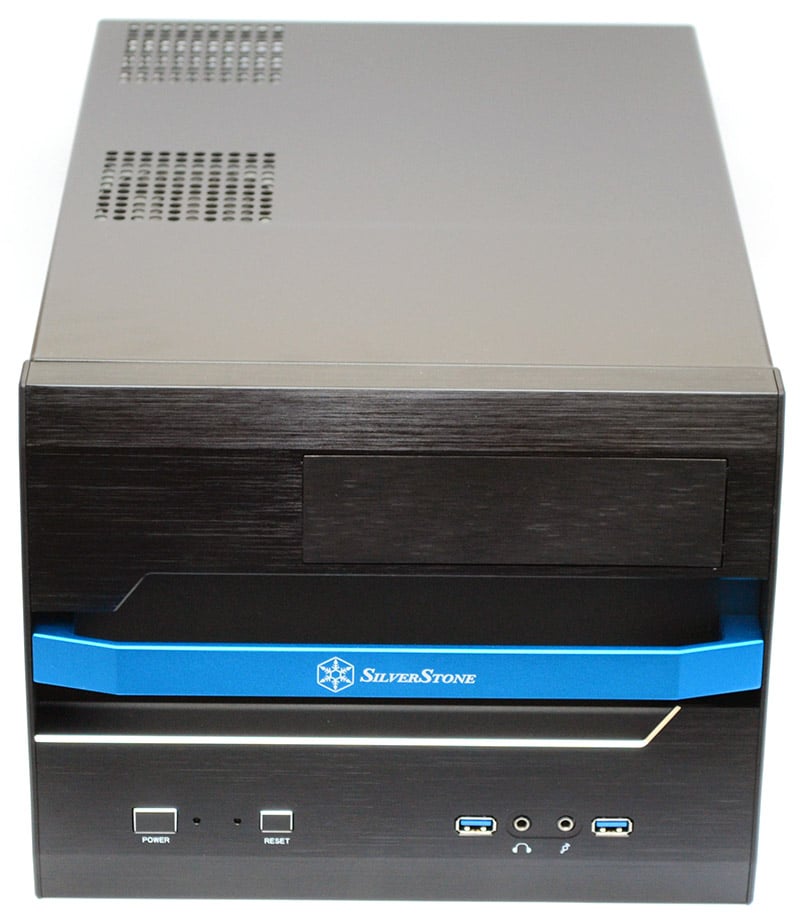 The handle isn't just for show either, you can easily pick up the system with it, meaning lugging it from one LAN party to the next can be done with one hand. The front panel has all the usual power buttons, as well as a pair of USB 3.0 and audio ports. You'll also find a 5.25″ drive bay, handy for use with an optical drive, fan controller, card reader, etc.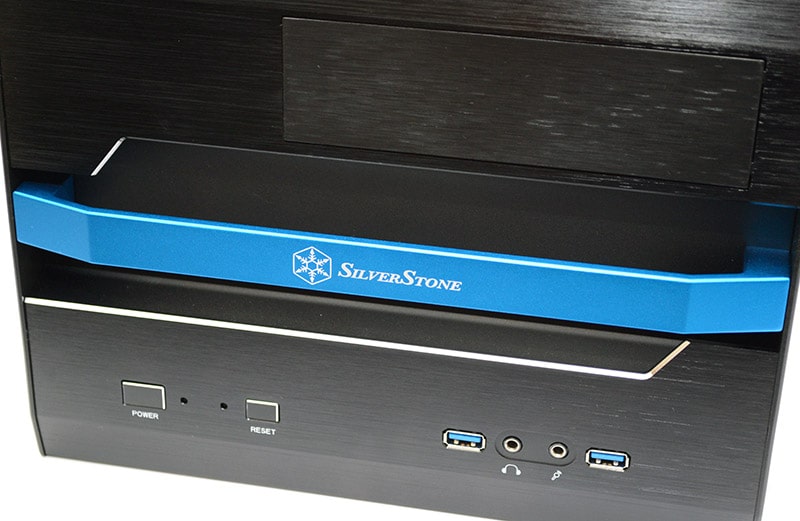 Around the back, you'll notice that the left, top and right side panels are infact a single piece, which is held in place by three screws at the back of the chassis. There's an ATX PSU mount at the top, as well as room for a mini-ITX or Micro-ATX motherboard in the bottom.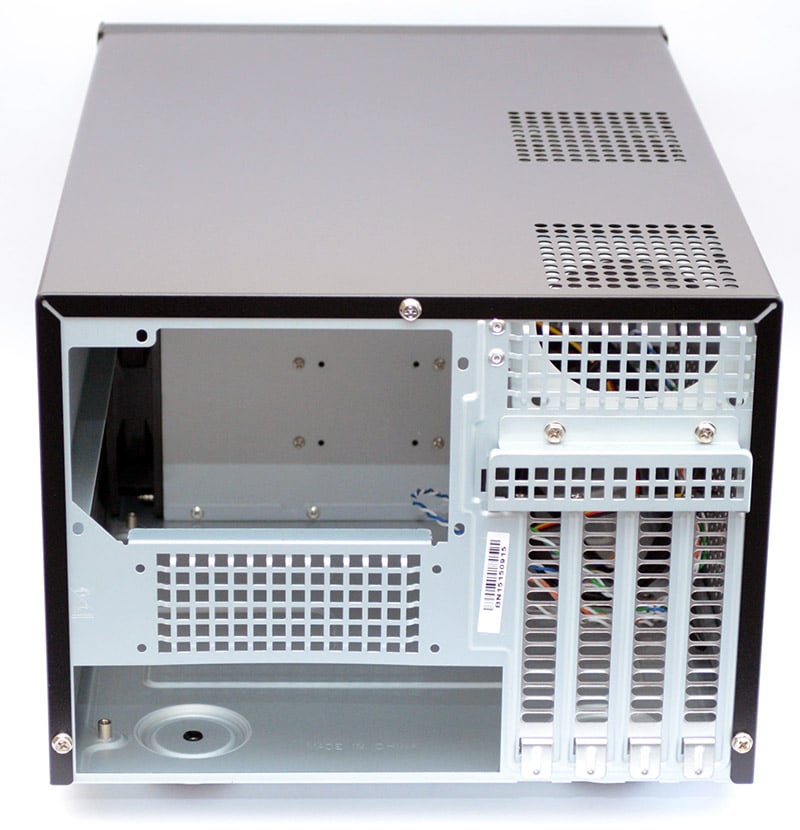 There's not much to see on the top, other than the two bits of ventilation for the optional 80mm fans.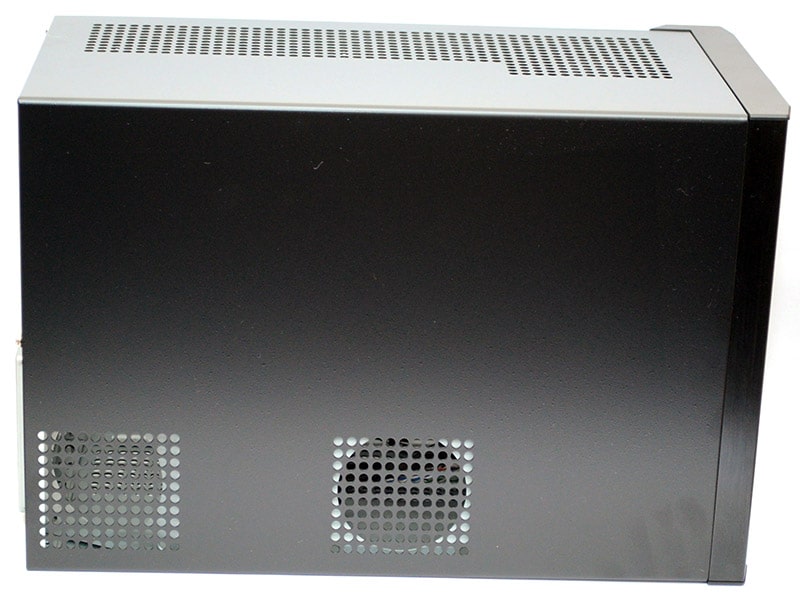 There's not really a lot to see on the base, but there's four firm rubber grips that will prevent it sliding around your desk or AV stand.