Why Patrick Stewart's Return To Star Trek Is Great News!
---
---
---
Mike Sanders / 5 years ago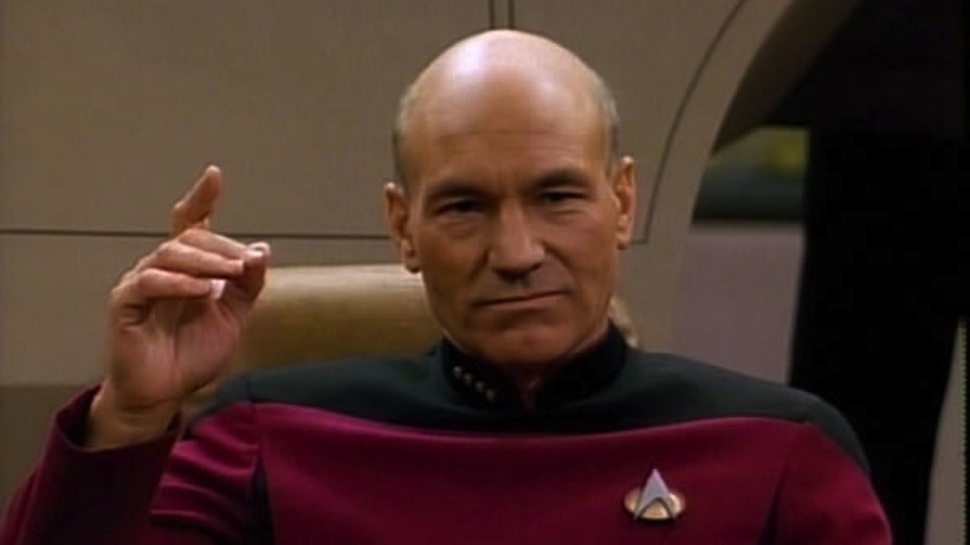 Patrick Stewart Is Coming Back To Star Trek!
Over the weekend, the major news broke that Patrick Stewart had agreed to reprise the role of Captain Picard in a brand new Star Trek series. It had been over 16 years since he had last (officially) appeared on our screens as the iconic character in the (much underrated) Nemesis. While fans always hoped that he would return, the more time that passed, the less likely that seemed!
Things changed, however, when the recent Discovery series launched. Despite some fan criticism of the appearance of the Klingons, it was largely seen as a fantastic new breath of life into the franchise. It was so successful in fact that CBS revealed plans for at least 2-4 other series to be run concurrently. One series though is going to certainly grab a lot of attention. Why? Because Captain John Luc Picard is coming back!
Make It So!
I will admit, I don't think anyone really expected any new series to include Captain Picard. Ok, maybe as a cameo, but not as the lead character. With many holding The Next Generation as the greatest series to date though, it does make you curious as to what this new series will be. We do know in a report via Polygon that the new series is going to act as a 'direct sequel' to TNG. It is quite literally going to pick up Picard's life after the events of the 2002 movie. That opens the doors to a lot of possibilities. Will he still be on the Enterprise E? Is he an admiral these days? Moreover, are other cast members going to return? Between TNG, DS9 and Voyager, there's plenty we'd also love to see back. Well, except maybe Nelix, Dr Bashir and Wesley Crusher.
While some fans may be worried that this is going to tamper with a classic, there is, however, a major factor that gives me a lot of confidence about this new series.
It is an unexpected but delightful surprise to find myself excited and invigorated to be returning to Jean-Luc Picard and to explore new dimensions within him. Read my full statement in the photo. #StarTrek @cbsallaccess Photo: @shervinfoto pic.twitter.com/8Ynuj3RBNm

— Patrick Stewart (@SirPatStew) August 4, 2018
Why This Is Going To Be Great
Patrick Stewart these days is a highly acclaimed actor. He was a very accomplished one before Star Trek came along, his 'Sejanus' in 'I, Claudius' is excellent and was perhaps landed in no small part due to his well-known man-mountain of a friend Brian Blessed. He wasn't, however, very well known in America before the roll. Some people at Paramount were actually concerned his pick as Captain was too obscure.
Put simply though, these days he is far better recognised and seems to choose his work very carefully and also clearly respects the Star Trek franchise.
Put simply, unless the concept or script was very, very good, I suspect he wouldn't touch it with a bargepole. You might argue that they just called and asked him how much it would take. Then again, he doesn't seem to be an actor that has ever been driven purely by the paycheck. Can you honestly name a bad performance he ever gave?
There Is More To It Than That!
Discovery was a bold new step for Star Trek. There is, however, room for a return to the traditional values set up in the original series and which TNG took to a new level. We're not saying it guaranteed to be a hit, but with Patrick Stewart on board, we at least can be sure that it isn't going to be rubbish either.
We may not have had it this good since TNG and DS9 were running!
What do you think? Are you looking forward to seeing Captain Picard return? – Let us know in the comments!