Good News! – Steam Deck Shipments Are Rolling Out Ahead of Schedule!
---
---
---
Mike Sanders / 1 month ago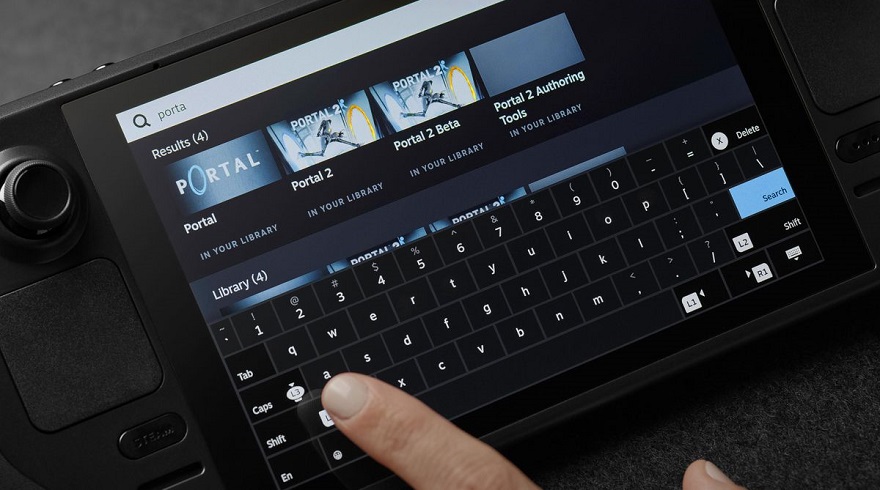 Although shipments of the Steam Deck have already started heading out and arriving with the earliest of pre-order customers (some courtesy of postman Gabe Newell himself), the insanely high demand for the new handheld gaming system has seen many people left with a possible arrival date of either Q2 or Q3 this year. Clearly not ideal. Particularly for those who still got their order in fairly early doors.
At the same time, though, you can't really blame Valve as supply has been decent. Demand was just hugely higher than most people (even us) expected. – In specific regard to product shipments, however, there might be some excellent news.
Following an official Twitter post, Valve has confirmed that Steam Deck production is currently coming along much faster than anticipated. As such, it's entirely possible that many people (including you!) might start receiving their emails to complete payment and have their shiny new console sent off in the post!
Welcome to Q2! We've just sent out the first set of order emails to Q2 reservers (in order of reservation time). Starting today we're ramping up Steam Deck shipments, and will be sending more order availability emails every week. Sometimes even twice a week! pic.twitter.com/54TAoCQXfd

— Steam Deck (@OnDeck) April 4, 2022
Steam Deck Shipments Might Be Coming Ahead of Schedule!
Now just to be clear, and as you can read yourself above, Valve has not said that they are guaranteeing that shipments will be made ahead of schedule. With production clearly coming along a lot faster than they'd originally estimated though (possibly thanks to some relief in the chipset issue) they do believe that, on the whole, people should be getting their orders a little quicker than they might have originally expected.
Admittedly, the official delivery dates are still pointing towards Q3 for new owners. If things are better than anticipated in terms of supply though, ordering now might see you get your system before the end of the Summer. We're not saying it's guaranteed, but it's possible. – If you do though have a Steam Deck on pre-order (official website here), we'd strongly suggest that you keep one firm eye on your inbox as that amazing confirmation email might be landing in your virtual mailbag at literally any moment!
What do you think? – Let us know in the comments!