SteelSeries Rival 3 TrueMove Optical Gaming Mouse Review
---
---
---
Peter Donnell / 1 year ago
A Closer Look & Performance
While the mouse was larger than I expected given the size of the box, it's still a fairly lightweight and nimble design. It's a pretty classic shape too, there's no real surprises with the ergonomics here.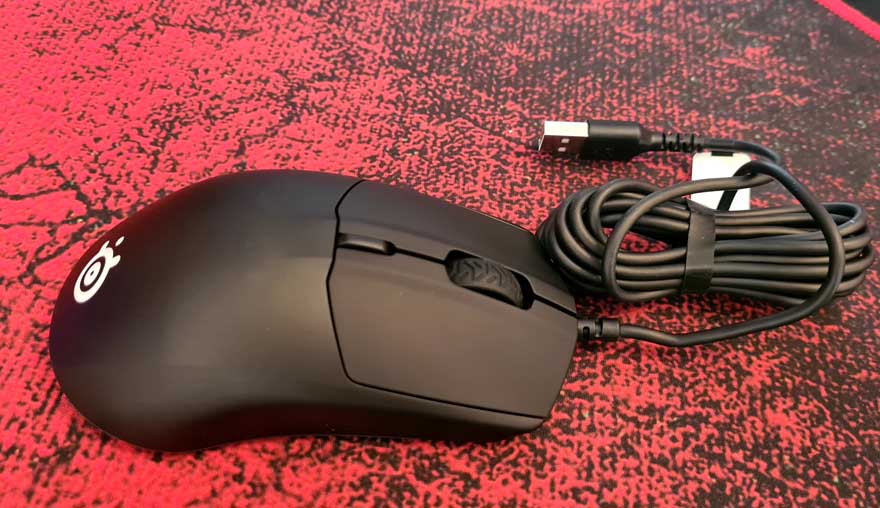 It came hardware wired with a lightweight black coated cable. There's no braiding, but it's very flexible and shouldn't hang up on your desk. There's a little notice here to download the SteelSeries Engine.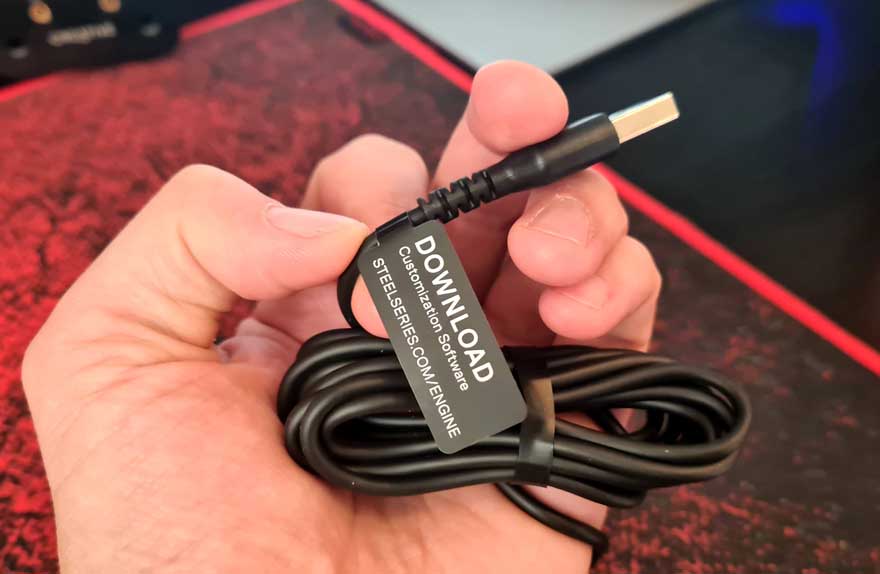 The mouse looks really nice and tidy though, and uses the same high-quality ABS matte finish as their much more expensive gaming mice. Actually, SteelSeries are product to say they use the same materials and switches on this as they do their high-end models.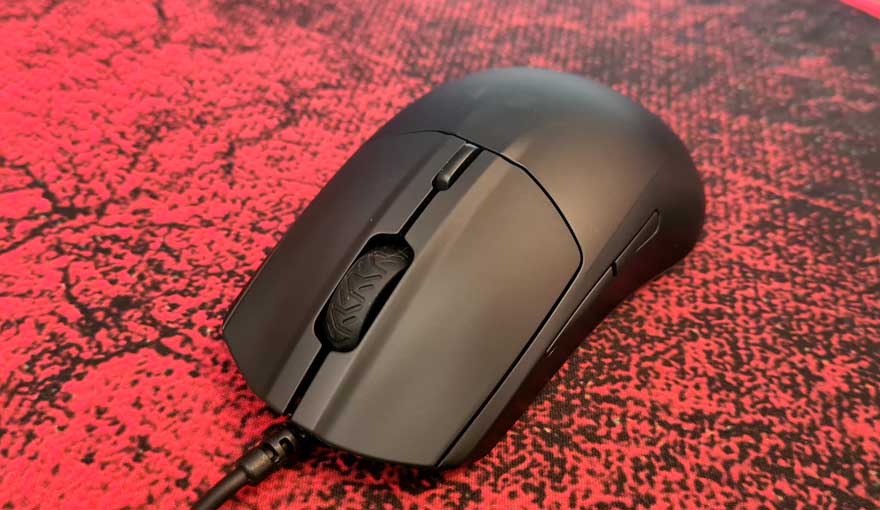 Of course, this one doesn't have extra buttons, or a built-in OLED display, or front RGB lighting, or their flagship sensor. However, it's still equipped with all the buttons one would expect, including a DPI/Profile toggle on the top, and they're all fully programmable too.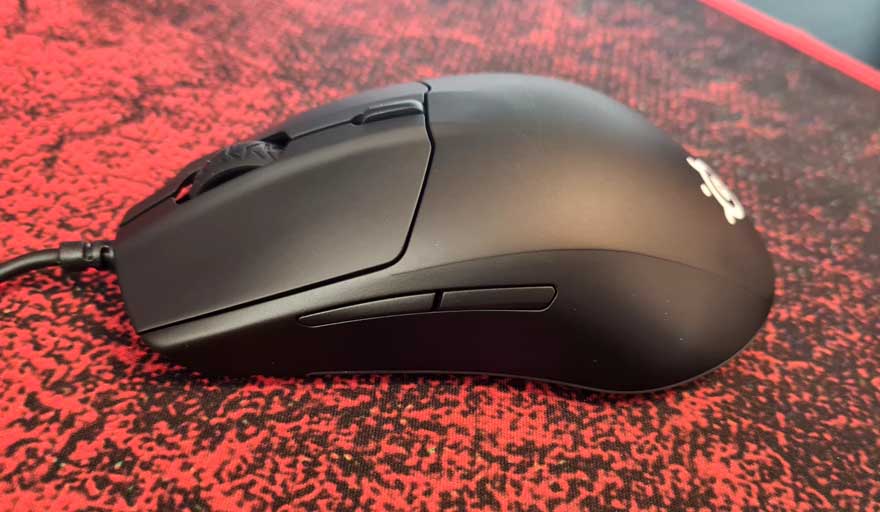 On the back, there's the SteelSeries logo, which is RGB lit, but when off, it just looks like it's printed on. It's a nice design overall. There's more RGB, which I didn't notice until I turned it on later, but you'll see that in good time.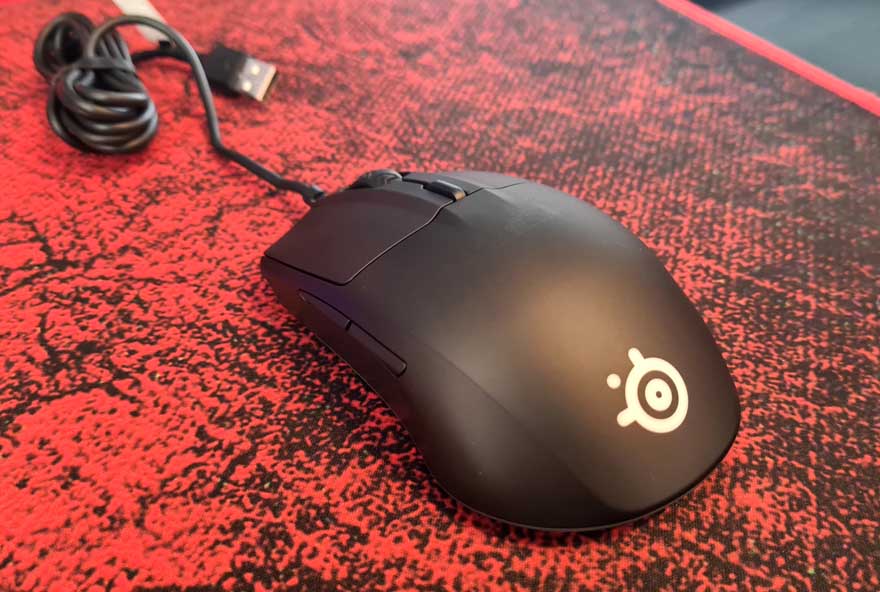 The mouse is right handed only, with a set of left side buttons. However, there's a nice ergonomic cut-out, allowing you to easily grip and lift the mouse with minimal effort.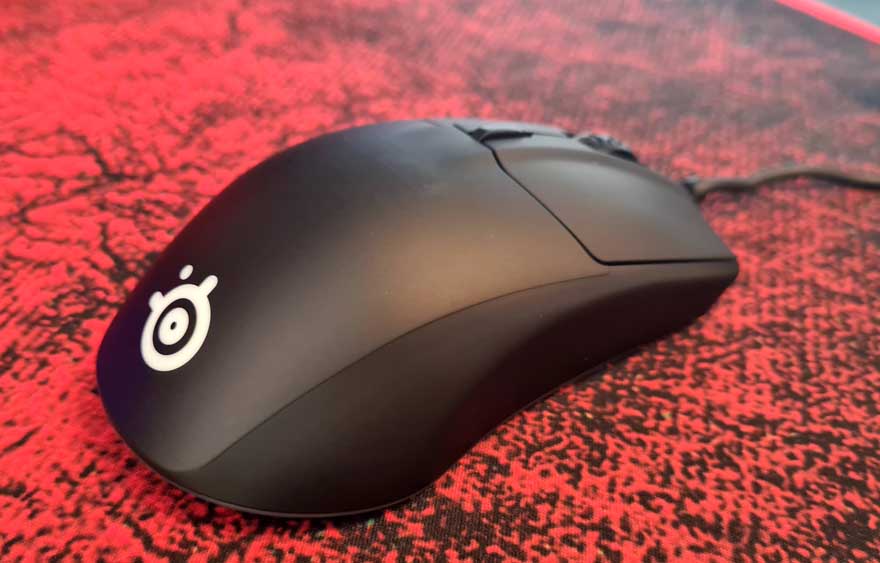 One thing I really like about this mouse is that both the LMB and RMB are separate panels, rather than formed from a single piece of plastic. You get less feedback from one to the other this way, and it just feels more responsive overall.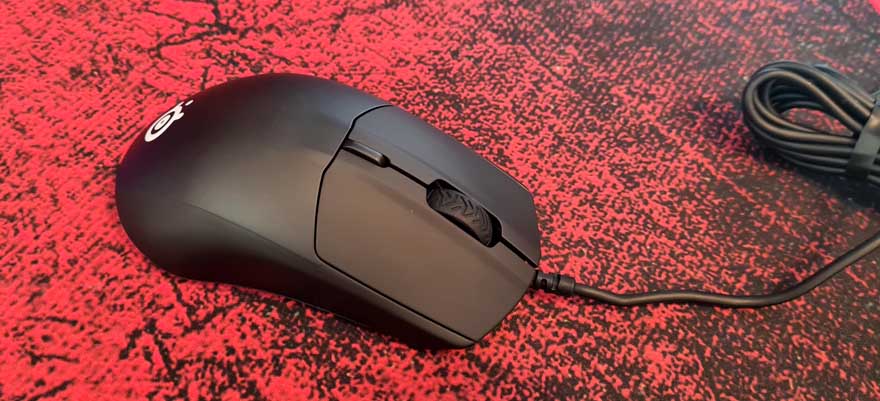 Plus, they're scooped out to provide a more natural landing spot for your fingers. It's not constricting, but it is a good guide to find that optimal clicking spot.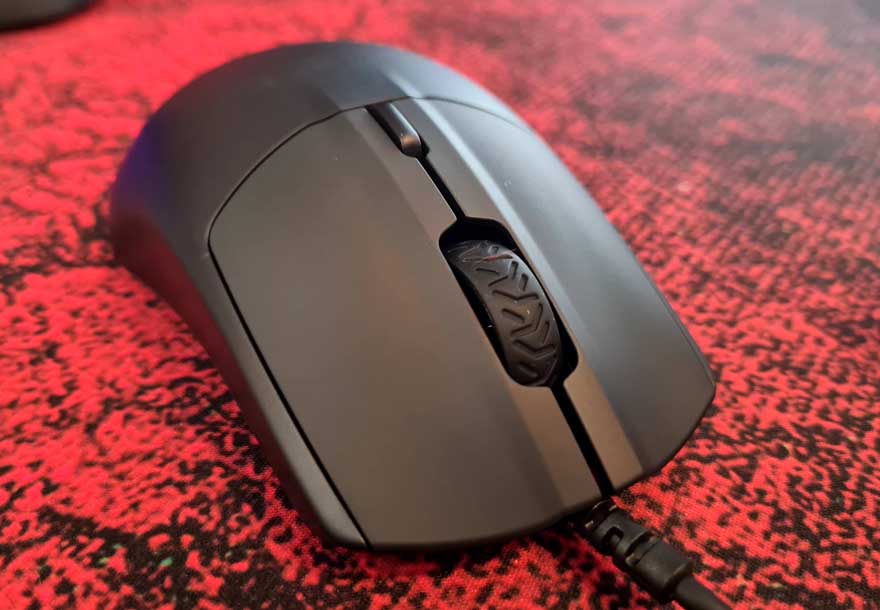 It's subtle, but the mouse leans to the right a little too, so your wrist takes just a little less fatigue in those long gaming sessions… or work, if you feel like doing it.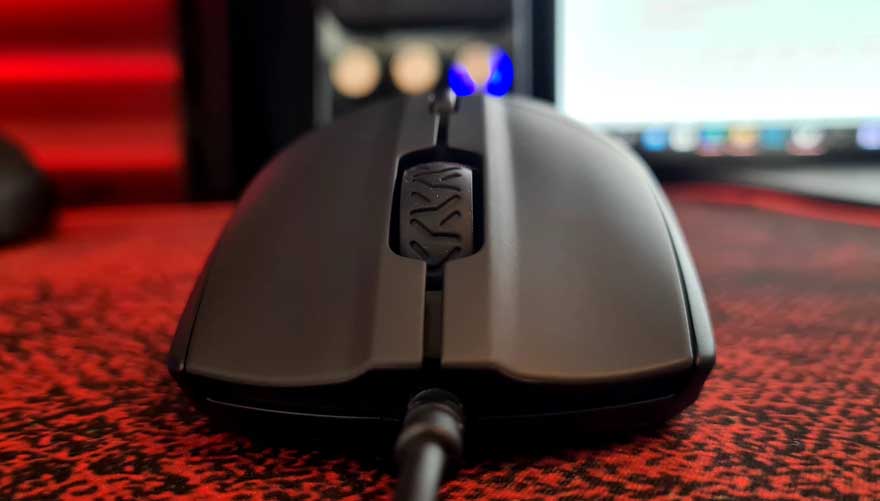 On the bottom of the mouse, there are three large PTFE pads, and they have a little tool cut-out, so you can remove and replace them if the need arises. I can honestly say I have never had to replace these on a mouse, but it's nice to have the option.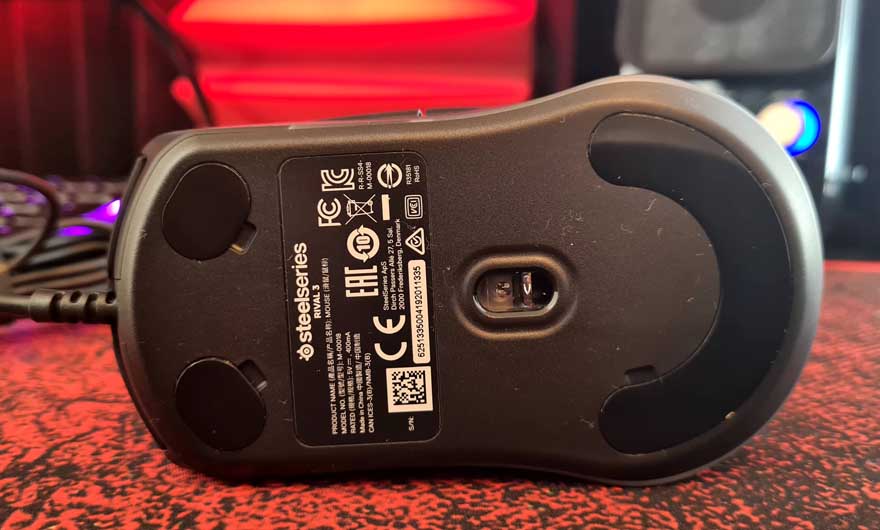 Plugging the mouse in, I was surprised I missed this detail at first. I mean… I know now, but there's RGB around the bottom of the mouse. Again, this is a budget mouse, but nothing I'm seeing so far is any indication of that.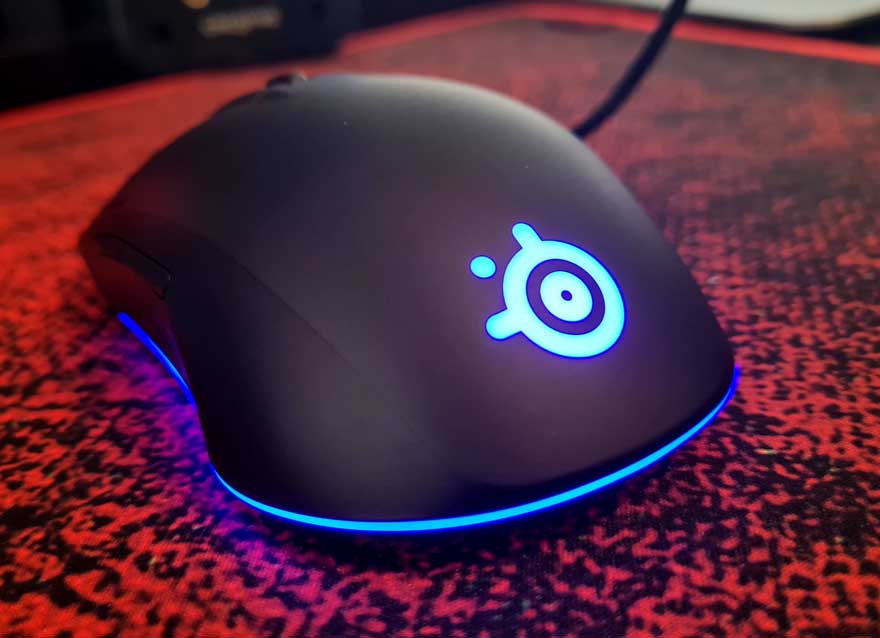 The colours are honestly stunning, super bright and saturated, giving them real depth. There's the usual array of customisation options, effects, transitions, etc too. Plus, if you have other SteelSeries hardware with RGB, it can all be synced up too.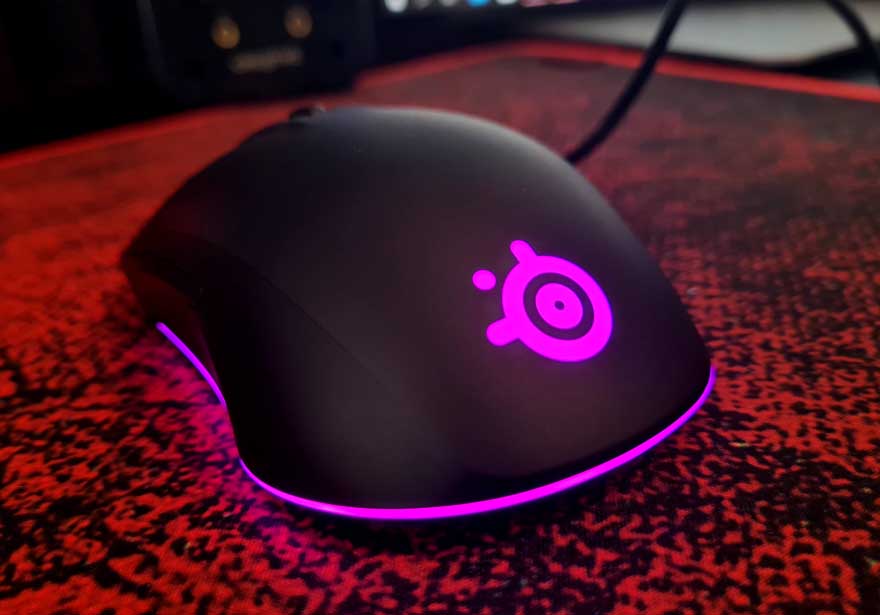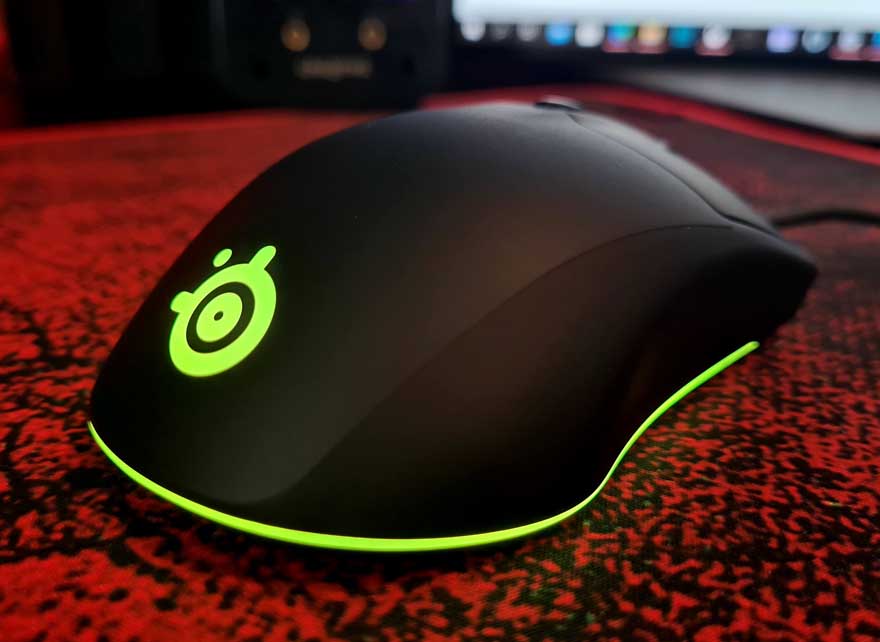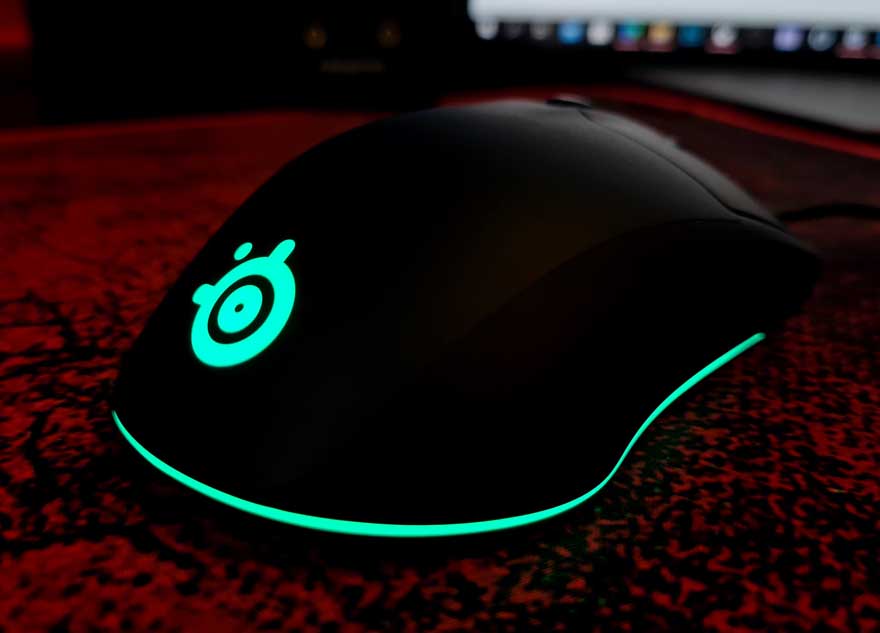 The real star of the show, however, has to be that sensor. Sure, it's not as "high-end" as their more expensive models, but when you're kicking back and playing some Elder Scrolls Online, good luck trying to work out why this one is cheaper.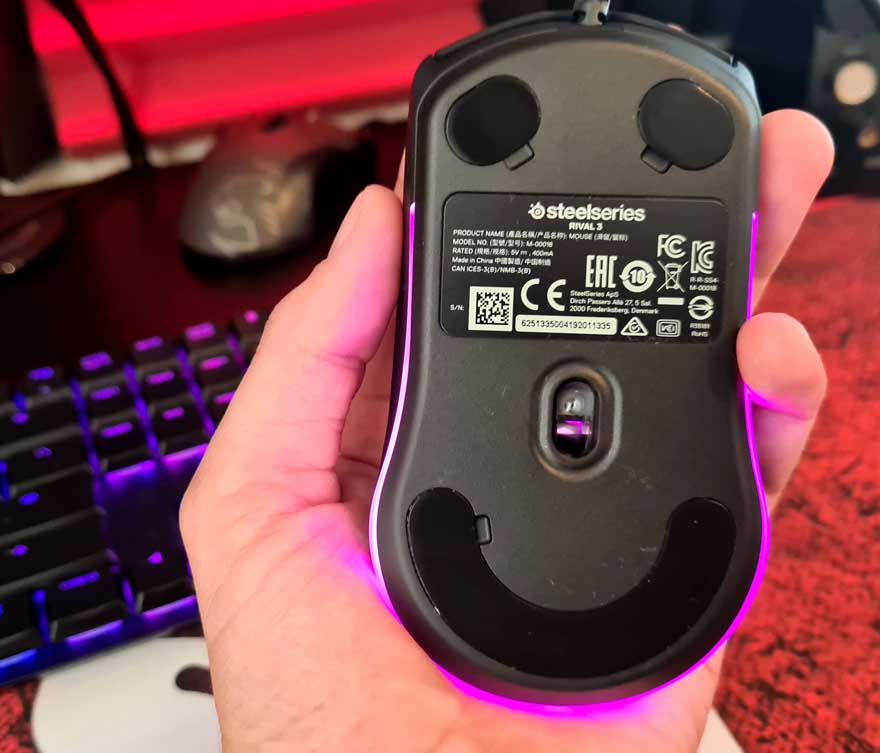 It's not quite up to eSports grade, where you may want something with 50G> acceleration and a higher DPI, but I doubt most people at home playing Fallguys and Call of Duty will have any issues here. It tracks really well, no jitter or angle snapping, and the DPI range is enough even on higher resolution displays.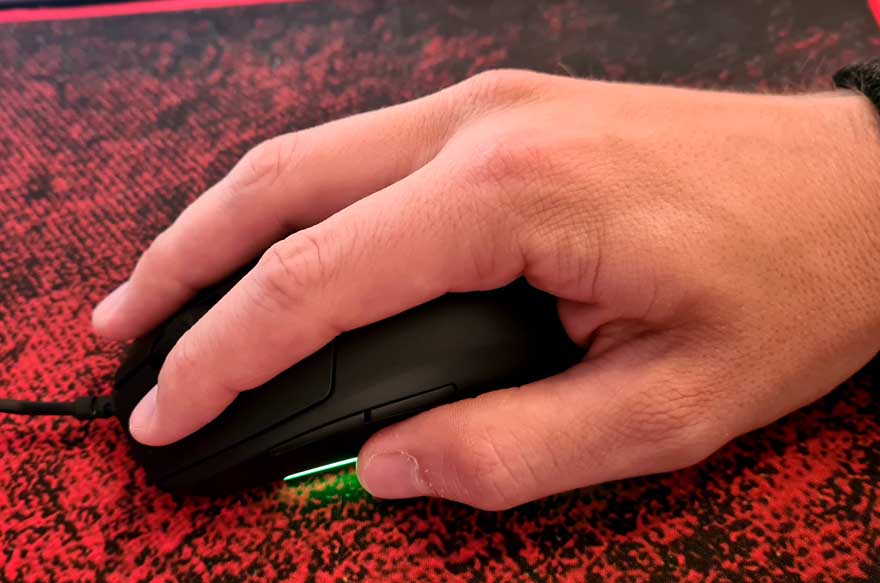 The ergonomics are really solid, suiting both palm and claw grips with ease. Plus, it's lightweight design makes it really nimble for those twitchy FPS games. It's worked great on Quake 3 Arena this week (I'm an old-school guy).