Stolen EVGA 30XX GPUs Finally Tracked Down in Vietnam!
---
---
---
Mike Sanders / 7 months ago

You may recall that last October, a truck full of EVGA Nvidia 30XX graphics cards were stolen in something that can only be called an audacious heist. With the vehicle en-route from San Francisco to Southern California, while details of the theft are still somewhat vague, the bottom line is that around 1,000 graphics cards, presumably set to land with retailers, completely vanished from existence.
So, what happened to them? Well, following a report via Videocardz, it seems that they have finally turned up… In Vietnam!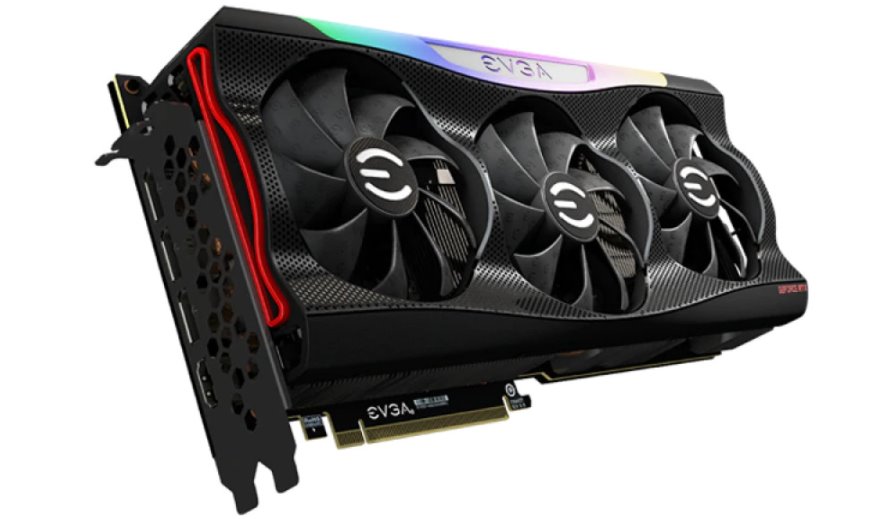 Stolen EVGA Graphics Cards Discovered!
Following various reports on social media, it would appear that users have not only tracked down the stolen EVGA graphics card shipment but that they have seemingly turned up, in bulk, at a major Vietnamese-based retailer. – Apparently being offered at a very attractive price point, the only moderate downside for consumers is that upon purchase customers are only getting a 1-month warranty.
Are these the actual GPUs stolen in California though? Well, after someone purchased two 3080 Ti graphics cards, clearly being more than a little curious why they were only coming with an exceptionally limited guarantee, they decided to contact EVGA with the serial numbers and got this response:
On October 29, 2021, EVGA GeForce RTX-30 Series Graphics Cards were stolen during a shipment. The serial number you are attempting to check warranty status on is determined to be from that shipment.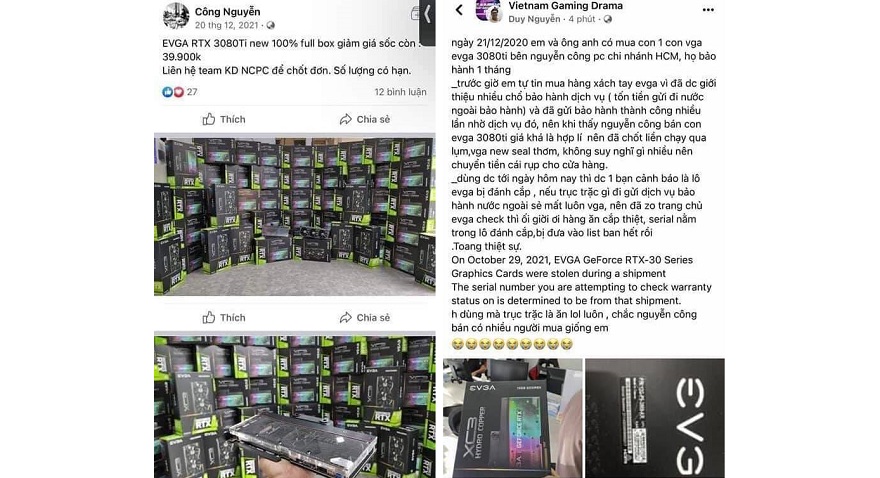 Caveat Emptor!
With it now confirmed that these are the stolen EVGA graphics cards, technically speaking, the retailer should now be looking to contact them for the return of the goods. They are, after all, stolen and although I'm no expert in Vietnamese law, I daresay their attempt to sell them on is probably illegal.
Will they do it though? Well, let's just say that I have my doubts. More than anything though, I'm just confused how a stolen truck-worth of graphics cards somehow managed to get to Vietnam so quickly. Put simply, if you had any doubts that this heist wasn't a well-organized criminal action, this should completely dispel them now!
What do you think? – Let us know in the comments!