Super Mario Bros Sets New Record as Boxed Copy Sells for $2M
---
---
---
Mike Sanders / 12 months ago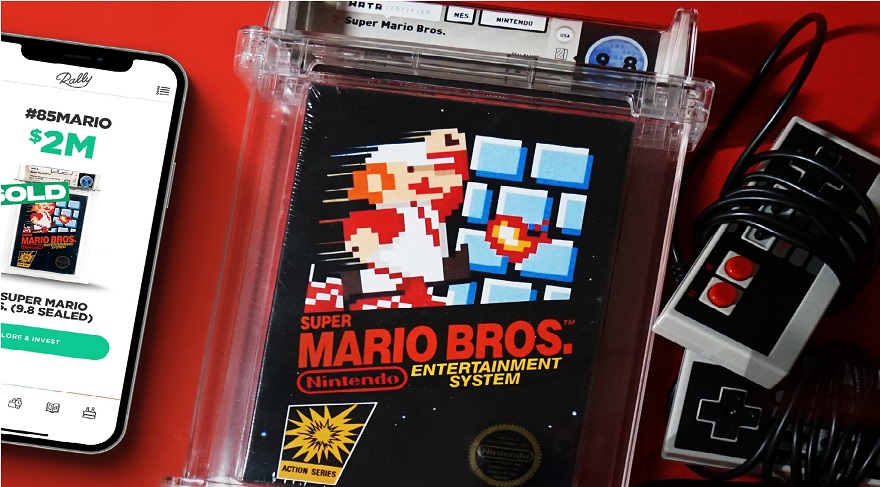 July was an exceptionally busy month in terms of collectable retro gaming. Firstly, a copy of 'The Legend of Zelda' set a brand new record, and just a few days later, this was completely smashed when a boxed copy of 'Super Mario 64' sold for $1.56M. – In something that clearly demonstrates that the market is currently (and hugely) on the top, however, following a report via TechSpot, a sealed, boxed, and graded copy of Super Mario Bros for the Nintendo Entertainment System (NES) has just sold for a new record price of $2,000,000.
Super Mario Bros Sets New Record at $2M
Posted for sale on collectable website 'Rally', their social media account has confirmed that this copy of Super Mario Bros has just been sold to an anonymous bidder for the price of $2M. Being boxed and sealed, what made this item of particular interest was the fact that it had a confirmed rating of 9.8. In other words, it wasn't only in its original packaging, but it was never opened and in practically factory fresh condition. To my knowledge, there has never been a higher rated example of this iconic game ever sold before. Hence why it likely achieved this absolutely insane price!
It makes me wish I'd taken better care of my copy of Super Mario Bros back in the late '80s. Then again, I had a lot of fun playing it at the time.
Punks, X-Men, Declarations, and some news…

🏆A NEW WORLD RECORD on Rally🏆

…w/ the $2,000,000 sale of our 1985 Super Mario Bros., marking the HIGHEST PRICE EVER PAID for a video game of any title.

Read more in todays New York Times (cc: @nytimes): https://t.co/mJzEcVMXuQ pic.twitter.com/segsfw6Jw9

— Rally (@OnRallyRd) August 6, 2021
An Interesting Platform
While the sale of the game itself for such a huge price is newsworthy in itself, it did bring the organiser, 'Rally', more to my attention and, in terms of retro gaming and collectables, they run a pretty interesting platform. Rather than simply being a means of selling nostalgic products, more generic users (who can't afford to throw $2M at a game) can instead invest in items they currently have coming up for sale. In other words, rather than buying a product outright, you can own a share of it, and when it does go up for general sale, you get a payout based on your equity.
It's a neat system and one that, while totally familiar in the world of stock markets, I had never considered before in terms of premium-level retro gaming. Therefore, if you do want to learn more about Rally, you can check out their official website via the link here! – If you are planning on dipping a bit of money into a copy of Super Mario Bros, however, then based on this price achieved, it currently seems like a pretty savvy move!
What do you think? – Let us know in the comments!