Supermicro X11SPI-TF LGA-3647 Motherboard Review
---
---
---
Bohs Hansen / 3 years ago
A Closer Look & Layout Analysis
---
We had a look at the general feature on the first page and now its time to take a closer look at where everything is located.
Inner Bottom Corner
On the Supermicro X11SPi-TF, all storage ports are located at the inner bottom corner. From here, they extend onto the middle of the board on each side of the chipset with the USB connectors.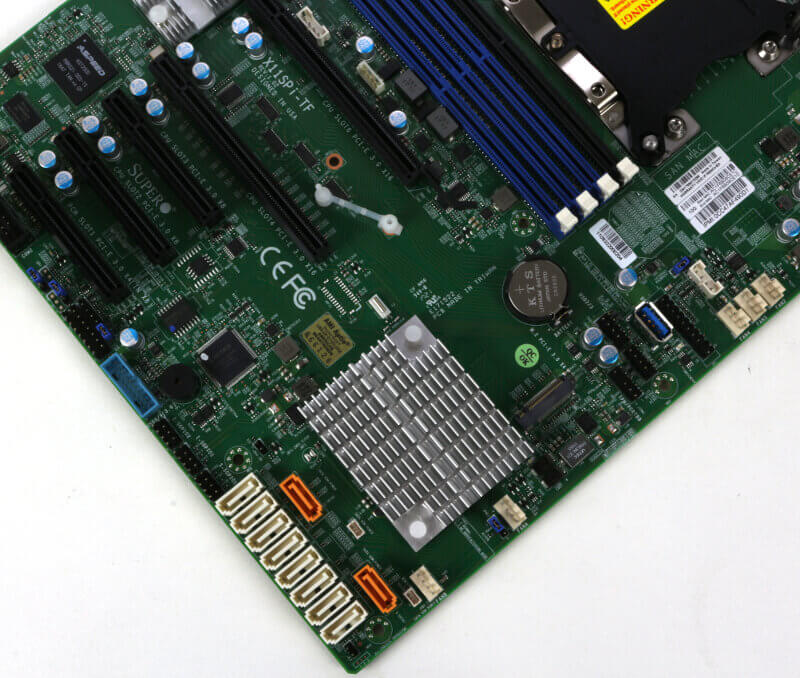 The storage setup will allow you to run a clean cable setup despite having 8 to 10 SATA cables. There's also a built-in tool-free clip solution for the M.2 slot.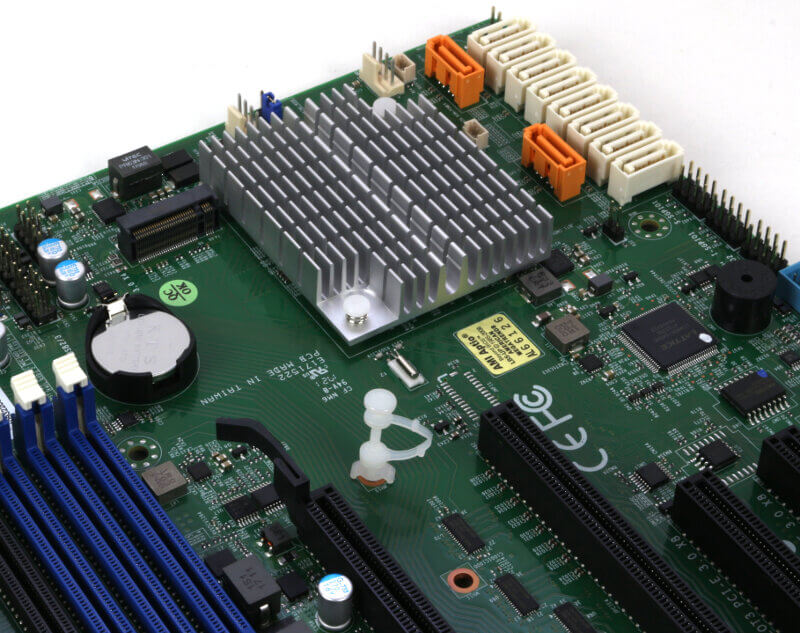 Inner Top Corner
Both power connections, the 24-pin and 8-pin, are located at the upper inner corner. This is nice to see for rack-mounted usage and builds. Running the 8-pin power to the upper front wouldn't be optimal.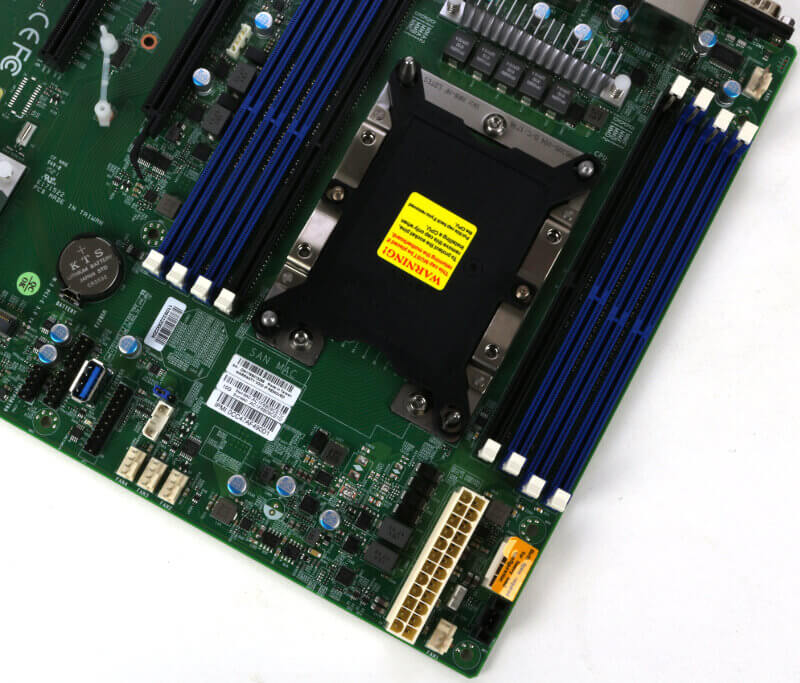 Next to it is the CPU socket and RAM slots. The new socket is quite a bit different than what we're used to, but nothing a smart guy can't figure out. There'll also be a manual with the cooler you purchase on the installation, so that should be sorted. Still, it should be noted that it's different from what we're used to see.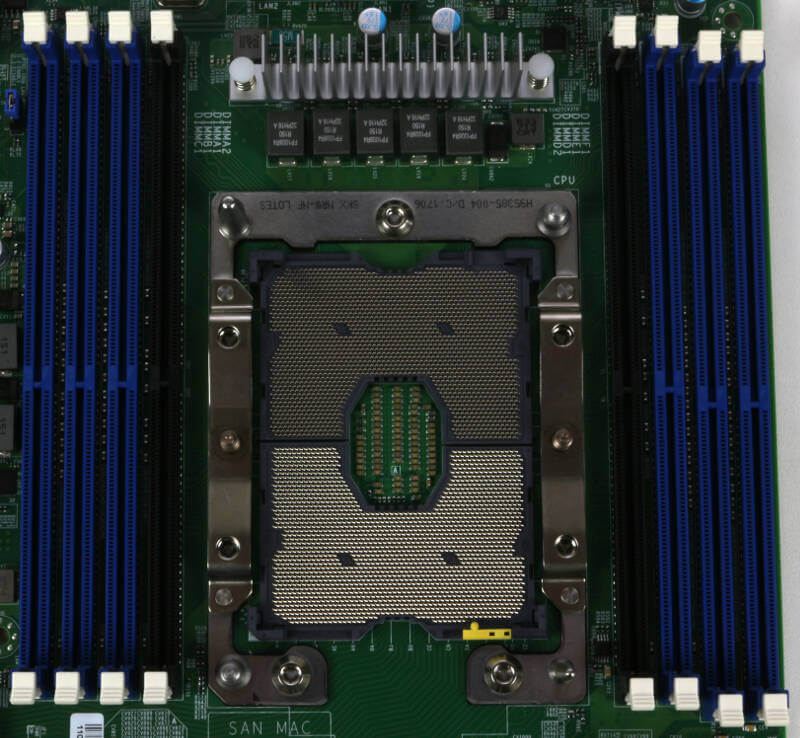 Outer Top Corner
The outer top corner only has the IO area and a fan connector as the 8-pin power is at the back. That makes it very clean in the setup.

Outer Bottom Corner
Moving on down to the bottom of the outer side, things get interesting again. The 10GbE controller have their own heatsink, making sure that they'll run optimally and without thermal throttling. Even when the board runs in a hot server room full of rack systems. The PCIe ports don't need a whole lot of explanation, and with that, we're nearing the end. However, this is also the corner where the extra COM header and IPMI controller are located.
Motherboard Backside
There are no user-features on the rear, which is a given based on the intended usage. But there are a few components mounted on the back with the heatsink-backplate being the most prominent. There are various power-stabilising features located on this side too.