Synology DS414j 4-Bay NAS Review
---
---
---
Chris Hadley / 7 years ago
Introduction
---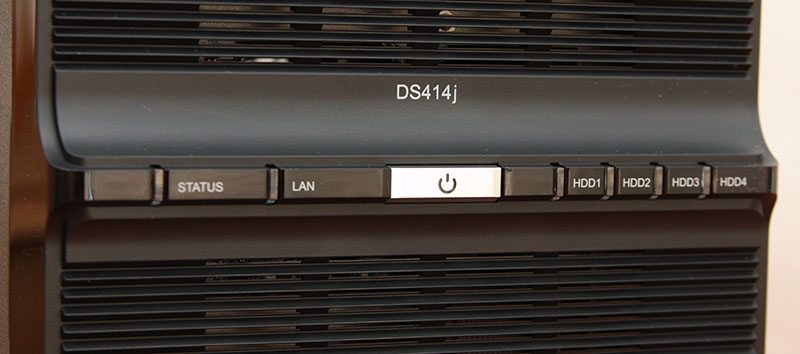 Throughout the Synology product range each other models available can come in one of three variations the first of these is the standard series and this has no indicator after the name giving us a model name such as DS414. The second option, which is indicated by plus after the model number indicates that this is a performance system offering the best features that Synology have to offer, whilst the third option indicated by a 'j' indicates that a model is geared for the entry-level user whose focus is more on getting the largest capacity as possible was not worried about performance either things too much. Typically, 'j' series systems have tended to come with a single core processor and by doing so this has kept the price point down, which for the entry-level user is more important than performance.
All is about to change however, the system that we are looking at today – the DS414j – is Synology's first system to offer a dual core processor on an entry-level-based system. in addition to a dual core processor we also see for the first time USB 3.0 been featured and once we take the latest version of DSM into account solution for users in a small office and home office environment as well as home-media enthusiasts who want a centralised and highly accessible storage solution for an affordable price.
This is not all although, as we have seen over the last few months there has been more of a demand for cloud based storage solutions and when we look at systems like Western Digital's My Cloud, EX2 and EX4, which are directly aimed for cloud users, it is easy to see why, in general, the home based user is moving over to this form storage. Where the DS414j differs however, is that its primary role is as a local storage device and then secondly it offers the cloud features; rather than the opposite way round.
Aside from a typical feature set which we would expect from a Synology NAS, we also find support for 5TB drives allowing for up to 20 TB of raw storage, along with read and write speeds of around 100MB/s and 80MB/s respectively. Rounding all of this up into a package that is set to retail for around $390 in US and £260 in the UK, it looks like Synology may have just hit the proverbial nail on the head for the home or entry-level user.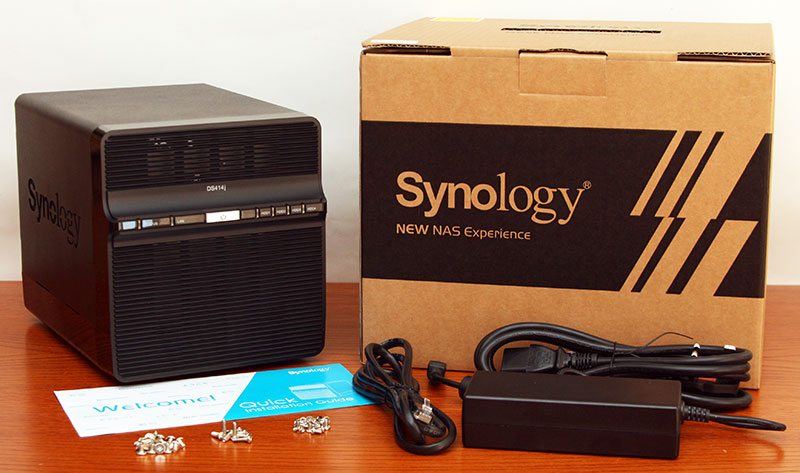 Like most Synology systems, the DS414j comes in a brown monochrome box and aside from a power adapter, CAT5e patch lead and a quick setup guide, we have three sets of screws one each for 3.5 inch and 2.5 inch drives, with the third set the locking each drive trays into place once installed into the system.