Tesoro Lobera Supreme Keyboard Review
---
---
---
Peter Donnell / 7 years ago
A Closer Look
---
The cable for the Lobera Supreme is fairly significant; a single heavy-duty braided cable is hard-wired into the keyboard, which splits off at the end into two USB and two 3.5mm connections.
The overall design is slightly industrial looking thanks to the large screws in each corner and a chequer-plate texture on the palm rest; like that found on industrial steel floor panels.

There are three thumb keys below the space bar; they're slightly recessed into the chassis to prevent accidental button presses.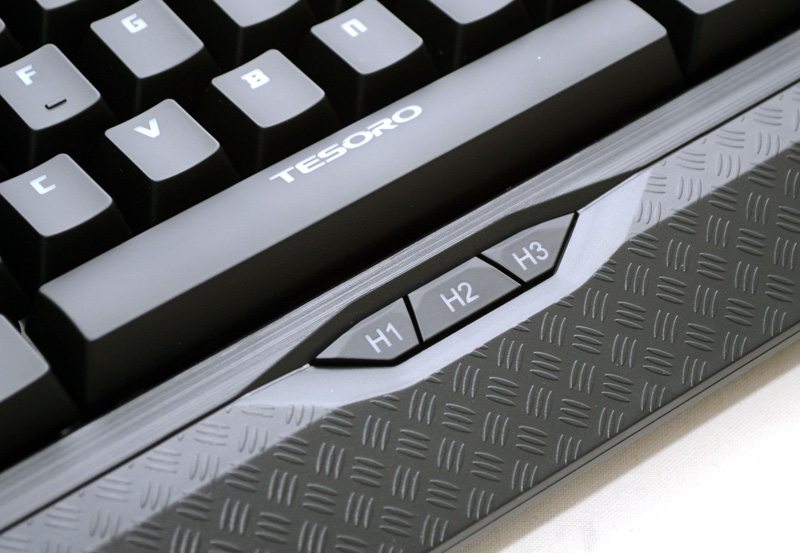 An FN key for toggling to the multimedia and profile keys.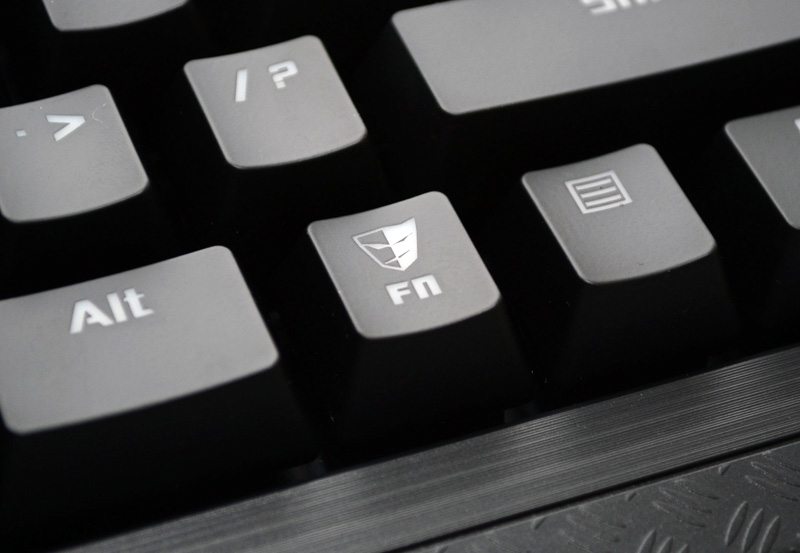 There are five profile keys at the top of the keyboard, great for making quick changes without using the included software.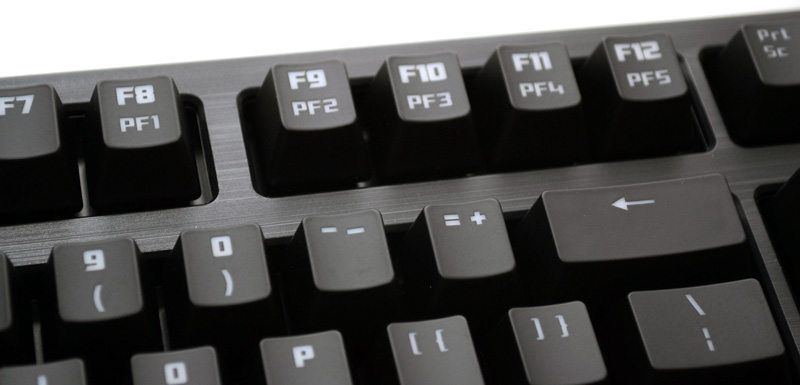 There are six multimedia keys; I would have preferred dedicated ones, but these are certainly better than nothing.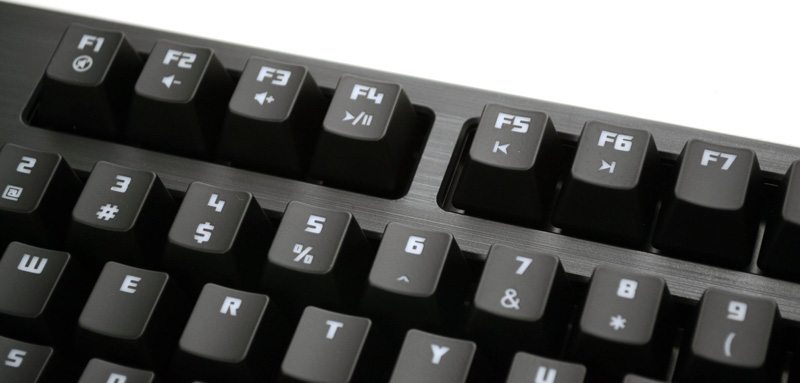 A nice decal in the top right with the Tesoro logo and five LED lights below to show when gaming mode is enabled, macro recording and of course the usual three keyboard LEDs.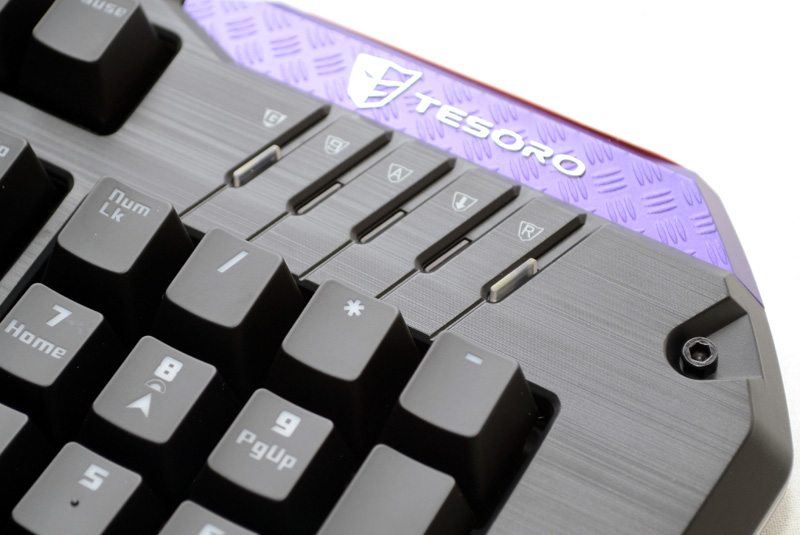 The chassis is relatively slim (for a mechanical keyboard) and the keys feature a slight curve from front to back to provide better ergonomics.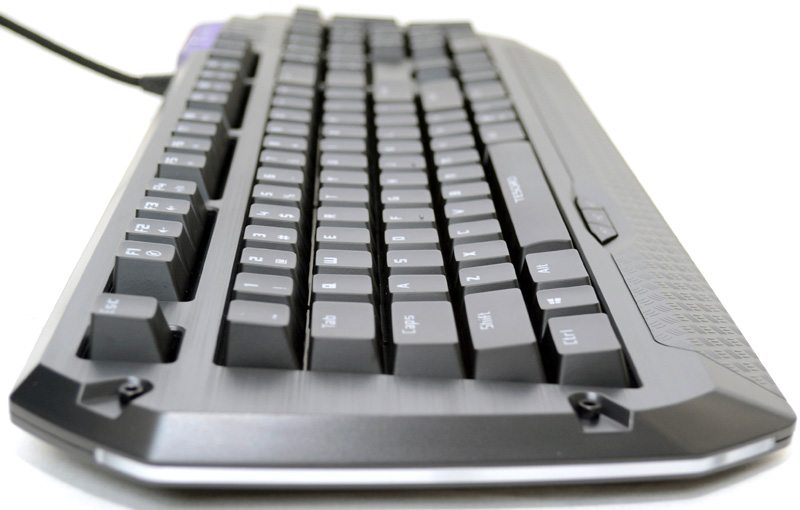 The chassis of the keyboard is plastic on the exterior, but it features a gorgeous brushed metal texture that gives it a premium look and feel.

The key caps are fully removable and compatible with most common custom key caps.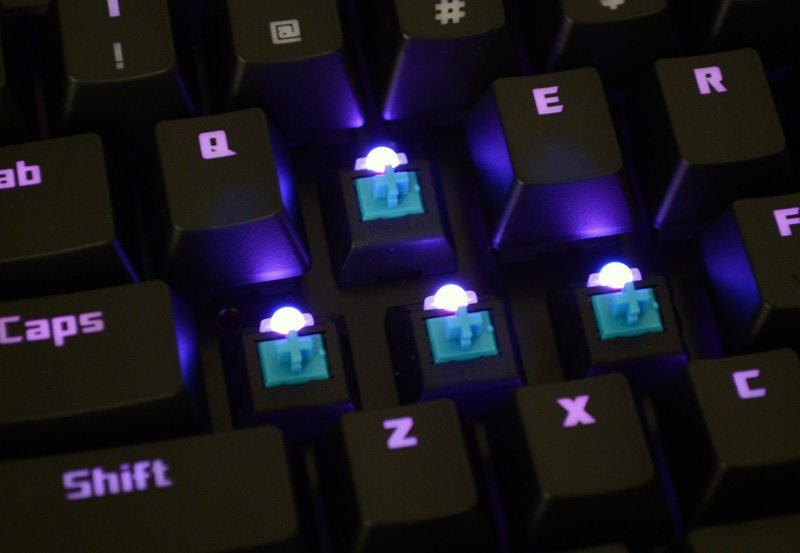 At the back you have the USB/Audio hub, as well as the hard-wired cable.

A nice warning sticker so you don't overload it, although you can add a DC cable to boost the power if you want to use it as a charging hub.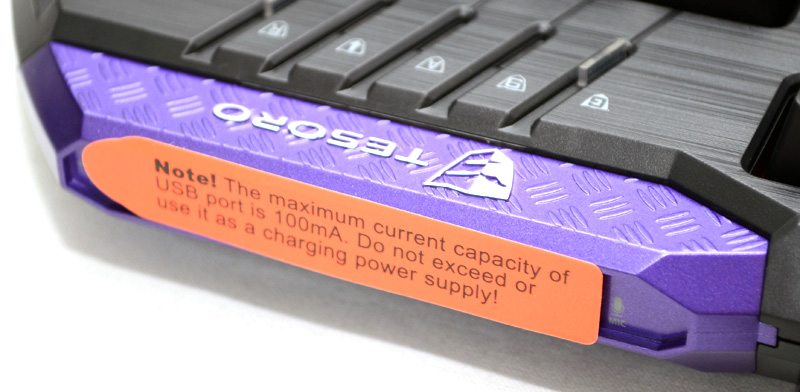 The ports are easily accessible and perfect for hooking up headsets, flash drives and other peripherals.

The underside of the keyboard features the same brushed aluminium effect as the rest of the keyboard, as well as five rubber grips to help prevent it sliding around your desk.

The feet are extra wide, each made from thick and durable plastic, a welcome improvement from the often flimsy ones featured on most keyboards.