The Elder Scrolls VI – What We Know So Far!
---
---
---
Mike Sanders / 4 years ago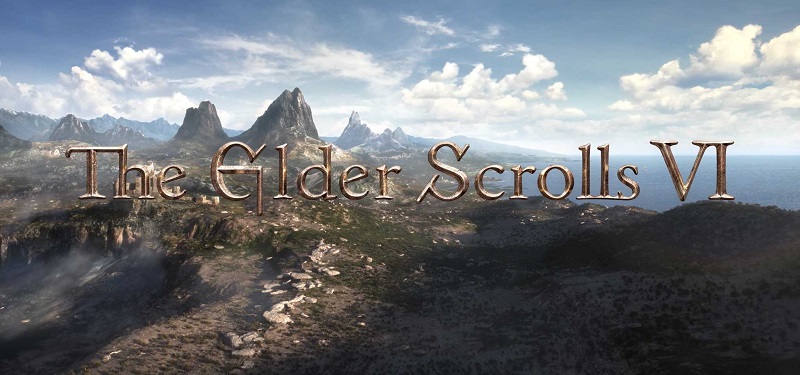 The Elder Scrolls VI – Updated 11th May 2020
(The Most Recent Updates Will be in bold)
One of the biggest surprise announcements at E3 2018 was The Elder Scrolls VI. While many were plaguing Bethesda to actually make it, very few believed that an announcement would be made any time soon. Particularly since Bethesda had already announced several (and large scale) games in production. They did it though and as such the internet is ablaze with speculation!
As this game is going to be a major release, perhaps the biggest in the franchise to date, we want to keep our fans (and fans of The Elder Scrolls – hopefully, those 2 categories are not too dissimilar) fully up to date. As such, we will regularly be updating this article to reflect any news, updates, announcements, trailers and anything Elder Scrolls VI related.
Consider eTeknix your One Stop Shop for all Elder Scrolls VI news! Well, this article to be specific!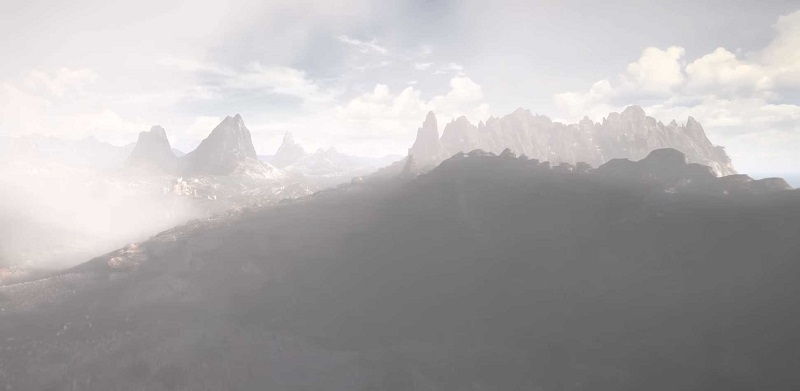 So, What do we Know so Far?
For this, we will break things up into some general categories. You can expect these to be chopped, changed and added to as we get clearer indications and more information about this game. You should, therefore, expect this to be a very fluid article subject to change at any time. We will, however, try to keep things simple so that you don't get bogged down with too much information.
In addition, we will try and avoid outright speculation where we can. We don't, after all, want pages and pages of fan theories. At the same though, if there is a logic behind it, we might take a few leaps of imagination.
Known Details About the Game
Very few details are known about The Elder Scrolls VI so far. You will, therefore, have to forgive us here if our brush strokes are a bit wide.
What we do know is that the game is being developed by Bethesda. Well, ok, that is a bit of a no-brainer, but these are details after all. In the grand scheme of things with this game that is about the only concrete indisputable fact we have so far.
Following an update via PCGamesN, however, there is a couple of additions! Firstly, we know that Bethesda has already begun the 'face capturing' work for the game. In addition, and by popular request, Shirley Curry (best known as Skyrim Grandma) will be returning to TES VI.
Game Length
A quick cursory glance of the Steam playing figures shows that despite being around 8 years old now, Skyrim is still amazingly popular. As such, it's a definite factor of consideration for the new one too. Put simply, Bethesda has acknowledged that the game will have to be designed to be playable for a significant period of time. In a report via UberGizmo, Bethesda's Todd Howard has said:
"Anything we put it [Skyrim] out on, it becomes a hit game. And they love it, they still play it, it's almost infinitely playable, all of the mods and everything like that. And we're 8 years post-Skyrim. It lets us know going into Elder Scrolls 6 that this is a game we need to design for people to play for a decade at least, at least." – Todd Howard
This is definitely an encouraging thing to hear about the development. Perhaps the longevity of Skyrim is still surprisingly Bethesda even now. It seems clear, however, that they're going to design the next game to exploit this to the full potential offered! In other words, if this game does release in 2022, be prepared for some to still be playing it in 2032!
What Is It Called?
In a report via PCGamesN, it has been noted that Bethesda's parent company ZeniMax has registered the trademark 'RedFall'. This trademark has specifically been used and applied for under the terms of it being a video game. Now, this is, of course, entirely speculative. It is, however, entirely possible that this might represent the name of the next Elder Scrolls game.
While you might be thinking that if this was true, the trademark would be 'The Elder Scrolls: RedFall', that wouldn't be the case. All prior games have been trademarked under the new title rather than the title as a whole.
In a further update via PCGamesN, it is looking more likely that 'Redfall' will be the next Elder Scrolls game title. There does, however, appear to be a difficulty surrounding the actual name itself. The name has reportedly already been used in a book series created by Jay Falconer who, incidentally, has nothing to do with Bethesda, Zenimax or the Elder Scrolls. Well, he might have played the games, but that's as far as his association goes. With the matter currently now falling under copyright contention, a decision date has been scheduled but not until August 2020. As such, it's pretty clear that unless the game gets renamed, we shouldn't expect it before then.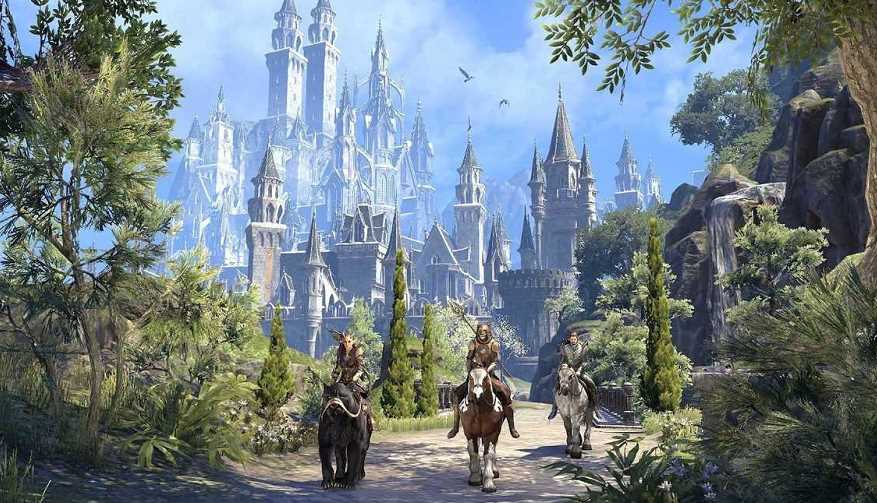 What Engine Will It Use
With the recent release of Fallout 76, it seems that Bethesda seems rather pleased with the base of the 'creation engine'. As such, it shouldn't come as too much of a surprise to learn that in a report via DSOGaming, Bethesda has confirmed that they will be using it, albeit in an updated version.
Bethesda has said: "For Fallout 76 we have changed a lot. The game uses a new renderer, a new lighting system and a new system for the landscape generation. For Starfield even more of it changes. And for The Elder Scrolls 6, out there on the horizon even more. We like our editor. It allows us to create worlds really fast and the modders know it really well. There are some elementary ways we create our games and that will continue because that lets us be efficient and we think it works best."
This will come as a disappointment to many as the engine itself is rather old. It is, actually, based on a much older engine known as "Gamebryo Engine". Given the framerate issues found with Fallout 76 (in regards to it being directly tied to the physics engine), people may have been hoping for something better.
Sadly though, it seems that Bethesda seems intent on sticking with this for the near future.
Why Has It Been Announced So Early?
At this point, it's been around 6 months since the game was initially teased and so far, it seems pretty clear that it is still years from completion. In a report via Wccftech though, Pete Hines of Bethesda has said that it was perhaps announced to early. They did, however, want to remind people that single-player games are still important to them.
He said: "What changed was our desire to lay out a roadmap of those titles, not like, hey they're going to be putting out a game every nine months, no, it still takes them years in between projects, but because we were doing something so different on Fallout 76, taking that franchise in such a different direction, doing an online game that doesn't look like something you'd expect from BGS, we thought it was important to say: hey, new IP, single player, sci-fi thing coming, hey we are doing The Elder Scrolls VI after that."
He added: "So that people didn't start spinning off on, like, that's the end of single player games from Bethesda Games Studios. Timeframe-wise, it would still be about as long as you'd expect when you look at Fallout 3 to Skyrim to Fallout 4 to Fallout 76. It's still going to be those periods of time, that hasn't changed. Or at least, I don't think it will change from that based on what I know."
Location!
Getting down to some nitty-gritty, from the information released so far, Bethesda has said that there is some evidence to suggest where the latest game might be set. Tamriel is, after all, a big world that we've only explored part of.
The best information based on the trailer suggests that The Elder Scrolls VI will likely be set in Highrock, but it could also potentially be Elsweyr. The former has been chosen due to geographical comparisons. The latter, however, is being touted as it is the homeland of the Khajiit (those cat-like creatures). As such would give the game a very fresh location and a lot of content to explore.
Others, however, suggest that the islands shown in the trailer might mean we're going to Yokuda. In brief, I think you could make a case for it being almost anywhere in Tamriel.
Speculation and Confirmation!
Todd Howard has confirmed that the location of ES 6 has definitely been confirmed. Additionally, that it was decided quite "a while ago". He has also added that there is definitely enough information within the trailer to figure it out. When asked specifically, he said: "I obviously would say yes. But you can't – it's intentionally… You can rule some things out. And you can rule some things in. The first thing we do is the world so we've known for a while where it's set."
Reddit User Sardren Darksoul has speculated: "I wonder if anyone has brought it up before. But it's possible that Elder Scrolls Legends actually points towards TESVI happening in Hammerfell. Basically, the "story mode" of Legends is three stories about "The Forgotten Hero,". Being told by a mysterious wandering storyteller named Kellen. The latest of the stories "Return to Clockwork City" hinting that he tells those stories after the events of Skyrim."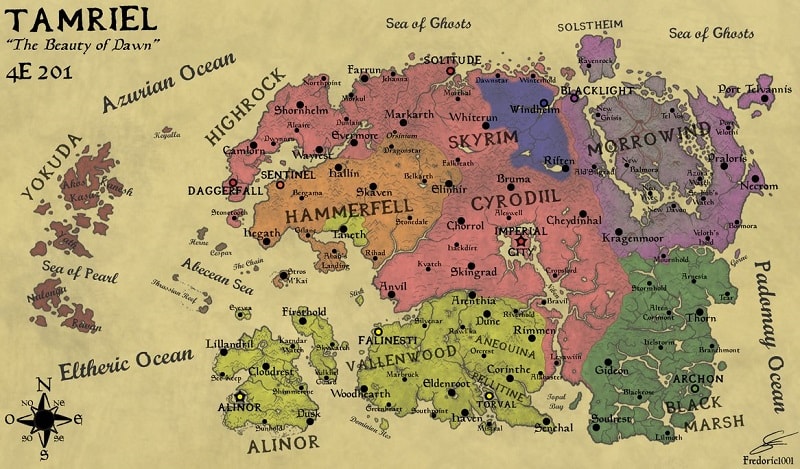 It's certainly an interesting theory that seems to hold water. For the moment though, we're still awaiting confirmation!

What is the Current State of Development?
In a nutshell, no one knows. The chances are that Bethesda has now started official work on the game. Particularly since they have gotten a few releases out of the way since the initial announcement. Admittedly, they are probably spending more than they would like firefighting Fallout 76. On the whole, though, it is at least safe to suggest that Bethesda has started formal work on this project.
Teaser Trailer
All we have so far is a teaser and even that doesn't tease much. Well, except of course that a new game is coming. As above though, Bethesda has said that the trailer isn't thoughtless. There are supposedly clues to the location within it. You are welcome to watch it below and make your own best guess.
When is it released?
A firm release date has (still) not been confirmed. ZeniMax Online Studios has, however, confirmed that it will not be released during the current generation of consoles life-span. In a report via PCGamesN, Game director Matt Firor has said: "You can go back and count the years between Bethesda Game Studios releases, and you'll get the idea that [The Elder Scrolls VI is] not coming any time soon."
With the next generation of consoles not expected until at least 2020. That is, of course, assuming that the next generation of consoles is released then. While it's a good working date, at present there's nothing to confirm this. Despite that, this would suggest that The Elder Scrolls VI will definitely not arrive before then. As we have suggested in a previous roll-back of this post. It would appear that the earliest we should expect this release is 2020. Perhaps anything as far away as 2023. We're not trying to sound pessimistic. Just realistic!
Update!!!
Speaking in a recent Twitter post, Bethesda's Vice President of Public Relations and Marketing, Pete Hines, has suggested that a release date (even in 2020) is still years away!
It's after Starfield, which you pretty much know nothing about. So if you're coming at me for details now and not years from now, I'm failing to properly manage your expectations.

— Pete Hines (@DCDeacon) May 10, 2020
Specifically citing that development of 'Starfield' is still their top priority, this news likely suggests that The Elder Scrolls VI may not release until much later than previous though. Perhaps even as late as 2024/2025! – For more information, you can check the link here!
Release Updates/Speculation
While we may still not know when it's coming out. It does, however, look like Bethesda almost certainly doesn't have the PS4 or Xbox One in mind.
Following recent speculation surrounding a 2019 release, we should note that based on all of the information we have, this is completely unrealistic. It is, admittedly, not uncommon for the internet to spark rumours where there is absolutely no foundation. We will, however, eat our metaphorical hat if ESO VI releases in 2019.
Update – With some speculation over an announcement to be made at E3 2019, Todd Howard of Bethesda has tipped more than a little cold water over that.
"The technology that we've been building, people are going to see it first actually in Starfield so that tech is going to have a second version of it in TES6. And before anyone asks, please be patient. It's going to be a long time. It's not something we are going to be talking about at E3 – either for these games – this year. And so, patience please."
So, if you needed any further proof that 2019 is unlikely, this should pretty much cement it. If anything, it makes anything prior to 2021 seem exceptionally unlikely!
Name Contention
Based on a copyright contention over the name 'Redfall' (which it is believed is the chosen title of the game) the court hearing will not occur until August 2020. As such, we can at least seemingly confirm that TES VI will not release before that date. In addition, if the game ready by that date, it would still cause a further delay. Specifically as Bethesda either print or rework all of their brandings.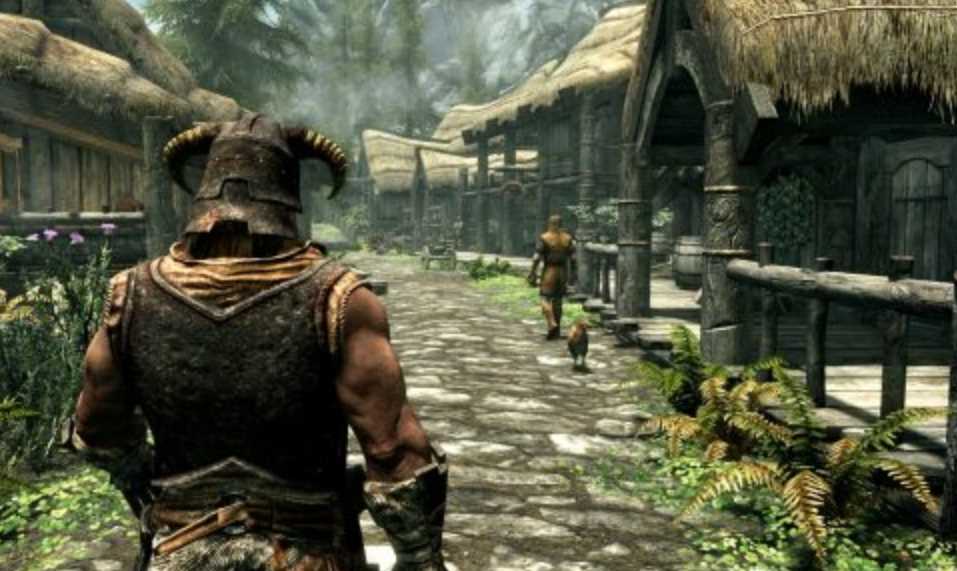 Rumours!
Although we have found absolutely nothing to confirm this, there are more than a few disturbing rumours flying around at the moment. Specifically surrounding the development of the game. It has been suggested that with the abject commercial failure that was Fallout 76, Bethesda might be really ramping up production of the game. Why? Well, this is where things get worrying.
There is more than a little speculation to suggest that Bethesda will release this game before the end of the year. Yes, this might see a 2019 release after all. With E3 2019 just days away, we've seen bigger surprises in the past.
Personally, I still strongly doubt this is true. Work isn't even thought to have been started on the game until late 2018. Despite this though, given Bethesda's recent track record, I wouldn't necessarily rule it out either. With the likely collossal loss they will take over Fallout 76, they might just be tempted to rush this out in the pursuit of those dollar bills. Let us hope not!
What do you think?
We are always happy to discuss this with our fans and readers. At this early stage, we are very much in the realms of speculation. Merely feeding off the scraps Bethesda has given us. That is, however, only due to the fact that Bethesda has given us so little. Over time we hope to nail down some further solid facts or, at the very least, some good theory.
If you are aware of any news, updates or have any strong theories in regards to the development of the game, let us know in the comments. If we think you're talking some sense we might even add it here and even give you a mention!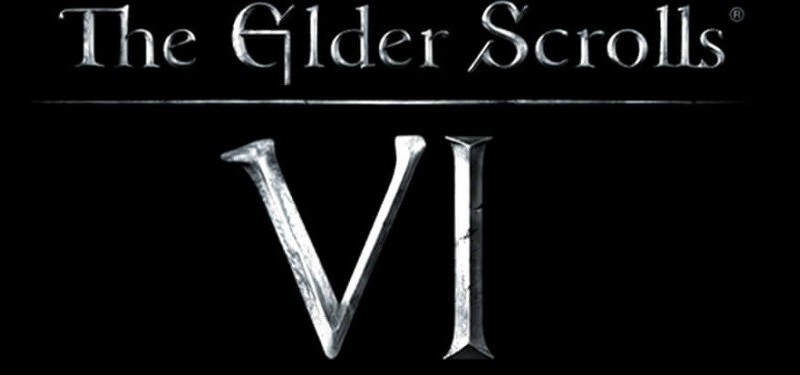 Tell Me More!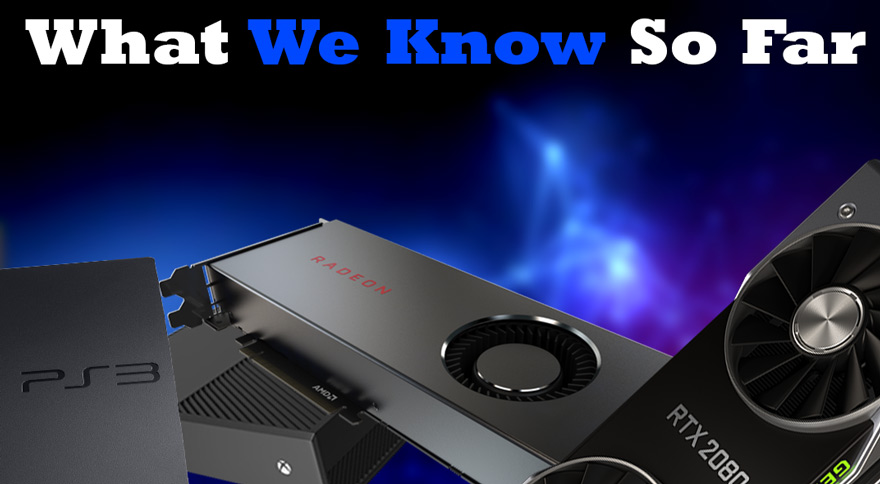 Want to find out what else we know so far? Check out our other features like this here!