Thermaltake A700 Aluminium TG Edition Case Review
---
---
---
Peter Donnell / 1 year ago
Exterior
As I was saying before, the defining feature of this PC case for me is its size. It's bloody enormous and it certainly has the weight to match. This is a lot of aluminium, steel and tempered glass and you best be in good shape to move it around. That's empty too, put a custom rig in this and it'll be a two-person lift. Make no mistake though, it's a stunning looking PC case. It's both simplistic and complex at the same time. Just super sleek and clean, but a closer look shows you that there's a lot going on here.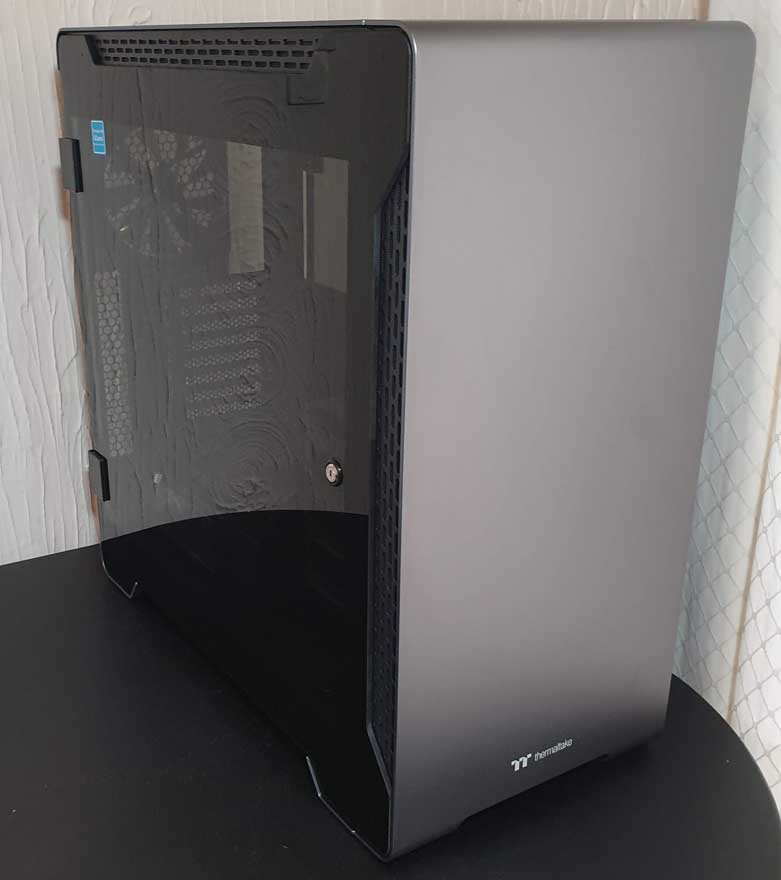 Airflow
The front panel and top panel are cut from very thick metal. There's no air going through that in a hurry. Heck, a good size tank shell would likely bounce off it. The A700 isn't a case you want to stub your toe on, that's for sure. However, airflow is handled well here. There are two vents on each side of the top panel. Fully dust filtered, of course.

Plus, there are two more vents down the front panel. Remember the size of this case too, these are pretty big air intakes, despite how they look in pictures.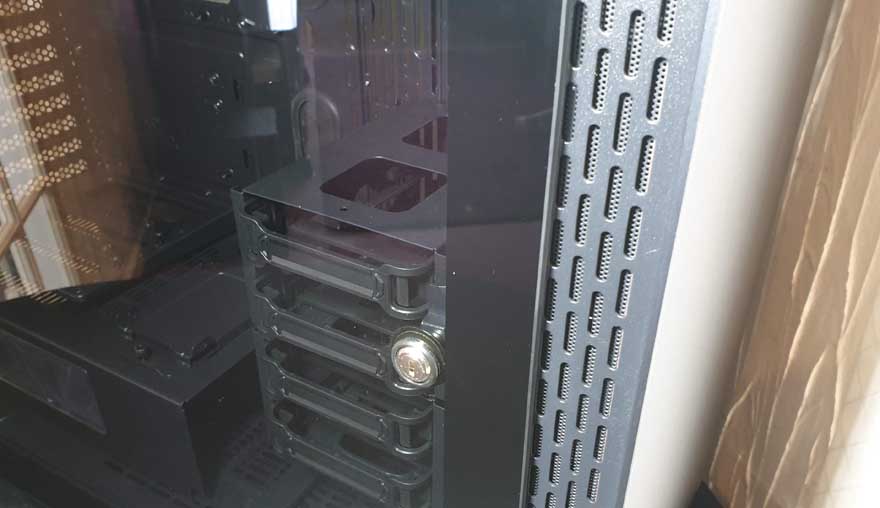 Fit and Finish
The details on the A700 are sublime. The front and top panels may be thick metal. However, they're curved and folded around the corners to give the case a sleek and elegant look. Even the glass isn't just a square lump. It has been cut with smooth angles and rounded corners to match the metalwork.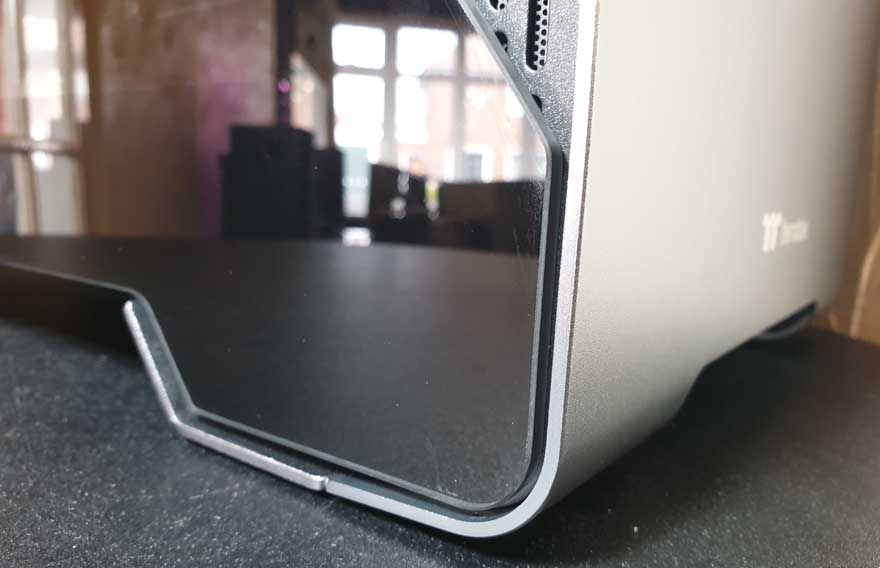 Plus, the side panels are mounted on these heavy-duty hinges. You can open them like a giant door. Furthermore, they're lift-off hinges, so you can take the glass off without the use of tools. Don't want people getting their hands inside the A700? There's a key lock on each window too, keeping it a little more secure.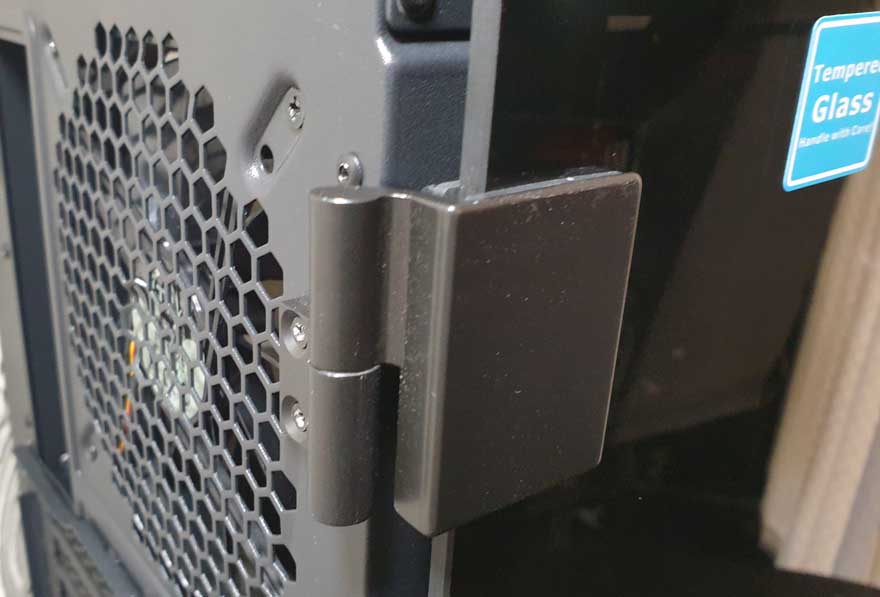 The glass sits flush into the side too, rather than being mounted sticking out the side like most tempered glass cases. You can see that Thermaltake gave the glass a black border on the interior too, which just helps hide a lot of the fittings and cleans up the view of the interior a bit.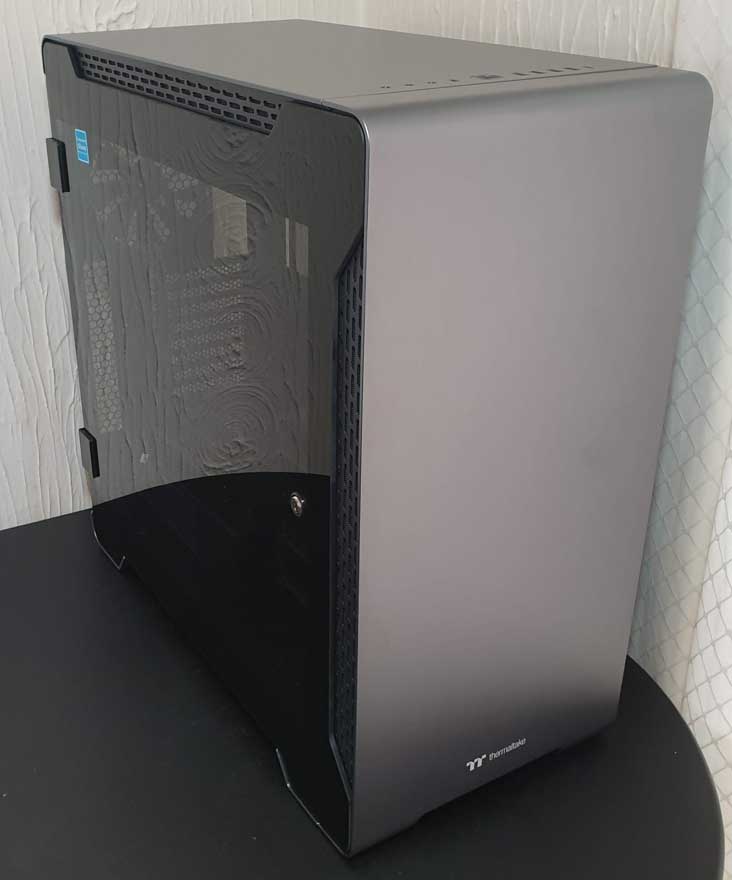 I/O
The A700 is pretty darn wide, almost as wide as two PC cases. However, that does mean there's room for a well equipped I/O panel.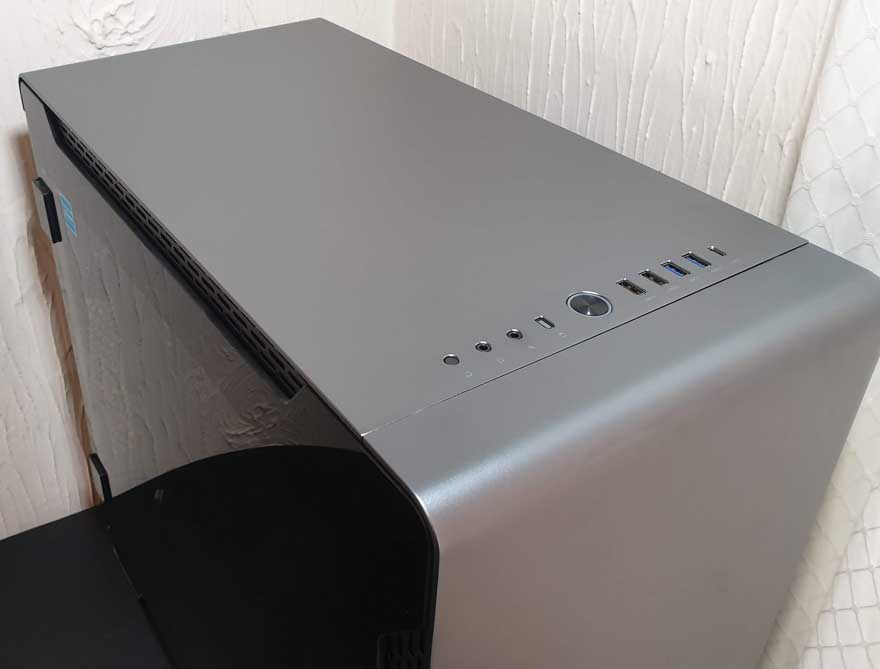 On the left, you'll find reset, audio, HDD LED and that lovely big power button in the middle.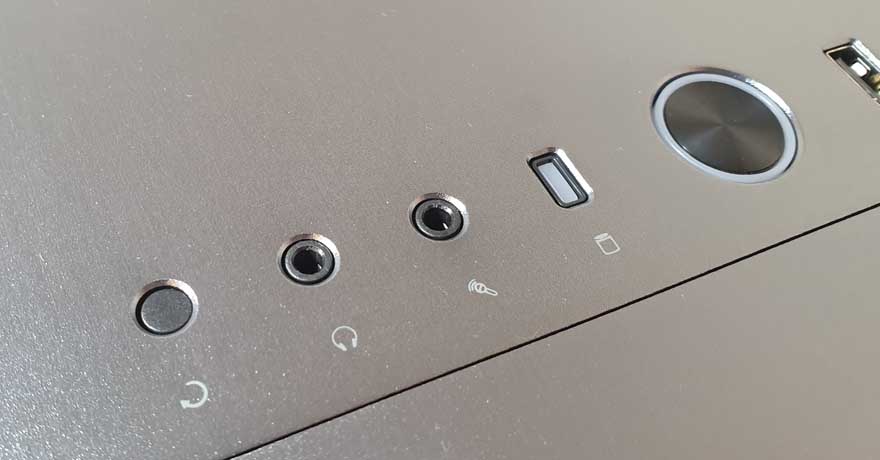 Moving over to the right, you'll find a pair of USB 2.0 ports, a pair of USB 3.0 ports, and a USB Type-C port. That should be more than enough connectivity for anyone.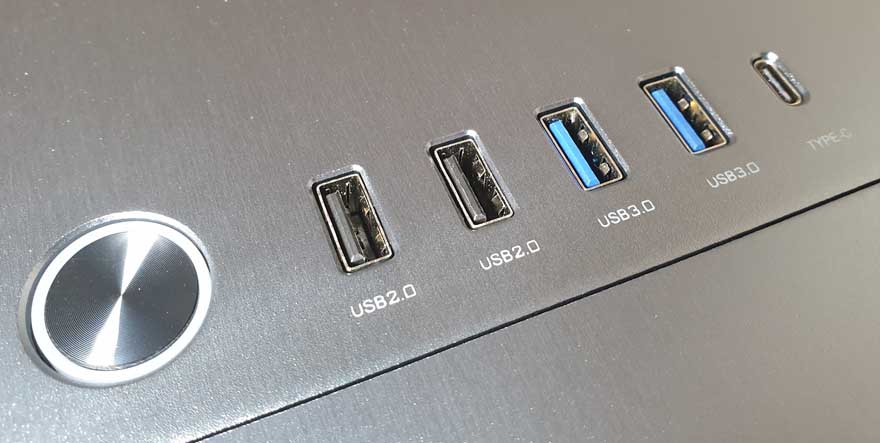 Double the Glass
The right side panel looks absolutely stunning. If you've been paying attention, you'll notice that it looks identical to the left panel. Another piece of custom cut glass, another set of air vents, and another key lock at the front. From any angle, this is one sexy looking PC case!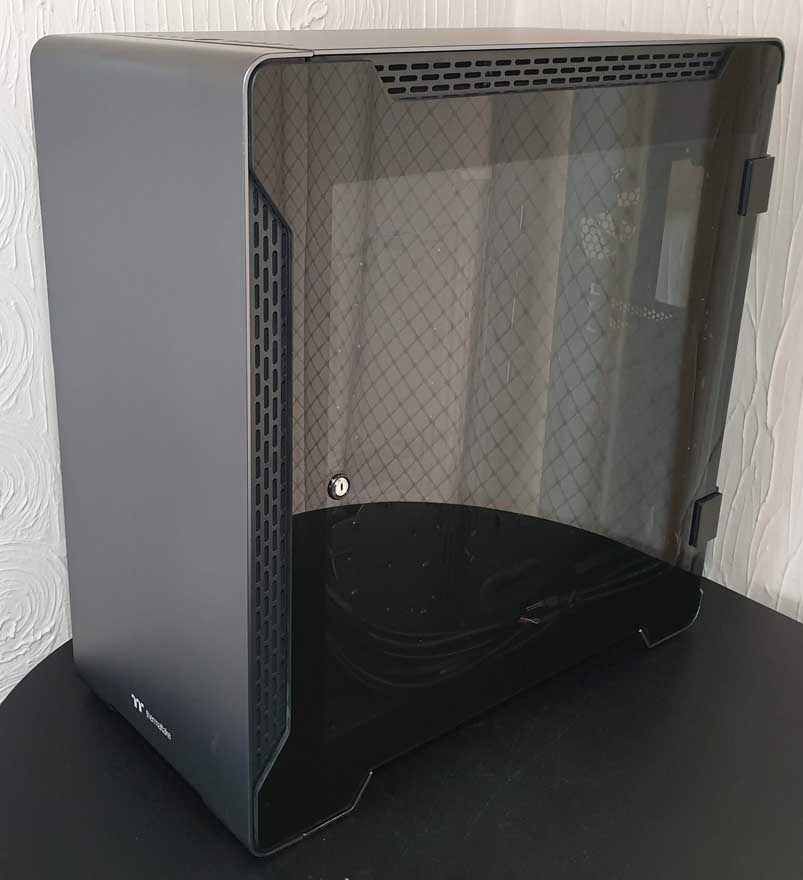 OF course, that means you can see behind the motherboard, so your cable routing skills may need to be on point.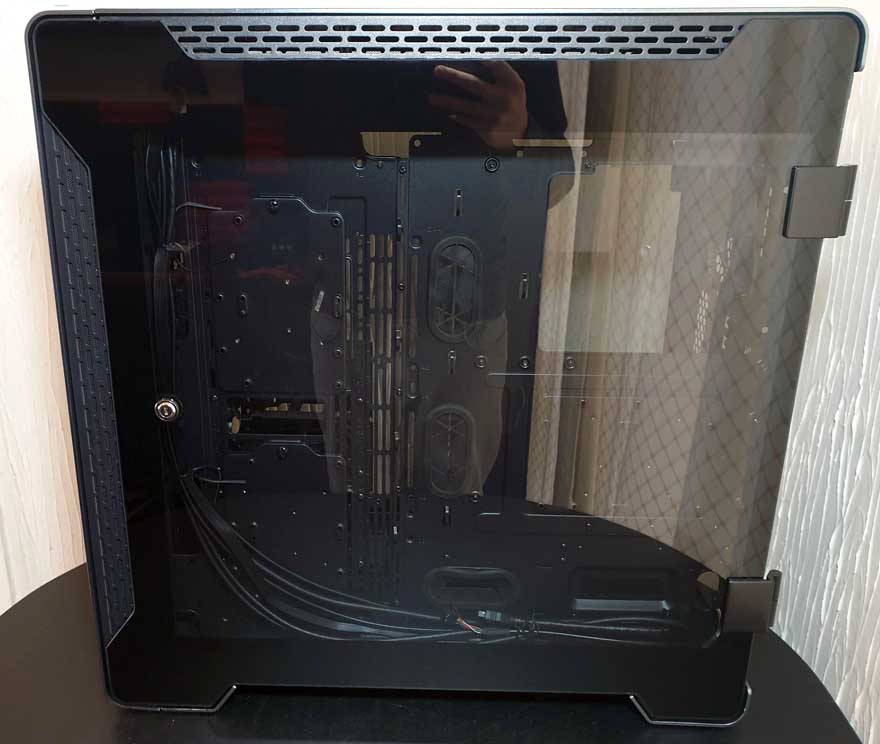 Around the Back
It's pretty much business as usual around here. There's a pre-installed 140mm fan at the top. That's more than enough to exhaust heat from your system. However, it'll support a 120mm fitting should you need it.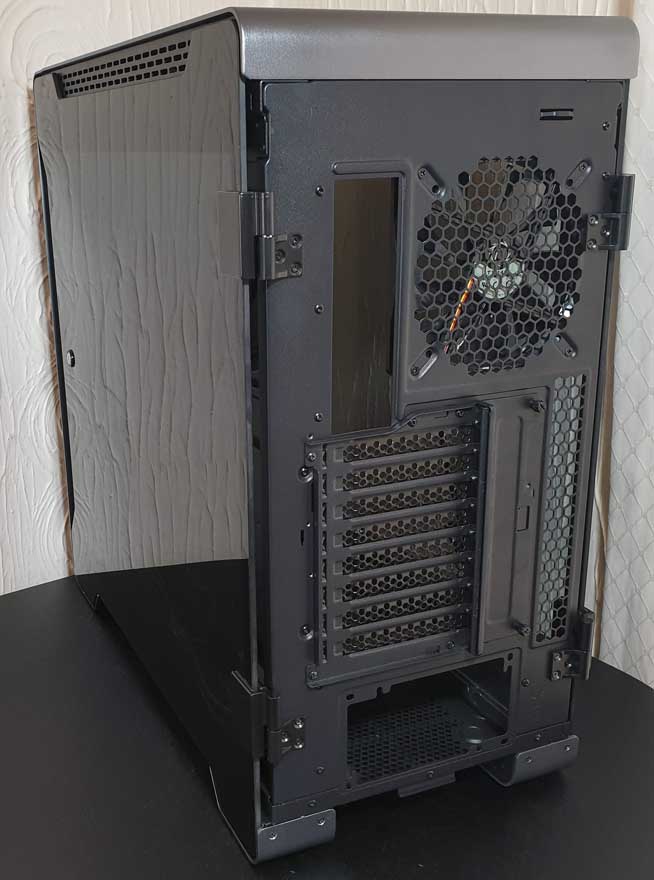 The A700 will support ATX, E-ATX and XL-ATX easily enough. Of course, that means eight full expansion slots to play around with. What I do love is that the entire back panel mount can be removed from the case. In fact, if you want to, the entire case can be taken down to a level worthy of an Ikea unit. That's good news for the modders out there.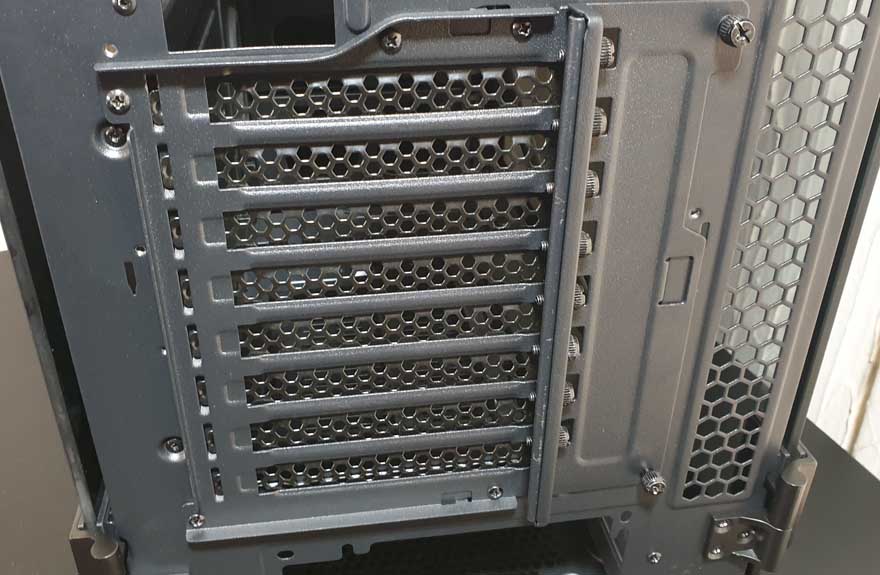 There's an ATX PSU mount towards the bottom, which also comes with a lovely big dust filter to ensure clean airflow throughout.