Thermaltake London 550W Power Supply Review
---
---
---
Ryan Martin / 6 years ago
A Closer Look – Exterior
---
Power Supply Unit
The design of the Thermaltake London 550W is very similar if not almost identical to that of the Thermaltake Smart SE 530W power supply. The main difference is that the London 550W has different stickers on either side.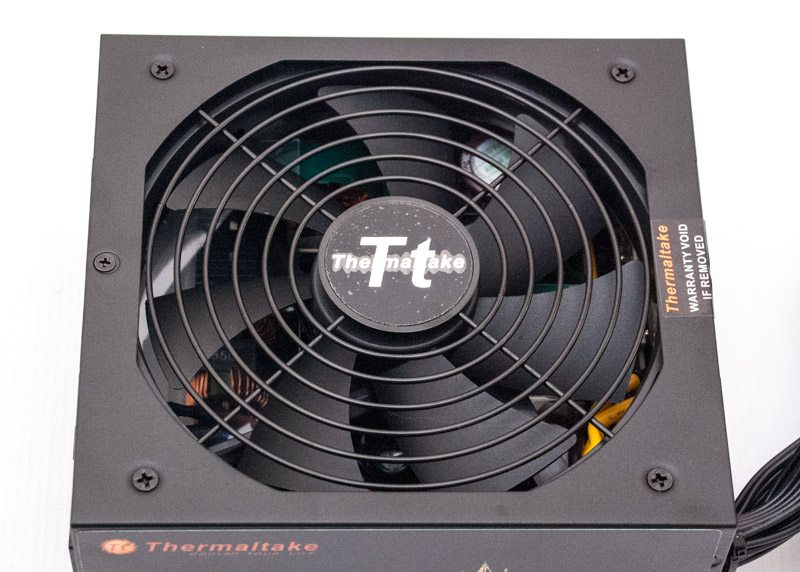 As we mentioned the London branding sees Thermaltake add a picture of London's Tower Bridge to either side of this PSU along with some certification icons. You can mount the PSU either way up and the PSU stickers will be facing the right way.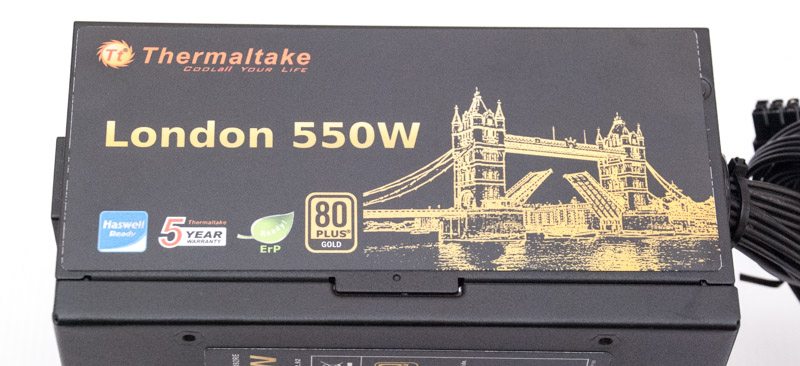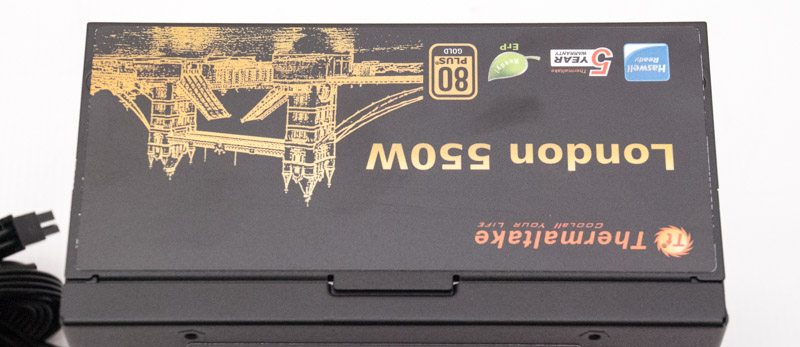 On the base we find the main PSU label which details rail amp and wattage break downs as well as all of the relevant certifications achieved by the unit.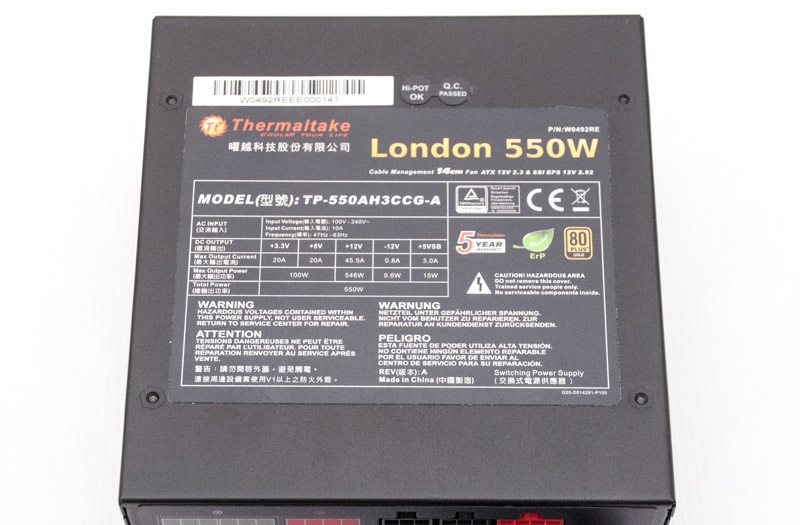 At the modular end we find clearly labelled modular connectors for the provided cables. Only four cables are provided despite the PSU having six connectors: this is because Thermaltake use the same enclosure for larger wattage units that offer more connectors.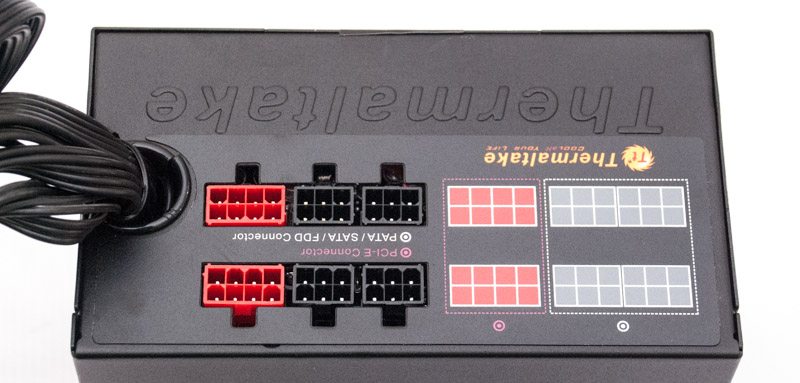 At the rear of the unit we find the usual combo of hexagonal mesh, a power switch, a kettle lead input and there's a little sticker letting us know this PSU is suitable for 100-240V circuits.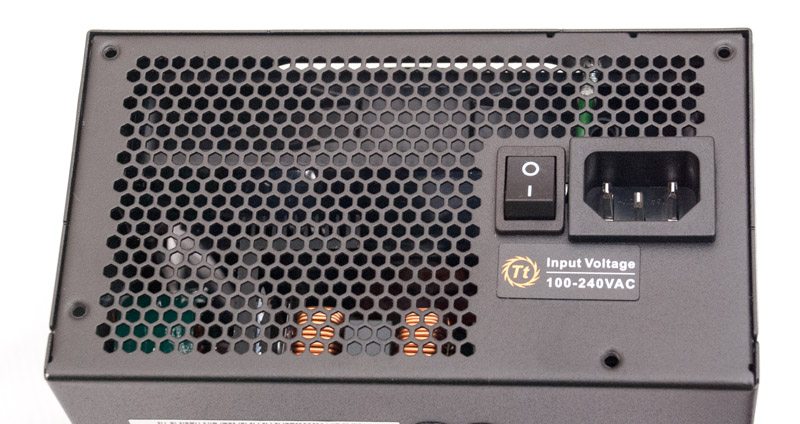 Cabling
Modular cabling is only half the story: attached to the unit is a motherboard 24 pin and CPU 4+4 pin EPS. These use the all-black ribbon style cable design.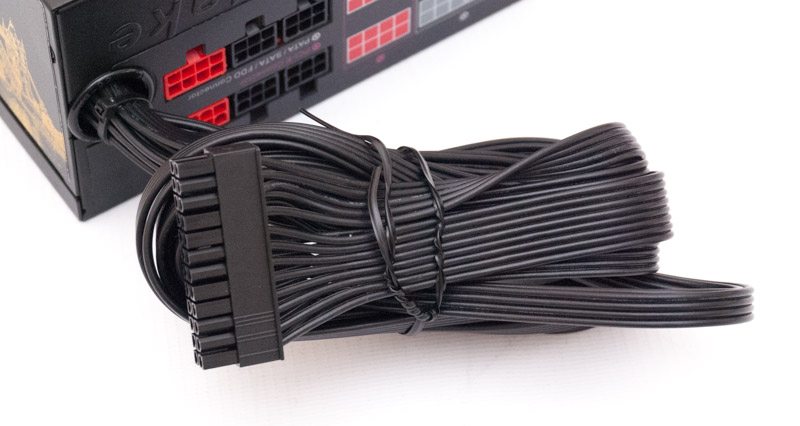 Four modular cables offer two PCIe 6+2 pins, 8 SATAs, 4 Molex and one FDD.