Thermaltake ToughPower TF1 1550W Power Supply Review
---
---
---
Mike Sanders / 4 weeks ago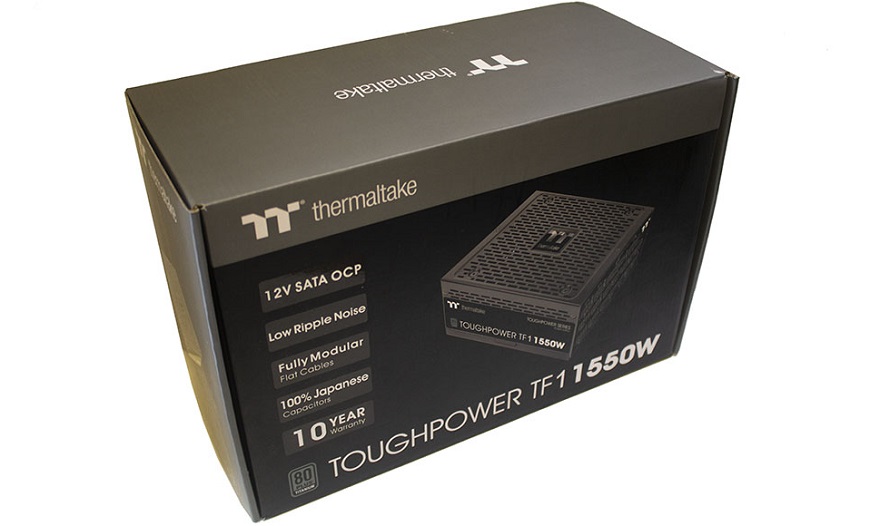 Packaging
The Thermaltake Toughpower TF1 1550W carries all the branding you would expect for a product from this series. It's sleek, professional, lists all of the key features in a nice and clear manner, but thanks to a very smart choice of marketing, unlike many black products on black backgrounds (where it's hard to distinguish what the PSU actually looks like) Thermaltake has provided the Toughpower TF1 Titanium 1550W with enhanced lighting making it easily visible and perhaps the most distinctive thing that first catches your eye.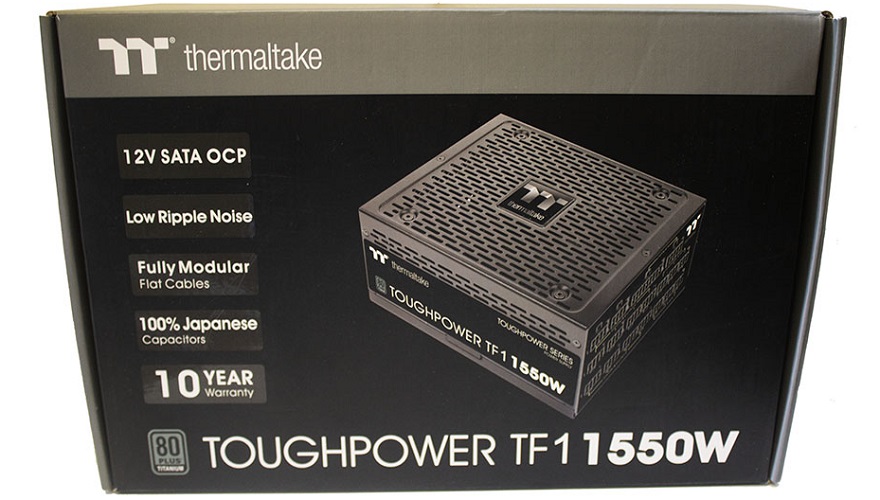 The rear of the packaging lists off more detailed product features as well as providing you with a number of useful charts and general product information. It is well spaces and make for very easy reading in conveying exactly what you can expect from this power supply both in terms of performance and functionality.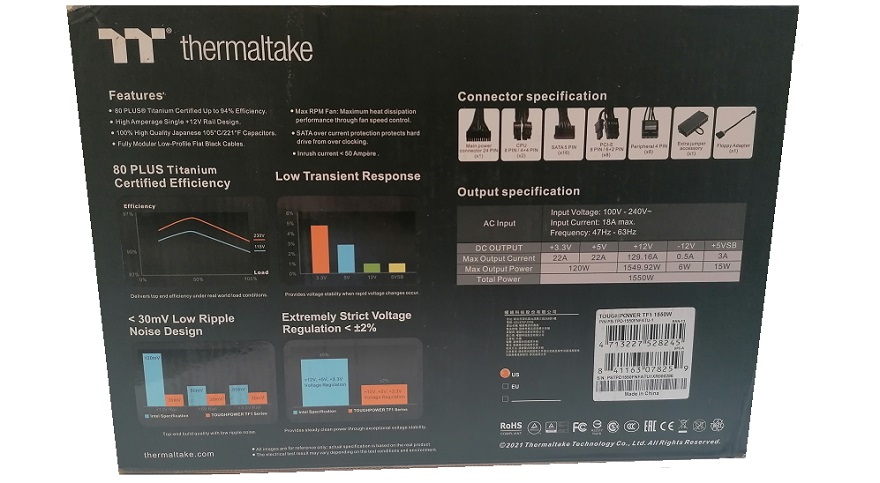 Accessories
As this is a power supply, you clearly don't expect much in the way of accessories. For the little you do get with the Thermaltake Toughpower TF1 1550W, however, they are exceptionally useful. You have, for example, the aforementioned jumper allowing you to use this power supply in combination with another for even more power output and you also get a number of zip ties to help you keep on top of cable management.
You are also provided with a nice quality branded canvas bag which is an excellent place to keep the cables you don't need today for a potential upgrade tomorrow!