Toshiba EXCERIA PRO N502 256GB V90 SDXC Card Review
---
---
---
Bohs Hansen / 4 years ago
---
Toshiba EXCERIA PRO
We don't review memory cards that often, mostly because they're so common and cheap. When you pick up an 8 to 64GB card, you just pick the cheapest from a brand you trust. As such, reviews are so relevant for them. Where there's a rule, there's an exception or two. When something as special as the Toshiba EXCERIA PRO N502 (product link) comes across our tables, we can't resist. The memory card offers some impressive performance figures of up to 270MB/s and 256GB capacity in a small SD card form factor.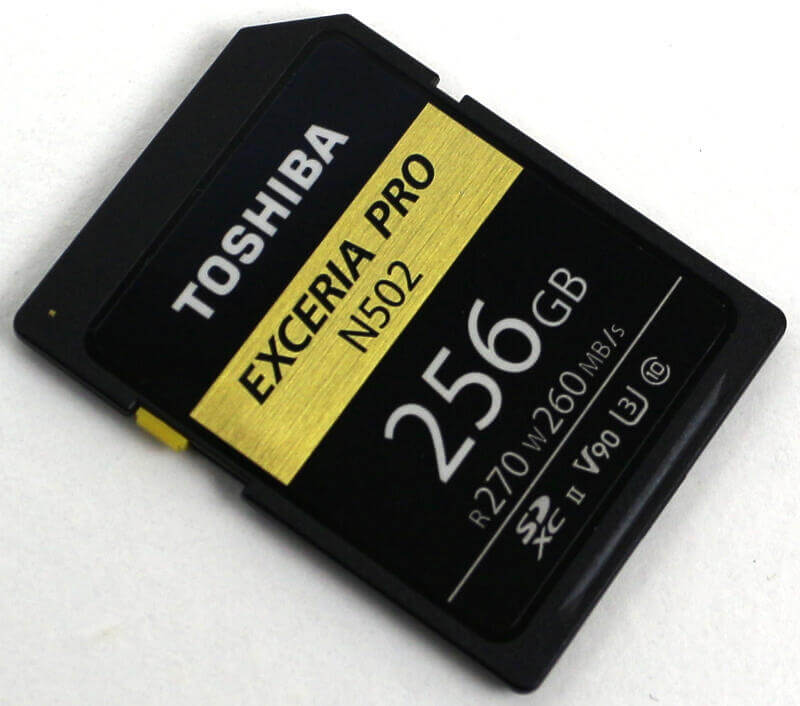 Toshiba EXCERIA PRO N502 SDXC Memory Card
Toshiba's EXCERIA PRO N502 is the company's newest and best memory card. It is an SDXC card with available capacity options of 32 GB, 64GB, 128GB, and 256GB. It is a UHS-II rated card with Video Speed Class 90, UHS Speed Class 3, and SD Speed Class 10.
If the speed classes don't tell you much, then MB/s might. The EXCERIA PRO N502 is able to deliver up to 270MB/s when reading and 260MB/s when writing. That enough to make sure that 8K video can be stored without any frame drops. And after all, who wants those? No one!
With a capacity of 256GB, as the card I'm testing today has, you can store over 2500 RAW photos or 220 minutes of 4K video. That's a lot on such a small card.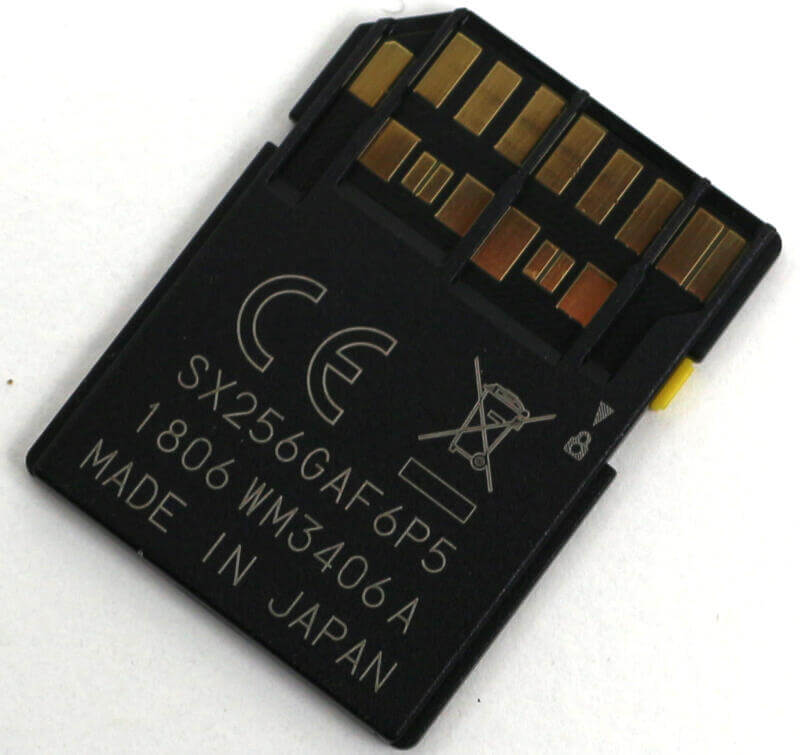 Tough little fellow
Toshiba's EXCERIA PRO N502 isn't just fast, it's also a tough little companion. It is x-ray proof which means that you don't need to worry about anything when you pass the customs checks in airports. A lot of photographers and videographers travel a lot and as such, that's an important feature.
Users need not worry outside either. The EXCERIA PRO N502 will work in temperatures from -20℃ to +85℃.
Last but not least, Toshiba backs the EXCERIA PRO N502 with a 5-year warranty.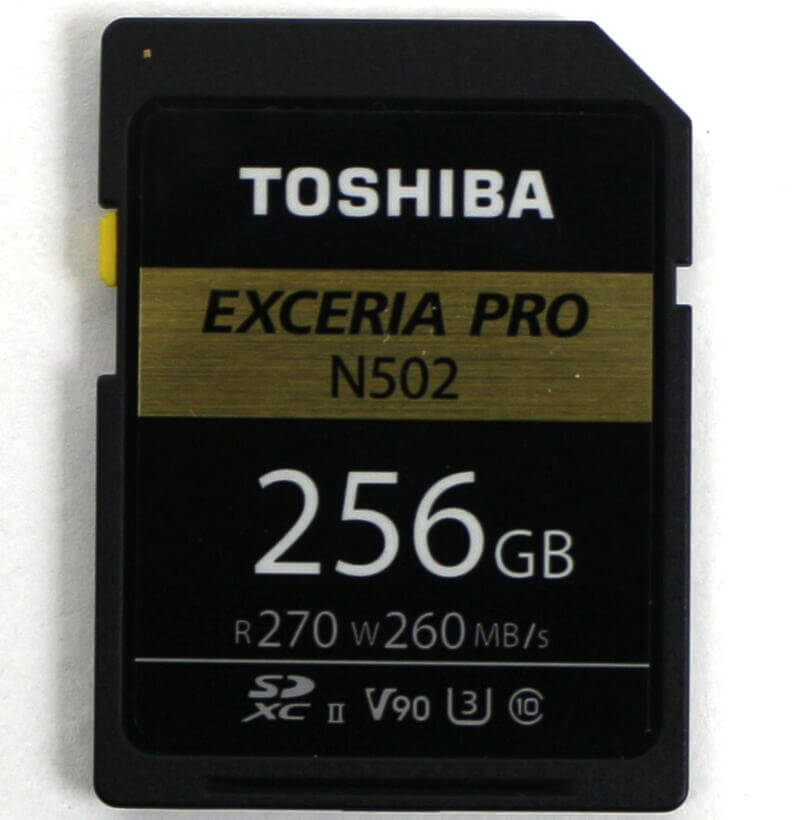 What does Toshiba have to say?
The latest SDcard by Toshiba, the N502, provides high performance for photography and video production. With a read speed of 270MB/s and write speed of 260MB/s the card is currently our fastest SDcard.
Feature Highlights
Up to 256GB Capacity
Impressive speeds up to 270MB/s
Perfect for burst shooting, 8K video recording, and other bandwidth demanding operations
5-year warranty
Recovery Software included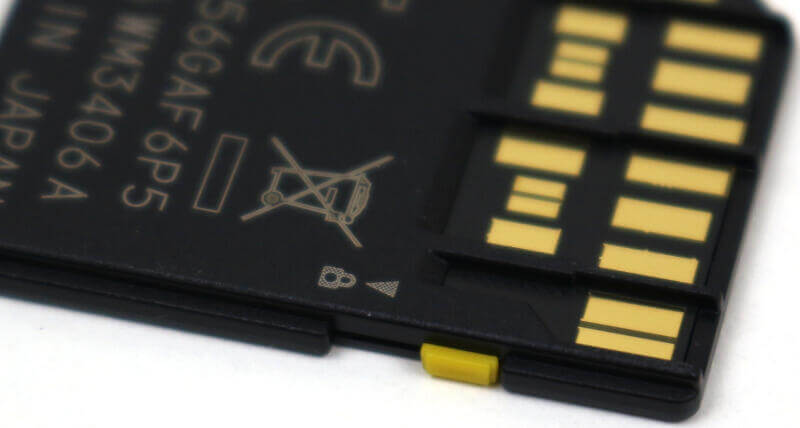 Packaging
You get your new Toshiba EXCERIA PRO N502 in a beatiful packaging. The product name and feature highlights are all printed right on the front.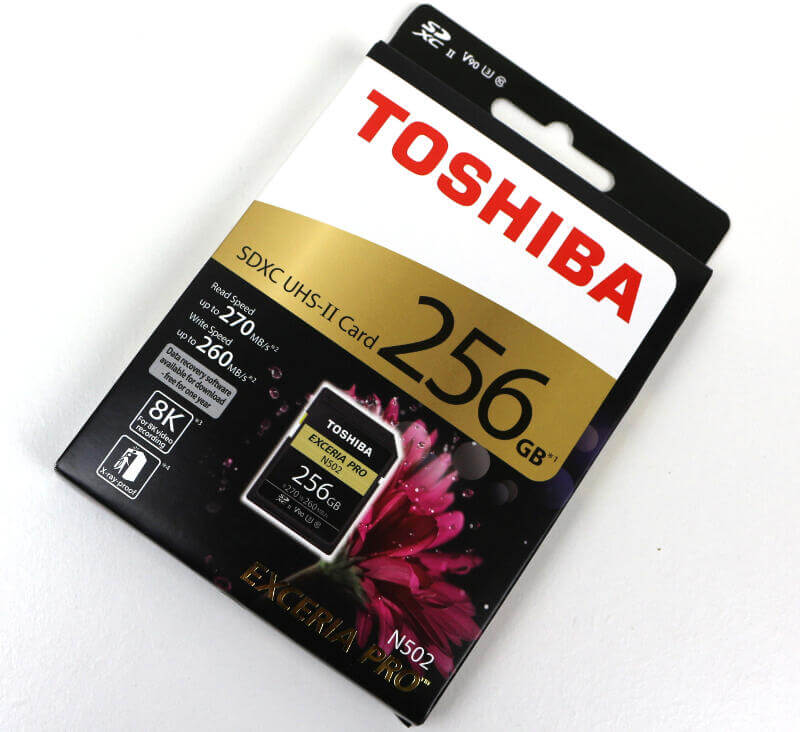 The rear side has a few more details and all the fineprint. For example, you'll naturall yneed a UHS-II reader to get the full performance.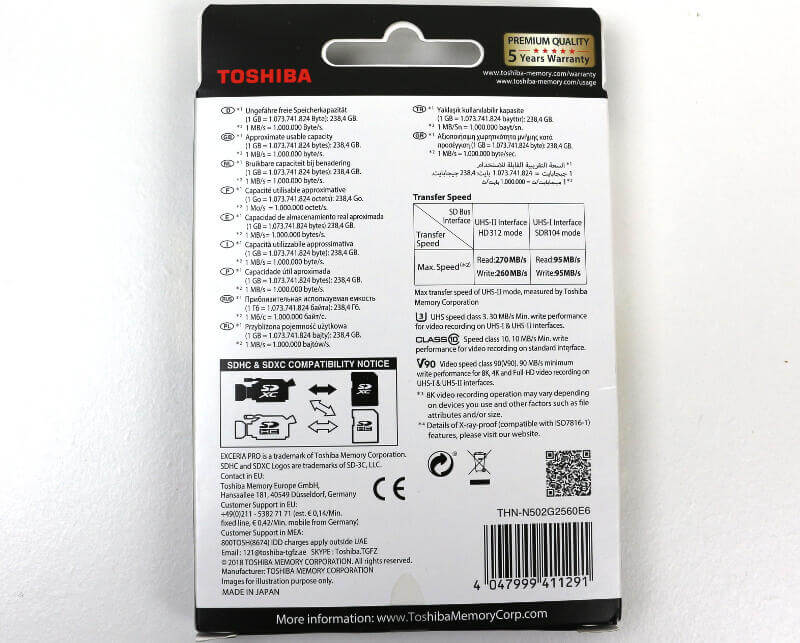 Inside the box is the card itself as well as a download code for LC Technology Data Recovery Software.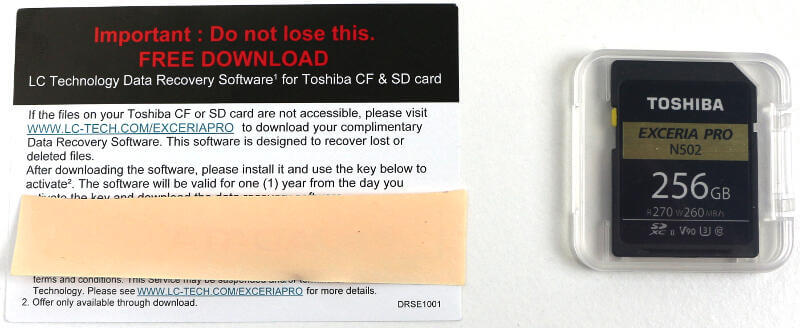 The card itself is packed in a neat little protective case, ready to drop into your camera bag and get going.