Trolls Fake Mass Effect: Andromeda DLC Cancellation
---
---
---
Ashley Allen / 6 years ago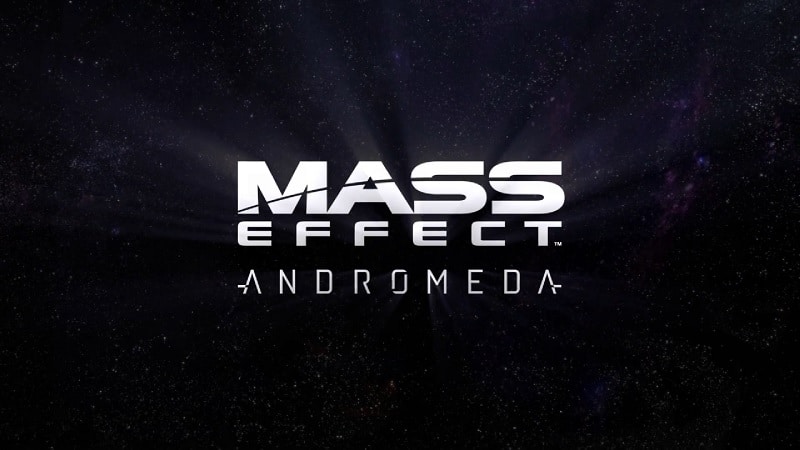 Yesterday, we reported the unsubstantiated rumour that BioWare cancelled Mass Effect: Andromeda's story DLC. The story broke courtesy of an Austrian company called Sinclair Networks, which claimed to have worked on the extra content. Sinclair later deleted the post. The company's Facebook page disappeared soon after. We could not corroborate any relationship between BioWare and Sinclair Networks. Turns out, not only has BioWare never heard of Sinclair Networks, but the company probably doesn't exist.
BioWare and EA Deny Links
The Sinclair Networks story was first undermined by BioWare devs on Twitter:
I'm not familiar with Sinclair Networks. Do you have a link?

— Ian S. Frazier (@tibermoon) June 29, 2017
While we can't talk about future yet, I can def say we build our own dlc/patches for our games and don't hire fake companies to do so.

— Fernando Melo (@DiscoBabaloo) June 29, 2017
Never heard of Sinclair Networks. Ever.

— Michael Gamble (@GambleMike) June 29, 2017
Coincidentally, I've just accepted a job as SVP of Developerity with a lovely company in Vienna for eleventy jillion dollars.

— Ian S. Frazier (@tibermoon) June 29, 2017
Later, EA released the following statement (via PC Gamer):
"We've never worked with Sinclair Networks and they had nothing to do with the development of Mass Effect: Andromeda. Beyond that we don't have any news to share at this time regarding DLC."
Reinforced by Trolls
If Sinclair Networks doesn't exist, how did the story proliferate? It was deliberately supported by malicious voices within the BioWare 'fan' community. Moments after Sinclair posted its DLC exposé to Facebook, a number of BioWare Social Network (BSN) users jumped on the forum to corroborate the lie. Within an hour of the Sinclair post going live, BSN Element Zero wrote:
"I've been dropping by the BSN about once per week in anticipation of "this thread". I can't say I expected Sinclair Networks to be the ones to let the cat out of the bag. I hope their business isn't negatively impacted by this questionable (insane) decision. It definitely has the feel of a pissed off, rogue employee venting his or her anger.

As to Ian not knowing who they are: Yeah, right. I love Ian for his work on MEA, his engagement with the fans and his generally being a very good guy. He knows exactly who Sinclair is, though. Most regulars here know who they are, at least since they threw BioWare under the bus in April, in connection with the unfinished state of MEA. Ian is being circumspect, as he should be. He's not a fool. Still, this crazy choice by Sinclair Networks rings of truth."
Where One Leads, Others Follow
Others chimed in to corroborate Sinclair's existence and work. OrbitalWings posted:
"I'm still a bit iffy on the validity of all this, but I definitely recall reading posts from Sinclair a while back claiming they'd made a huge free DLC for Ghost Recon: Wildlands that Ubisoft then decided to chop up and sell as seperate DLCs."
Could OrbitalWings simply be mistaken regarding their memory of a potentially fictional company working on a AAA game? The first connection between Ghost Recon: Wildlands and Sinclair Networks is a post from April this year on BSN. The only other citation is a publicly editable listing on IMDB. The April post, though, sowed the Sinclair seed in the brains of BSN users two months ago.
User abaris refers to Sinclair's supposed portfolio, but fails to link to it:
"Sinclair is an Austrian company, based in Vienna. In a previous link someone provided their portfolio. They did a lot of work for AAA titles in the last decade. Such as the complete FO series and Assassin's Creed among others. As far as MEA is concerned, they were involved in post production and other tasks."
Voice of Reason
While other BSN users freaked out, user Croatsky began an informal investigation into Sinclair's claims. They reported:
No business listings for Sinclair Networks or Sinclair Netzwerke in Vienna, Austria. The Millenium Tower floor plan does not show any business by that name.
The phone number listed by SN is also listed by Cisco Austria here and here. Cisco Austria is also located at Millenium Tower, Vienna, Austria, floors 30 & 31.
Here's another example of an engineering firm located at Millennium Tower.
Most interesting of all, the first BSN post mentioning Sinclair Networks was made by the exact same person who posted the cancelled DLC post: samhain444. No other SN mentions are made by anyone else, only this user.
Props to Redditor Caelrie for digging through BSN.
Conclusion
Sinclair Networks probably doesn't exist. The 'company' seems to have been fabricated by anti-BioWare narks to spread false information regarding Mass Effect: Andromeda. Trolls then reinforced the veracity of this fake news. Everyone flailed their arms wildly. In other words, just another day on the internet.