Tt eSPORTS Talon Blu Ambidextrous Gaming Mouse Review
---
---
---
Peter Donnell / 7 years ago
Introduction
---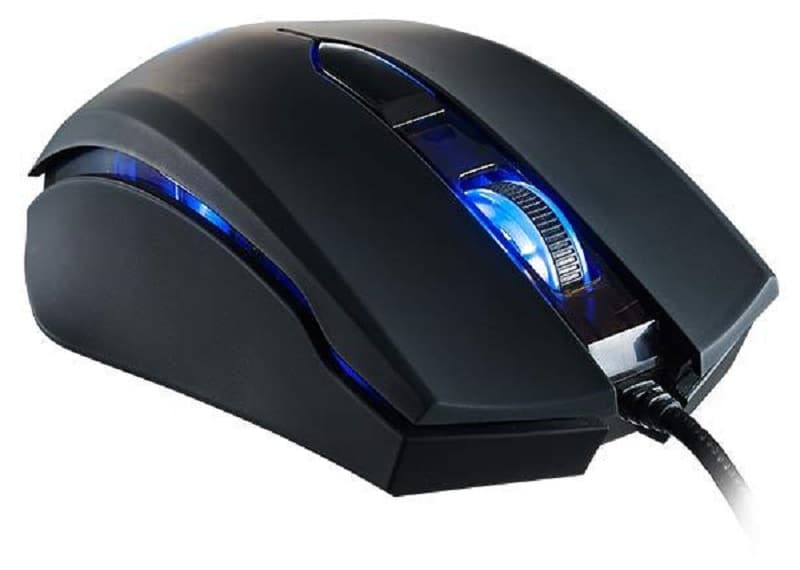 Picking the right gaming mouse can be tricky, but so long as you know what kind of features and the kind of budget you need to stick to, there are plenty of options on the market for you to choose from. The latest gaming mouse from Tt eSPORTS is certainly attractive, with a good range of features that should appeal to a board range of gamers without the need to spend a lot of money.
"The TALON Blu gaming mouse features an AVAGO 3050 optical sensor, with up to 3000 DPI, and a blue LED lighting accents. It offers good stability and accuracy via great tracking precision and a high max speed. The TALON Blu has an ergonomic, ambidextrous shape, making it great for both left and right-handed users." – Tt eSPORTS
As you can see in the video below, the Talon is an ambidextrous mouse, meaning it can be used by both left and right-handed gamers. What's really cool, is that you can take the side panels off of the mouse, making the profile slimmer and more suited to your grip style.
Equipped with a 3000DPI infrared optical sensor, the Avago 3050 to be precise, the Talon Blu should be great for gaming. Add to that six buttons, a 1.5M braided USB cable and LED lighting, and we're already on our way to a good set of features.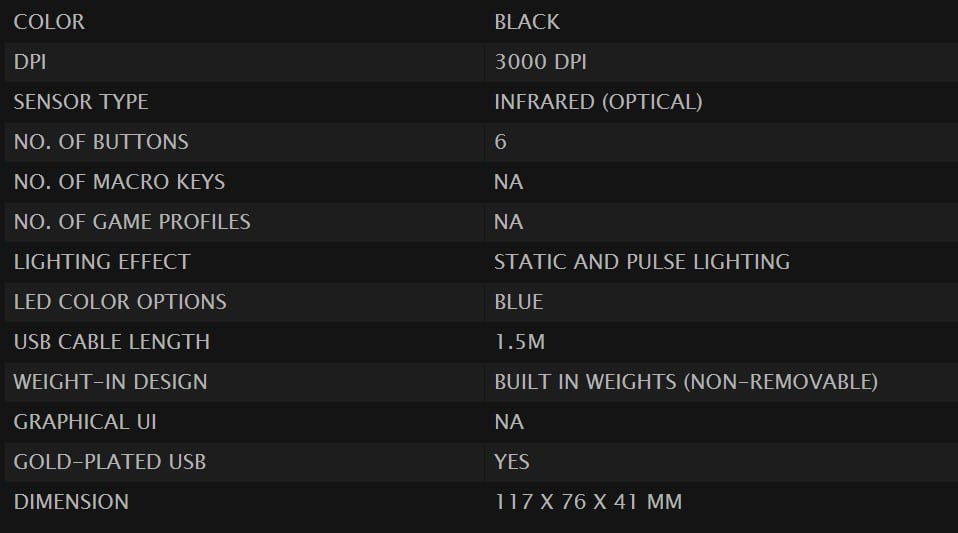 The packaging is pretty straight forward, with a nice image of the mouse on the front, as well as quick rundown of the main features. These include the 3000 DPI sensor, LED lighting, and the ambidextrous design.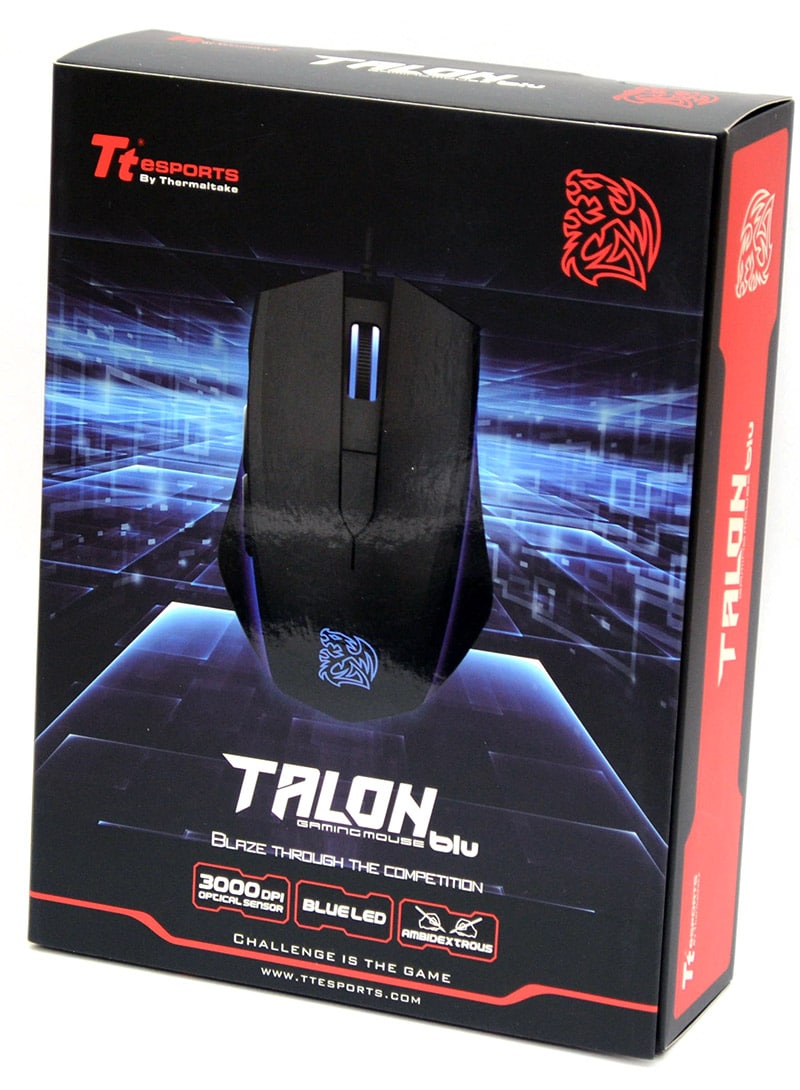 Around the back, we can see that the mouse has multiple DPI settings, with 500/750/1500/2500/3000 all being selectable from the mouse. There's also Omron switches, meaning you know you'll get a great response from them and they're rated for 5-million clicks.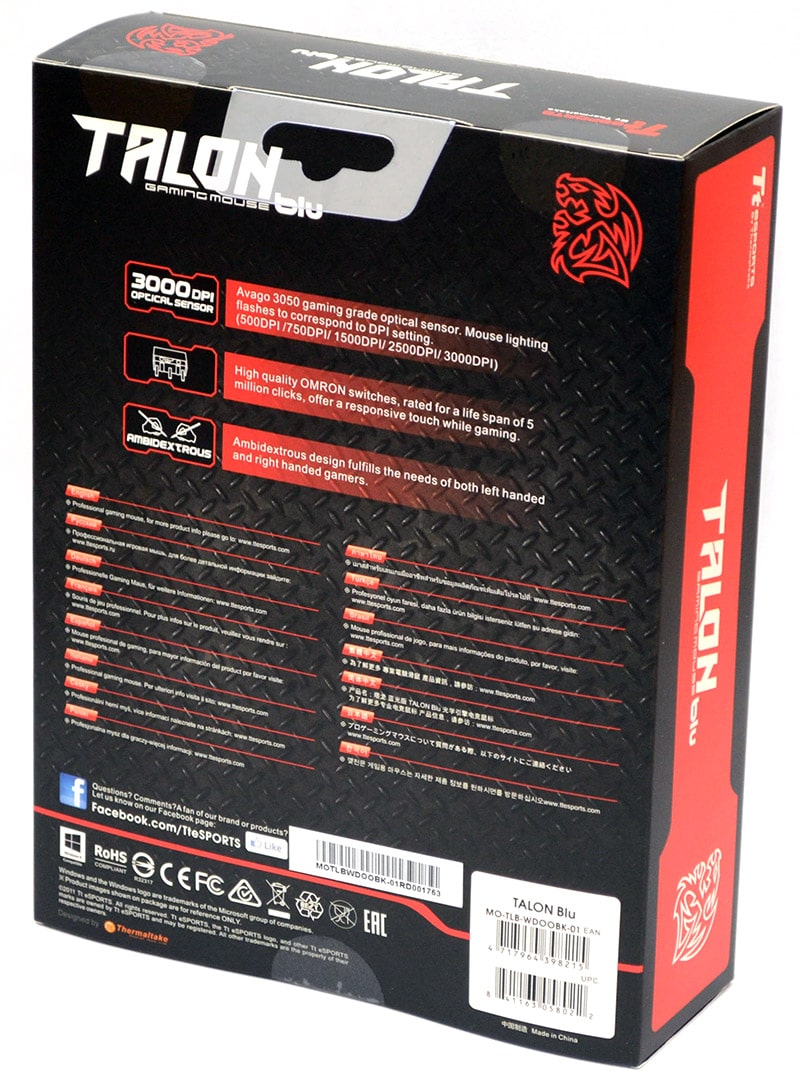 The box opens out, giving you an even more detailed look at some of the features, as well as a sneaky look at the actual mouse its self.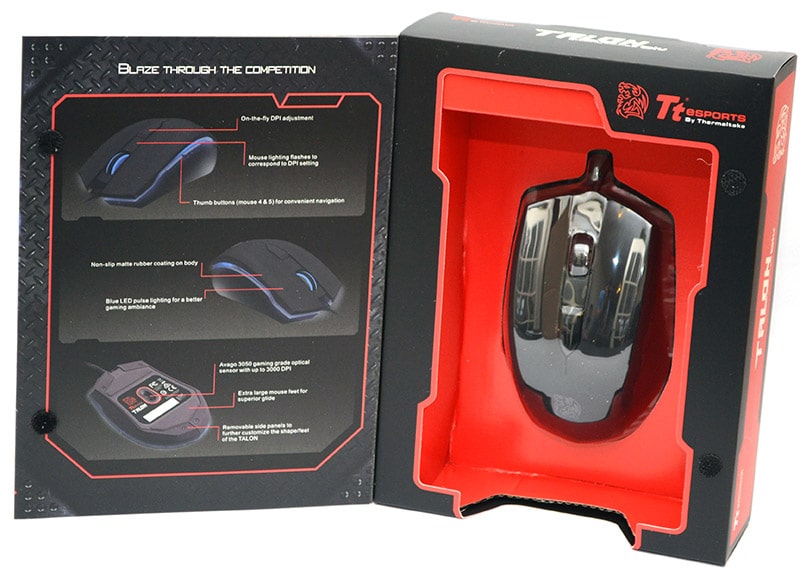 In the box, you'll find the usual documentation, including a quick installation guide.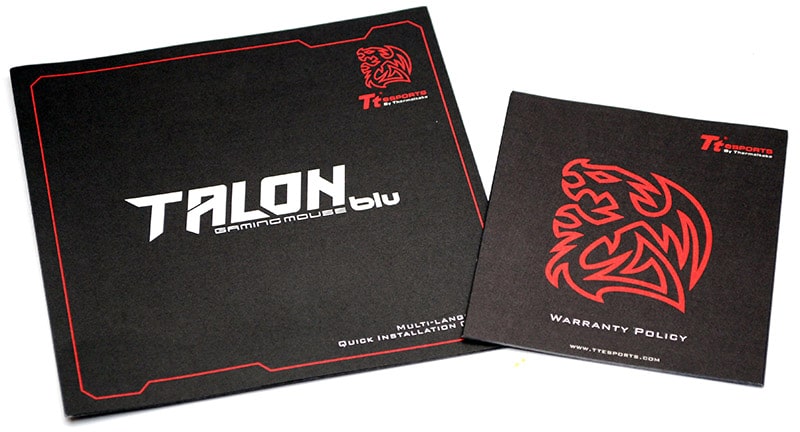 The Talon Blu comes hard-wired with a 1.5m black braided cable, as well as a gold-plated USB connector.