We Wave Good Bye to AMD's Mantle
---
---
---
Bohs Hansen / 8 years ago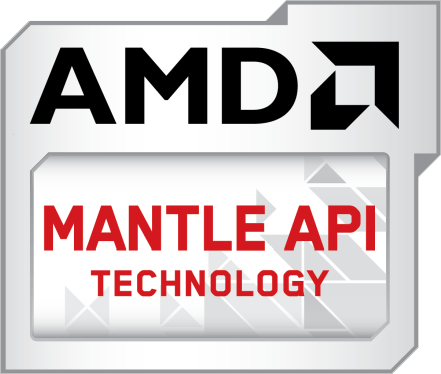 AMD had a brief moment with their low-level API Mantle, but it looks like Mantle won't be a term used for much longer. With DirectX 12 just around the corner and the next generation OpenGL, dubbed Vulcan, there just isn't any room for it anymore.
Nvidia denied to back it from the start, which isn't any surprise at all. If AMD created it, they won't touch it – at least that's the way it looks to the outside world. DirectX 12 and Vulcan are pretty much doing the same thing, so it would be a waste to continue it for AMD.
That doesn't mean that they're completely ceasing the support and AMD will continue to support Mantle for its GCN graphics cards, but they have ceased all further optimizations for future GPUs.
"AMD has confirmed that while they are not outright dropping Mantle support, they have ceased all further Mantle optimization. Of particular note, the Mantle driver has not been optimized at all for GCN 1.2, which includes not just R9 Fury X, but R9 285, R9 380, and the Carrizo APU as well. Mantle titles will probably still work on these products," Anandtech wrote
GCN 1.2 includes all the new top cards such as the R9 Fury X, R9 285, and R9 380. It is a bit sad to see AMD stopping this development, but it is an understandable decision and it might very well have set the new standards in motions by its pure existence. So it wasn't for nothing.
Thank You DSOgaming for providing us with this information