When and Where to Watch the Overwatch World Cup Finals
---
---
---
Ron Perillo / 2 years ago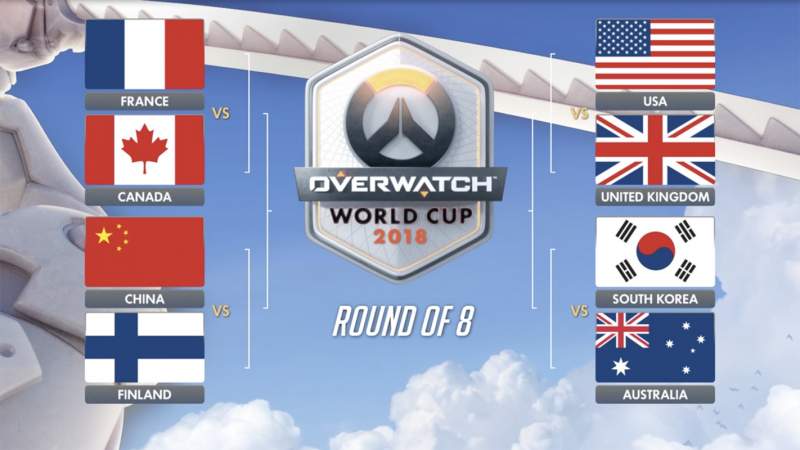 Which Teams are In the Playoffs?
After having the Overwatch World Cup Group stage, eight countries will continue on to the playoffs at Blizzcon 2018. However, only one will be crowned victorious as the World Cup champions at the second year of the event.
Normally, everyone expects South Korea to run away with the trophy once again. However, things are different this year after Finland showed remarkable tenacity during their group stage match with Korea. Having most of their players stationed worldwide and part of the OWL, many Korean players are not getting as much practice as their counterparts this year. Furthermore, the game's maturity and evolving game play has leveled the playing field for other countries.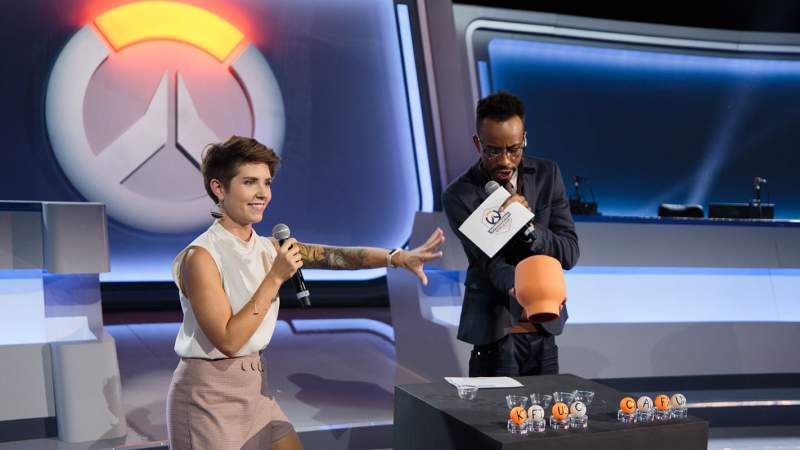 Other than South Korea and Finland, the US team has also shown great teamwork and creativity. Positioning themselves as actual contenders for the cup this year after missing out last year. Canada of course, is still in the running and is looking to take the finals away from South Korea this year after placing 2nd last year. There are also the dark horse candidates such as France, UK and Australia who can pull an upset victory over these top countries if they can pull off surprising strategies.
When is the Overwatch World Cup Playoffs and Finals?
The playoff games will start on November 2, and those who make the cut will play for the finals on November 3. Check the schedule below to see when your favourite team will be playing:
Friday, November 2, 2018.
12:15-2:15 p.m. PDT—Quarterfinal 1: United States vs. United Kingdom
2:15-4:15 p.m. PDT—Quarterfinal 2: France vs. Canada
4:15-6:15 p.m. PDT—Quarterfinal 3: China vs. Finland
6:15-8:15 p.m. PDT—Quarterfinal 4: South Korea vs. Australia
Saturday, November 3, 2018.
9:30-11:30 a.m. PDT—Semifinal 1
11:30 a.m.-1:30 p.m. PDT—Semifinal 2
1:30-3:30 p.m. PDT—Bronze Medal Match
3:45-6:30 p.m. PDT—Gold Medal Match
Where Can I Watch the Playoffs and Finals?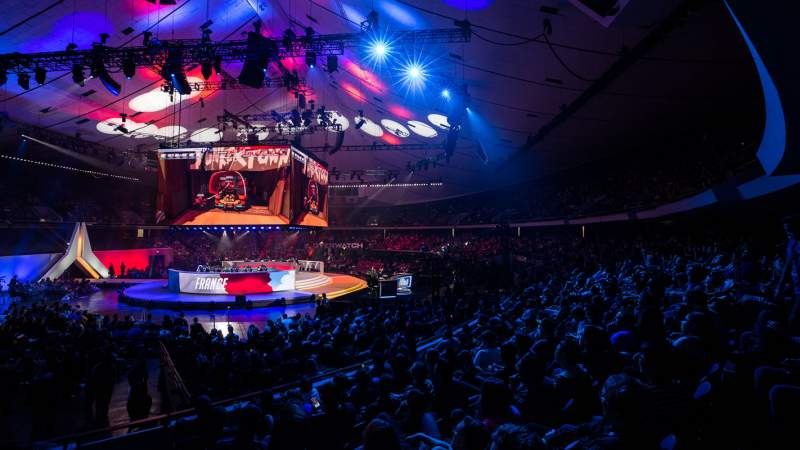 There are multiple ways to watch the event. For livestream, you have the following options:
If you prefer traditional cable/OTA broadcast, you would have to check your local listings for select broadcasts. In the US/Canada, it will be on ESPN 3 and Disney XD (English). Those in Finland and EU can watch it on on Yle Entertainment (Finnish). Lastly, Japanese viewers can watch it on Cyberz.
Of course, you can also watch via the new overhauled Overwatch viewer system which went live a few days ago. This gives viewers a comprehensive view of the match unlike anything before.