Xbox One X Natively Supports 1440p Displays
---
---
---
Ron Perillo / 5 years ago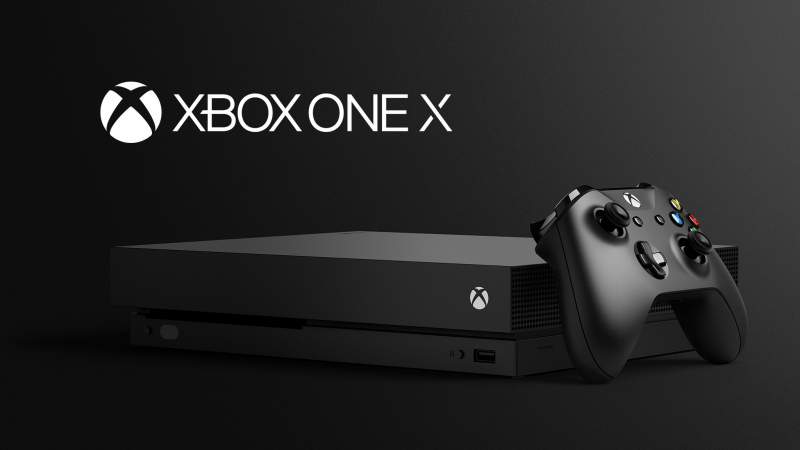 Much of the focus on the Microsoft Xbox One X has been on native 4K UHD display support ever since it was announced. Even the fact that the console will be supersampling down to 1080p is known since the product unveiling. However, those with a 1440p display are wondering where that leaves them. Is it going to supersample down to 1440p from 4K as well?
Xbox One X Resolution Handling
Thanks to some inquisitive folks from Xbox One Nederland, it is now known that Xbox One X has native 1440p support over HDMI. That means there is no supersampling then upscaling, like previously thought. The information comes from this Twitter thread where Xbox Group program manager Kevin Gammill chimed in to answer questions: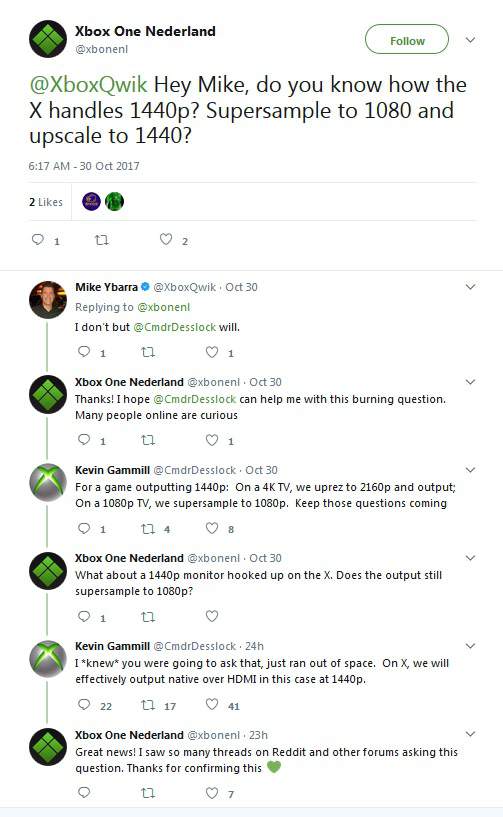 This native 1440p support gives the latest Xbox console a leg up against the PlayStation 4 Pro. Sony's console outputs at 1080p when on a 1440p screen. This leaves the display to do the scaling rather than the console hardware. Considering Xbox One X is opening up backwards compatibility with previous Xbox games, native display outputting to 1440p is great news. This gives more players a better high resolution experience than just 4K and 1080p gamers. Especially those with a 1440p gaming monitor.
The new Xbox console release is almost here on November 7, and it will retail for £500 GBP.