XFX R7 240 Core Edition Passive 2GB Review
---
---
---
Ryan Martin / 8 years ago
Introduction, Specifications and Packaging
---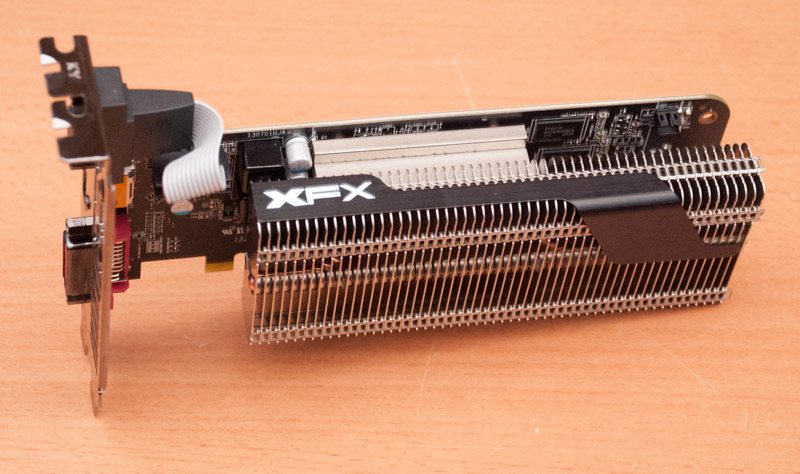 The R7 240 may not be the most exciting graphics card to review but I think this review will still be interesting for a number of reasons. Firstly, the R7 240 is incredibly affordable at just $69.99. Believe it or not graphics cards in the sub $100 price bracket are actually the most popular even if they are not the most glamorous – so it will be very interesting to see what $70 actually gets you. Secondly, this is the first of our reviews on our new graphics card test system. As we detail further on the test system and procedures page this is a purpose built test system for low end to mid range graphics cards, we will continue to use our high end test system from upper mid range and enthusiast grade graphics cards. With a new test system comes a revised set of games, as chosen by your votes, and some new compute and mining tests to give you a wider perspective on what additional performance graphics cards can offer outside of gaming.
However, let's get back to the product in hand for today's review which is the XFX R7 240 Core Edition (R7-240A-CLH4) graphics card which features a fully passive cooling solution and 2GB of DDR3 VRAM. From the low profile, passive and compact design of this graphics card it should be quite clear that this is aimed at the HTPC market but also the light usage home PC or the budget gaming PC. This isn't going to be powering a fully fledged gaming desktop PC, however, it will still play games at lower resolutions and detail settings despite what anyone may tell you.
Specifications Analysis
XFX's R7 240 Core Edition passive graphics card has identical specifications to a reference R7 240. The main difference between the reference design is that this Passive Core Edition model comes with a choice of only 2GB of DDR3 VRAM and has a premium of $15 over the $70 MSRP on the R7 240.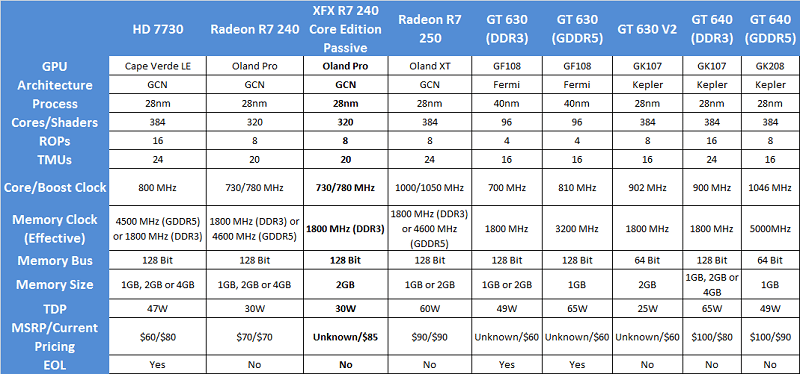 Packaging and Bundle
The XFX R7 240 comes with XFX's usual style of packaging and the front of the box presents the key features – a passive cooling solution, a low profile design with interchangeable brackets and support for stereoscopic 3D and BluRay playback.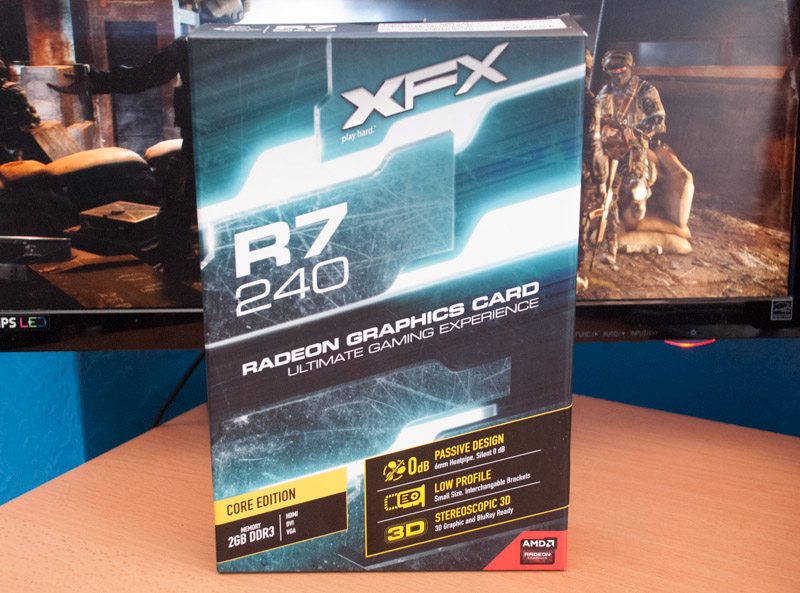 The back of the box has a more extensive list of features.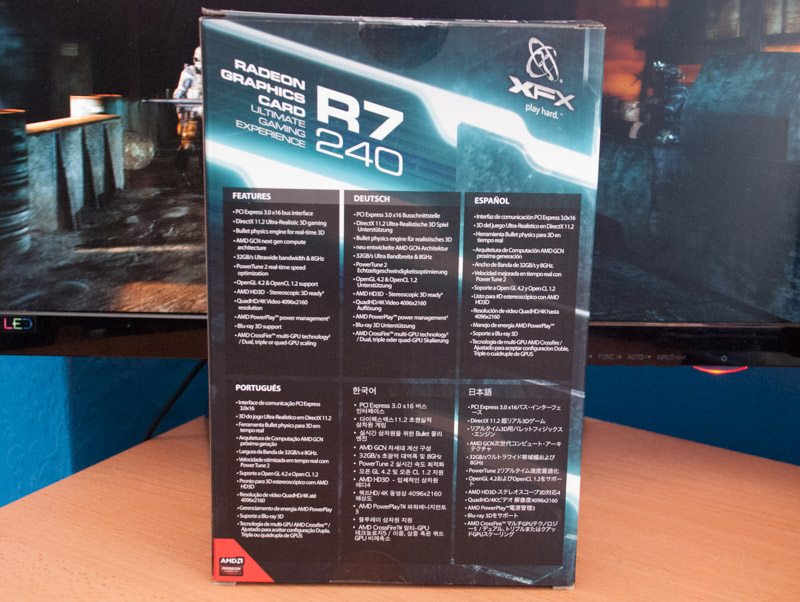 Included with the product is some documentation about installation, warranty and other XFX products as well as a driver CD.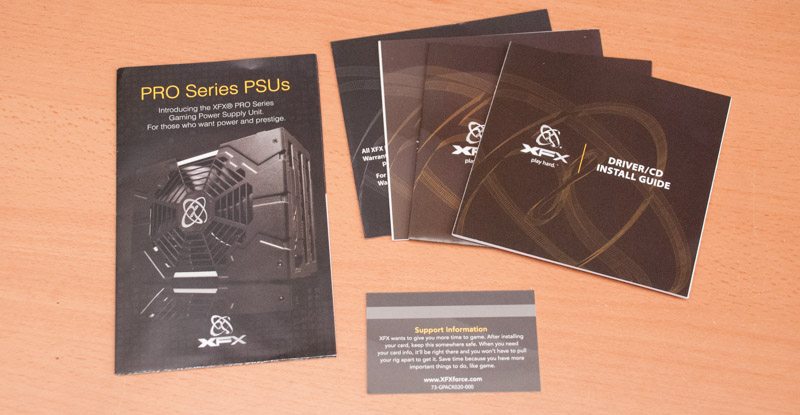 Additionally XFX provide a low profile kit that allows you to change your rear I/O configuration.