XFX Radeon R9 290X Double Dissipation 4GB GDDR5 Review
---
---
---
Ryan Martin / 9 years ago
Introduction
---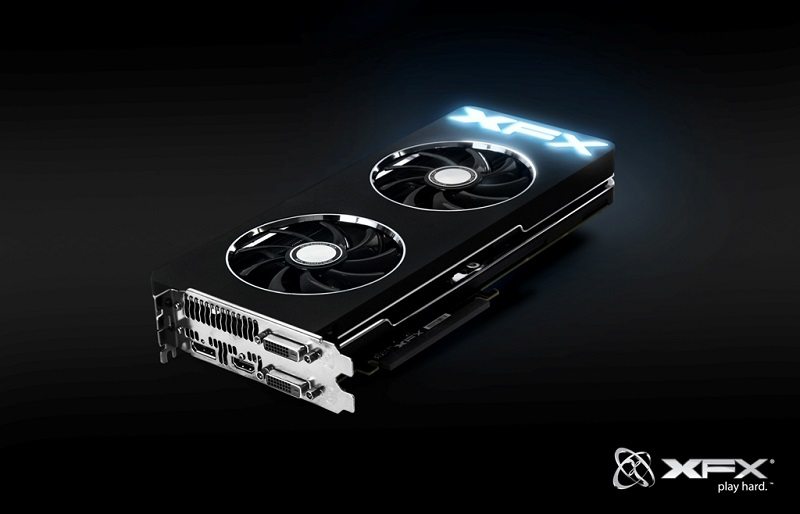 AMD's R9 290X is back in business when it comes to competing with Nvidia's equivalents. The custom R9 290Xs easily beat out equivalently priced or sometimes even more expensive custom GTX 780s making them a solid proposition for any gamer on a budget but wanting maximum performance. Today we are looking a highly competitive R9 290X from XFX which has some of the most aggressive pricing on the market and is currently the cheapest R9 290X available in most markets by quite a significant margin, particularly in the USA where it can be had for just $450 at the time of writing which is $50 cheaper than the next cheapest R9 290X option. This means custom R9 290Xs are now $100 cheaper than MSRP pricing of $550 and XFXs option looks almost too good to resist. While XFX have lowered the price of their Double Dissipation SKU they have also recently added a "cherry picked" DD Black Edition skew with an additional 50MHz overclock and more overclocking potential, this will probably fetch slightly more than the model we are testing today but broadly speaking those cards are identical. We've already tested three R9 290Xs so I've got a pretty good idea about what makes a good one and what makes a bad one, with the reference design being the textbook definition of a bad one. Let's have a look at XFX's offering and see whether it sacrifices on anything to make it the cheapest R9 290X currently on the market!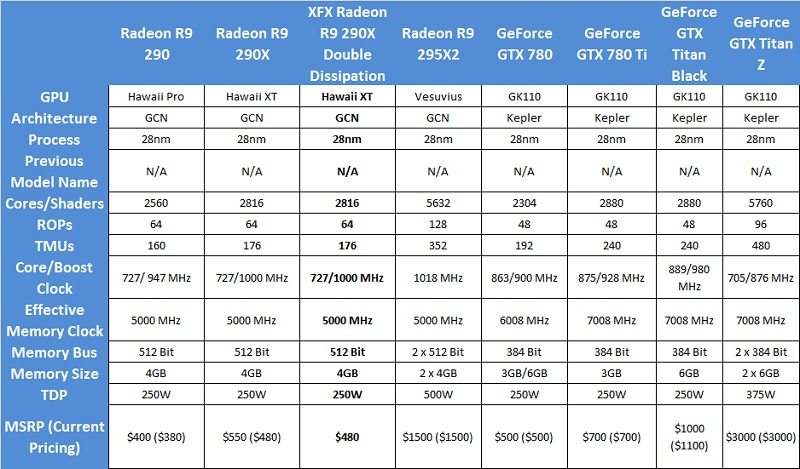 Packaging and Bundle
The packaging is fairly simple and offers up a coupon code for Battlefield 4 as well as pointing out UEFI BIOS support and unlocked voltage.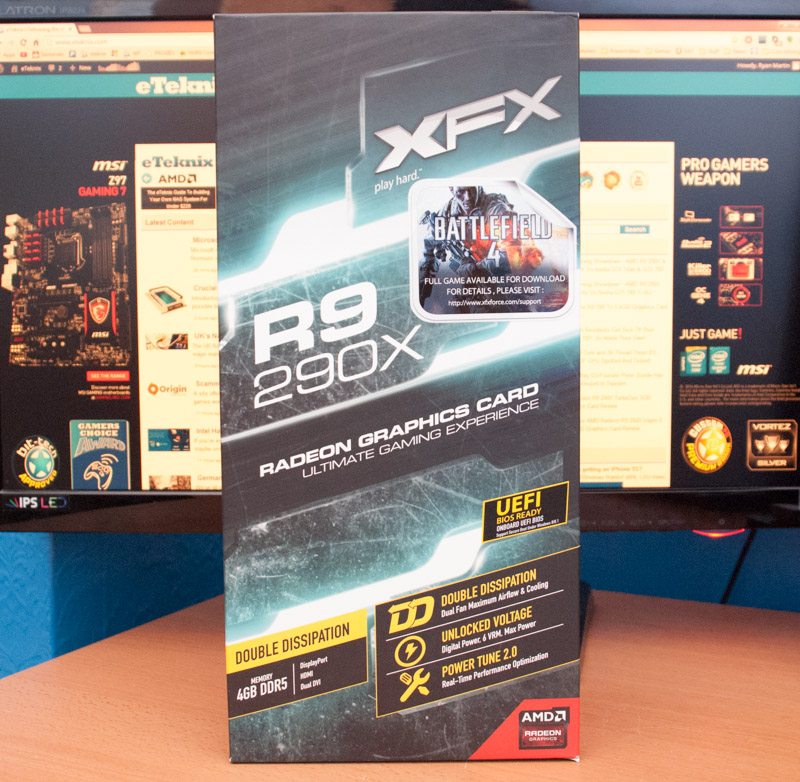 The back details features a bit more but there isn't really much to see.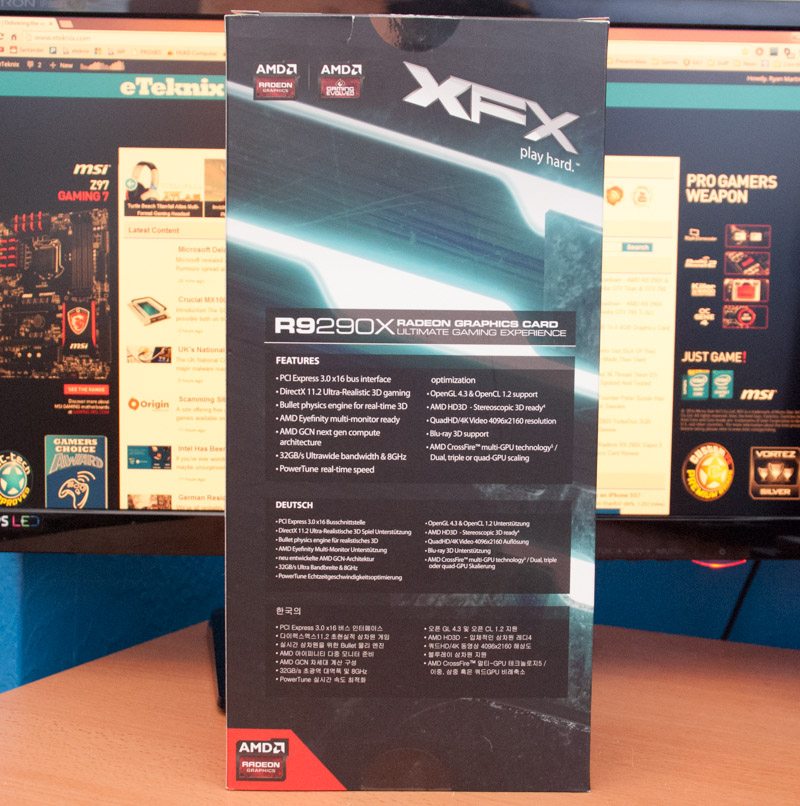 Included is a variety of documentation and a driver CD.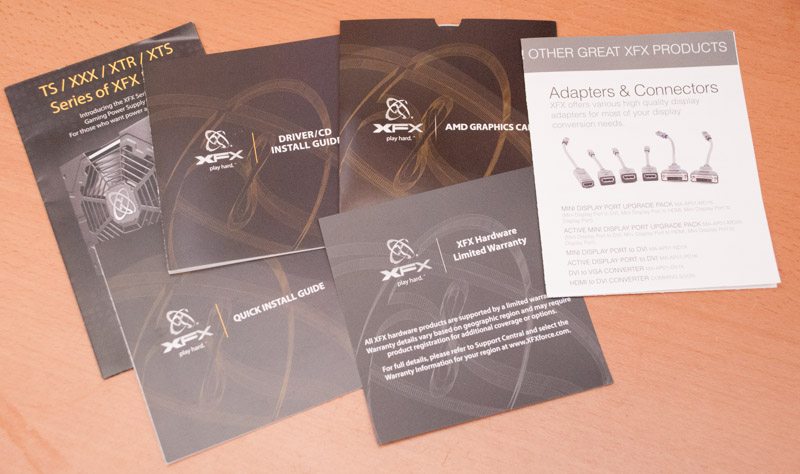 Accessories include two power adapters, one is dual 6 pin to 8 pin and the other dual molex to 6 pin. You probably won't need these if you're buying this type of card.