XFX XTS 520W Passive Modular Power Supply Review
---
---
---
Ryan Martin / 8 years ago
Introduction & Packaging
---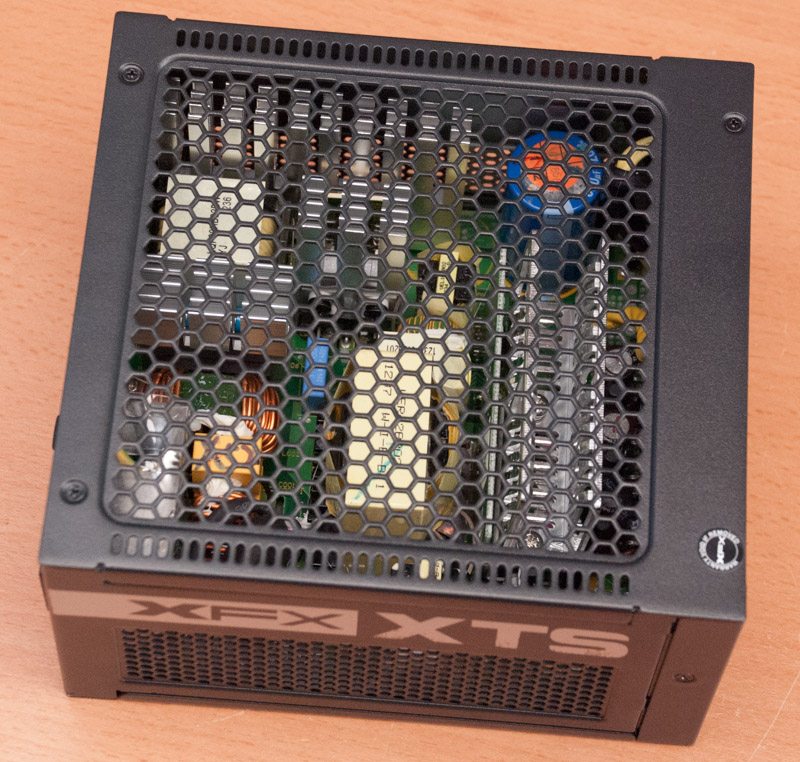 For PC users who are serious about noise there really is no alternative to a passive power supply. Sure there are power supplies on the market that operate incredibly quietly (such as Be Quiet's Dark Power Pro range) and even power supplies that don't spin up their fans until they pass a certain load amount, normally 40% load (Corsair's AXi range for example). However, a fan is still a fan whichever way you butter it up and a fan means some noise irrelevant of how quiet that fan is.
Enter XFX's latest passive range of power supplies dubbed the XTS series. Today we are checking out the XFX XTS 520 which is a totally silent, passively cooled 520W power supply with a fully modular design, 80 Plus Platinum certification and a 5 year warranty. This really is the bees knees of power supplies and while 520W may not sound like much, that's easily enough to power a Core i7 4960X system with a GTX Titan Black and a tonne of hard drives or SSDs, lots of memory and a full sized ATX board. With that said the XFX XTS 520 is a power supply that is versatile enough for any system from a low-end workstation to a high-end gaming PC: you can even run SLI or CrossFire with this power supply.
As with all XFX power supplies the XTS 520 is based on a Seasonic OEM design: this means it is going to be a quality piece because Seasonic are one of the top vendors in the entire power supply industry. Let's start this review by taking a look at the packaging of XFX's XTS 520.
Packaging and Contents
The packaging features images of the product as well as all the relevant certifications of SLI, CrossFire, 80 Plus Platinum and the fact it is Haswell C6/C7 low power state ready.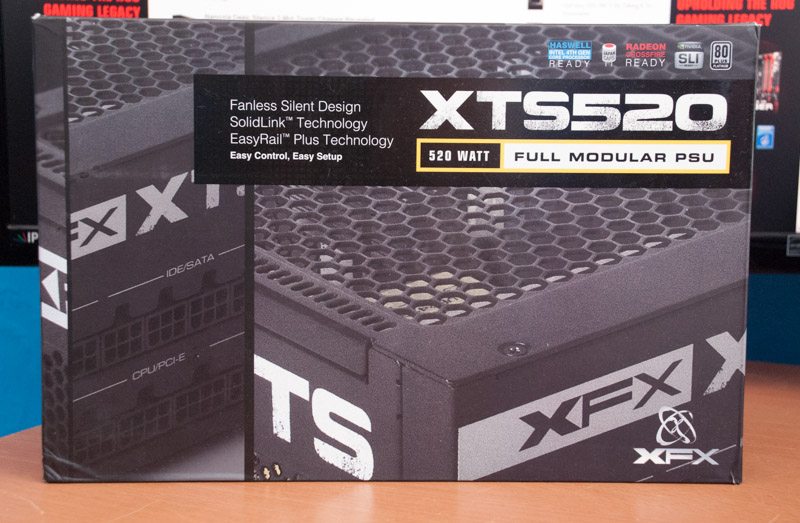 Moving around to the back and we find that the packaging details more features about the power supply. XFX note the use high quality 105 degrees celsius rated Japanese capacitors which is always nice to see and reassures you about the quality of the product.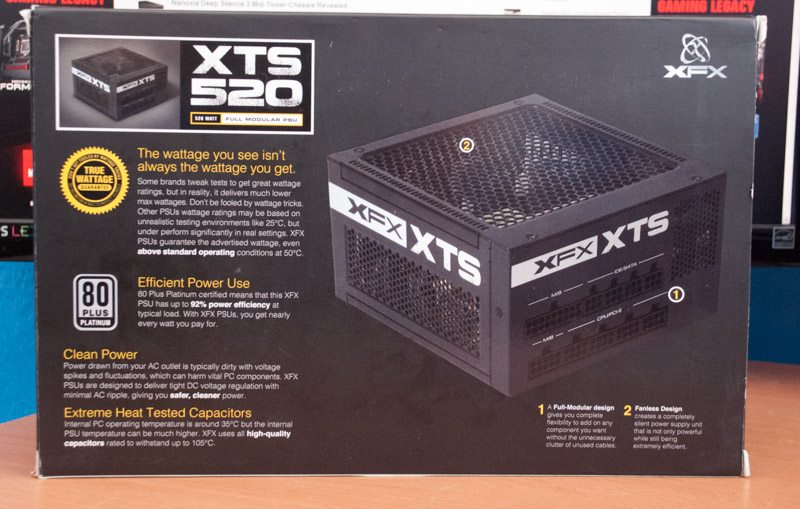 Included with the power supply is a brief user manual, four silver screws for securing into your case and an EU-style power plug. We expect that the power plug will reflect the region within which you buy the product (unless the retailer you buy from is selling imported stock from other regions).