XFX XTS 520W Passive Modular Power Supply Review
---
---
---
Ryan Martin / 8 years ago
A Closer Look – Exterior
---
Power Supply Unit
Being a passive unit the top of the power supply has to be opened up for ventilation. You must face your power supply this way up to ensure that heat can rise upwards into your case to be carried out by the airflow of your case fans. I would not advise mounting this PSU in a top-mounted case if you can help it.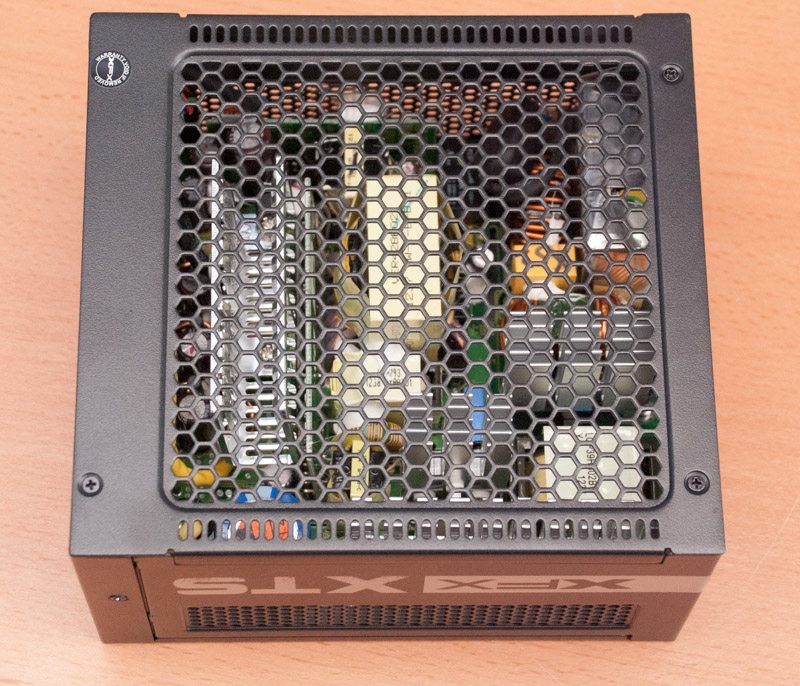 The bottom of the power supply offers up the rail and wattage breakdown and we can also see more ventilation ports which are essential for keeping this passive unit cool.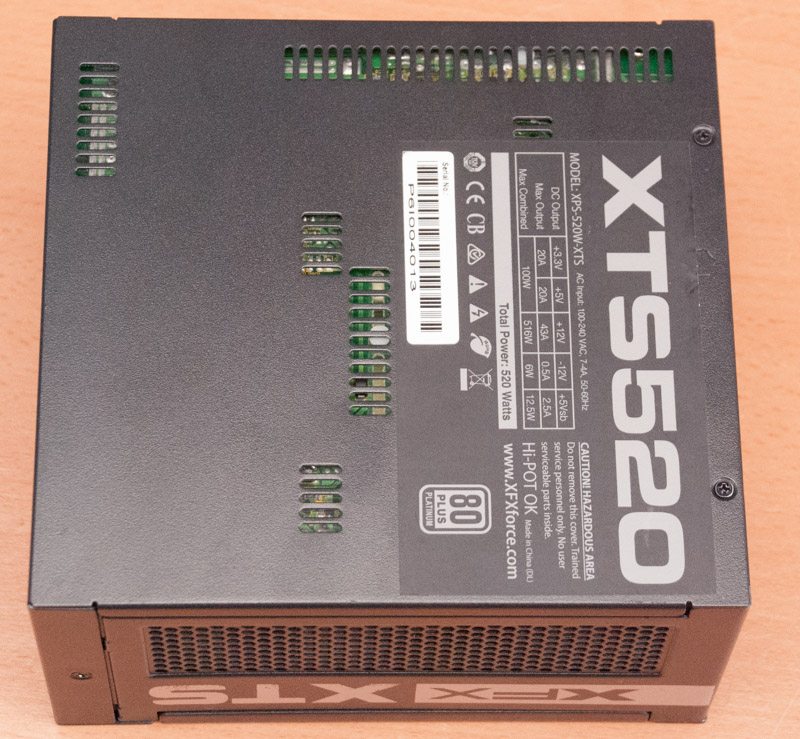 The side features the XTX XTS branding as well as additional ventilation ports.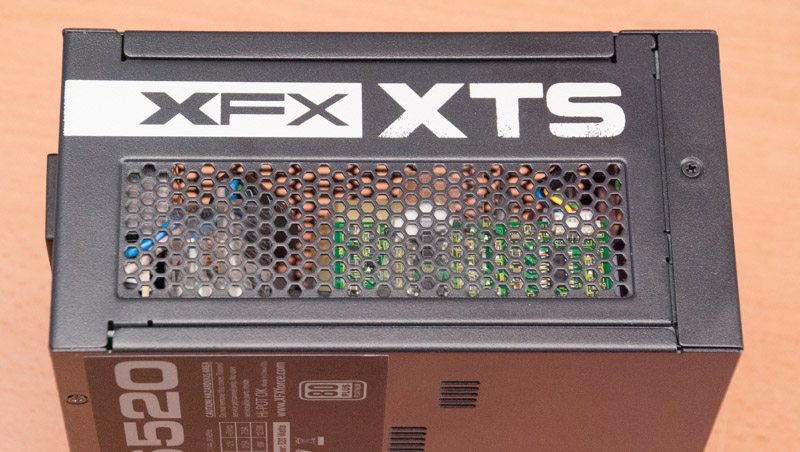 The other side has the same branding in reverse and a slightly smaller ventilation area.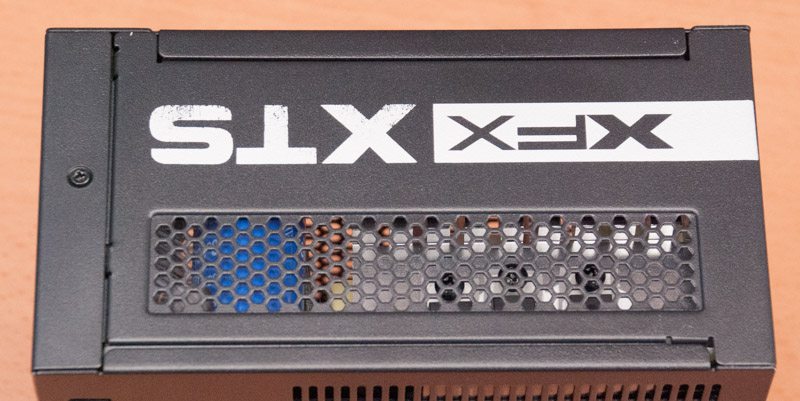 This PSU is fully modular so all cables are detached. You can also see we've got even more ventilation areas on the front too!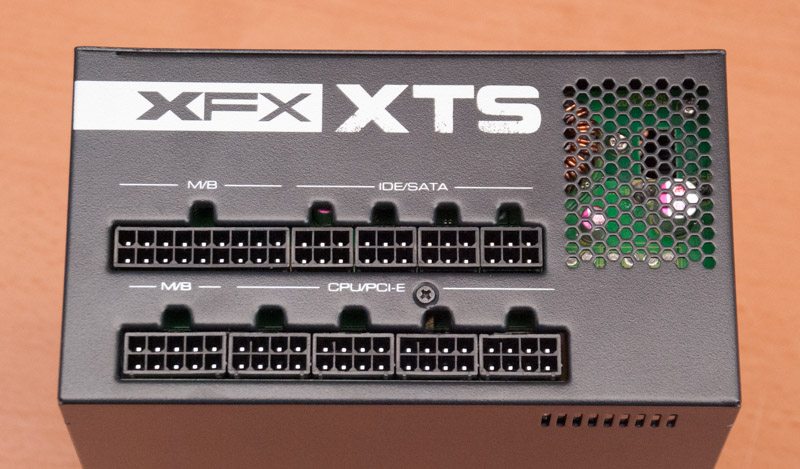 Round the back we have the standard kettle lead input and a simple on/off switch, and yep, you guessed it – more ventilation.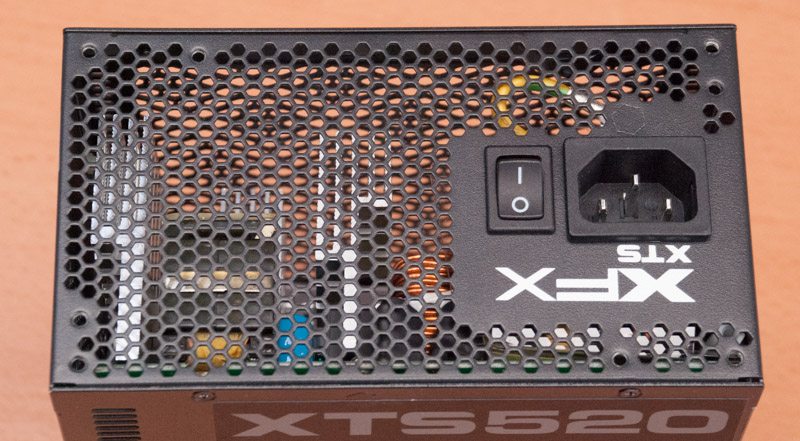 Cabling
The included cables are all made of black wires with the motherboard cable also getting sleeving. These cables will be great for keeping things neat and tidy. You get one motherboard 24pin cable and two CPU 8 pin cables of which one is a standard 8 pin and the other is a 4+4pin. For graphics cards there are two PCI express cables but they are based on daisy-chain connectors, however, there are four connectors on offer so you can run two dual-power connector GPUs like SLI GTX 760s or Crossfire R9 270Xs.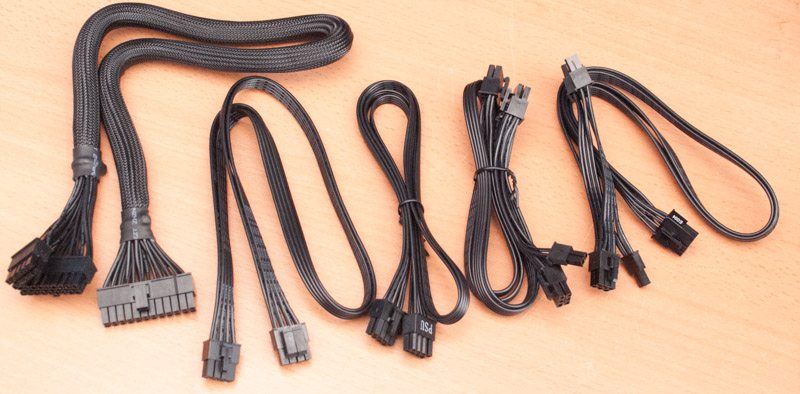 The other cables for SATA, molex and FDD are offered in five cables. The first cable (moving left to right) has four molex and one FDD connector, the next cable has two SATA, the next has two molex, the next has two SATA and the last cable has four SATA.