Zoostorm EVOLVE Desktop PC Review
---
---
---
John Williamson / 5 years ago
Introduction
---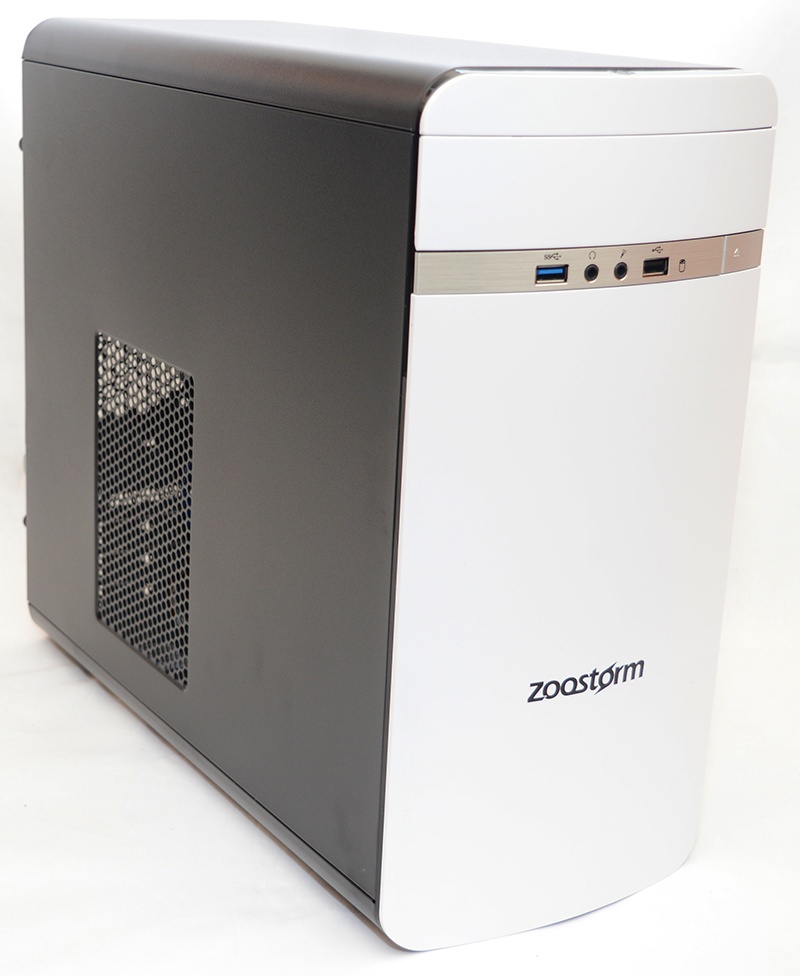 Here at eTeknix, we endeavour to critique a wide range of systems featuring different component choices which cater to contrasting target demographics. The overwhelming majority of these have some form of gaming credentials and designed to be used as a console replacement. Saying that, it's important to acknowledge that some users simply require an affordable and reliable pre-configured PC for basic tasks including web browsing, office work and media playback. Even though PC gaming is a wonderful hobby, the level of enthusiasm isn't shared by those who feel intimidated by technology or didn't grow up with a fondness for captivating video games. Whatever the reasoning, I'm fairly confident that the desktop form-factor shouldn't be disregarded for low-end usage scenarios and there's still a number of key benefits over a tablet or traditional laptop. For example, desktops are easy to repair and encourage a better posture while typing.
Zoostorm recently informed us of their latest PC range which has been specifically tailored for consumers with modest power demands. The EVOLVE series starts from a ludicrously cheap £139.90 and goes all the way up to £579.99. To reiterate, none of the EVOLVE units includes a dedicated graphics card and that's perfectly acceptable given the target usage scenario. The unit sent for review purposes sports a dual-core Intel Pentium G4400 operating at a base frequency of 3.3GHz, 8GB DDR4 2133MHz memory and a rather fetching mouse and keyboard set. Additionally, the system is powered by a 250-watt PSU, has a stylish chassis and comes with a DVD re-writer as standard. Priced at £319.98, the Zoostorm Evolve looks like an excellent product for home office use and I'm fascinated by the notion of desktops remaining relevant for low-end computing.
Specifications
Name: Zoostorm EVOLVE
Case: Zoostorm mATX mid-tower
Motherboard: ASUS H110M-R socket 1151
Processor: Intel Dual-Core G4400 @ 3.3GHz
Processor Cooler: Intel stock heatsink
System Memory: Crucial 8GB DDR4 2133MHz
Main Boot Drive: 1TB Western Digital Blue 7200RPM
Additional Storage Drive(s): N/A
Graphics card: Intel HD Graphics 510
Power Supply: FSP250-60HHN 250-watt 85+ Bronze
Peripherals: Zoostorm mouse and keyboard combo set
Monitor: N/A
Optical Drive: LG x24 DVD-Writer
Wireless: N/A
OS: Windows 10 Home
Warranty: 1-year return to base
Price: £319.98
Packing and Accessories
The system arrives in a relatively compact box which makes sense given the lightweight construction and mid-tower chassis. As a result, the package is easy to carry and which reduces the likelihood of the system being mishandled by the courier. On another note, the Zoostorm branding is subtle yet elegant and evokes a sense of confidence in the product's build quality.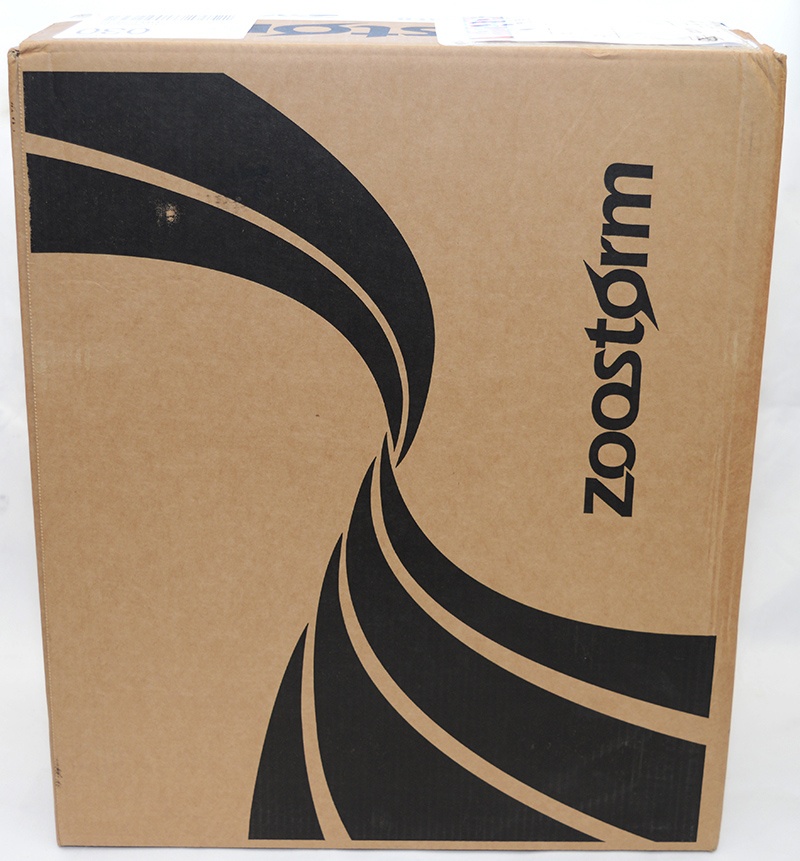 Once the box has been opened, the buyer is presented with a helpful notice thanking them for their purchase. Additionally,  the leaflet contains three forms of communication to easily contact customer support in case any problems arise. Being able to call the company's support line without searching for the number on a spare computer or smart device is extremely helpful, especially for those without a lot of experience using the internet. As you can see, the bundled keyboard and mouse are neatly enclosed in a cardboard carton and shouldn't move around during transit. The cardboard cartons are quite durable and protect the system from being dented or brushing against the box. In theory, airbags could have been deployed for extra cushioning, but it's not really necessary for a system of this ilk and price point.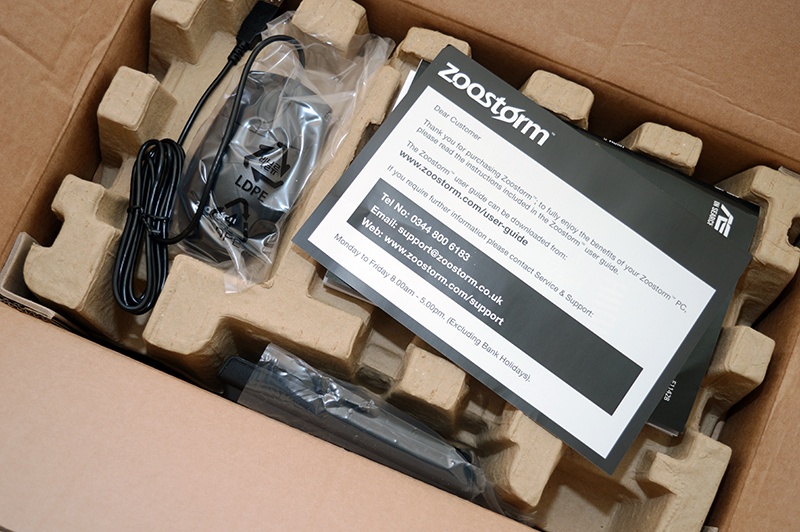 After removing the top carton piece, we can see the system for the first time which is protected by a fairly thick sheet held down with strong tape. Thankfully, the Zoostorm EVOLVE arrived without any cosmetic imperfections and the unboxing process is seamless.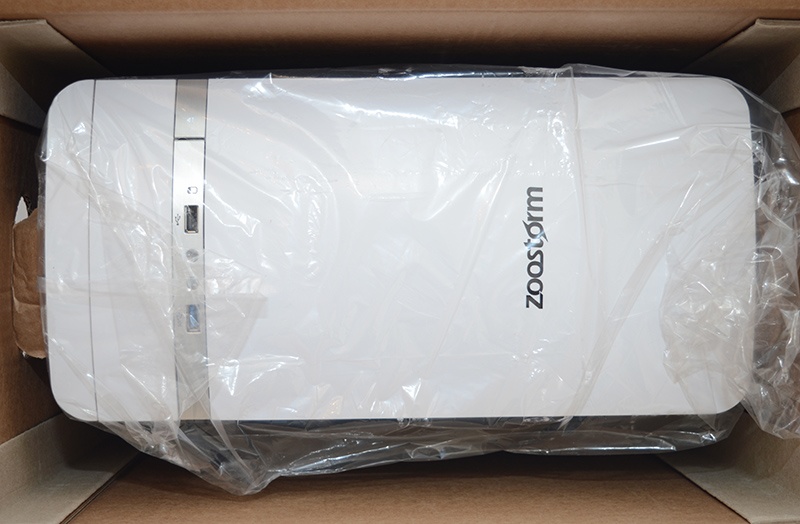 The bottom portion also contains a hefty cardboard carton which adds to the box's structural integrity and ensures the system doesn't veer towards a certain angle. Overall, the packaging showcases a good attention to detail and you'd be extremely unlucky to receive a unit which doesn't function correctly.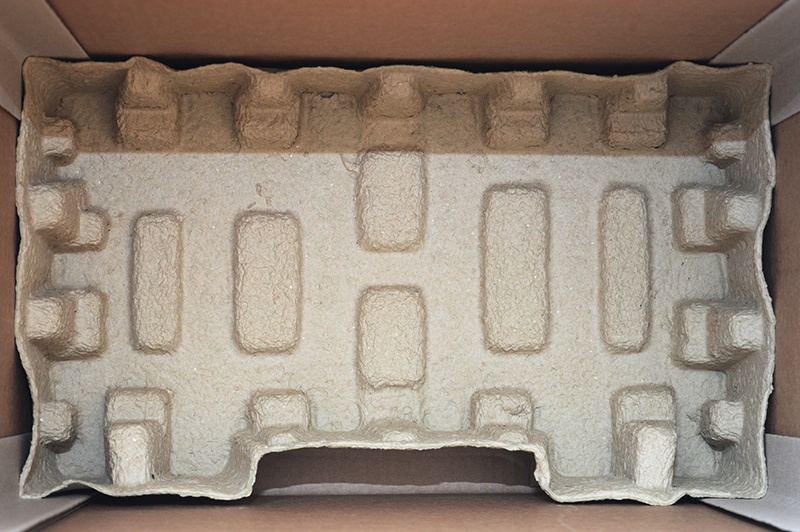 As previously mentioned, the Zoostorm EVOLVE is bundled with a keyboard and mouse set which allows you to get up and running without having to purchase your own peripherals. Of course, these additions are fairly basic and pale in comparison to a more expensive combo package from the likes of Logitech and other leading brands. Saying that, the build quality is surprisingly high and didn't appear to suffer from any major issues. In particular, the keyboard doesn't flex too much and felt comfortable to type on. Furthermore, the mouse tracks pretty well and feels natural in the hand.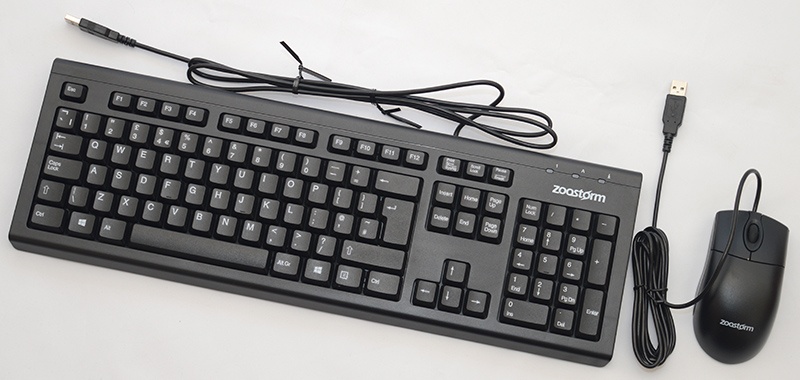 Other accessories include component documentation, a driver/software disk, AC power cable and the Zoostorm user's guide.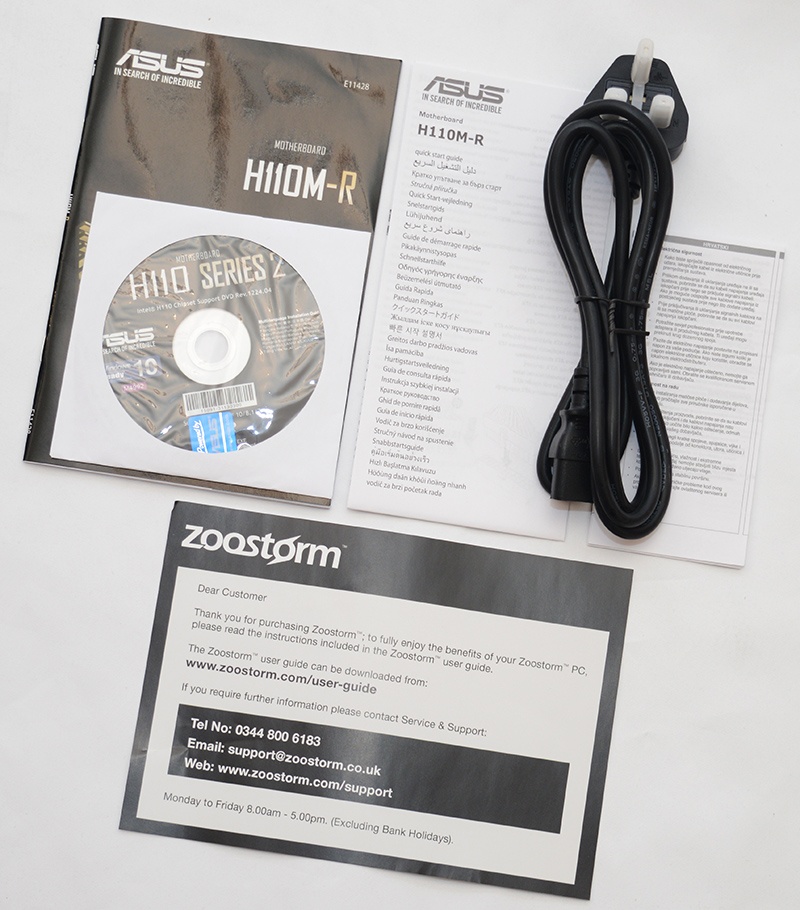 CPU-Z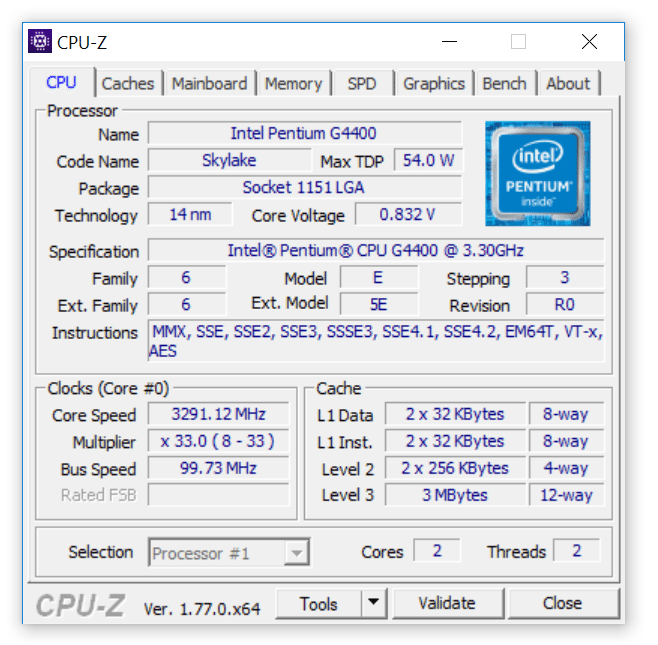 GPU-Z