AMD 21.4.1 Driver Hugely Improves Non-Gaming Power Usage?
---
---
---
Mike Sanders / 1 year ago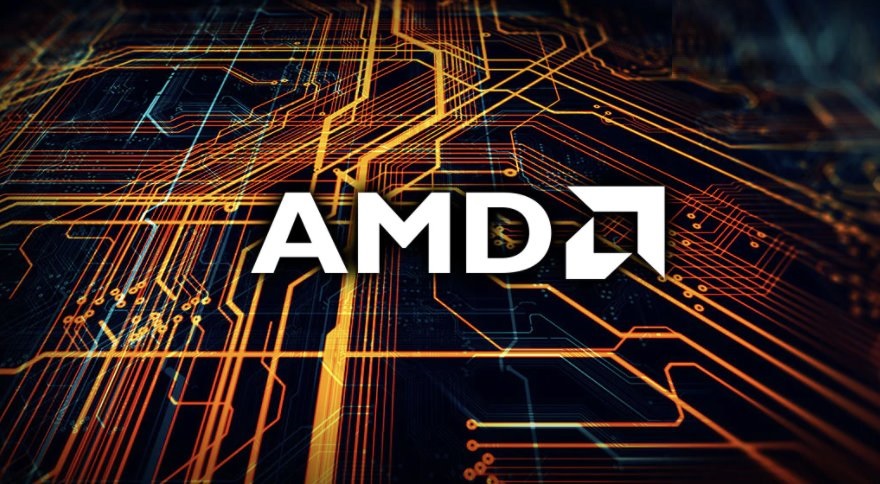 With the release of the latest AMD Radeon Adrenalin 2020 21.4.1 graphics card drivers last week, while it certainly came with the highlight of an updated version of AMD Link, you would've been forgiven for thinking that there wasn't anything benign lurking within that AMD either didn't know or forgot to tell us. Following a report via TechPowerUp, however, if you haven't made the update yet, doing so might be exceptionally in your favour. Well, if you're the one paying the electricity bill, at least!
AMD Radeon Adrenalin 2020 21.4.1
In testing conducted by TechPowerUp, they found that after updating to the latest 21.4.1 driver, they found that the non-gaming power consumption rate dropped massively on average. This wasn't just an individual quirk either, as testing was performed on pretty much the entire Radeon 6000 series, with the average power usage dropping by as much as 72%.
Overall, if this is proven to be accurate and not just a weird glitch, then it does beg a pretty huge question. Namely, why AMD didn't bother to make such a big deal about it!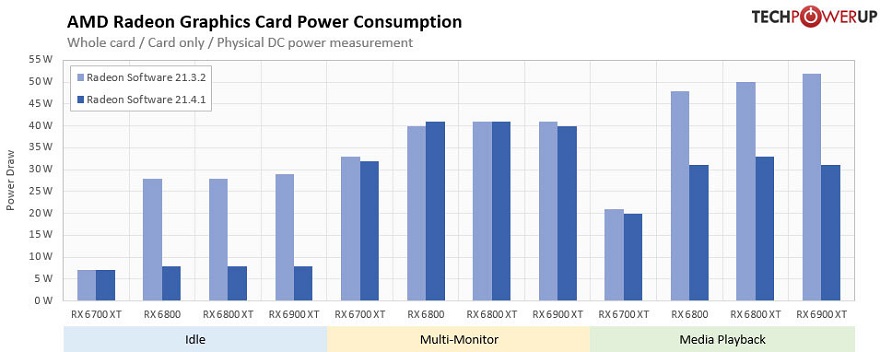 What Do We Think?
If this information is proven correct (and we are currently considering checking this ourselves) it is a total mystery why Team Red didn't make some kind of huge announcement regarding it. Our best guess, however, is that they either didn't know about it or didn't think consumers would ultimately care too much about it. As above, these results are only seen in non-gaming applications.
The fact that this wasn't mentioned anywhere in the update notes though is certainly an interesting conundrum and we thank TechPowerUp for putting the legwork into this discovery!
What do you think? – Let us know in the comments!