Antec Preparing to Launch RGB LED DDR4 Memory Modules
---
---
---
Ron Perillo / 3 years ago
Antec Joins the RGB LED RAM Bandwagon
Antec has announced that they will be offering memory products soon. Specifically, they are launching their Series5 DDR4 memory kits.
These are equipped with RGB LEDs and are completely wireless, pulling power directly from the DIMM slot. The design shows a very plain-looking black heatspreader with RGB LEDs peaking out at the top corners. This module also appears to be taller than standard height modules.
Antec joins Gigabyte in recently expanding into the RGB LED memory market, providing users with a lot more options and selection. Gigabyte even offers free demo modules on their AORUS DDR4 memory kit, enabling users to fully populate the DIMM slots even when just running two working modules.
When Is This Going to Be Available?
According to Antec, this memory module is launching in Europe around mid-August. Furthermore, they are also preparing a non-RGB LED module version for those who prefer it plain.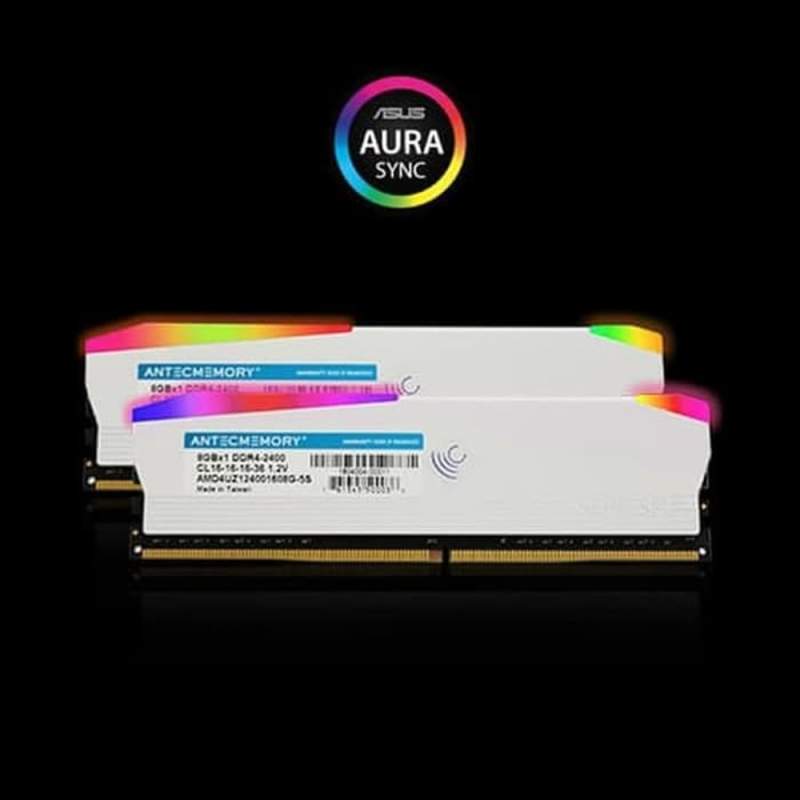 Oddly enough, a white version of these modules appear to be available already in South East Asia. Indonesian online store Bukalapak even lists several of them in stock. All the modules listed there show 2400MHz DDR4 speed, in either 4GB or 8GB sticks.
The price shows 4,196,400 Rupiah for a 2x8GB 16GB 2400MHz AuraSync compatible kit. This converts directly to around $291 USD.