Apple iPhone 11 – What We Know So Far!
---
---
---
Mike Sanders / 5 years ago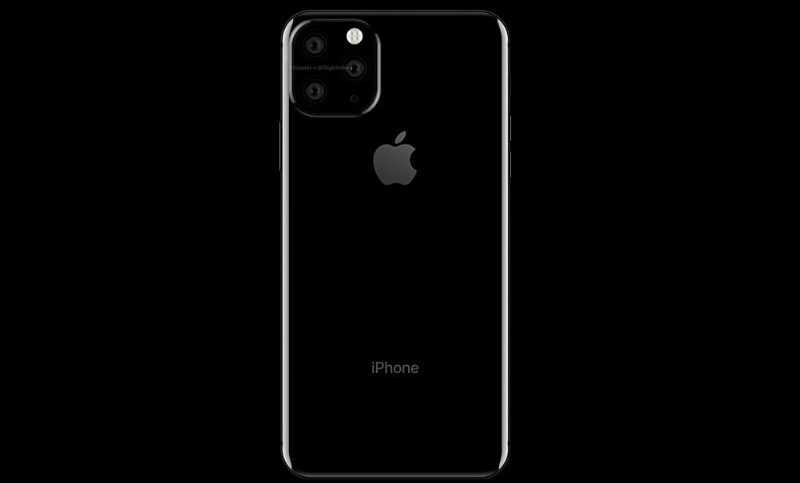 Apple iPhone 11 – Updated 11st September
Note – Any new/recent updates will be featured in bold!
Apple is not necessarily expected to release anything too huge on the smartphone front in 2019. However, we are at the very least expecting some kind of formal announcement on their latest phone. Namely, the iPhone 11.
It is not expected to be revealed for quite some time yet. However, there have already been a number of news and rumours surrounding the release. While there are a few details and speculations we can tell you about below, we will regularly be updating this article as required.
Put simply, we want to make this your one-stop shop for iPhone 11 news. – So… The iPhone 11 – What do we know so far?
Models
With Apple launching 3 models in 2018, we expect to see something similar when the iPhone 11 comes out. There is unconfirmed speculation that these models will be the iPhone 11, Max and 11R.
These names/models are not confirmed at present. Despite that, however, it does seem a likely branding. At the very least, it falls into the usual remit of their release schedules.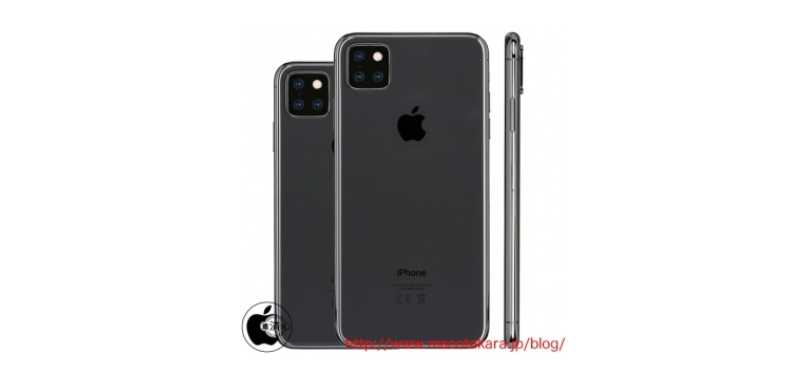 Camera
It came to our attention earlier this month that at least one of the Apple iPhone 11 models will feature a triple camera design.
While not all models are expected to carry this design, it does at least give some indication that Apple is treating the camera technology very seriously with their next generation of smartphones. This is, of course, likely to try and 'keep pace' with their competitors. For example, Samsung and Huawei have pushed the camera boat out with their latest smartphone releases.
The purpose of these multiple cameras is often to provide better focusing and image quality. This works by being based off 3 individual images. These are then compiled together to create one singular (hopefully high quality) picture.
A mild side note – There was, briefly, talk of some form of a 3D camera being introduced with this release. Those rumours have, however, cooled significantly and are now shifting more towards the iPhone 12 being a more likely candidate.
"Pro" for iPhone? Crazy naming schemes over the past few years.

— CoinX (@coiiiiiiiin) August 10, 2019
Naming – Update
A leak from a highly reliable source on Twitter has suggested that the triple-camera design phone will specifically carry the 'Pro' naming. This source did successfully name the entire line-up of the prior iPhone releases and, therefore, has to be taken somewhat seriously.
You can learn more about that source via the link here!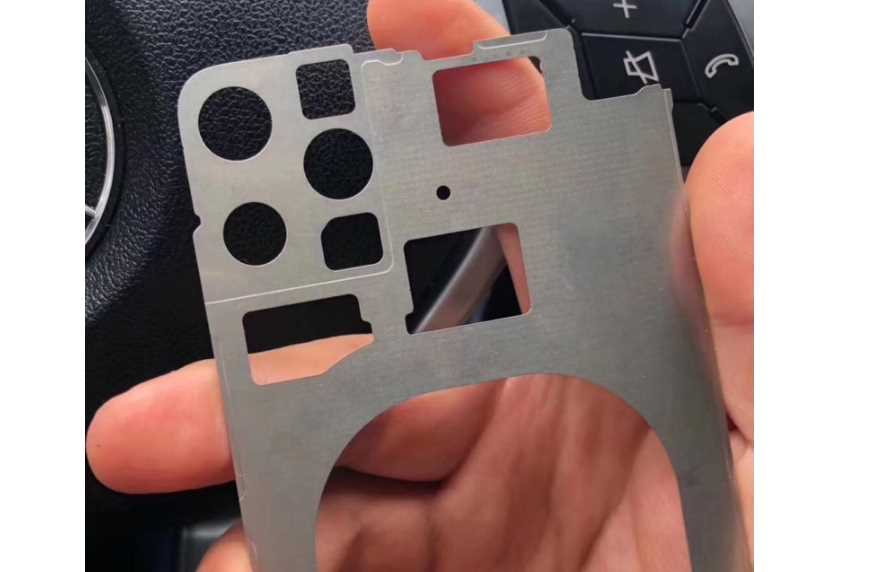 Design
In a report via WCCFTech, new images have leaked showing the phones 'gasket' casing. This, if you are unaware, is a term more associated with motoring, but essentially acts as the 'plate' between the phone itself and the exterior casing.
In the design, we can clearly see that the top left corner (where you would expect the camera to lurk) is certainly more than a little busy. For starters, it does seem to confirm a triple camera layout as previously discussed/rumoured. More so, however, the market seems to be reacting somewhat negatively to what is perceived to be a rather ugly design.
In fairness, while such points are subjective, I do understand what they're getting it. Many are calling this an indication of Apple being reactive (specifically to other phones such as Huawei P30) rather than proactive in their own innovations.
With this being such 'early doors' in terms of the release schedule, however, we'd say to take such 'leaks' with more than a little pinch of salt.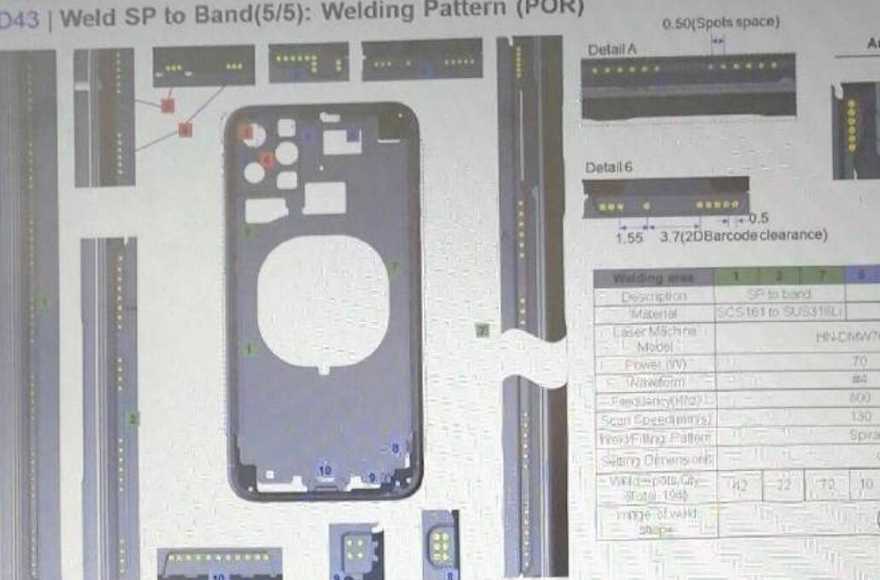 Insider Makes Numerous Leaks! – Update
In a report via T3, a reported employee (possible ex) of Apple has revealed a number of details surrounding the new iPhone release. You are welcome to read these below (presuming you read Cantonese). I will, however, give you a brief rundown.
The phone will drop the 'iPhone' branding on the design. It may simply carry an '11'
4 colours will be available (compared to three from the prior release)
Lightning ports will be retained. This contradicts a prior rumour that Apple would transition to USB-C
64GB, 256GB and 512GB storage capacities will be available
The 'Max' version will carry a high-capacity battery
As these are rumours, it is all to be taken with a pinch of salt. Given that they reportedly come from an insider working in the factory, however, they not only sound right, they probably are.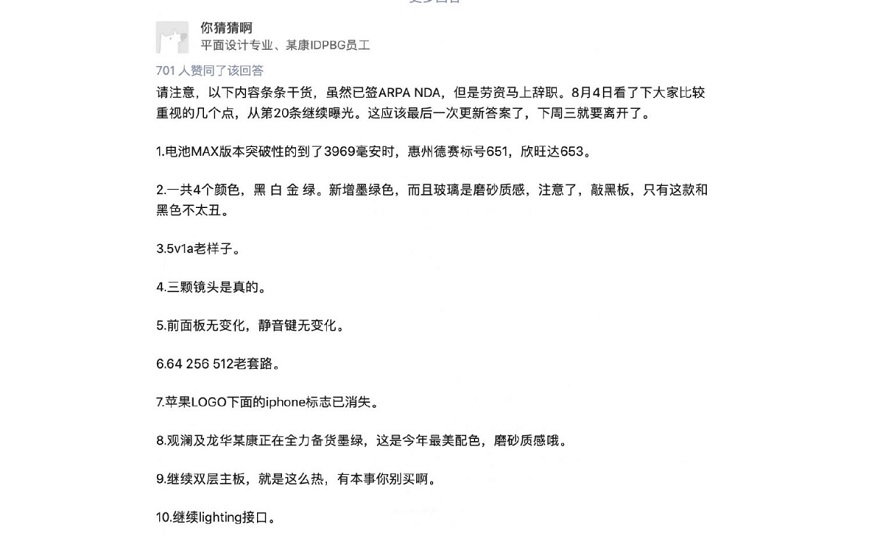 Waterproof Display
Early indications are suggesting that Apple is going to push for some form of waterproofing. This is believed to be specific with the screen rather than overall submersible protection. This should, however, (in theory) allow the screen to operate correctly. Specifically in rainfall which can give you problems on prior models.
While it might have perhaps been more encouraging to hear rumours of tougher screens. Lord knows most of us have cracked a smartphone screen at some stage! It is, however, certainly an interesting point. Not that I plan to take mine in the swimming pool.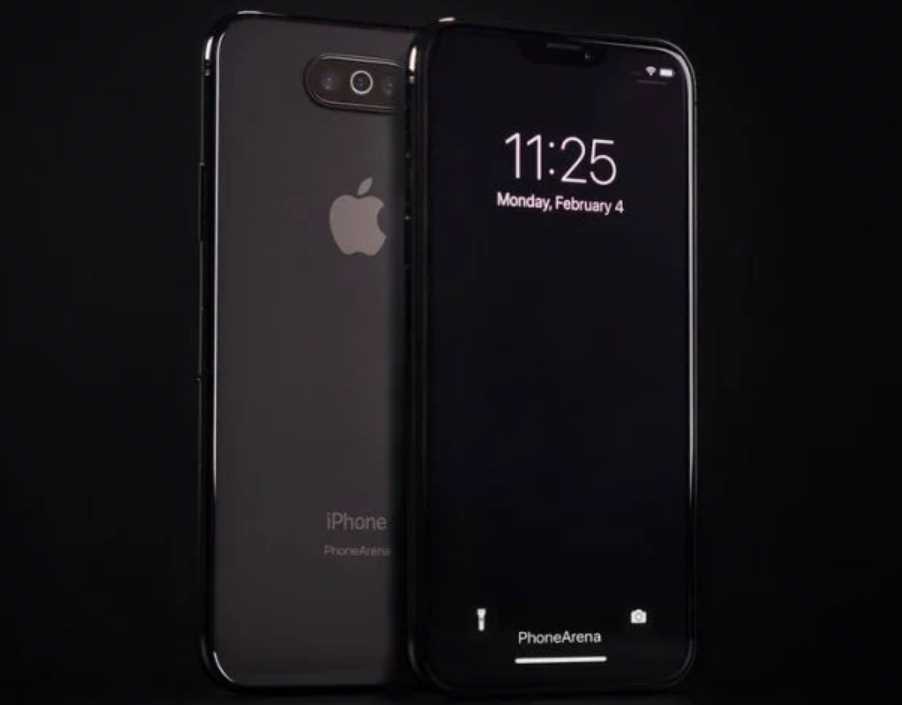 Battery & Charging
In regards to the charging. This phone release will likely (again) feature wireless charging. It is believed, however, that in terms of cable charging, Apple will stubbornly stick with their Lightning-Port design. Those hoping for the far more universal USB-C are likely to be disappointed.
Following an update via CNET, fresh rumours have emerged surrounding the battery to be used on the iPhone 11. It is believed that the iPhone 11 will use a significantly larger battery than that seen within prior iPhone models. As such, longer battery life and, by proxy, screen time can easily be expected.
In addition to this, Apple has also given some very strong indications that they plan to allow the phone to use 'two-way charging' with any compatible device. This effectively means that your Air Buds can be wirelessly charged just by placing them on the phone itself. In addition, you can 'exchange' the charges between phones by also simply placing them on each other.
It's a clever concept and certainly one that would be appealing. Of course, how successful this feature would be would likely depend on how great the 'trade-off' would be. In other words, how much charging your phone for 10% would take off the 'donor' phone.
We do, in addition, have to very strongly highlight that this is entirely rumour and speculation. Albeit, it comes from an industry insider who has been proven right on many occassions in the past.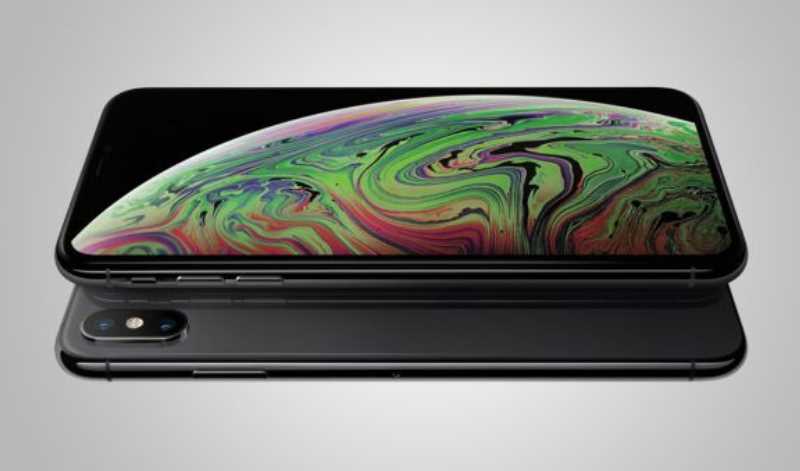 Security
While the iPhone 11 will likely feature the same security protections of the previous generations (thumbprint/pin code etc.) there are more than a few indications to suggest that the phone may look to incorporate some kind of 'facial recognition'.
This is largely based upon a patent application that was made in 2018. One that has yet to be featured in any Apple product.
This would, of course, prove to be a highly effective form of security. Given how the thumb technology works, however, this does seem something to appeal to the tech-crowd rather than a genuinely useful feature.
5G
While some might be surprised that Apple is not going to release their next-generation phone this year, it appears that 5G may be playing more than a little part in the decision.
With the (effective) implementation of the latest wireless network not really expected until 2020, while it is hardly conclusive it is persuasive.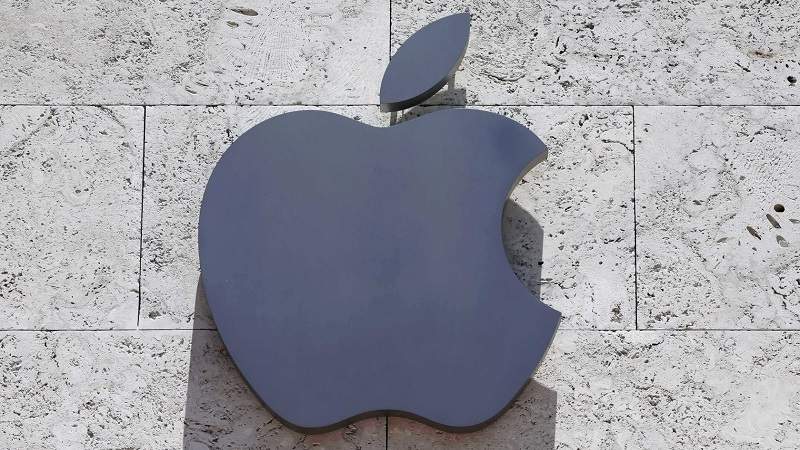 When Is It Out? – UPDATE
There has been, for a very long time now, rumours that Apple was planning to announce the new phones in August 2019. They would then confirm a planned release date for September 10th. While this has still yet to be confirmed (despite writing this in mid-August) fresh rumours seem to back up that this is still the plan. Well, at least taking all the best evidence we have so far.
In a report via ARSTechnica, a leaked screen shot (reportedly from the iPhone 11 concept display) shows the date as Tuesday the 10th. Now, given that the 10th of September 2019 is a Tuesday, it's a pretty strong hint. Admittedly, it may just be a coincidence. It could happen! But still… that seems more than a little unlikely! For us, this is another pretty firm confirmation that September 10th seems the likely release date.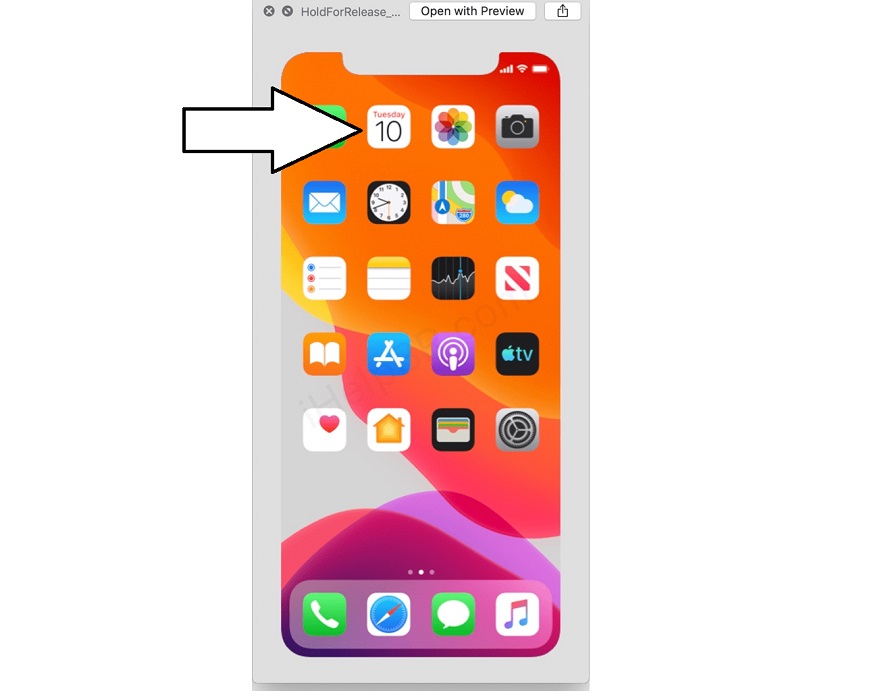 How Much Will It Cost? – UPDATE
Now, prices will be determined largely on the specific sub-model and whatever memory size it has. So, how does it work out? Well, the price structure (in basic terms) is as follows:
Standard iPhone 11 – $699
iPhone 11 Pro – $999/$1,149/$1,349 (64/256/512GB)
iPhone 11 Pro Max – $1,099/$1,249/$1,449
While these are confirmed prices in America, if you are reading this from Europe and are already wide-eyes at those figures, then I'm afraid the prices are only set to get worse.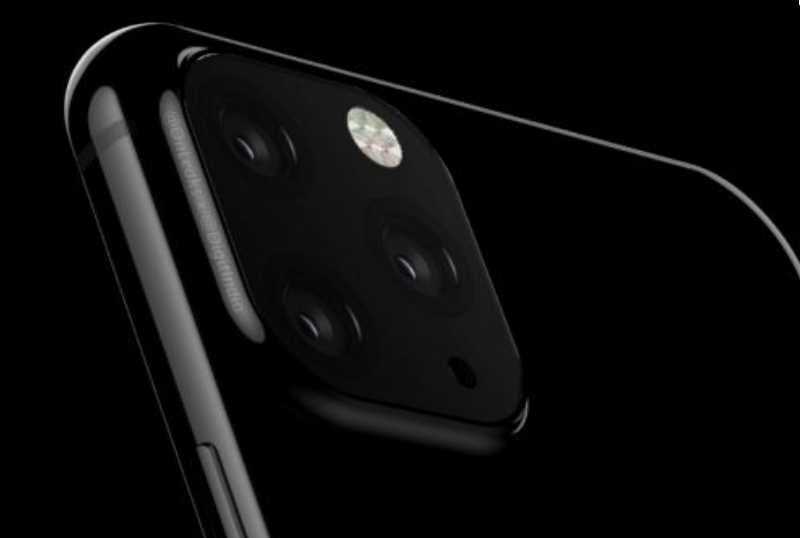 Keeping You Up To Date!
As above, we will be regularly updating this article as more news and rumours come to our attention. While any concrete news is unlikely until later in the year, we will attempt to refrain from updating this with some of the more (putting it as politely as possible) 'speculative' news.
If you are, however, a huge fan of Apple or have an interest in the iPhone 11, make sure to bookmark this page as we will be regularly updating it to bring you the latest news!
Tell Me More!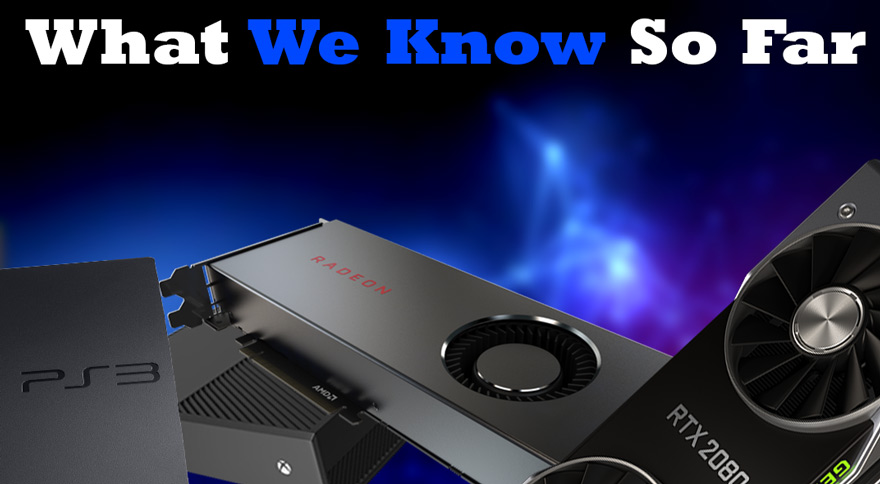 Want to find out what else we know so far? Check out our other features like this here!