Battlefield 2042 Sells Poorly – EA Attempts to Shift Some Blame onto Halo Infinite
---
---
---
Mike Sanders / 12 months ago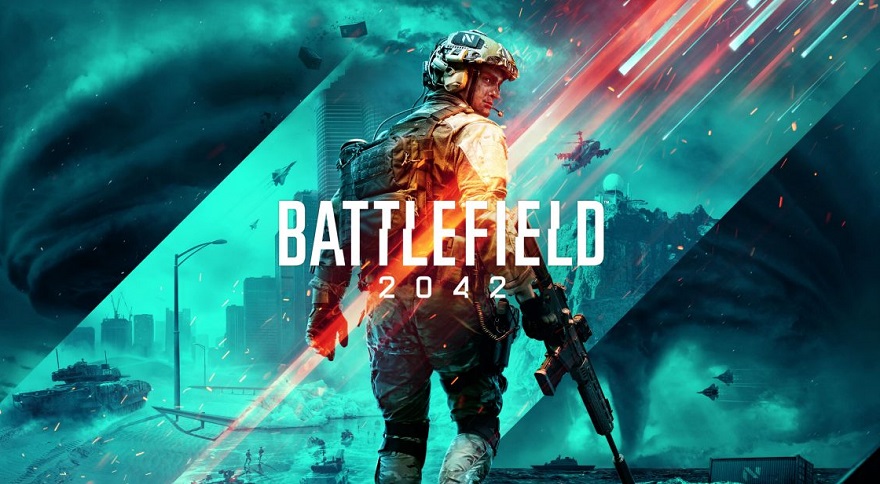 Around a year ago when it was originally revealed, Battlefield 2042 had every possibility of representing a huge return to form for the much-beleagered franchise. I was, albeit somewhat reservedly, hopeful that this could see me return to a franchise I'd practically abandoned since BF1. When it subsequently hit store shelves, however, we found that (in nothing overly surprising) EA had, and I'll choose my words carefully here, shat another half-baked potato onto the market. – Put simply, Battlefield 2042 was and is a bad game. A factor clearly revealed in the fact that its sales have been well below EA's expectations.
What does EA have to say on this subject though? Well, apparently, Battlefield 2042 hasn't just sold poorly because, you know, it's rubbish. No, following a report via Eurogamer, they've decided that Halo Infinite deserves some of the blame too!
Battlefield 2042's Poor Sales Blamed on Halo Infinite
No, I'm not joking. Rather than just simply acknowledging that Battlefield 2042 was released in an unfinished state and remains plagued with bugs and balancing issues, EA has instead decided to shift some of the blame on the fact that Halo Infinite was apparently released so close to it. -In a nutshell, what EA has said is that since Halo Infinite looked and played so well, and Battlefield 2042 did not, this created an unfavourable comparison that ultimately led people to not buy their game.
Now, in fairness, EA does acknowledge that Battlefield 2042 "failed to meet the expectations of our players, and also clearly missed [their] own expectations", blaming Halo Infinite just because it's a better game in practically every regard though? This is almost as bad as when EA attempted to describe loot boxes as 'ethical surprise mechanics'.
What Do We Think?
Given that Halo Infinite was released on December 8th, and Battlefield 2042 was released on November 12th, the fact that EA is attempting to make the 'comparison' argument as some kind of reason for its poor sales is nothing short of total nonsense. Putting far more legitimate and, in my opinion, more direct competition from Call of Duty Vanguard to one side, Battlefield 2042 had 3 weeks to stand on its own legs, and due to its poor condition, and the quick nature in which the news spread among the gaming community, it flopped.
While EA has pledged to continue to work to improve the game, I suspect that at this point the damage is already done. A factor possibly shared by EA in the fact that, just a few weeks ago, it was apparently discussed at their HQ (with some seriousness) of already switching it to a 'free to play' format.
With a recent petition calling for Battlefield 2042 refunds having hit nearly 210,000 signatures, there's no other way to look at it, this game is a disaster, and EA have no one but themselves to blame!
What do you think? – Let us know in the comments!