DeepCool CL500 High-Airflow Mid-Tower PC Case Review
---
---
---
Peter Donnell / 2 years ago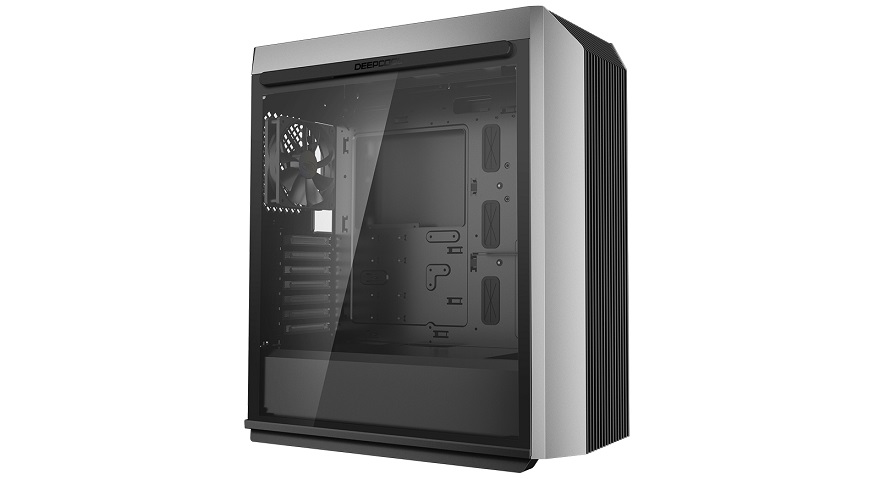 DeepCool has been one of the best new brands in recent years, as they've expanded their brand out from China to western markets, giving us some very impressive PC cases, coolers, power supplies and more. It's been a nearly a year since I reviewed their last case, the Macube 550. However, today I have their new CL500 in the office. Designed with high-airflow in mind, it features impressive ventilation and support for a good range of fans and radiators to improve your cooling performance.
DeepCool CL500
DeepCool has kept things focused here, but have still given the CL500 a competitive feature set. You get the high-airflow from the large mesh front panel, which is great. However, you get filtered ventilation and mounts in the top panel also. There's USB C on the front panel, room for large radiators, tempered glass on the side, and more. There's nothing particularly new or innovative here, but there doesn't need to be.
Features
Large mesh front panel
Magnetic side panels, one with tempered glass
Front I/O USB Type-C
Support 120/240/280/360mm AIO radiator
Support up to six 120mm fans
Built-in fan hub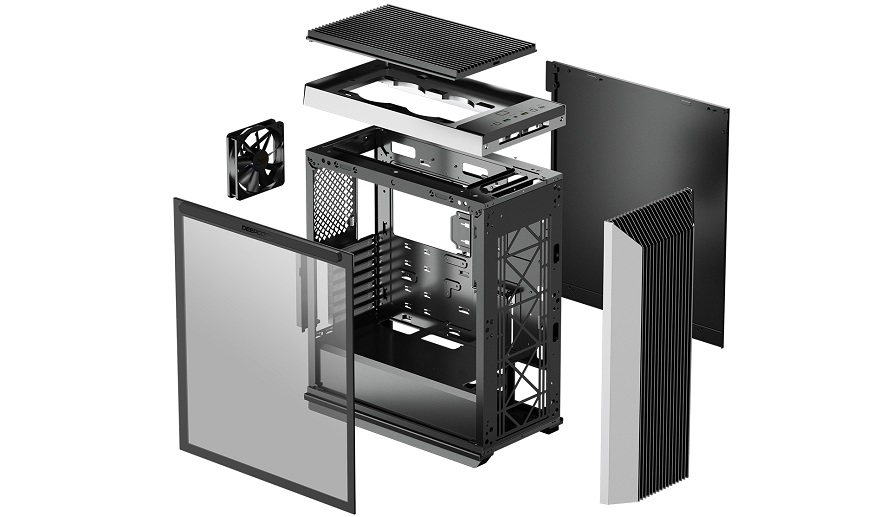 Specifications
———————–
Exterior
The DeepCool CL500 is a very simple and bold looking PC case, and I absolutely love that. It's got some really cool line and angles going on, but it's still quite understated and stylish. Down the left side, you'll find a large tinted tempered glass window, so you'll be able to show off your build, or even flex some RGB if that's your thing.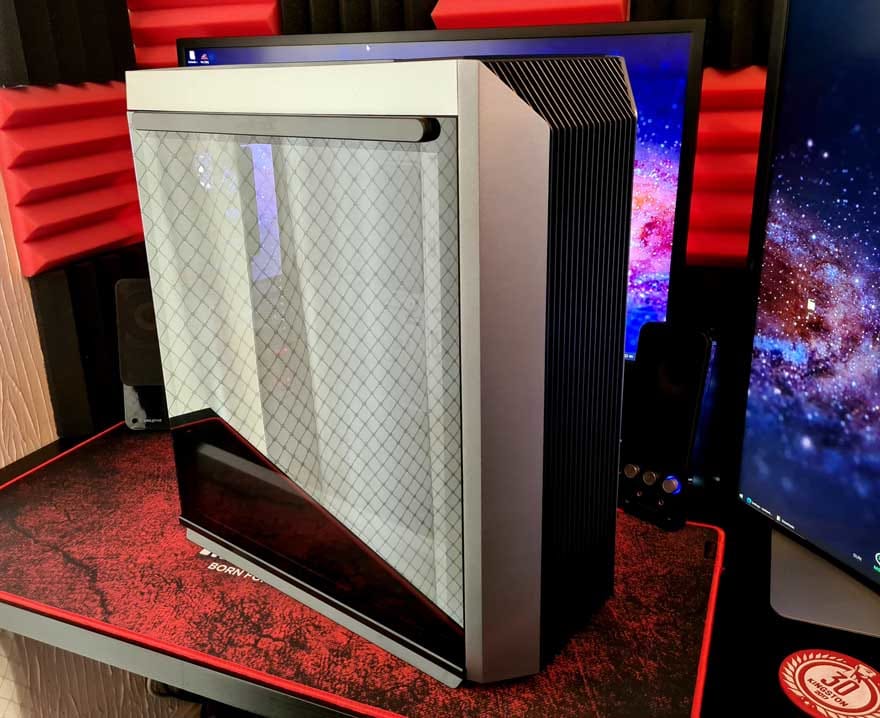 The side panel is magnetically mounted at the top, with a full-width pull handle to open it up.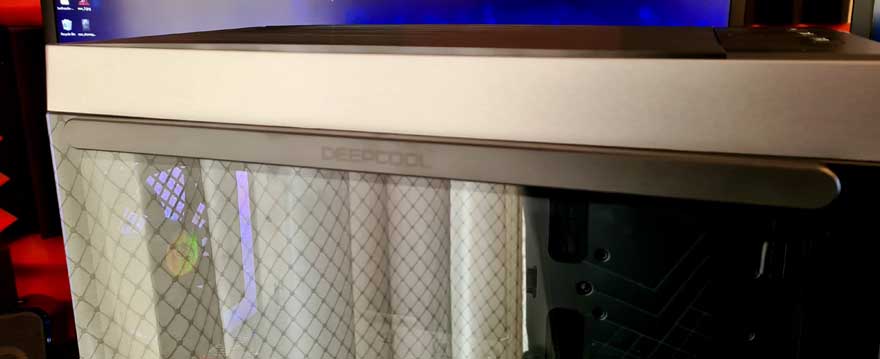 Down the right side, it's just a flush fitting black metal panel. However, it looks really slick with that bold two-tone finish from the chassis frame, this panel and the front panel.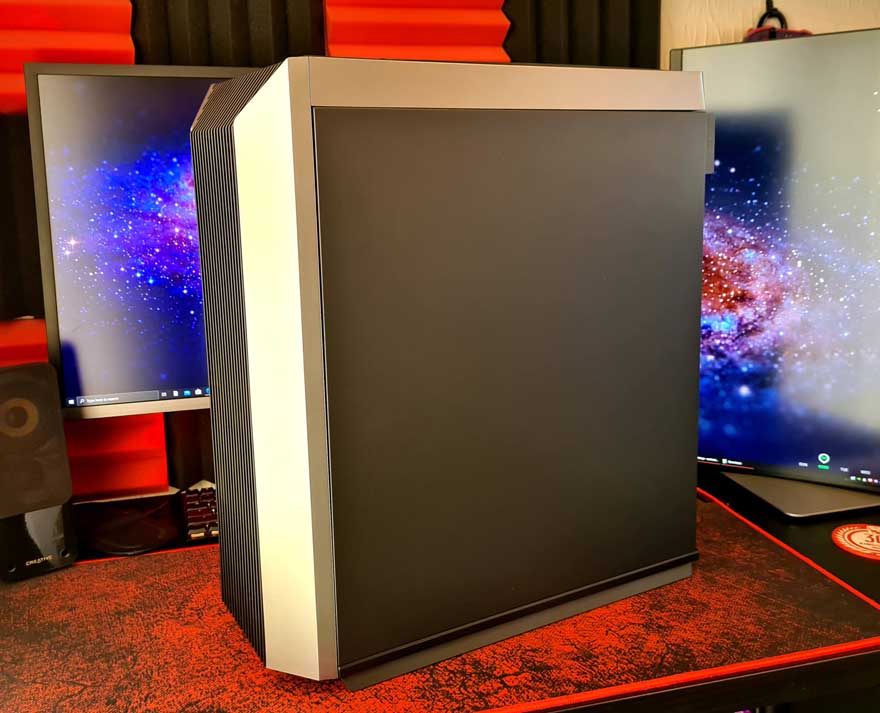 They've kept a firm focus on big airflow with this front panel, and you can clearly see through the ventilation here. Of course, airflow is great, but they've also given it a large dust filter to keep your system in optimal condition.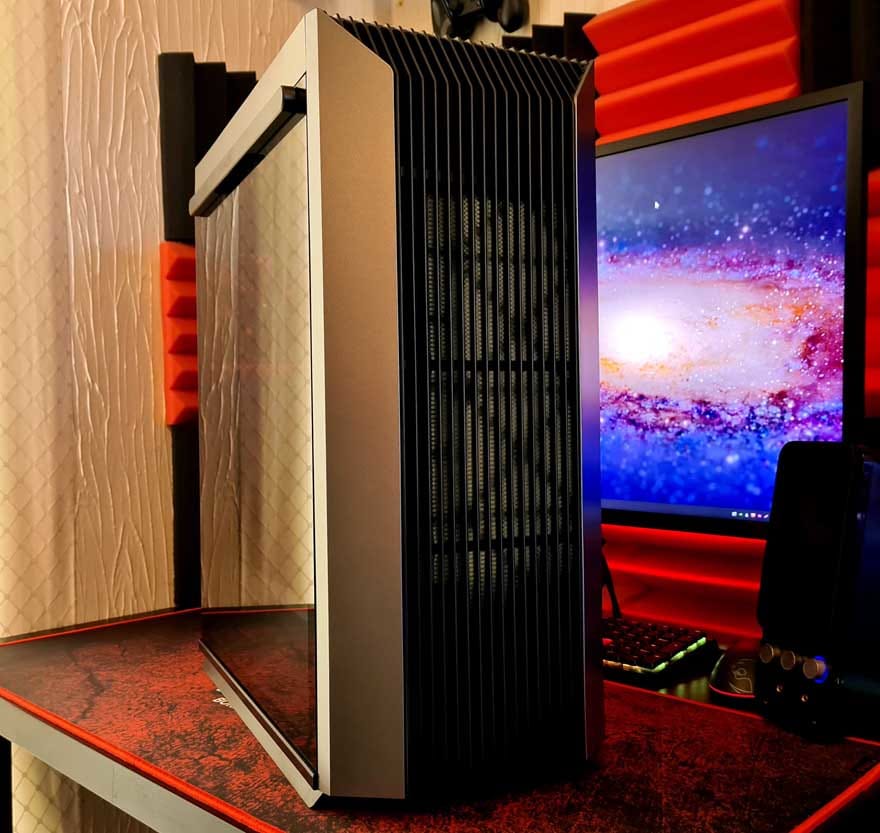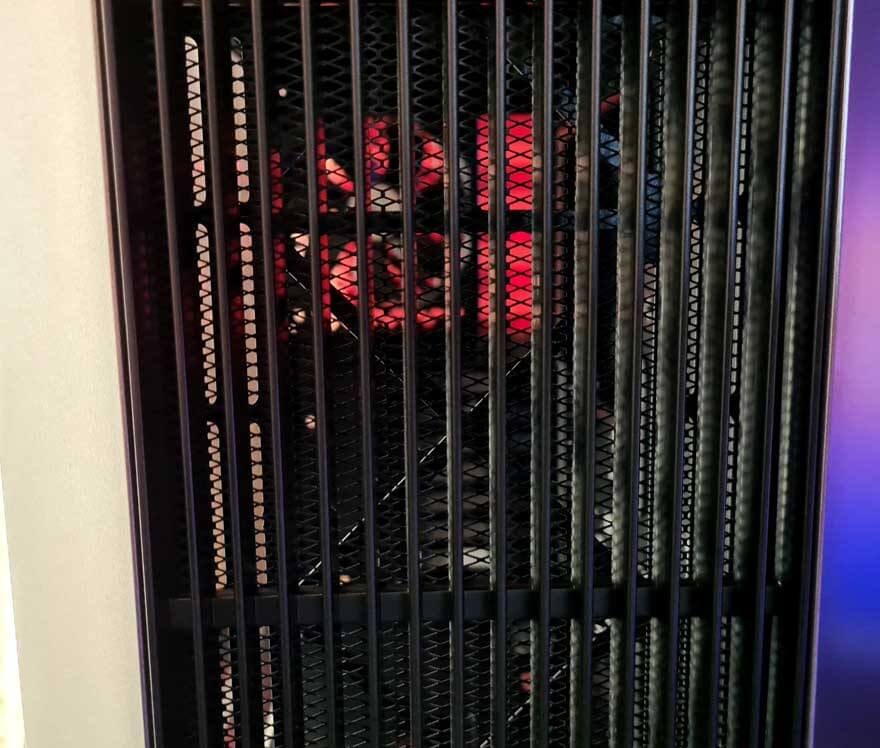 At the top of the front panel, you can see how the silver parts of the case fold over the ventilation and it all looks superb the way they've designed it.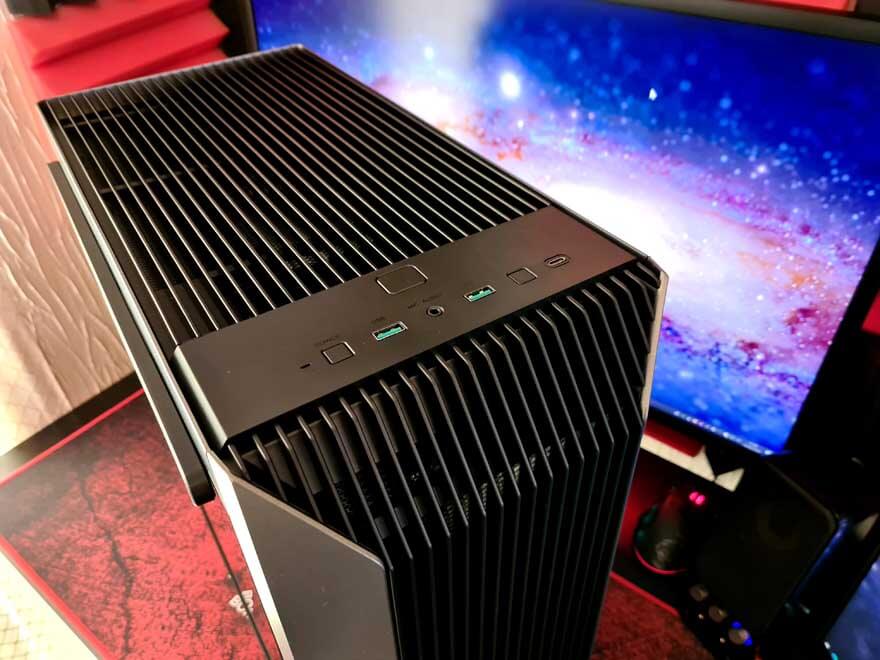 Beyond that, you'll find the main I/O panel, which features a few USB 3 ports, and the usual power controls. However, you also get a front panel USB Type-C, which is always a welcome addition.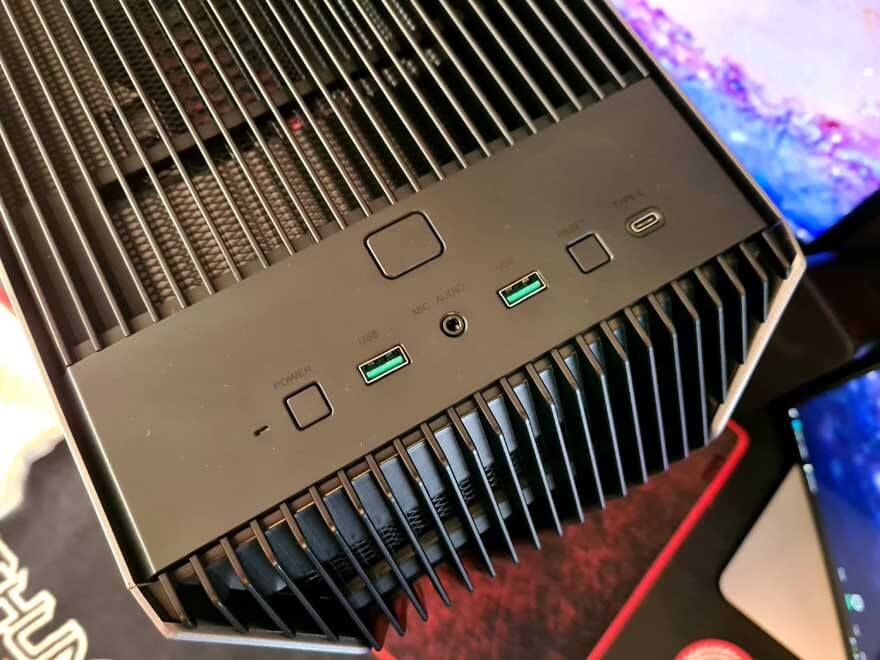 The top panel features a very similar design to the front, with that very high airflow design thanks to the wide rails design. Of course, there's another dust/debris filter in here too.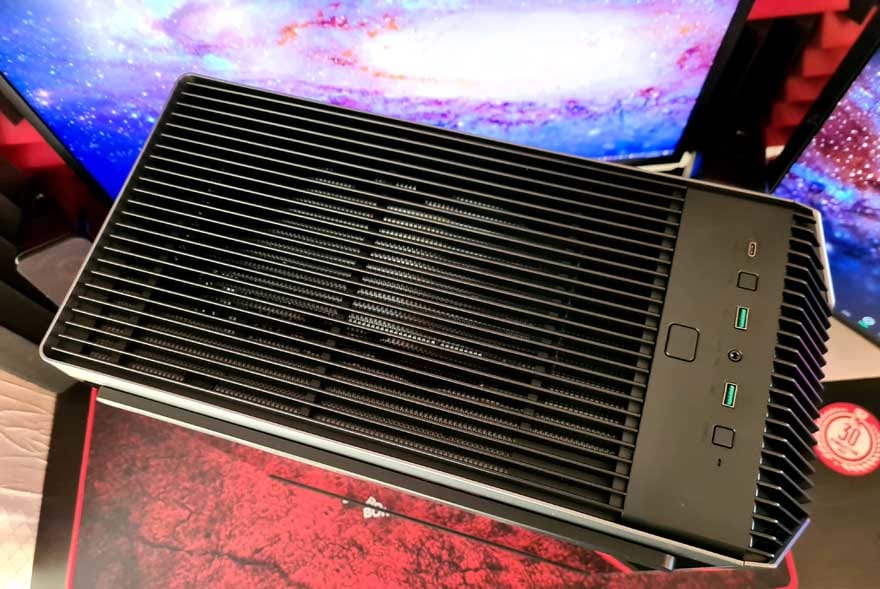 Around the back, it's business as usual for an ATX case, with a fan mount at the top, seven expansion slots, and the ATX PSU mount. However, it's nice to see that all of the expansion slots come fitted with reusable metal covers too.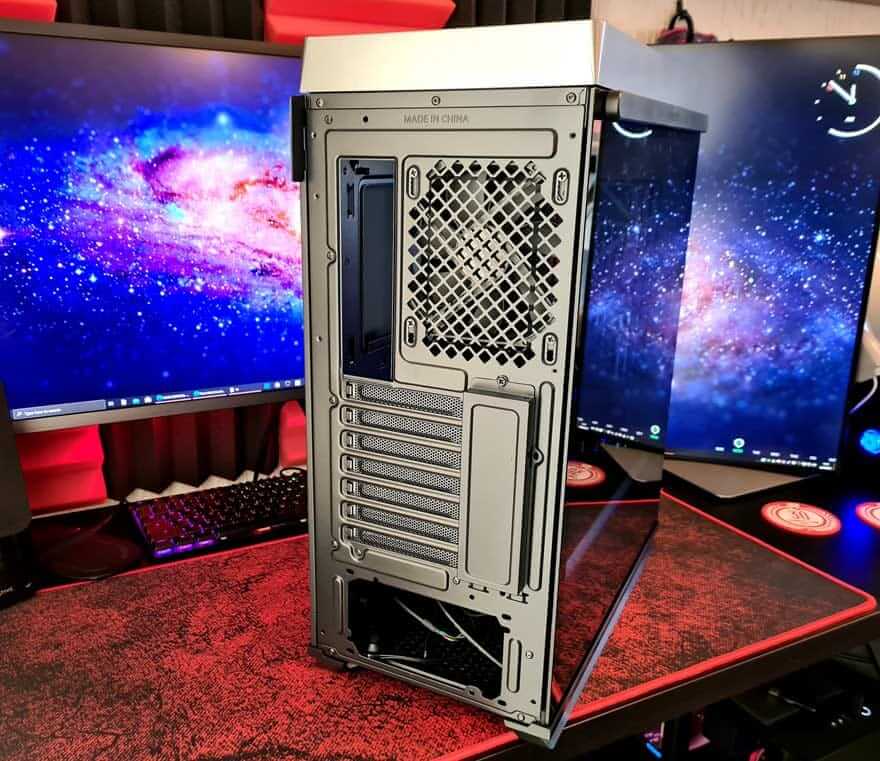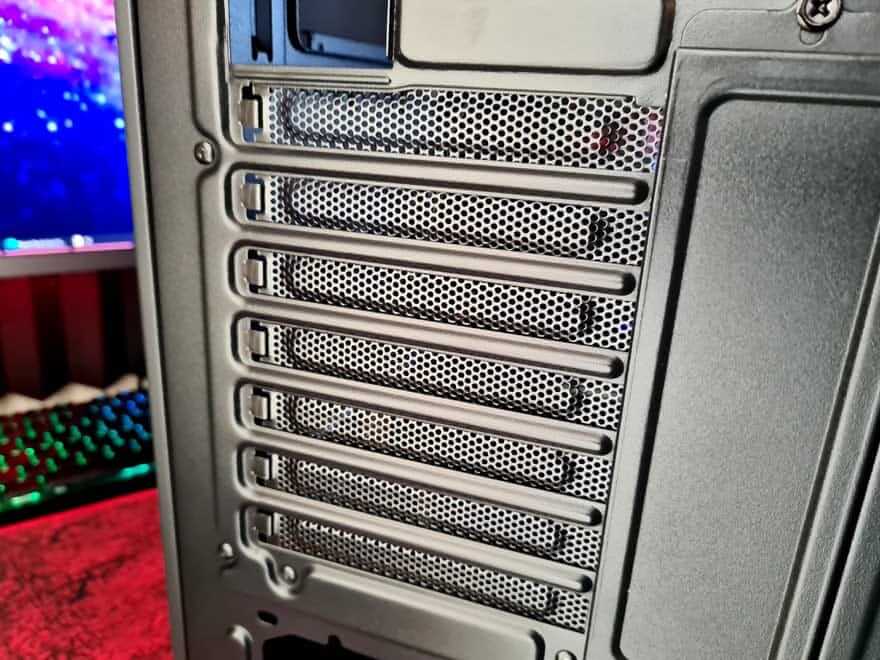 ———————–
Interior
The DeepCool CL500 has been very well designed inside and out, and the interior looks very clean and tidy overall. There's a good size cut-out behind the motherboard, allowing for easy CPU cooler mounting. Plus, there's a few simple cut-outs along the top of the motherboard and some smaller ones near the front. However, the main ones that will be visible, such as those to the right of the motherboard and the PSU shroud feature rubber grommets.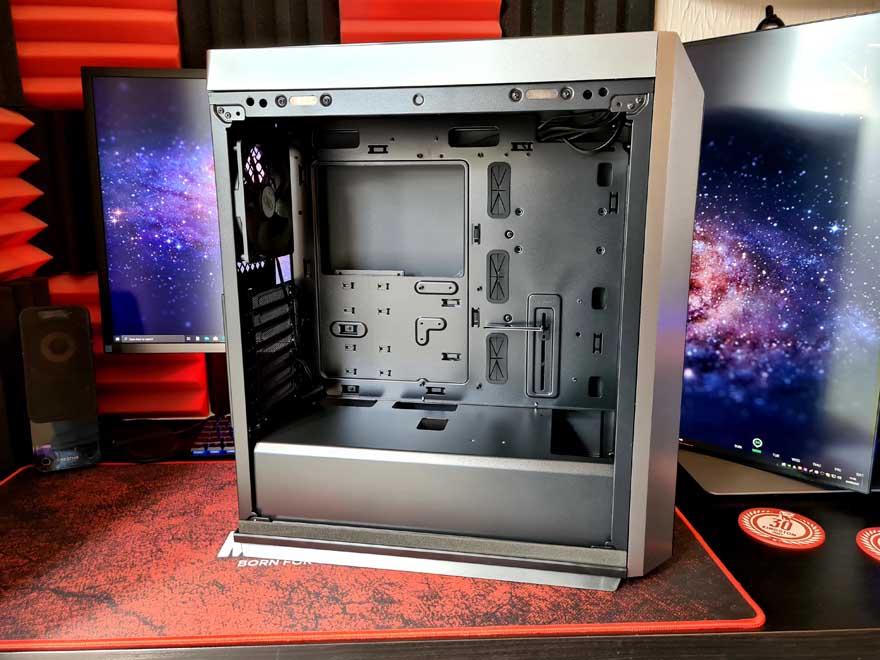 The PSU shroud spans the full length of the case, so it'll hide all that cable gore and some storage hardware. However, there's a good size cut-away at the front, so you can use the full height of the case for fans/radiators in the front panel.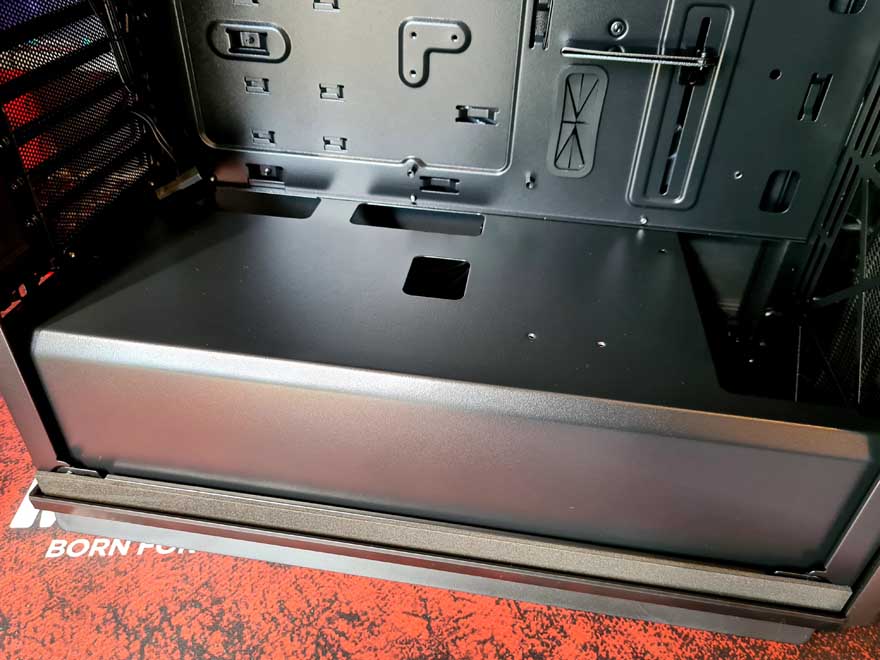 In the back, you'll find the only pre-installed fan that comes with the CL500. It's a 120mm model just as a basic exhaust fan, which is fair enough.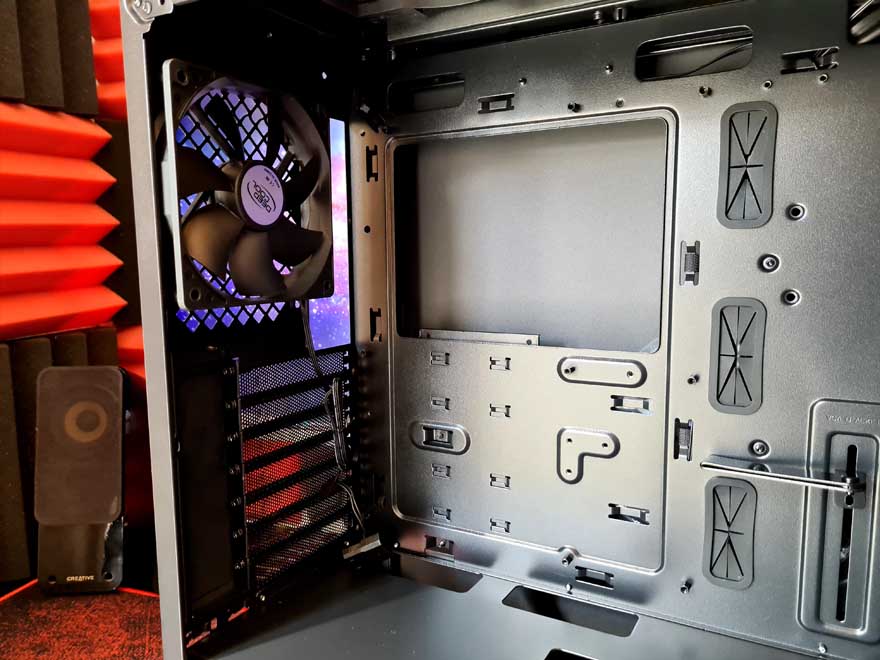 However, in the front, you'll have to bring your own cooling. You have the option to fit 3 x 120mm or 2 x 240mm. Of course, that also means options for up to 360mm and 280mm radiators.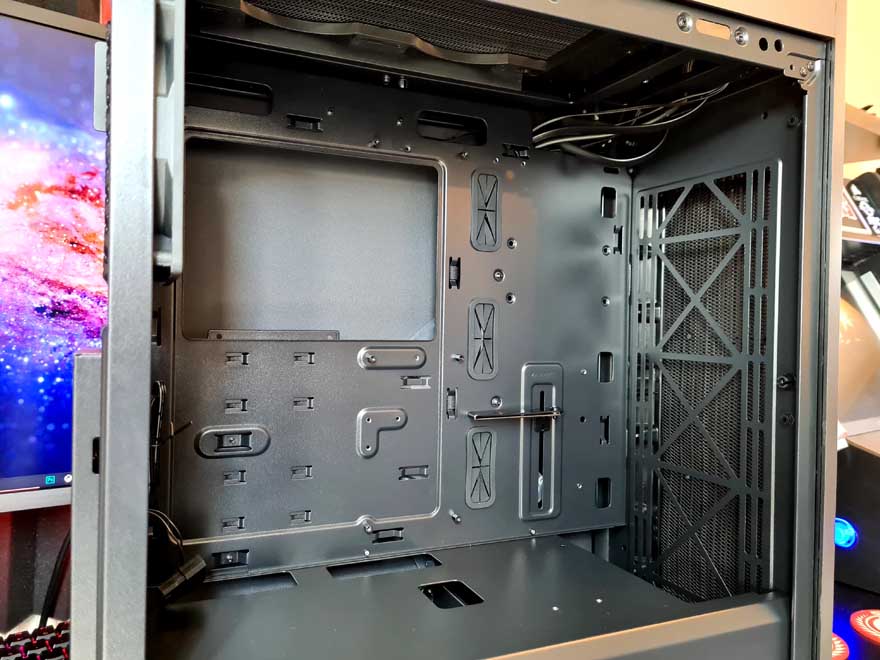 In the top, you have the option to mount 2 x 120mm fans or up to a 240mm radiator. You will have to be careful with your fan choices though, as they're going to be very exposed and you'll be able to hear them, so invest in low noise models if you can.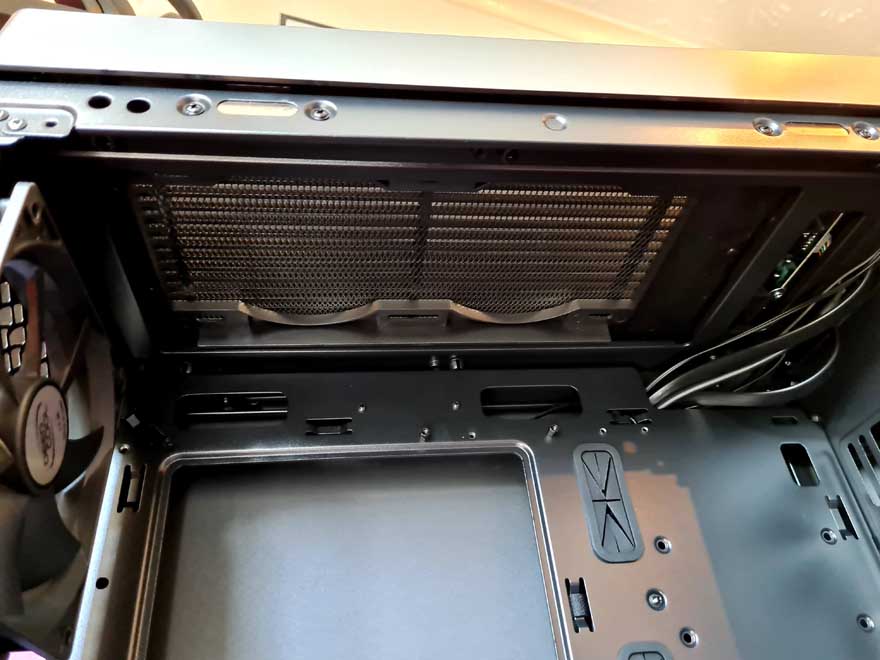 Behind the motherboard, there's a really good amount of space for cable routing, which should really make the build process a lot easier. Towards the front, you can clearly see this vertical mounting hole, allowing you to adjust the height of the GPU brace.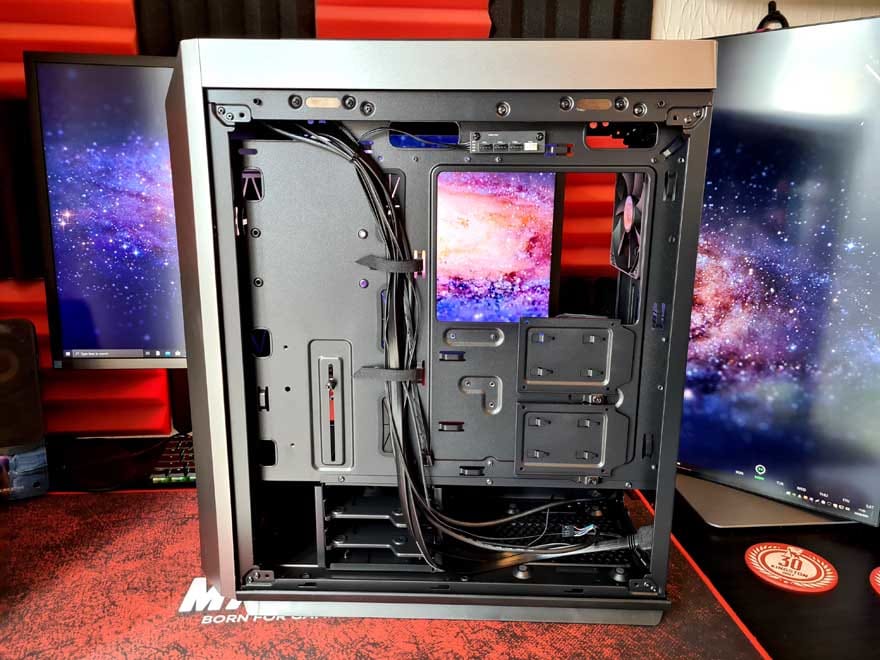 There are a range of straps and more tie-down loops to deal with cable routing.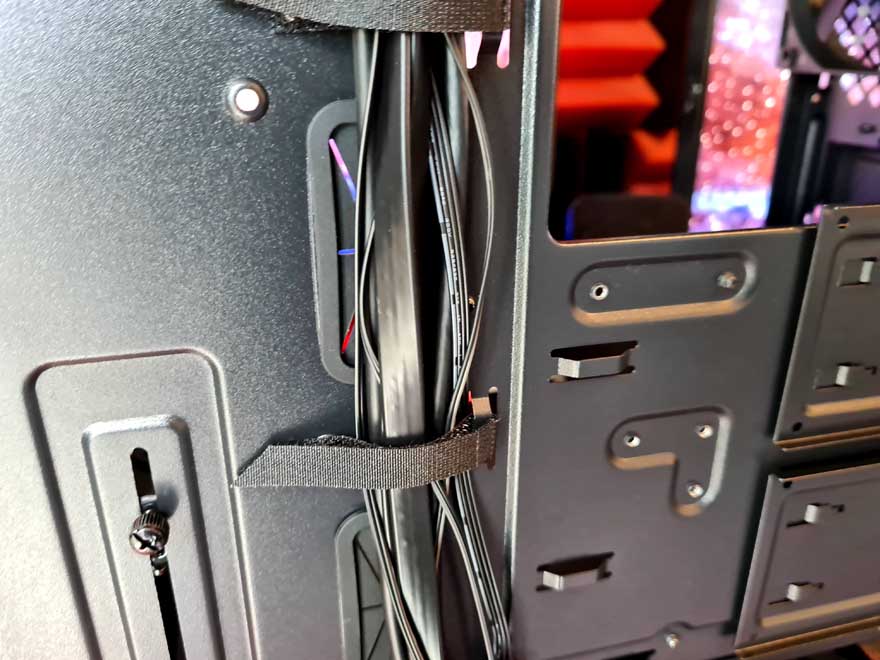 Need extra storage? There are two SSD trays right behind the motherboard.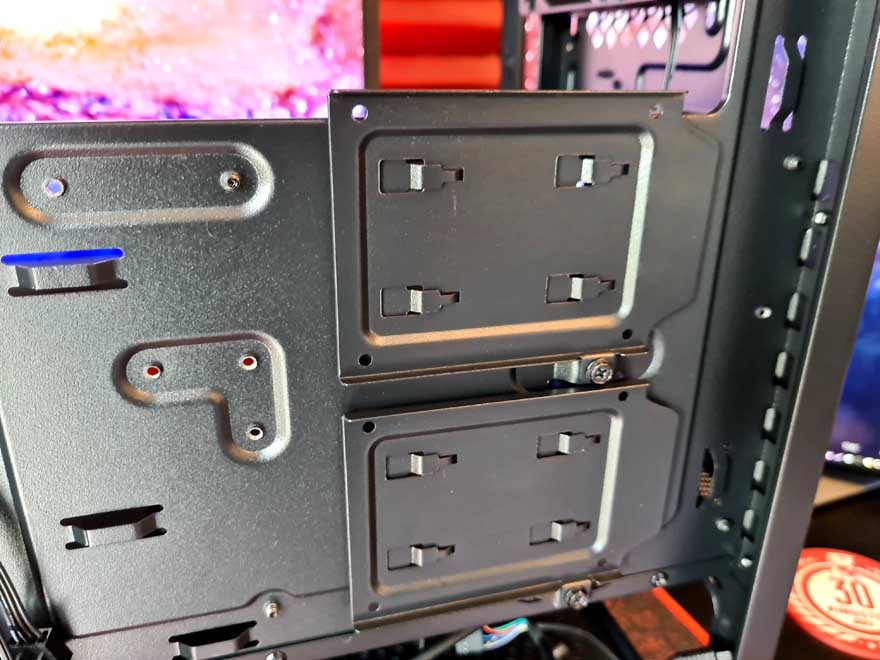 Plus, you get two HDD trays below the PSU shroud too. These two are removable though, should you want more cable routing and PSU space.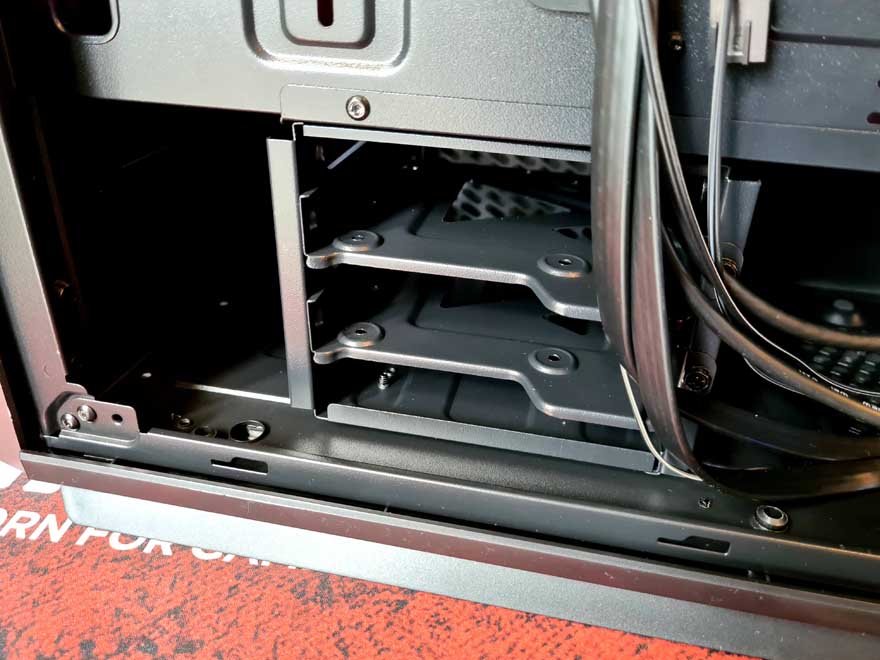 Despite not having more than one pre-installed fan, you do still get this awesome fan hub too. This can be a huge benefit to having cleaner cable routing too.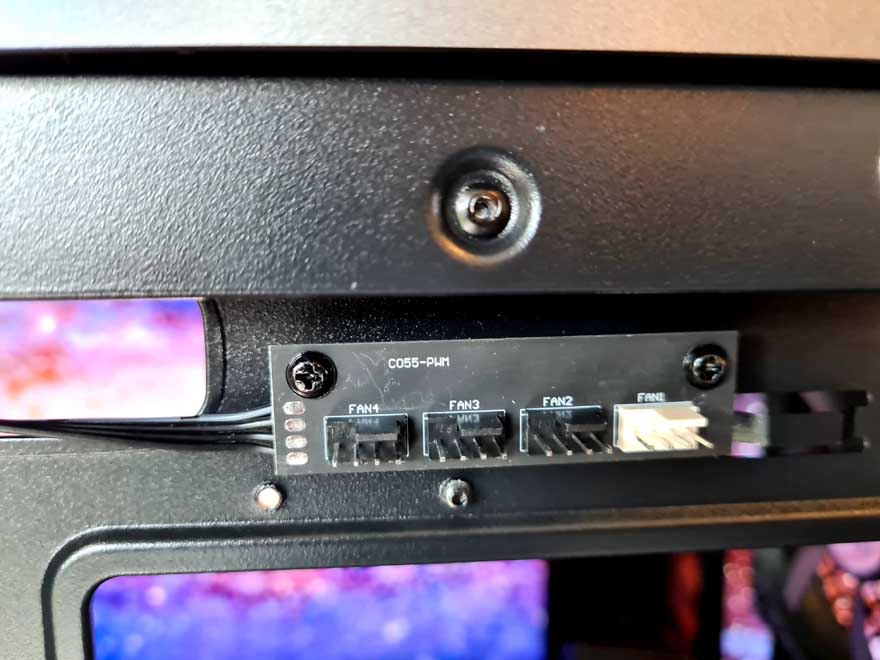 ———————–
Complete System
The DeepCool CL500 is a lovely case to work with, and there really is a lot of space to play around with on the interior. It's designed for ATX motherboards, however, because there are no awkward shapes and lumps in there, I was able to fit an E-ATX motherboard with ease. It did cover the main cable routing grommets, but there are vertical pass-throughs above and below the motherboard that accommodated everything with ease.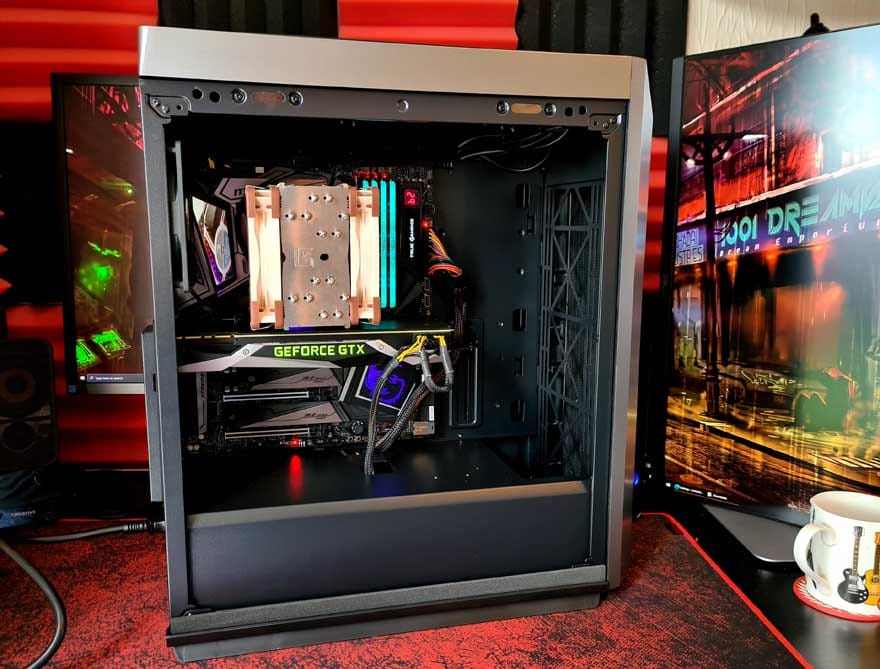 There's a handy vertical GPU power cable in the shroud, allowing a shorter cable run for the graphics card. Of course, you have room for a multi-GPU configuration if you desire, and there's enough width that you could likely fit those chunky new 3000 series cards.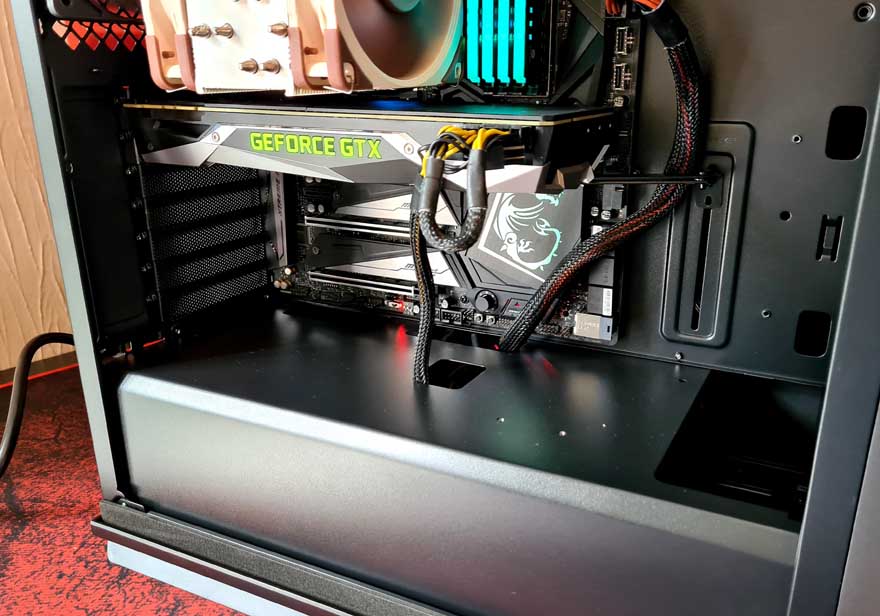 There's a handy GPU support bracket here to help with GPU droop. It could do with being a tiny bit longer so I can lift the front corner of the card, not the rear, but honestly, it still gets the job done.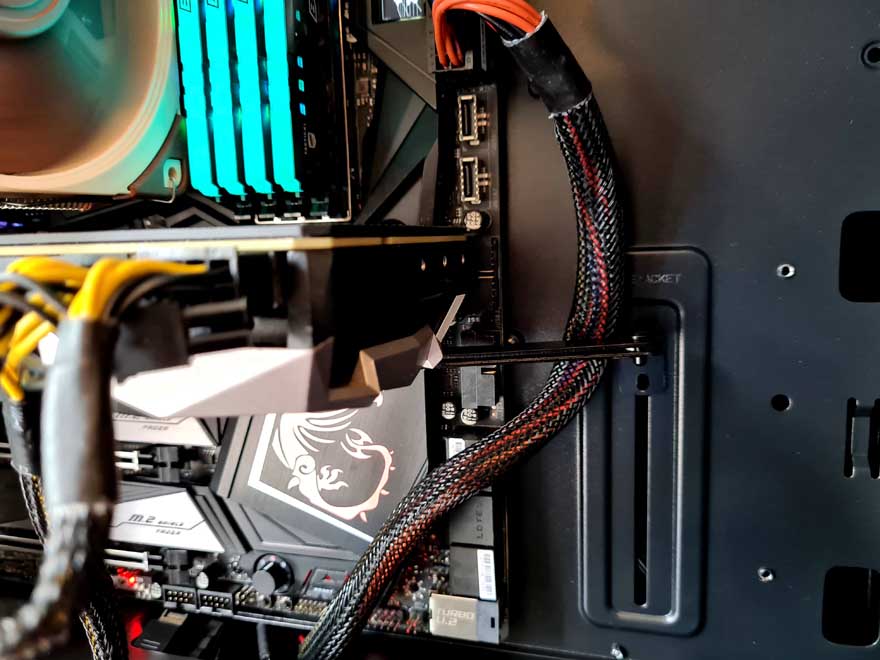 CPU cooler clearance is excellent, and the best and brightest in the Noctua range fit with ease. There's still room to spare to and I suspect even a D15S would fit in here. You also have that rear 120mm fan pulling heat out of the system.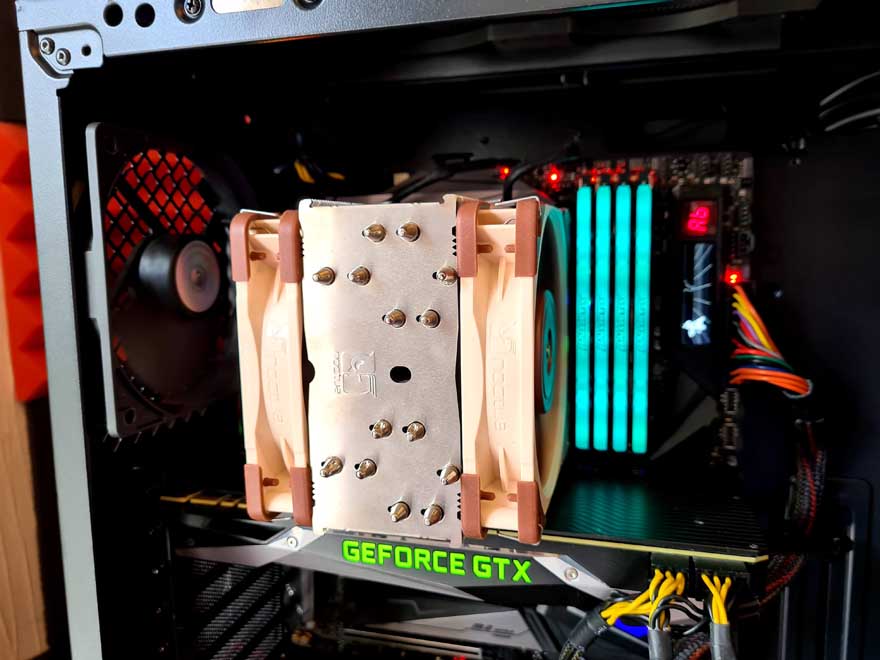 There's still good access to the CPU power cables too, I struggle to access them in many cases, but not today!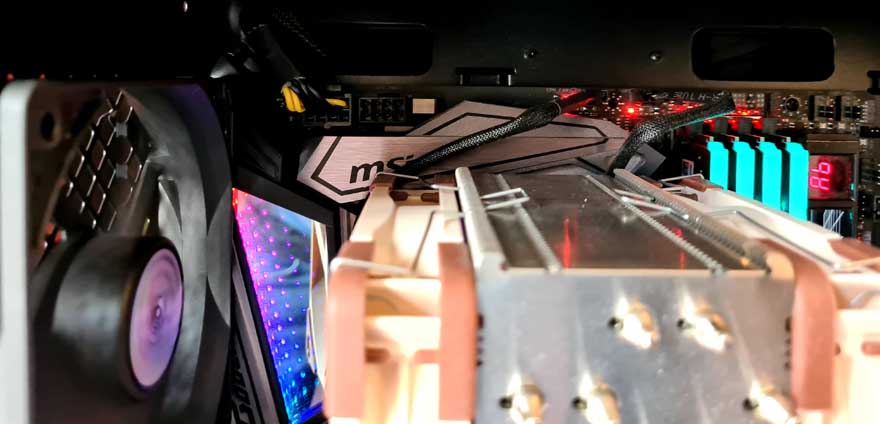 Plus, you still get good clearance overall from the top of the case, where you could fit slim radiators easily enough.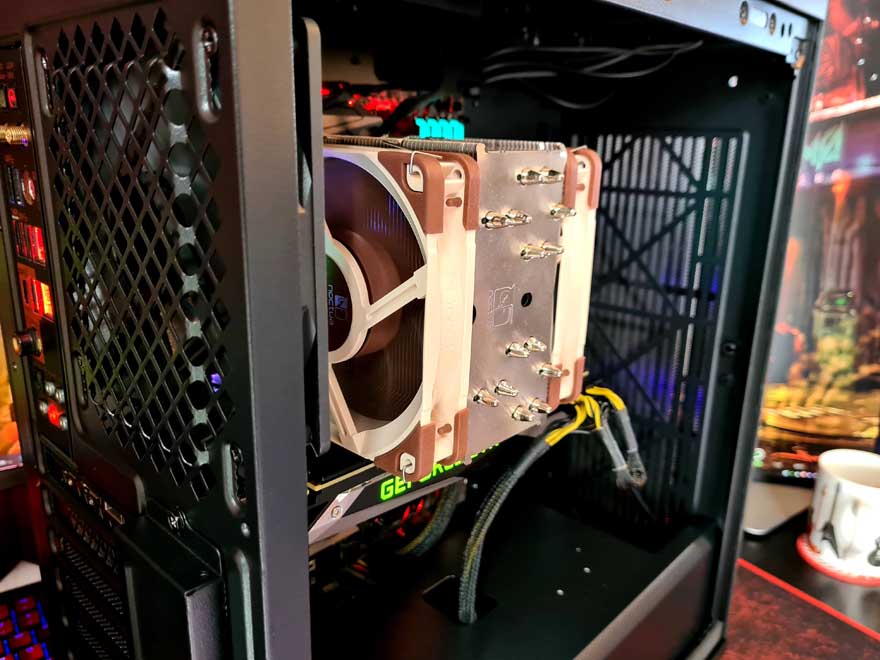 The passive airflow in this case is awesome, even with no fans, there's a good pull through from the hardware fans. Of course, if you really want to, you could put some high airflow fans, but don't expect to reach a positive pressure with such high airflow.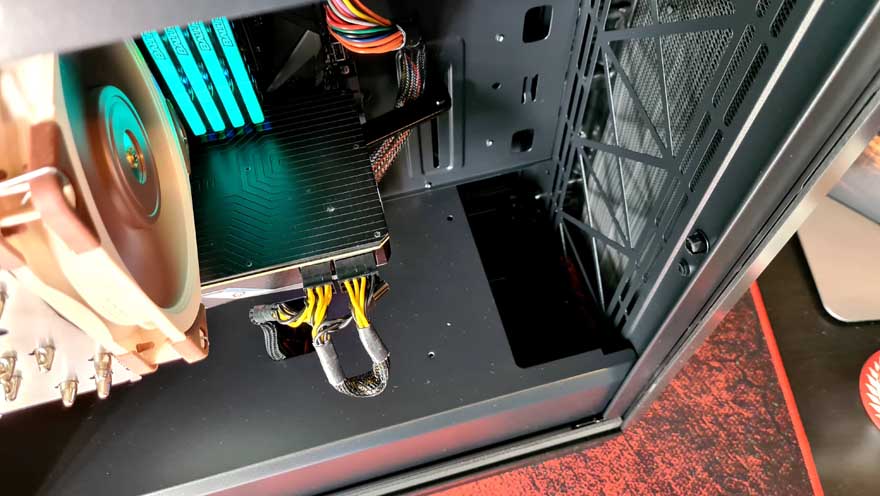 Overall, it's a gorgeous looking case for those who want a clean and simple case to work with. You get a huge amount of airflow but remember it'll come at the cost of noise suppression, so pick components carefully.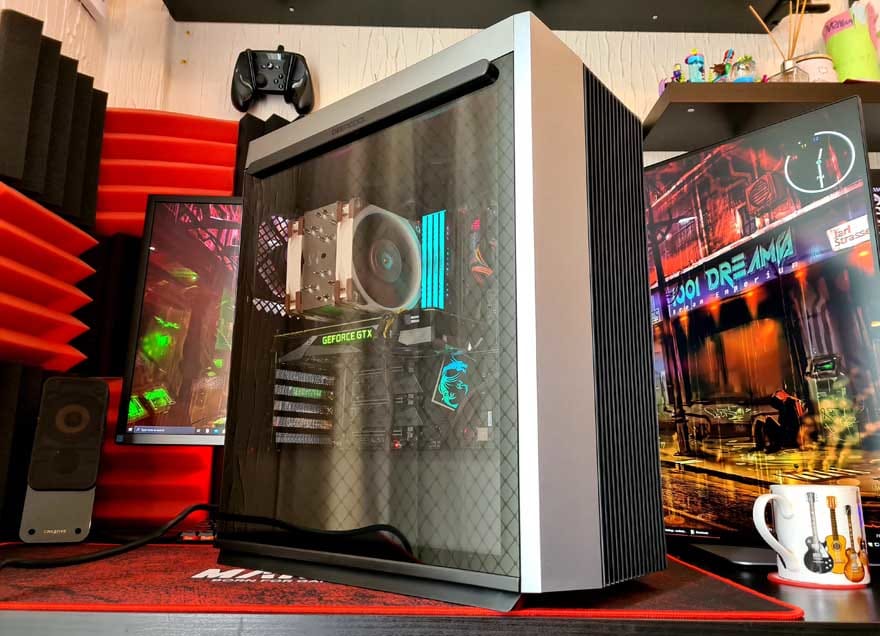 ———————–
How Much Does it Cost?
The DeepCool CL500 is around £80 from most major retailers. However, there's a good deal on the same case with a pack of 3 x CF120 RGB fans, that's only £99.98 down from £129.98. Not particularly cheap, but the build quality and engineering do justify the cost. You pay more and you get a quality product.
Overview
DeepCool is one of the biggest names in the business, and while they may not be as big in the west as the likes of Corsair, they're the biggest name in China; not exactly a small market! The quality shows though, as the CL500 is really well made and super stylish at the same time. It can easily hold its own against anything from rival brands.
Build Quality
Tempered glass, thick steel, magnetic and tool-free locking side panels, they all give it a lovely premium quality feel. The relentless focus on airflow means that cooling performance is going to be excellent. However, keep in mind you don't get fans in the front as standard, it's left open so you can put you AIO cooler there, or your own fans. If anything, that does make their bundle deal with the RGB fans a little more appealing too.
Performance
I like that they've included great cable routing options. The PSU shroud is a huge help in that respect, offering up a lot of extra cable storage space. However, there's ample room behind the motherboard to just cram huge bundles of messy cables if that's your desire. Having the storage bays all hidden out of sight just frees up so much room for bigger expansion cards, thicker radiators, and more airflow overall.
Should I Buy One?
The airflow is obviously excellent, even without more pre-installed fans, you can feel the GPU and CPU cooler pulling air through the front panel. You could add a few fans and run them at low RPM and get huge cooling benefits here. It's got dust filters, clean cable routing, a GPU brace, tempered glass and more. It certainly ticks all the right boxes. However, the absolute best part is how it looks, it's one seriously cool look case!