DeepCool DQ850-M-V2L Power Supply Review
---
---
---
Mike Sanders / 3 years ago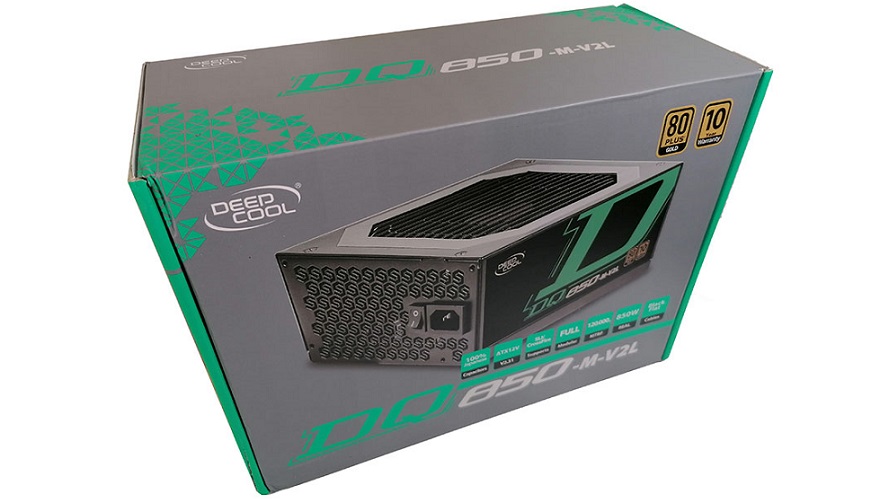 Packaging
The external packaging carries the silver and green highlights which has recently become something of a signature for DeepCool products. Starting with the front of the packaging, you get a nice clear view of the power supply with all of the key features clearly itemised. It's an exceptionally good use of the space available telling you everything you could want to know at a nice clear glance!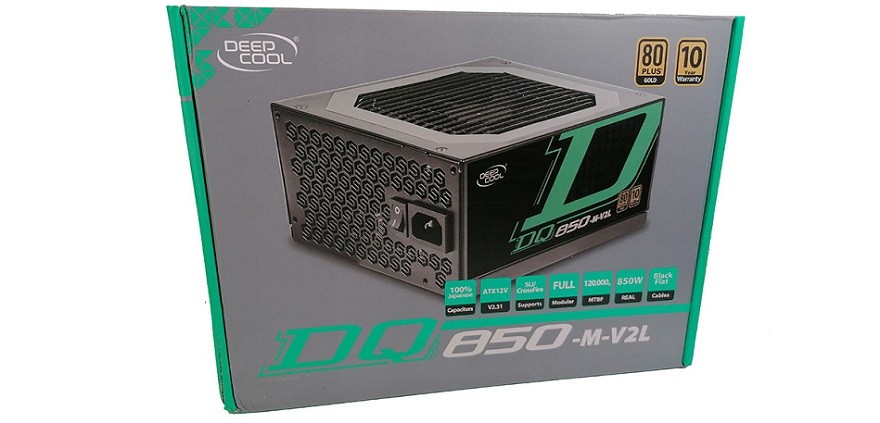 The rear of the packaging gets more into the technical aspects of this power supplies specifications. While the written information is somewhat cramped (due to the heavy localization) you are provided with charts indicating the efficiency performance as well as showing you an internal image of the PSUs PCB. The latter aspect is very unusual and, as such, one can only presume that DeepCool is very proud of this power supplies design.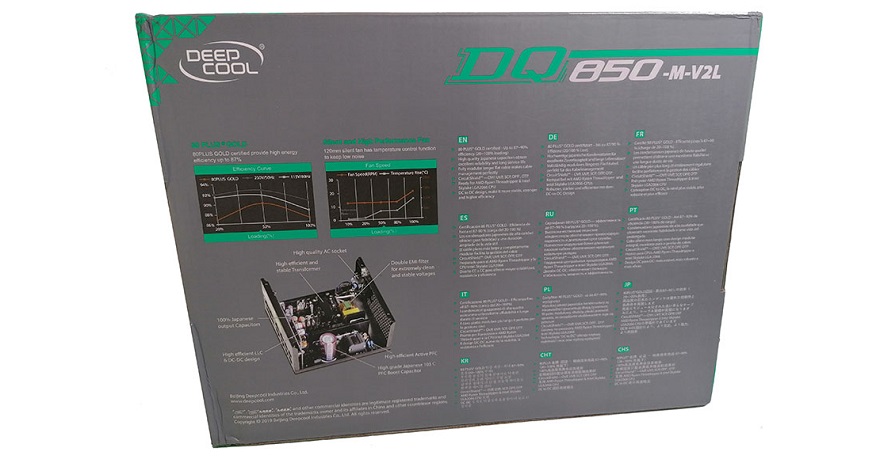 Accessories
As this is a power supply, you're clearly not expecting to open it up to find absolutely masses of parts. The good news is, however, that while DeepCool has provided you with everything you could possibly want, you also get more than a few helpful additions.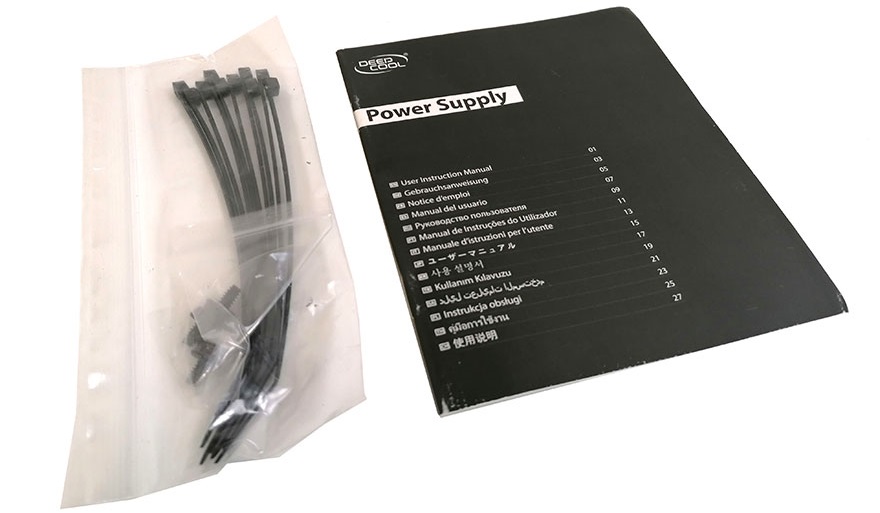 Beyond the basic factors such as the screws to attach it to your PC chassis, you're also provided with a good number of zip-ties (or 'tweazers' if you prefer) to allow you to keep your cables nice and tidy.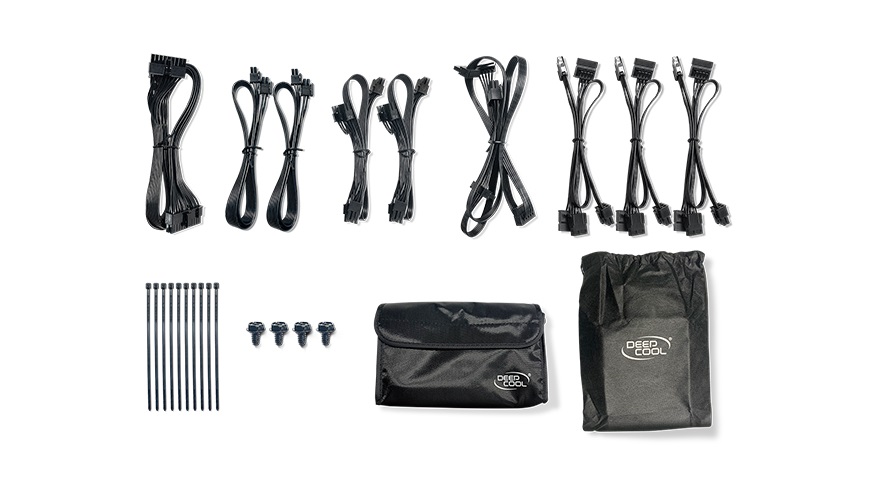 Topping all that off is the fact that both the cables and the power supply itself are kept within separate, high-quality, branded, canvas bags. This is a really nice addition (particular the branding which is uncommon on an aesthetic level) as it ensures that whether in use or boxed up for another day, you can keep things well organized and free from any potential scuffs or scratches!