Deepcool MACUBE110 PC Case Review
---
---
---
Peter Donnell / 11 months ago
Exterior
The MACUBE110 looks awfully familiar, and well… it should! It's actually based on the mid-tower ATX model, the MACUBE550. However, while the left side panel window shares a similar design, there are plenty of signification changes beyond making it a bit smaller.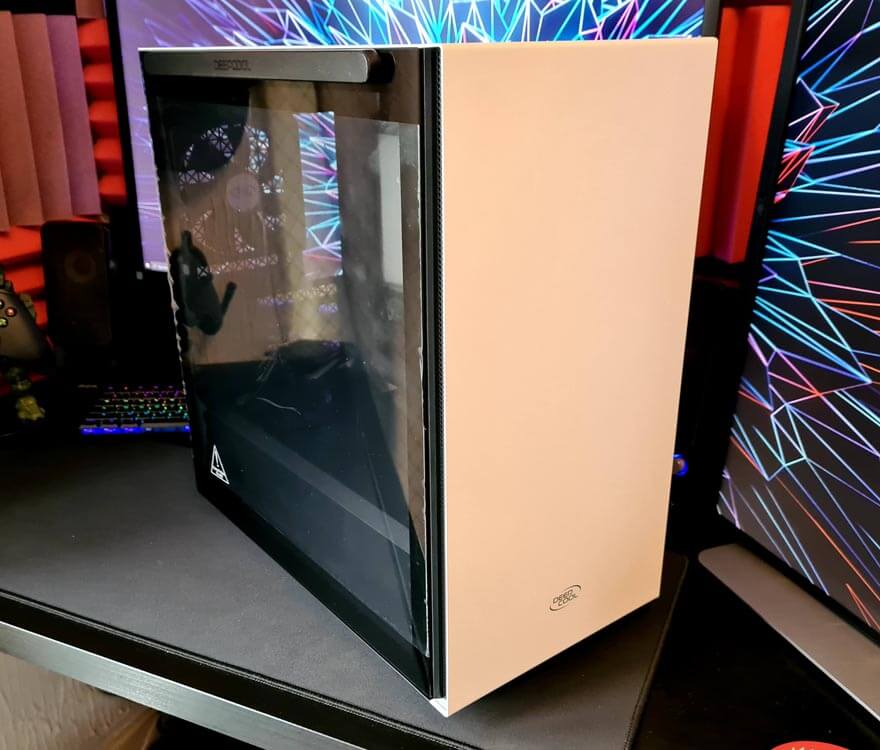 The side panel is locked with a strong magnetic mount at the top. However, you get this lovely full-length handle to help you open it. Plus, the same handle will let you lift the glass up and out of the way once it's open; neat!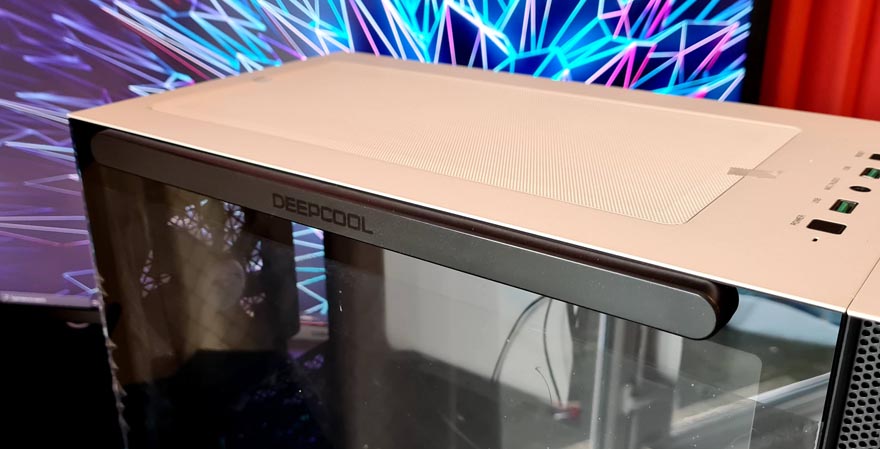 Towards the front, you'll see the front panel has a nice muted look to it, with just a simple Deepcool logo at the bottom. I like that they've kept the looks and the branding toned down, it just looks spotless.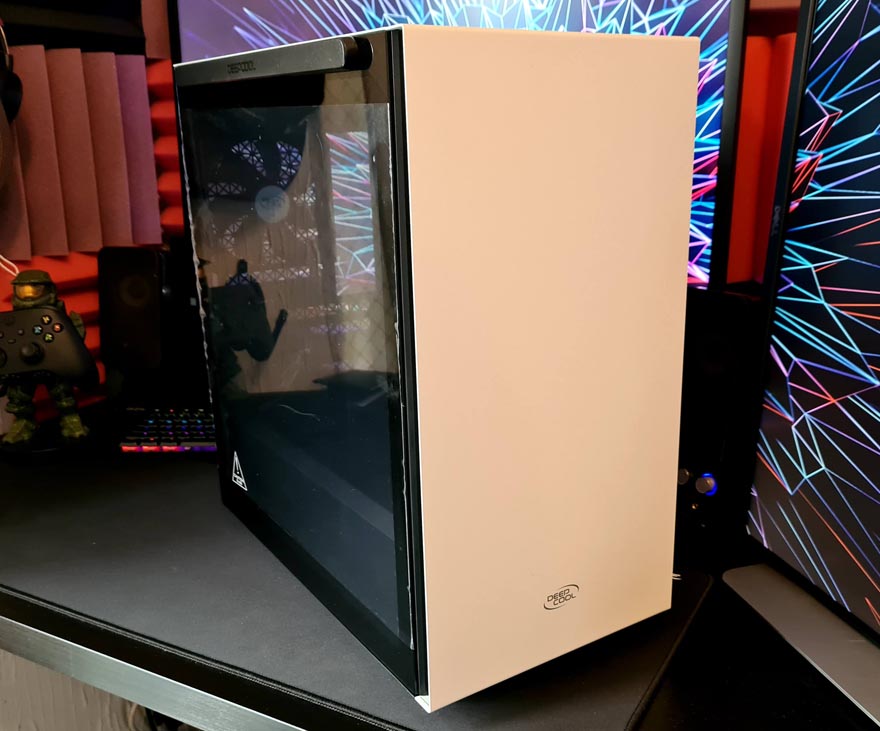 Of course, front airflow comes from the bottom of the panel and ventilation on both the left and right side of the front panel. The indirect airflow design is pretty common these days, and it's great at reducing direct fan noise.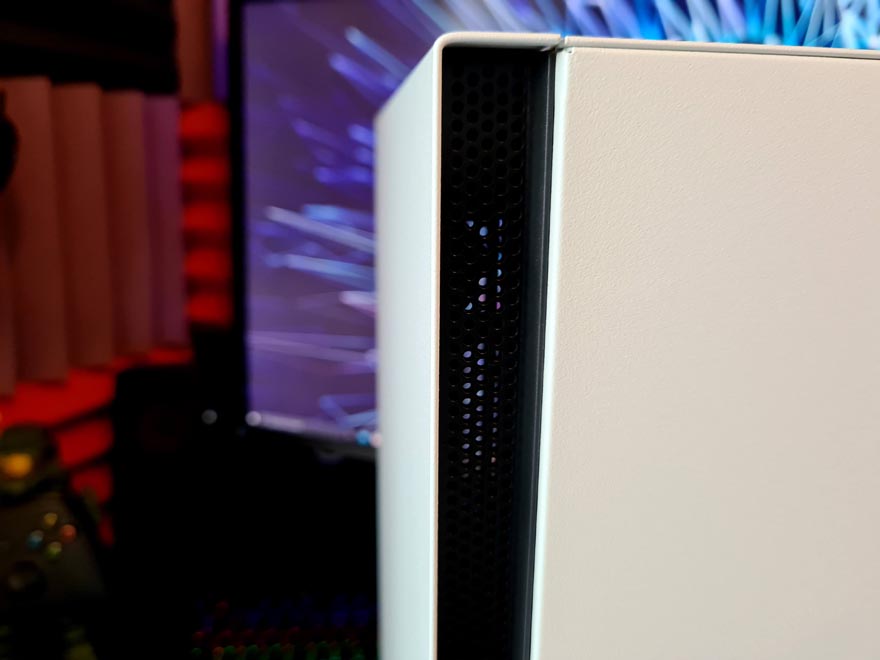 Around the back, you'll see the case has all the usual bits and pieces. There's a 120mm fan mount here, with elongated screw holes so the height can be adjusted.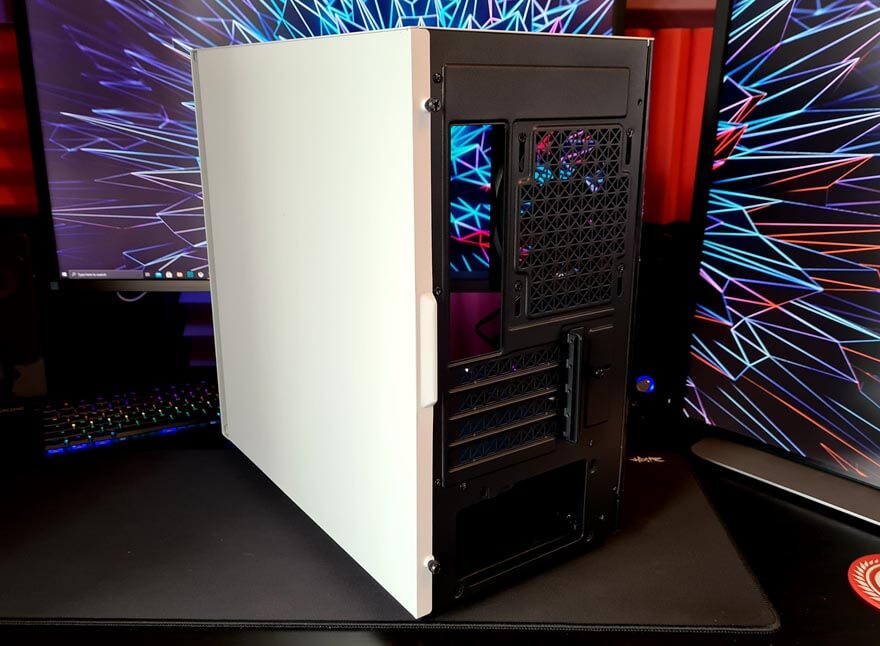 There are four expansion slots, each fitted with a reusable metal cover. Of course, if you need more slots, you'll want the ATX version, but for mATX, four is all you'll need.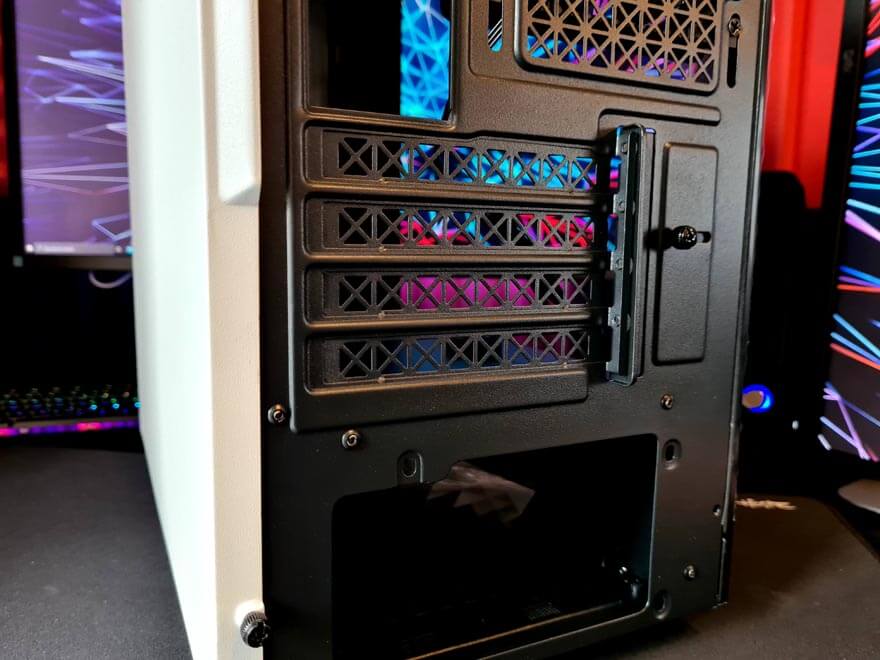 The top panel features a magnetic dust filter, so you can quickly remove it and clean it. Of course, remove the filter, and you can access the top panel fan/radiator mounts. You can get 120mm or 140mm fans up here, and up to a 240mm or 280mm radiator.