Denuvo No Longer a Part of Two Point Hospital
---
---
---
Cernescu Andrei / 4 years ago

Denuvo removed from Two Point Hospital via a hotfix.
While Denuvo has proven quite effective at keeping some games out of pirates' hands, it doesn't really work that well for all titles. While some Denuvo-protected games have remained uncracked for more than a year after their release, some of them give in rather quickly. In the case of Two Point Hospital, the game was cracked before its official release. As a result, SEGA and Two Point Studios have issued a hotfix that removes the anti-tamper tech from the game. This is a good move if you ask me, as keeping Denuvo on a compromised title is just a waste of resources, not to mention that games generally run better without it in some cases.
Other fixed issues.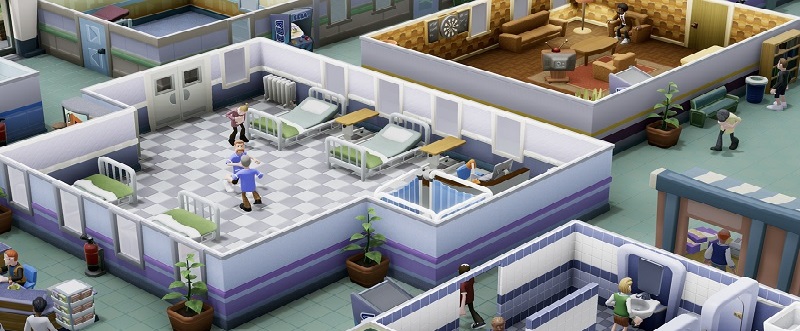 The patch also addresses other issues in Two Point Hospital. These include some crashes on boot, load fails, and bad data that sometimes made its way into save files. The developers also implemented logging in order to keep track of any future problems with ease. Keep in mind that the hotfix is currently designed for the beta branch. However, you can access it by right clicking on Two Point Hospital in your game library and selecting Properties, going to the BETAS tab, and choosing twopointhospital_patch_beta from the drop-down menu. You can find the official release notes for the new patch below.
Two Point Hospital Hotfix v1.02 Release Notes
Crashes
• Fixed crash on boot, caused by machines reporting that they don't support 720p.
• Fixed crash on boot caused by invalid timezone.
• Added logging to help track down further crashes.
Saves
• Fixed majority of load fails (These were mostly caused by a guest trainer or room building. The issue was most commonly seen in Mitten University).
• Fixed various cases of bad data getting in to save files.
• Fallbacks for characters that were saved in a bad state so that they can pick up what they were doing.
AI
• Fixed some issues to do with characters getting the nav fail icon over their head for seemingly no reason.
• Fixed characters sometimes switching between behaviors too often.
• Addressed doctors behaving weirdly when being interrupted in operating theater.
• Fixed characters sometimes teleporting out of rooms.
• Addressed VIPs that slide around after loading a save.
• Fixed Recovery machine upgrade causing invalid interaction points, which could cause the room to become broken.
Other
• Fixed item placement breaking when you have a clock over a fire extinguisher.
• Resolved an occasional problem caused by items being moved to a blueprint.
• Fixed localization error in Settings screen (for German, Chinese and Polish).
• Replaced Denuvo anti-tamper with Steam DRM.