Elon Musk Announces Plans For Teslaquila Tequila Brand
---
---
---
Mike Sanders / 4 years ago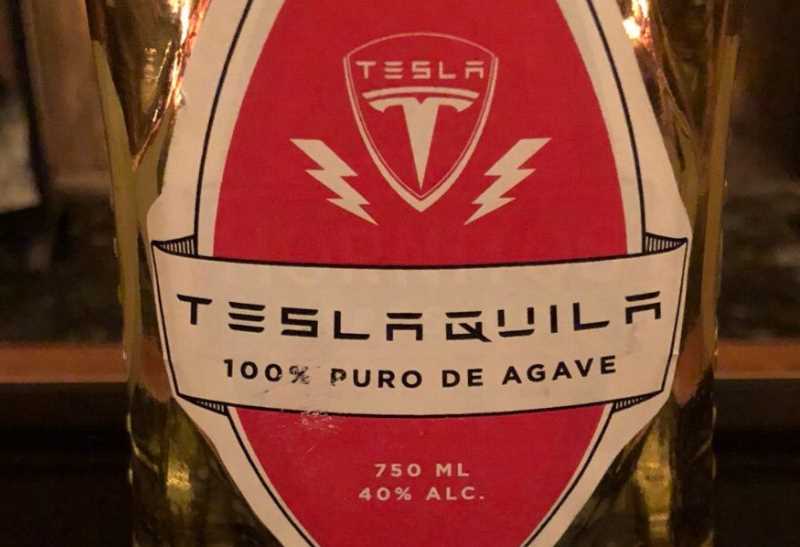 Elon Musk Announces Plans For Tequila Brand
Elon Musk has proven that, despite a few gaffes here and there, that he certainly has a sense of humour. One of the best examples of this was seen earlier this year as part of his April fools joke. In the post, he pictured himself slumped next to a Model S claiming to be 'bankwupt'. As part of it though, he gave hint to a uniquely branded drink within which he was drowning his sorrows.
Well, it seems in his latest Twitter post, he's about to make that brand a reality. Yes, Teslaquila is coming!
You Got To Love The Name!
While you might be wondering if this is all just a joke, it seems that this alcohol brand is definitely coming. With Elon Musk filing the patent last Monday, he now owns the branding to 'Teslaquila'. To be honest, I'm surprised someone didn't try and do this before! You might, of course, be wondering why a car company would want any direct association with an alcoholic beverage. Then again, as above, Elon Musk has always had an unusual sense of humour.
Visual approximation pic.twitter.com/sMn3Pv476Y

— Elon Musk (@elonmusk) October 12, 2018
What Do We Think?
I recently wrote a 'rant' surrounding the whole issue of Elon Musk and whether his behaviour (such as this) makes him a good person to head a company. One of the main points I raised though was that he's a man that clearly likes to have fun. I think it's this major factor that, despite all his insanely bizarre actions, makes me love him so much.
I mean, lets be honest. Who here doesn't want a bottle of Teslaquila on the counter? I can already see you Googling to see about pre-orders! Sadly though, while it is on the way, no release date has been set!
What do you think? – Let us know in the comments!
Elon was found passed out against a Tesla Model 3, surrounded by "Teslaquilla" bottles, the tracks of dried tears still visible on his cheeks.

This is not a forward-looking statement, because, obviously, what's the point?

Happy New Month! pic.twitter.com/YcouvFz6Y1

— Elon Musk (@elonmusk) April 1, 2018