Mikes Rant – Elon Musk: Lovable Rogue or Self-Destructive Idiot?
---
---
---
Mike Sanders / 3 years ago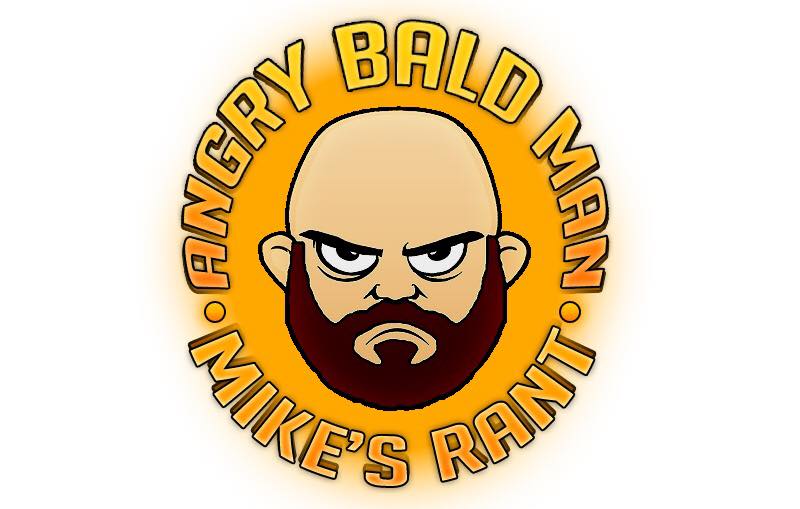 Mikes Rant 22
Elon Musk is perhaps one of the best-known names in the tech world. In fact, rather than him being a name, 'character' seems like a much more accurate description. It isn't often that a week passes without us having something to say about the Tesla chief. He's a bit like the car industries version of John McAfee. The only difference is that instead of a meme of him burning money to light a cigar, we have Elon Musk puffing on a joint.
It shouldn't be shocking (to anyone) for me to say that Elon Musk has regularly courted controversy. Since the start of 2018 though, this seems to have escalated to a whole new level. While it is easy to like him as a 'lovable rogue', you do have to wonder at this point whether he does more harm than good for the companies he owns.
So, let's look at a brief history of the more recent adventures of Elon Musk and see if we can come to any conclusions about not just Elon Musk, but his suitability to be running major companies.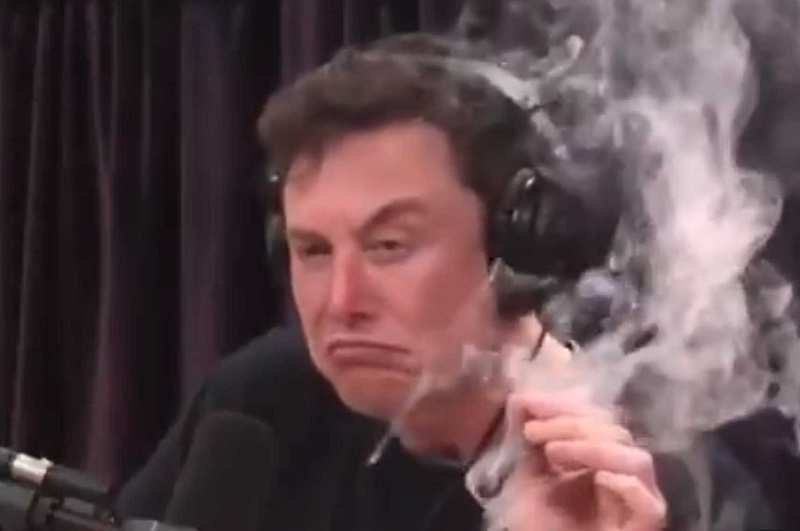 Starting Off With Some Positives
It's hard to deny that under the leadership of Elon Musk, Tesla has come a long way in a very short period of time. They have gone from being an obscure car company with a dream of electric vehicles to arguably one of the most fashionable brands out there. In addition to that, there is also the small matter of the Boring Company and SpaceX which, for various reasons, have been used to regularly impress consumers and the public on a regular basis!
In fact, you could easily make the argument that the SpaceX project, in terms of prestige, has overtaken Tesla. I'm more looking forward to the next development in the space program than the next car model!
For the Boring Company? Well, there will always be that awesome flamethrower they released! Even if they have brought some of their owners to the attention of the police!
It's simply very difficult to imagine that such huge successes would have been seen without someone as clearly charismatic and passionate as Elon Musk at the helm. While he clearly knows a lot about style and presentation though, there is a weird and even dark side to the man!
The Weird!
Despite the positives, there have been times where he has just plain acted weirdly. We will cover some more of this later, but a few good examples of this would be the aforementioned 'joint' incident. It wasn't necessarily the smart thing for the head of several multi-billion dollar companies to do in public. Sure, it's legal. Well, where he did it at least. It's not exactly an image that sparks confidence from your investors though!
There was also the matter of when (during a separate interview) he nearly broke down at one point while discussing the stress of his job. In fairness, I understand that entirely. I daresay he is one of the hardest working millionaires out there and I say that entirely legitimately with no trace of sarcasm. I believe Elon Musk works bloody hard at what he does!
His popularity has also drawn the attention of fake accounts on Twitter. Most of them giving out false information about cryptocurrency investments. While these are nothing do to with Elon Musk himself, they are essentially 'cashing-in' on his noted fame via the social media platform.
A final example would be his April fools joke in which he posted a picture of himself with a cardboard placard reading 'bankwupt'. A move that caused a sharp dip in the share price!
While this ranges from weird to funny, there are many instances where his behaviour is just outright erratic. He's like a steam engine that, every now and then, simply has to vent to stop it from exploding. Despite that though, there have also been more than a few occasions where he has gone too far!
The Downside!
Elon Musk is a regular and popular Twitter user. There have been more than a few occasions, however, when he's let that itchy-Twitter finger post things that seem to completely bypass his brain. While we will get onto the whole SEC matter shortly, there are more than a few good examples to work with!
For starters, how about his allegations during the cave rescue in Thailand where he accused one of the British team members of being a paedophile? This particular instance, however, isn't even just as simple as that! He initially made the accusation, apologised and then made it again! That is certainly something of a regular pattern in his behaviour!
He was then seen issuing a company-wide e-mail, warning workers that there may be saboteurs amongst them! We should note that the existence of such people has never been discussed or confirmed by him since.
His antics eventually led to the Tesla investors issuing him with a warning last June. Put simply, he had to start behaving or face consequences.
Well… if he did, it didn't last long!
The SEC (Security Exchange Committee)
Perhaps one of his biggest sagas to date, however, is a rather long and convoluted affair. We'll try and keep it as simple as possible, but in a nutshell, it all started on Twitter again.
Elon Musk was getting rather tired of stock investors 'short-selling' the company. This is essentially where you 'bet' that a companies share price is going to drop. In fairness, based on Elon Musk'shistory, not a bad bet most of the time! Elon Musk, however, hated having Tesla so regularly associates with this. As such, to combat it, he launched a plan!
Put simply, he would announce that he was planning on taking Tesla private. Yes, buying out all of the public stock and going it as a (more or less) sole venture. This initial reaction clearly sent the markets rising and, to a degree, he was successful in 'trolling' the short-sellers. There was, however, more than a few issues with this. Not only in the fact that his intention never seemed legitimate (despite the high publicity he gave it) but also the manner in which he did it! It led to reports that the investors themselves were considering suing him!
For those who don't recall, Elon Musk made the announcement (that he was taking Tesla private) on Twitter. Not the smartest way to break a huge business changing deal. Secondly, he suggested a share price of 420. A price which he subsequently admitted was only set as a drug joke reference to his girlfriend.
The manner in which this was all conducted quickly came to the attention of the Security Exchange Committee (SEC) in America. If you're not aware of the organisation, think of them as the 'overlords of business' ensuring that companies (and their bosses) act appropriately. Not the kind of people you ideally want to come to the direct attention of!
Punishment!
Sooner or later, this erratic behaviour was going to catch up with Elon Musk. It finally landed when the SEC sued Elon Musk in an attempt to remove him from the company amid a fraud investigation. Everyone knew that he had finally gone too far. The only question was, would he fight it or would he make a deal?
Fortunately, in this instance, sanity prevailed. Elon Musk agreed to a deal. A deal which would see him have to step down as the company head for at least 3 years and also pay a fine believed to be in the region of $20m. Everything seemed to be settled and, while Elon Musk would no longer be chairman moving forward, he could, at the very least, now concentrate more on his other companies.
That sounded like a good idea! It's not, however, what happened!
Within days Elon Musk took, again, to Twitter posting a direct attack on the SEC mocking them for their decision-making process. Yes, within days of settling the matter, he was already provoking them again! Rest assured, the next time he comes to their attention, they're likely not going to be too interested in cutting a deal!
While the matter has settled down a little now, another chapter has been added to the story. With Tesla needing to find a new head (well, chairman), there have been many names put forward for the job. These include people such as former Vice-President Al Gore and even Alan Mulally of Ford. There is, however, seemingly a secret proviso to whoever takes the top. While the job will largely involve running Tesla, another aspect of it will be keeping tabs on Elon Musk. Put simply, making sure he doesn't misbehave!
With that in mind, I can't think of anyone who'd want the job!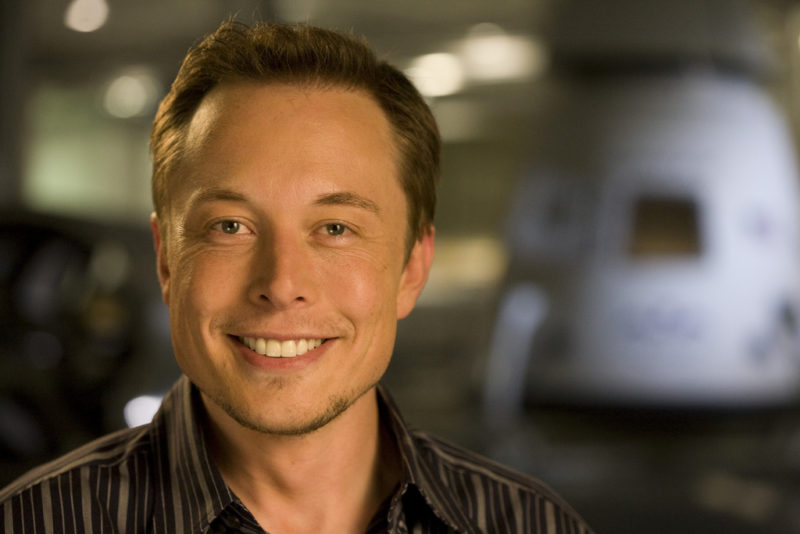 What do you think?
The above is just a very small part of Elon Musk's recent history. I don't want to bore you by going into even more of his antics. I think I've made it pretty clear what some of the best, worst and weirdest have been.
The only question that remains is, do you think his involvement with Tesla, Boring and SpaceX does them more harm than good anymore? Sure, he initially catapulted them to the cutting edge of the tech world from total obscurity, but these days he seems more hindrance than a help.
Sure, Tesla is his. He owns enough of it (about 30%-40%) to legitimately call it his company! There is, however, a significant amount of the business owned by private investors and the public via the stock market. As such, they're clearly more than a little frustrated at how he treats it like he owns it outright!
In truth, I honestly can't decide where I stand on this any more, so I put it to you (and I'll keep it simple) – Do you think Elon Musk is an asset to Tesla anymore? If not, do you think he should step down permanently? – Let us know what you think in the comments!
Disclaimer
If Elon Musk (or anyone associated with him) should read this, please note that Mikes Rant is an opinion piece. Perhaps sending him a brand new Model S Tesla (for free) might change his opinion of Elon Musk, but either way, his opinion may not reflect that of eTeknix as a whole!
Did you enjoy Mikes Rant? If so, please check out his previous ones which include:
More Rants
Did you enjoy Mike's Rant and want to check out more? – Well, for all of his rants you can check out the link here!
Which one is your favourite? – Let us know in the comments!