Mikes Rant – Modern PC Owners Have Never Had It So Good!
---
---
---
Mike Sanders / 5 years ago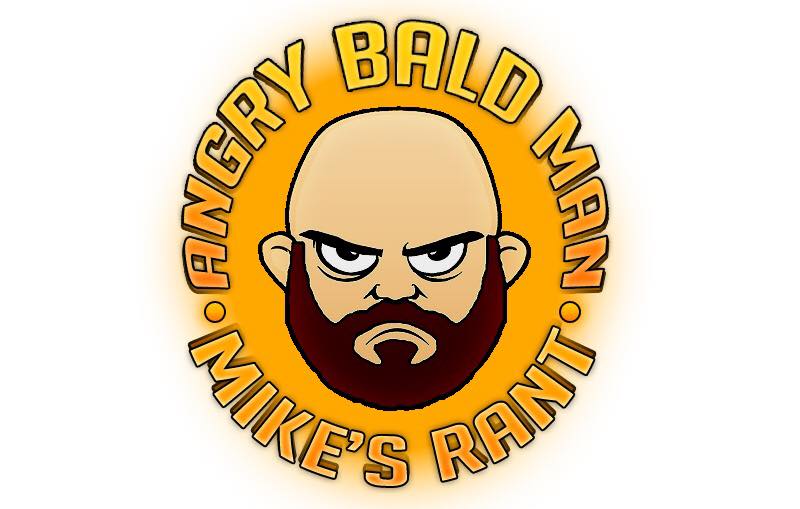 Mikes Rant 14
PC ownership is very common these days. Be it a desktop system or a laptop, there are very few homes in the Western world that don't have some form of computer in them. This is something of a technology revolution when you consider that even as recently as 20 years ago, PC home ownership was still relatively obscure. Take it even further to 25 years ago and it was outright unusual to have a fully fledged PC!
When considering the changes that have happened in such a brief amount of time though, I do get tired of people moaning about their PC problems today. Trust me, if you're old enough to remember the early days of PC ownership, it wasn't fun. Well, ok, it was, but it was certainly more of a chore than it is today!
I'm, therefore, going to tell you 5 reasons why PC ownership today is massively better than it was in the 'good old days'.
Just for the sake of clarifying now, I'm not including systems such as the Amstrad, Commodore 64 or Atari ST in this. To me, they were really consoles rather than PCs. I guess though that definition is open to debate. Bring it on!
PC Maintenance!
Today, a PC is largely capable of running itself. It tells you if there's a problem and usually, with thanks to the internet (more on that later), you can either find a fix or download a solution within minutes! More than that though, PC's tend to do most of the maintenance aspect without you even realising it.
While Windows 95 was an excellent operating system in terms of how much more accessible using a PC was (ask anyone who used 3.1 or DOS) it still required a fair chunk of assistance from the user. For example, the operating system used to regularly prompt users to perform maintenance programs on it. This could be a scan of the hard drive or even defragmentation of the data. Usually both! Today, these scans are a little uncommon, but some people do still conduct them. The difference is though that today, they're entirely optional. Windows 95 insisted that you performed these checks. If you said no at the time, it would keep on badgering you harder than an IOS update!
With the generally slow processor and hard drive speeds, these scans could take anything up to 3 hours to complete. Sometimes longer!
As such, you should be very grateful that these days systems are, more or less, self-sufficient. For those who miss defragging, I've included a Twitch stream below where you can see the process in action 24/7.
Watch live video from TwitchDefrags on www.twitch.tv
Mikes Rant – Driver Updates And Compatibility
Compared to the nineties, there are a lot fewer product manufacturers these days. Today, in terms of CPU you have Intel or AMD, in terms of GPU you have AMD or Nvidia (overlooking Intels build-in graphics adaptor). It really is quite straightforward for programs such as Direct X to quickly get a grip of all of your system components and get them working together nicely.
Yes, Direct X was a massive boon for PC gamers, but it wasn't always so simple. For example, if you had a rather obscure graphics adaptor, sometimes Direct X would simply not have a compatible driver to work. The worst instance I ever had of this was getting Blade Runner to work on Direct X 5. Sadly, it really struggled to recognise my onboard Trident 2MB graphics adaptor ('what?!' I hear you say). As such, it took me around 2 weeks before I was finally able to get it to run. Well worth it though. Excellent game!
For PC users these days, the hardest issue, at least in terms of compatibility is ensuring your system has enough ports for all of your peripherals. That does, however, highlight another issue entirely.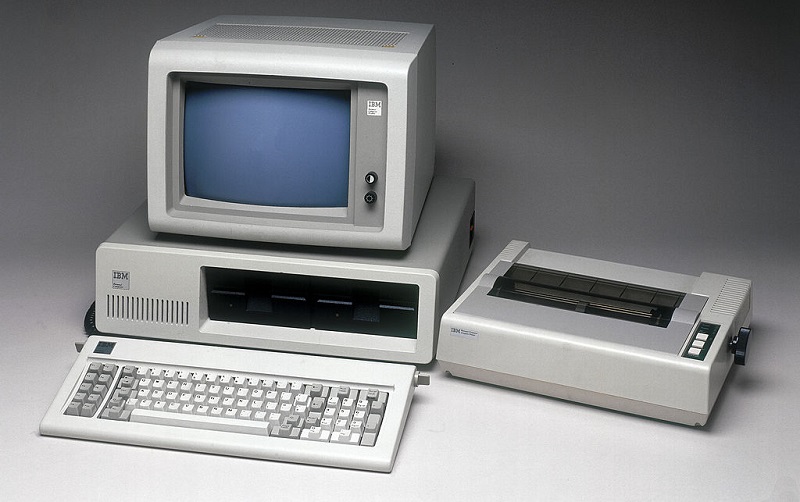 Plug and Play
There are very few things that you can't simply plug into your PC and have them working immediately. A mouse, keyboard, speakers, microphone, you name it, the chances are that you can plug it in and it will work immediately with no problems at all. Oh though, how that did not use to be the case!
Everything needed drivers. If you didn't have them, the chances are it wouldn't work. Most components came with a little floppy disk with the files necessary to get it running properly, but even then, often you have to consult a 'readme' file to ensure you picked the right driver and even then you had to go through the moderately tricky 'add new hardware' process. Later versions of Windows made this earlier, but it was still tricky!
To put this into context, let's assume you're going to do a complete wipe and re-installation of your system. These days, you can do that, often without requiring anything more than a memory stick. Back then you had to have your Windows installation disk, the product code to activate it and you also had to be certain that you had every driver conceivable on a disk so that you could get everything working properly. The sound driver, graphics driver, modem driver, the list was endless as the chances were, your Windows installation probably wouldn't have it!
Invariably you always forgot something which created big problems for you. Out of everything on this list, this is perhaps the best improvement we have seen.
The Internet!
Ok, so this one is huge. Remember all of those problems I've given you above? If you are unfortunate enough to experience any of these, these days there's a magical place like will likely have the answer for you. The Internet! Even in the absolute worst case, you'll find someone with the same problem and 100 people replying with 'me too'. By the way, if you're one of them in the 'me too' crowd, let it be known that I absolutely detest you!
Prior to the internet though, getting the right drivers or updates for your system was really difficult. Usually, what you had to do was peruse the PC magazines and find one that came with a free floppy disk with drivers on it. Sometimes you got lucky and was able to finally get something running properly!
Don't get me wrong, when the internet first came along, it didn't solve the problem overnight. For example, the horrors of needing a driver for your modem, but not being able to download it because your modem won't work without the driver! I had that happen to me on more than one occasion!
Slowly though, the internet became the go-to place for updates. You no longer needed to worry about retaining masses of disks and software, it was all there ready for you when you came back!
Think about it. The last time you did an new system installation, how much of the work was done automatically by the O/S via the internet?
Maintenance And Repair
Given the explosion of PC ownership, there are many, many, people these days who are fully capable of fixing the usual problems that can occur with a PC. I'd argue that the average PC owner these days could probably change their RAM or graphics card without too much of a problem. They did, however, used to be a machine of complete mystery. Like someone with a car problem, you knew it wasn't right but had no idea what to do about it!
Personally, I credit a lot of what I know now all to the first PC we ever owned. It was bought as a family office PC (fairly legitimately) but that still didn't mean that when work finished I wasn't playing on it. Not just games either, I wanted to understand how it worked and what it could do. You have to understand that the closest I had come to a PC at this point was an Acorn Electron or Atari ST.
Most of what I did on it was trial and error, but fortunately, I didn't cock-up too much on it. At least, not to a point that I wasn't able to learn how to later fix it.
If something went terribly wrong though, beyond all hope, you simply had to take it to a shop. A shop run by people who took computers very seriously.
To put this into context, in the 90's it was unusual for a PC shop to not be run by someone who had a highly decorated degree in computers. Today, the chances are that if you can't fix it, you have a friend who can and better still they're probably not going to charge you £100 for the privilege. It's a factor that has played a major role in the declining number of PC repair shops on the high street. There will, however, always be someone with a problem they can't fix, so it's not all doom and gloom for you professionals out there!
In terms of PC ownership though, remember, you have it a lot easier these days than you used to! So you best be grateful for it!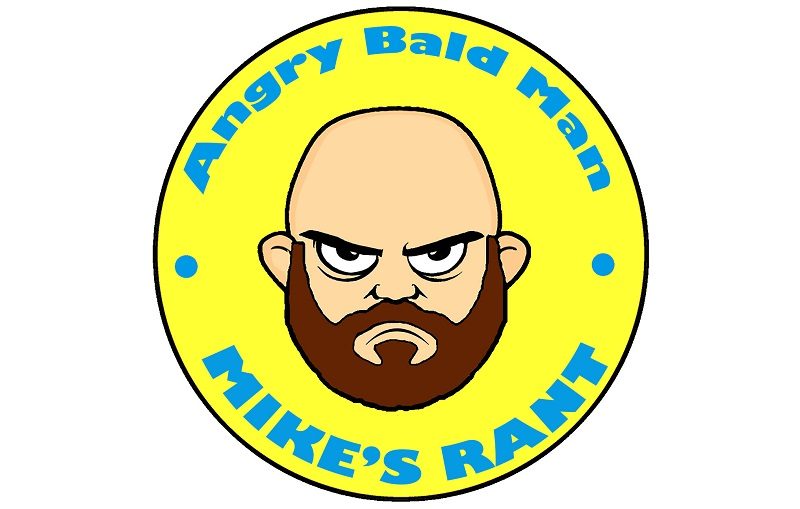 Mikes Rant – What do you think?
Do you think owning a PC today is harder or easier than it was 20 years ago? What was the specification of your first system? – Let us know in the comments!
Disclaimer
Mike is very old, as such he's likely starting to form opinions that things were better in his day. Most of us at eTeknix is not so old, well, at least not in spirit. As such Mikes Rant should not be taken as our opinion as a whole.
Did you enjoy Mikes Rant? If so, please check out his previous ones which include:
More Rants
Did you enjoy Mike's Rant and want to check out more? – Well, for all of his rants you can check out the link here!
Which one is your favourite? – Let us know in the comments!