Mikes Rant – Why EA Should Just Go Away And Die!
---
---
---
Mike Sanders / 5 years ago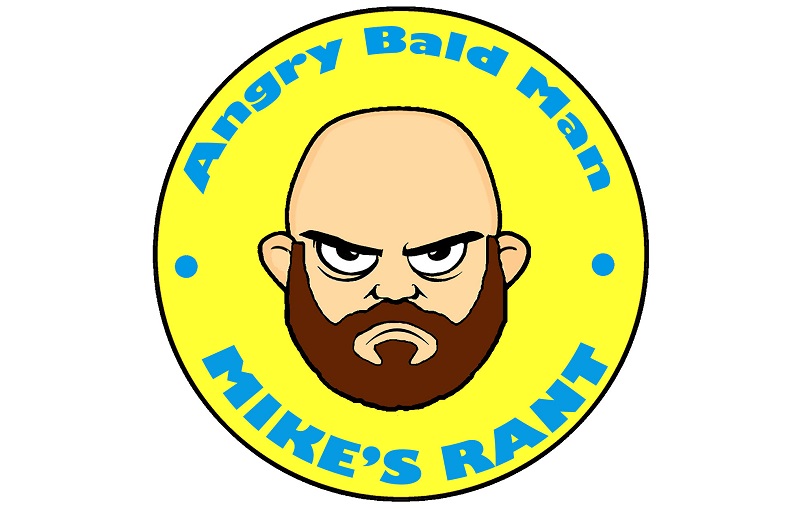 Mikes Rant 4 – Why EA Needs To Go Away and Die!
I have been a fan of gaming for nearly 30 years now. I feel that in that time I am fortunate to have played some pretty awesome and groundbreaking games. Being mostly a console creature until around 1995, things changed when we bought our first family PC. Ever since then I have very firmly been a PC enthusiast.
I am grateful to that PC for various reasons. Firstly, it acted as my guinea pig for my early years of PC tech interest and trust me, the pleasant and somewhat mildly terrifying ignorance in which I toyed with that PC was not experienced again until the night I lost my virginity. It did, however, also bring me into the realm of PC gaming and in 1996, with Duke Nukem 3D, Broken Sword, Toonstruck, and Worms (the game, not the actual creatures), I was a thoroughly happy chap.
In these formative years of my PC enthusiasm, I also became acutely aware of what I today consider to have been some of the greatest ever game developers. Nearly 20 years on now, sadly most of these have gone. There is, however, nearly a common factor with them all. They were nearly all destroyed by EA.
Franchises I loved that EA killed!
As a PC gamer in the 90's it would have been practically impossible to not encounter the gaming studio, Bullfrog. These were the British based masterminds behind Theme Park, Theme Hospital, Dungeon Keeper and Syndicate. The studio, co-created by Peter Molyneux (before his name turned to dirt in the gaming industry), was one of the most notable in the world for regularly producing top quality games.
Similarly, I was also a massive fan of Westwood Studios. Although perhaps best known for the Command and Conquer series, they also did a number of other releases including the incredibly groundbreaking Blade Runner.Incidentally, if you never heard of the game, look at the trailer below and remember, this was made in 1997 and didn't even require a graphics card (then known as 3D accelerators) to run!
So, why this trip down nostalgia road? Well, these were 2 examples of games and franchises that were killed off when EA bought the companies and to me, their treatment of them is borderline criminal!
EA's Treatment of its IPs
To clarify an often held misconception with EA and Bullfrog, EA actually purchased Bullfrog before all of their arguably best games were released. Syndicate Wars, Theme Hospital, Dungeon Keeper 1 and 2 all were released under EA's watch. That being said, the majority of these were already in development before the takeover was completed and even so, during development, Peter Molyneux was VP at EA and as such probably had a hand in ensuring his babies were taken care of. With Dungeon Keeper 2 being released in 1999 though, that marked the end of the studio as a good developer.
Yes, three more games were released under the Bullfrog name, but 2 of these were badly thought out Theme Park titles and in 2001 Bullfrog was officially dead.
Westwood Studios was a lot more clear-cut in this regard. EA bought them in 1998 and the studio never produced a great title again. It limped on for 5 years releasing sub-par C&C games (with the exception of C&C RA2 in 2000) before the last employee turned off the lights in 2003.
What EA did since
Since this time EA has quite rightly gained a reputation for buying all these companies and promptly killing off their IP's. The fact that in 20 years we have not seen a Theme Hospital sequel frankly makes zero sense what-so-ever. Thank god though a spiritual one is in the works and nearly set for release!
Playing devil's advocate, Theme Park is semi-understandable. Rollercoaster Tycoon did after all came along to take things to the next level. Additionally, RTS games have been out of fashion for a long time now. Perhaps too long. There was, however, still plenty of life in a new Dungeon Keeper or Syndicate Game. Looking back over to Westwood, there's no reason why a brand new 2018 C&C game with all the new technical bells and whistles couldn't work and be a success.
While it might seem that I am asking EA to release these games, the fact is that I'm not. What I want is for EA to just shut its doors and go away.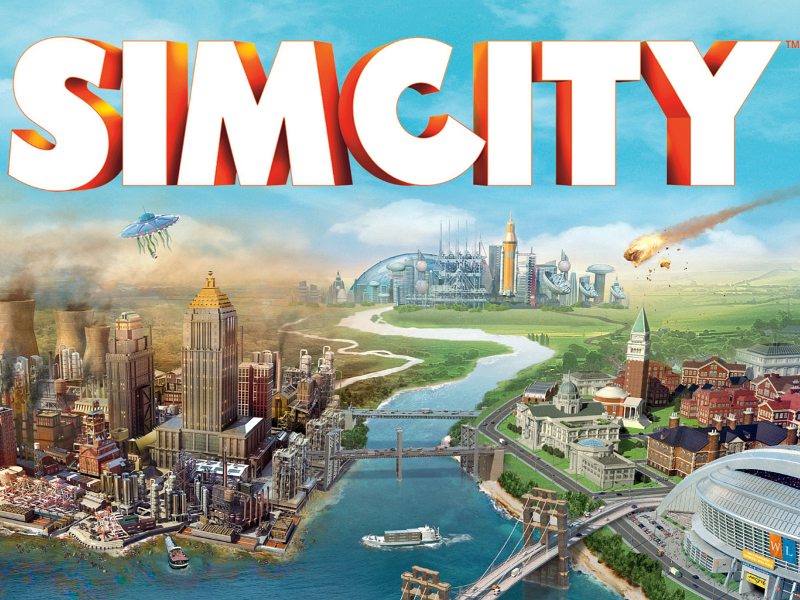 Mikes Rant – Why we wouldn't want EA to release a new version of an old game
I think it's reasonably fair to say that out of all of the IP's EA has acquired The Sims is the only one they really seem to throw time and effort at. There is, however, a clear reason for that. Since the Sims 2, EA has been milking the release of DLC to the tune of millions. Features, which were once part of the game, are now butchered up and sold as DLC and whats worse, people buy them!
If that wasn't bad enough, then we had EA's botched attempt to revive Simcity in 2013. What a colossal mess that game was and it's for that exact reason that I don't want EA to touch their old IP's anymore. They clearly are incapable of producing good games anymore!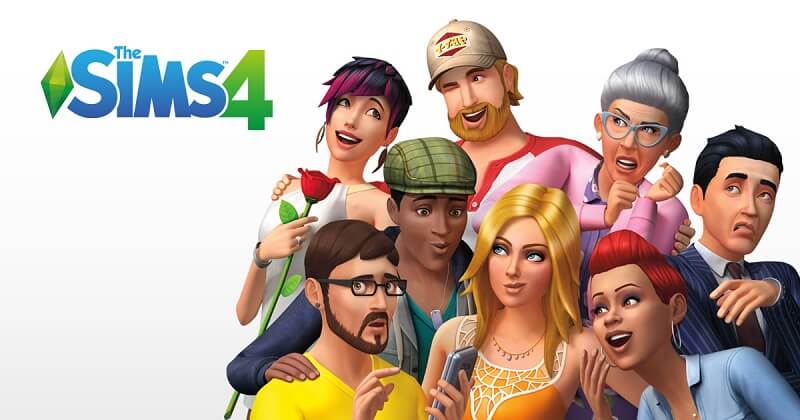 What about EA's own releases?
It's not as if EA doesn't release games. We see all the sports games at least once a year. We additionally see Battlefield, Need for Speed and most recently Star Wars Battlefront 2. From this though, are we beginning to see a theme? Yes, even the games EA pumps all its efforts into, even brand new games, are terrible. Incidentally, and going back to EA and Bullfrog, the mobile release of Dungeon Keeper a few years back was one of the worst designed and most cynical pay-to-win releases ever seen.
I mean, even at random chance you would have thought that EA would have released ONE half-decent game that didn't require a major patch on launch day in the last 10 years, but honestly, I'm struggling to think a single example. EA is a machine these days that at best churns out mediocrity and their entire business structure is based on screwing you for more money for content that should've been part of the original game. Tell me I'm wrong!
That is taking nothing away from the developers at any of the aforementioned studios who I'm certain did their best under difficult circumstances and I should add, in case any of them are reading, I am sincerely grateful for giving me some of the best games I have ever experienced.
My advice to EA
Not that it will ever happen of course, not, at least, while the company continues to earn billions off its half-assed efforts, but I no longer want EA to look into their old franchises. I don't even want them to look at their current ones. I just want the company to go away and die. The damage they did to the industry is only just starting to be repaired with the emergence of smaller studios again.
Please EA, I beg of you, if you won't stop making games, at least stop ruining other peoples.
As for how EA should die, well… there are many dumb ways to die.
What do you think? Is Mike right? – Let us know in the comments!
Disclaimer
Mikes Rant does not necessarily reflect the opinion of eTeknix as a whole, although, on this occasion, it might! Mike is a professional ranter and as such, you shouldn't attempt to recreate this at home. Please note that Mike is regularly fed and watered.
More Mikes Rant!
Did you enjoy Mikes Rant and want to check out more? – Well, for all of his rants you can check out the link here!
Which one is your favourite? – Let us know in the comments!
By supporting eTeknix, you help us grow. And continue to bring you the latest news, reviews, and competitions. Follow us on Facebook and Twitter to keep up with the latest technology. Share your favourite articles, chat with the team and more. Also check out eTeknix YouTube, where you'll find our latest video reviews, event coverage and features in 4K!
Check out our Latest Video