Enermax Fulmo GT Full Tower Chassis Review
---
---
---
Andy Ruffell / 9 years ago

Looking at the packaging for the Fulmo GT, it is clear that Enermax want to excite the imagination of those looking to buy it. The box comes complete with a detailed case graphic displaying the front perspective of the tower. This is coupled with dynamic lightning graphics, giving the box front a great deal of excitement. The fan effect lighting is also clearly visible identifying the cool exterior look of the case when it is on. In addition to these graphics we find red Enermax logo in the top hand corner juxtaposed by the Fulmo GT graphic across the lower portion of the box.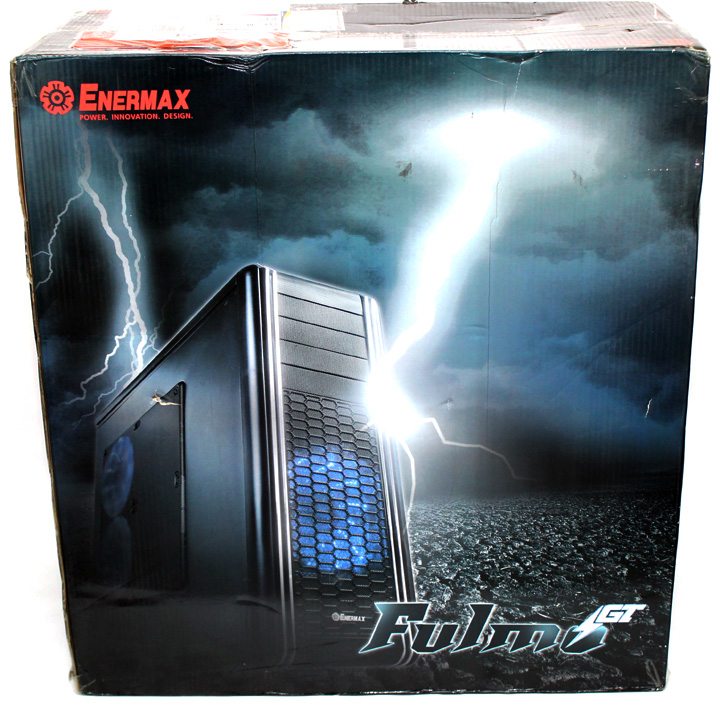 Moving around the box we find more details about its contents on the side panel. This gives account to the model number of the case held inside as well as a table of key compatibility features. These include motherboard mounting points, cooling system grommets, PSU locations and dive bay quantities. It also specifies the tower's weight which at 15.4 KG is expectedly one of the heavier cases on the market.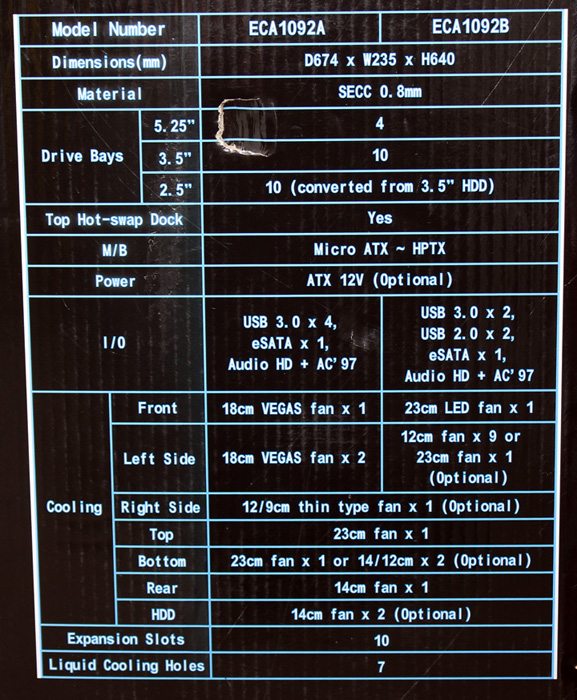 The rear of the box is where it gets really exciting. Following the theme on from the front of the box further stylish graphics of the passive cooling vents adorn the rear of the packaging. Here we find a detailed view of the case, fitted with an HPTX motherboard and labelled accordingly. The key features from the table previously mentioned are further reiterated on the back of the box using illustrations of the case in hexagonal cut-outs located below the main rear image.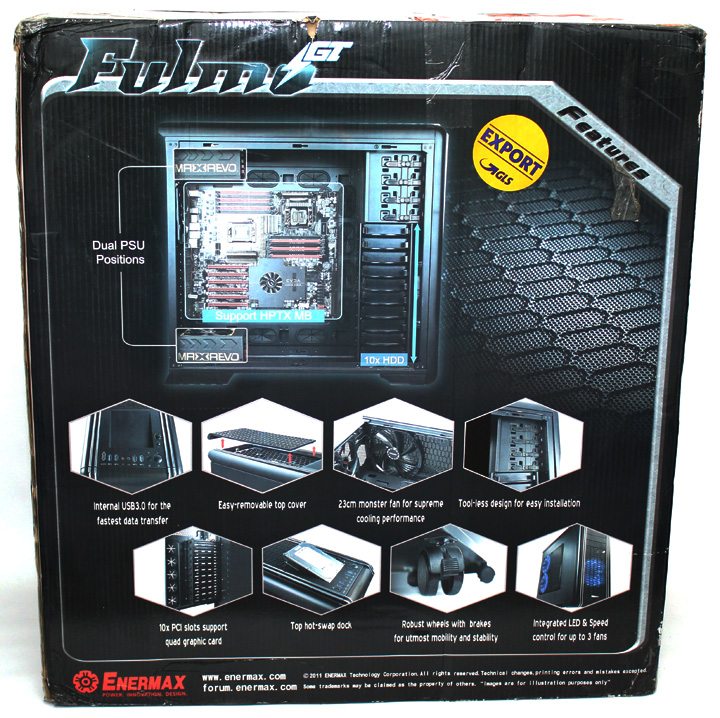 The case comes complete with a variety of accessories to get you started. This includes an assortment of screws pre labelled for installation, a user manual, cable management accessories, USB 3 header connector as well as an optional set of wheels to aid mobility due to the size of the case.