Galax Unveils its Hash-Rate Limited 3070/3080 GPUs
---
---
---
Mike Sanders / 1 year ago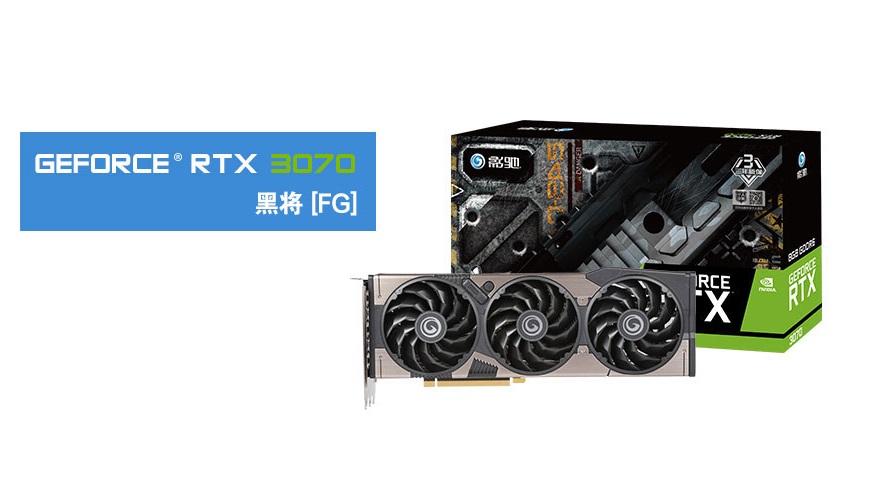 Following Nvidia's completely botched attempt to limit the mining hash rate of its GeForce RTX 3060 graphics card, in an attempt to make the GPU less attractive to cryptocurrency, it was revealed last month that they were planning to completely refresh the entire 30XX line-up. The main purpose of this would be to introduce a brand new chipset that would, pending them screwing it up again, limit the profitability of mining on these cards.
Why would they do this I hear you ask? Well, a main key benefit of it would be in them further pushing sales of their recently released CMP 30HX (mining-specific) GPU. With the main line-up having the waters muddled, miners might've been less tempted to pull the trigger on every 30XX they encountered.
With rumours suggesting this refresh would release at some point this month, following a report via Videocardz it would appear that Galax is one of (if not the) first AIB partner to get their hash-limited designs out of the door!
Galax GeForce RTX 3070/3080 LHR
Although currently only officially launched in Asian markets, the Galax 3070/3080 LHR specification clearly shows that the hash rate has effectively been halved from that seen (or expected) from the original graphics cards. In other words, these are going to be pretty lousy at mining Ethereum and do appear to feature that new Nvidia chipset design as a key component in this.
What does LHR stand for though? Well, in that regard the jury is currently out. While Galax hasn't specifically said anything themselves, most are presuming it stands for 'Limited Hash Rate', 'Low/Lower Hash Rate', or 'Lite Hash Rate'.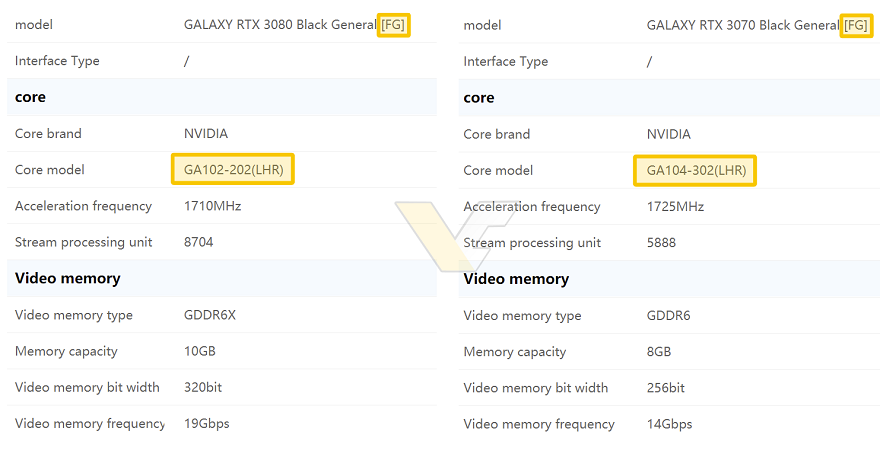 Even as part of the official specifications, Galax makes a pretty big point of highlighting that these new 3070 and 3080 graphics cards do have their mining performance limited. Offering 43MH/s on the LHR 3080, this is indeed almost exactly half the figure offered on the original model (86.14 MH/s).

What Do We Think?
All going well, Galax is just the first of many to revise their graphics cards to this new chipset design. I mean, it's doubtful that Nvidia is going to continue the supply of the original design and, as such, while just in its early and optimistic stages yet, all going well, this will result in graphics cards being more readily available towards the Summer and/or end of the year. I mean, if they're no good for miners, then there's only one other viable alternative… Gaming PC consumers (you and me!).
What do you think? – Let us know in the comments!