Two New Gameplay Trailers For Ace Combat 7 Released
---
---
---
Mike Sanders / 2 years ago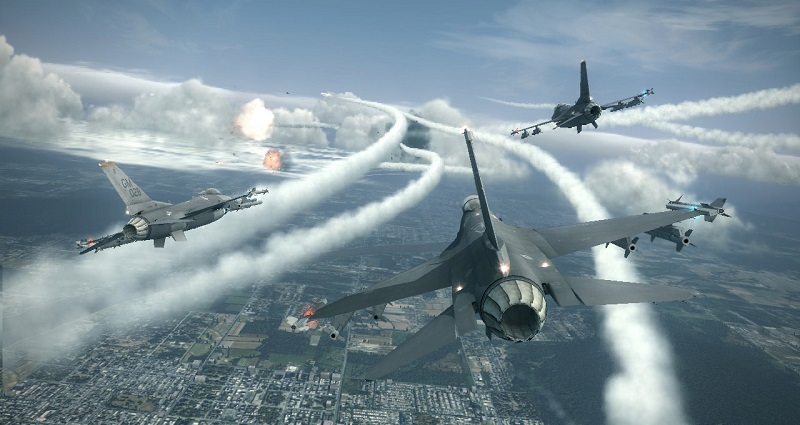 Two New Gameplay Trailers For Ace Combat 7 Released
For nearly two years now, we have known about the development of Ace Combat 7. Following several delays though, it appears that the game might (finally) be approaching something close to an actual release. While the delays are disappointing, from both the screenshots and trailers released so far, the game does look exceptionally impressive. A particular highlight has been the graphics which look amazingly polished.
For those of you who are unfamiliar with the game or want to check out more, there is some good news! Bandai Namco has just released two 10-minute gameplay trailers!
Amazing To Look At
In terms of the graphics, the game looks absolutely amazing. I got an up-close and personal look at the recent EGX event and playing the brief demo, I was blown away at just how good this look. For fans of 'flying' games, it certainly looks to be perhaps the most polished release we have ever seen.
When Is It Out?
Ace Combat 7: Skies Unknown will release for the PC, Xbox One and PS4. In terms of release date, we do have some conflicting information. While some sources suggest the 18th of January, others suggest a later date of February 1st. As above though, given this games history of delays, we'd suggest that you hold fire on your enthusiasm until we get a firm date from Bandai Namco or Sony.
What do you think? Are you impressed with the trailers? – Let us know in the comments!