Globalfoundries Shares 7nm Process Details
---
---
---
Samuel Wan / 5 years ago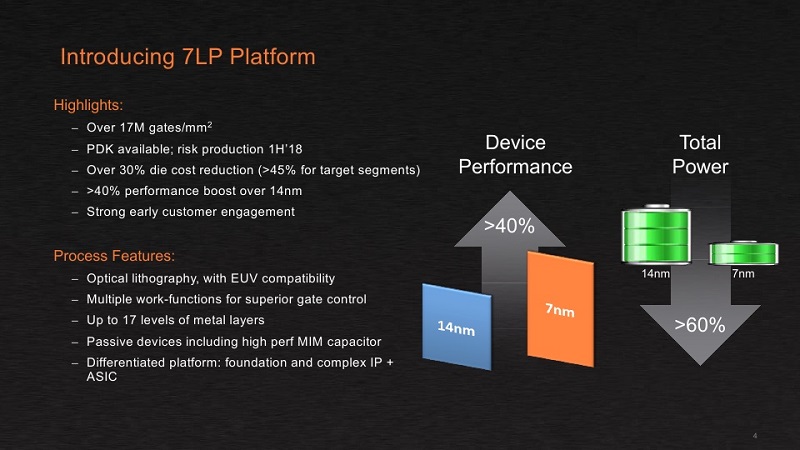 Globalfoundries Promises Great Gains For 7nm
In the near future, Globalfoundries will be pushing out production 7nm chips. As a result of increased investment and help from IBM, Globalfoundries is expecting great things from 7nm. Ahead of the 7nm launch, the foundry is ready to share some details about the new process. So far, much of the news is pretty good with major improvements over 14nm and even better than previously expected.
Compared to 14nm, 7nm is a full node upgrade. This will offer greater benefits compared to some previous half node upgrades. This is offering up to a 40% performance boost. According to Globalfoundries CTO Gary Patton, 5 GHz speeds aren't out of the question. The speed will be dependent on design microarchitecture as well. This is a great boon for AMD's Ryzen to help match Intel clock speeds.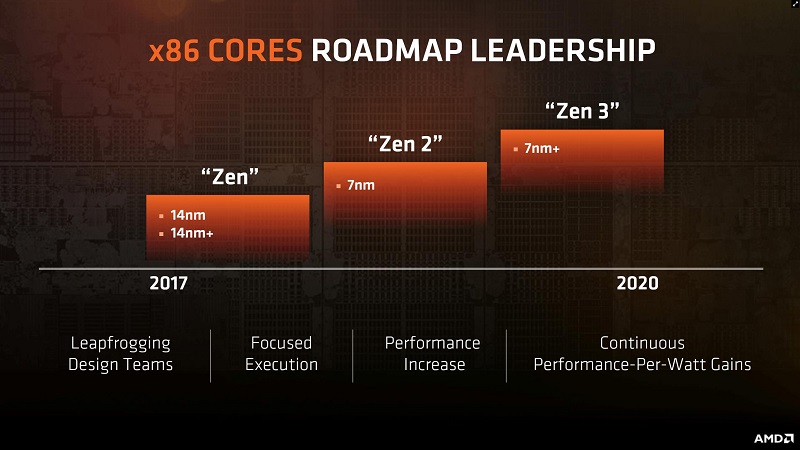 7nm Will Power Up AMD's Zen 2
The other major improvement is in density. 7nm can cut down the size by about 2.7x. Customers can put the die size savings towards lower costs, higher yields or designs with more cores. It can also mean more complex and improved cores without raising up costs. This will be important for AMD's Zen 2 chips on the 7nm process. Due to lower costs, AMD can make the design more competitive against Intel. It will also provide better margins and make octa-core CPUs more prevalent and cheaper.
Beyond 7nm, the future is less clear. Globalfoundries is concerned about 5nm which is just a half node upgrade. The foundry chose 7nm over 10nm due to problems with the later node. 10nm simply didn't offer much over 14nm and 5nm is expected to be much of the same. It will be interesting to see how the industry will handle the next decade going forward. With silicon running into a wall, something has to be found soon. Luckily, we will have many 7nm nodes for us to enjoy.
Support eTeknix.com
By supporting eTeknix, you help us grow and continue to bring you the latest news, reviews, and competitions. Follow us on Facebook and Twitter to keep up with the latest technology, share your favourite articles, chat with the team and more. Also check out eTeknix YouTube, where you'll find our latest video reviews, event coverage and features in 4K!
Check out our Latest Video