InWin Announces New Classic and Premium Basic Series PSUs
---
---
---
Ron Perillo / 5 years ago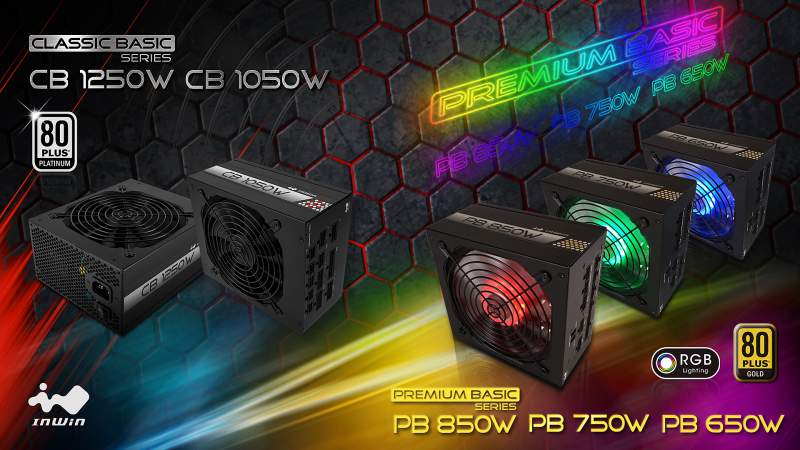 Two New PSU Series from InWin
Along with introducing their new CS-700W SFX power supply, InWin is also announcing their new Classic Basic and Premium Basic PSU lineup. Despite the name, both these PSU series are far from basic. In fact, they have some impressive specifications and extra features that make them stand out.
What Can Users Expect from the Classic Basic Series PSUs?
The Classic Basic Series (or CB series for short) is available in a fully-modular 80 PLUS Platinum unit. When was the last time you saw a basic PSU with that high of efficiency, let alone full modularity? The CB series are available in two, ultra-high performance 1050W and 1250W models, obviously for high demanding PC setups. This can include workstations, enthusiast builds and high-performance gaming PCs with up to four high-end graphics cards using eight 6+2 PCI-E power connectors.
This PSU lineup offer setups both in reliability and extreme power solutions. It even incorporates an additional MCU that monitors digital voltage feedback and regulates the output to keep any fluctuation below 2 percent. Thereby providing a highly consistent, reliable voltage quality.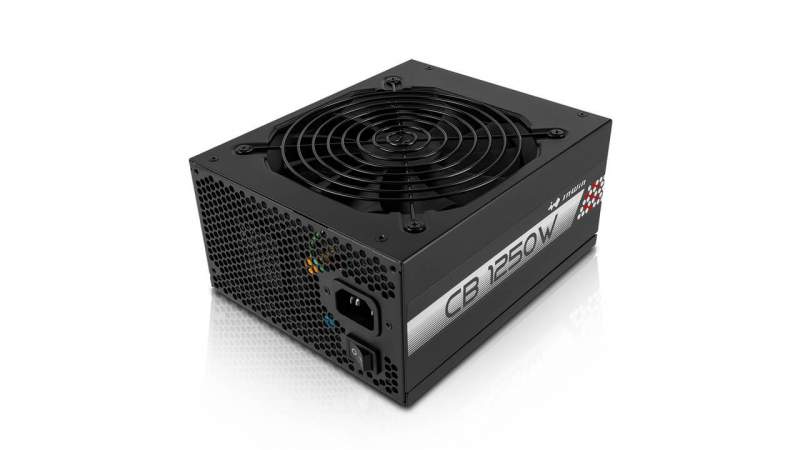 Both units are only 180mm in length, so that they can fit inside most enclosures. Moreover, the internals are cooled by a  135mm dual ball-bearing fan. The CB series PSUs even have an active fan control feature, which analyses temperature and power output to balance cooling performance automatically. It also helps a lot when minimizing ambient sound.
After shutting down, the fan even operates for an extra 60 seconds (similar to Enermax' DF PSUs). This allows for the exhausting of residual heat from inside the PSU, extending the component's lifespan.
InWin provides 7-year warranty coverage for CB series PSUs.
What Can Users Expect from the Premium Basic Series PSUs?
Rather oxymoronic by name, the Premium Basic features 80 PLUS Gold efficiency, full modularity and RGB LED lighting. Although unlike the CB series, this 'PB' series offers units in 650W, 750W and 850W models.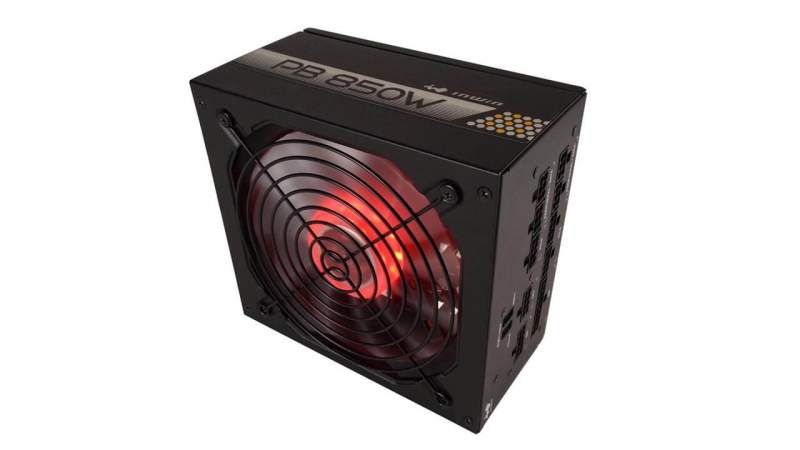 It also uses a 135mm fan but with fluid dynamic bearing, providing an even longer life span and quieter performance than ball-bearing units. This also operates in a semi-fanless mode, disabled when the load requirements fall below 20%.
Internally, it is similar to the CB series with ultra-long life 105ºC Japanese-made capacitors and a DC-DC topology for 12V to 5V and 3.3V conversion.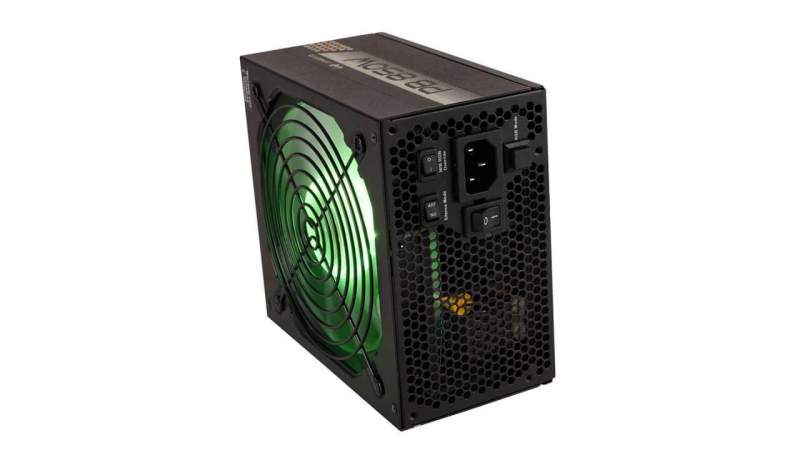 As for the RGB LED, users can synchronize it with their modern motherboards. For those on older systems, a button in the rear allows for preset cycling as well.
When it comes to warranty, Intel provides 5-years for the PB series.