Scythe SCNJ-5000 Ninja 5 CPU Cooler Review
---
---
---
Mike Sanders / 3 years ago
A Closer Look
---
The Scythe Ninja 5 is pretty huge. Even by standards set by another cooler manufacturer (who we won't name – but you know who we mean!). The total width of the cooler is around 6″ which is clearly big (keep it clean!). With the dual fan design and unique cooling system though, hopefully, this size will translate into some nice performance figures.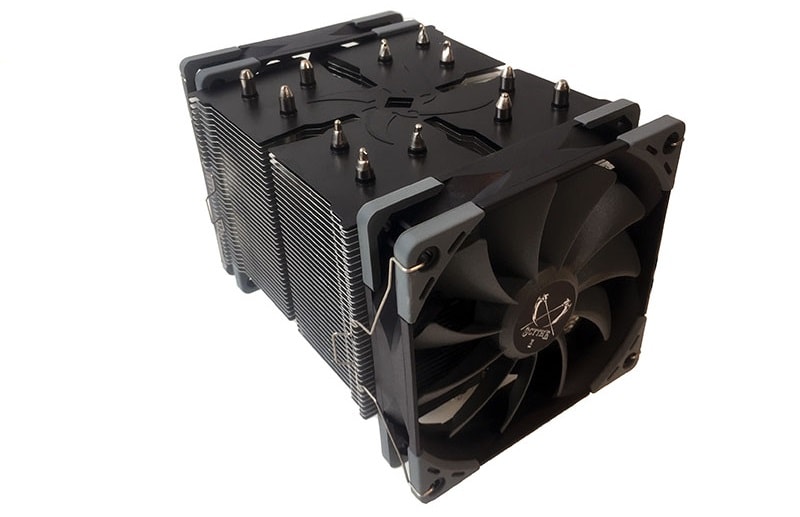 The gaps between the vents are quite nice and large which should allow for the airflow to be nice and strong.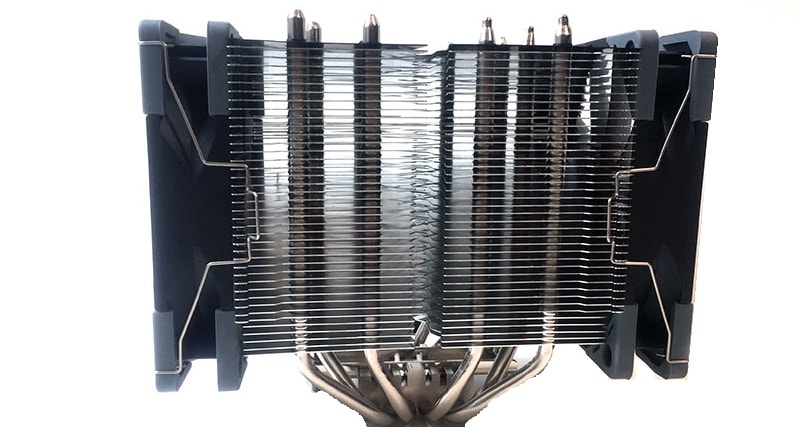 You may have also noted that the scythe logo is embossed into the top of the cooler. It's a nice touch, along with the stainless steel pipe tips, that add an extra level of aesthetics to the cooler. Despite it's size, the Scythe Ninja 5 is surprisingly good looking!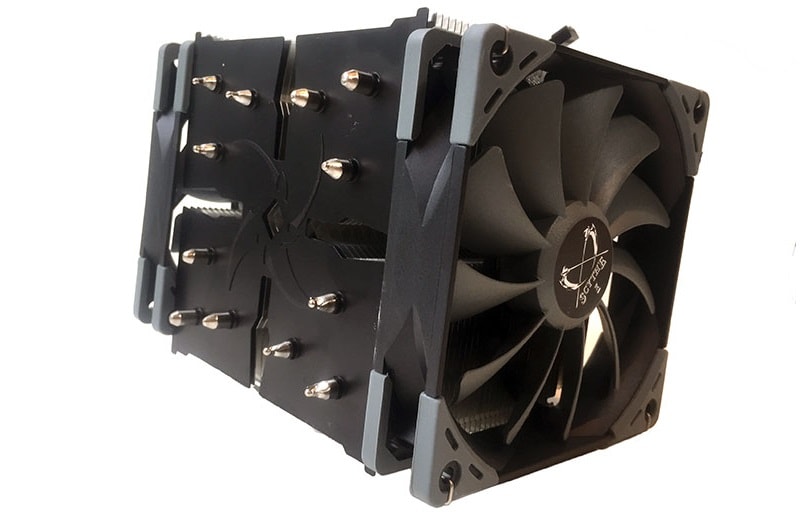 Contact Plate
The contact plate for the Ninja 5 is surprisingly small given its overall huge size. They have, however, somehow managed to squeeze 12 vent pipes into this small space. This should hopefully translate into some excellent heat dissipation. Given that this isn't a TR4 compatible cooler though, a larger contact plate isn't necessary and should be more than good enough for both standard Intel and AMD processors.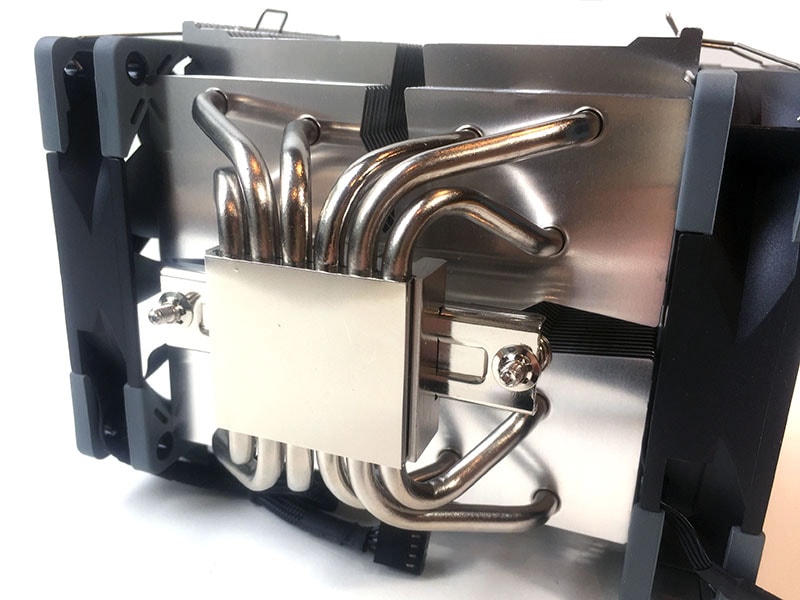 Overall Design
Its size might put a lot of people off. Scythe has, however, added more than enough features to make this a surprisingly good looking cooler. While RAM compatibility has been considered as part of the design, you may have some issues if you have particularly high-profile memory. In terms of overall aesthetics though, I really like this cooler!