Thermaltake TOUGHFAN 12 Racing Green Review
---
---
---
Mike Sanders / 3 months ago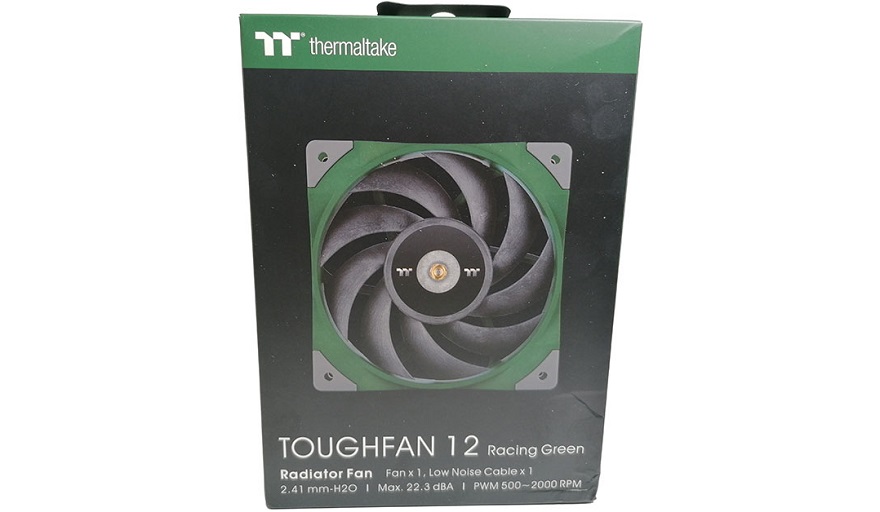 Exterior Packaging – Front
Given that this is a fan, there clearly isn't much real estate space for presentation. Thermaltake does, however, go big and bold with a clear nice image of the fan front and centre. Including all of its key features, this very quickly and effectively conveys to you exactly what you can expect!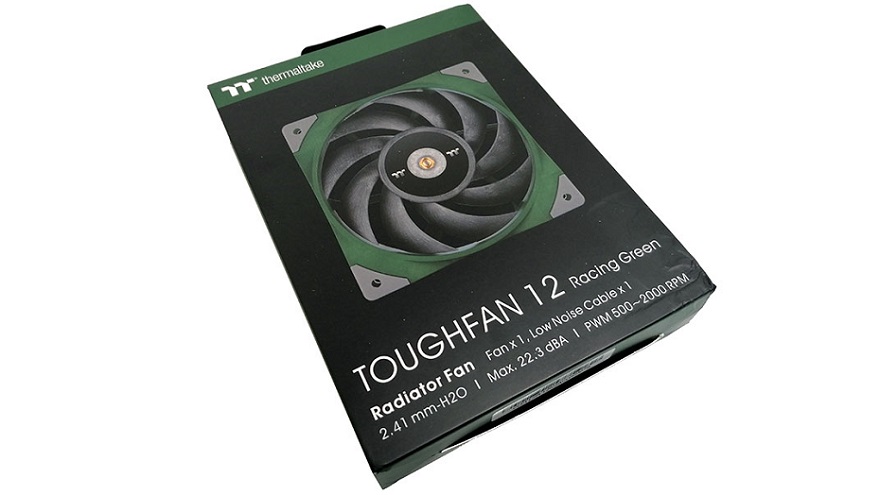 The rear of the packaging goes into more detail on the technical specifications. In truth, the information here is a little dry, but that's not overly unusual when it comes to fans. Given that the front was so good though, the back does an excellent job of filling in any blanks or answering any remaining questions you might have had.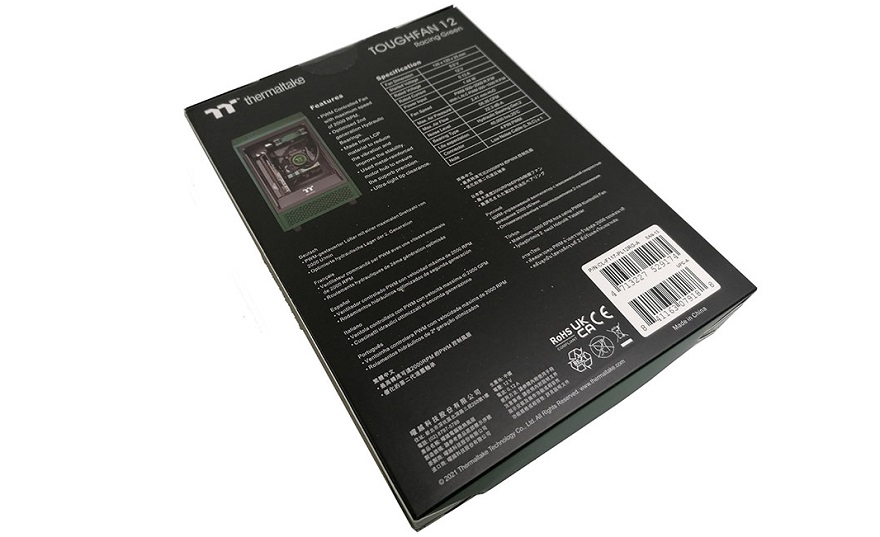 Inside the packaging, we should also note that the Thermaltake Toughfan 12 here is nearly set within a recessed cardboard liner. This doesn't just give it a nice aesthetic touch when opening the box, but should ensure that it arrives with you in perfect condition!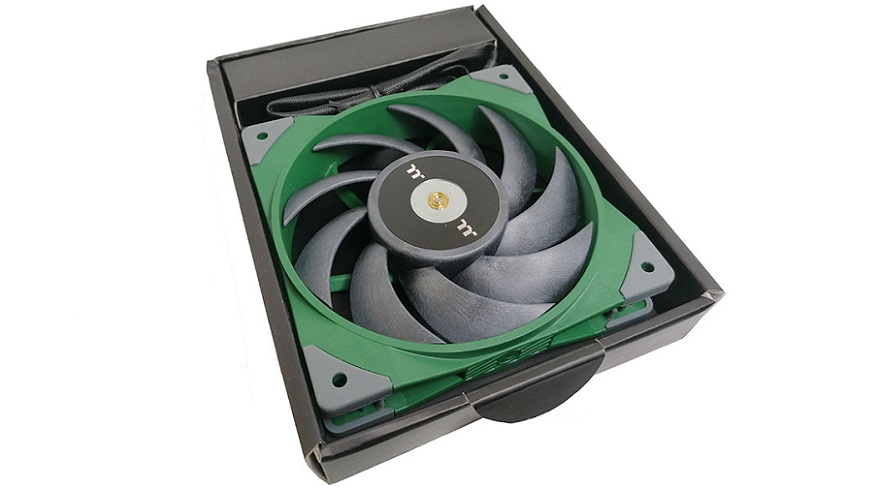 The Fans
Unlike a lot of generic cooling solutions, the Thermaltake Toughfan 12 has a nice weighty feel in the hand. It's an odd point to make, but it feels nice and substantial like it has been assembled using quality components and built to last. The 'Racing Green' colour is, of course, a personal preference. However, when compared to the original model, which you can check out our review of here, I really do like this new alternative aesthetic.
Just so you can have something of a comparison between the two variants (albeit, as noted above, a third turquoise version is also available), we have included an image below of the original Toughfan 12. As you can see, design-wise, they appear to be absolutely identical and given how excellent the original one was, that can only be viewed as a good thing!
The cabling for the Toughfan 12 is nice and long and comes within with durable plastic sheathing. This protective covering is quite loosely applied meaning that this should help ensure good levels of cable management for the vast majority of PC case designs.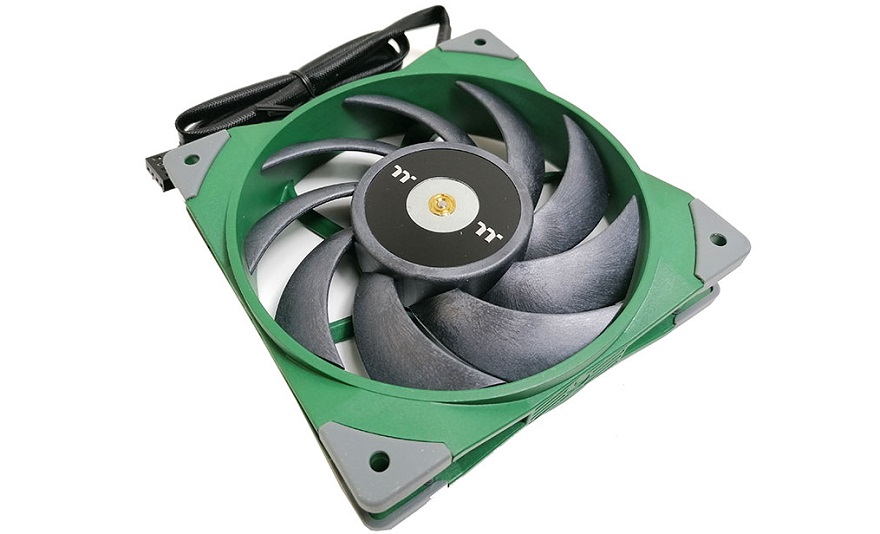 Thermaltake has, rather wisely I might add, decided to keep the original brushed metal effect of the fan blades from the original. This contrasts very well against the overall aesthetic and definitely helps maintain the overall 'Toughfan' image and branding.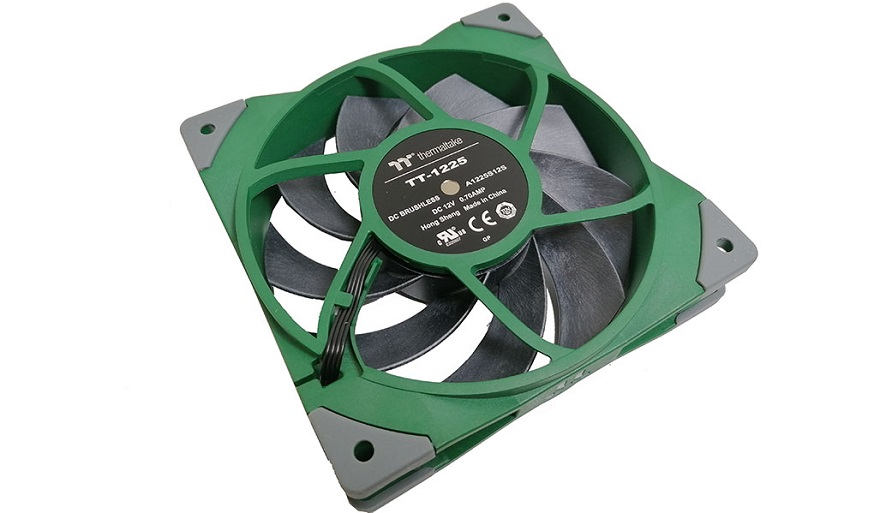 A closer inspection confirms this to be the TT-1225 model. This is a fan that Thermaltake has started regularly using on its more premium-level products and particularly so in its AIO liquid cooling solutions. With nice thick corner padding as well, this should help reduce any potential vibrations and, by proxy, overall acoustic output.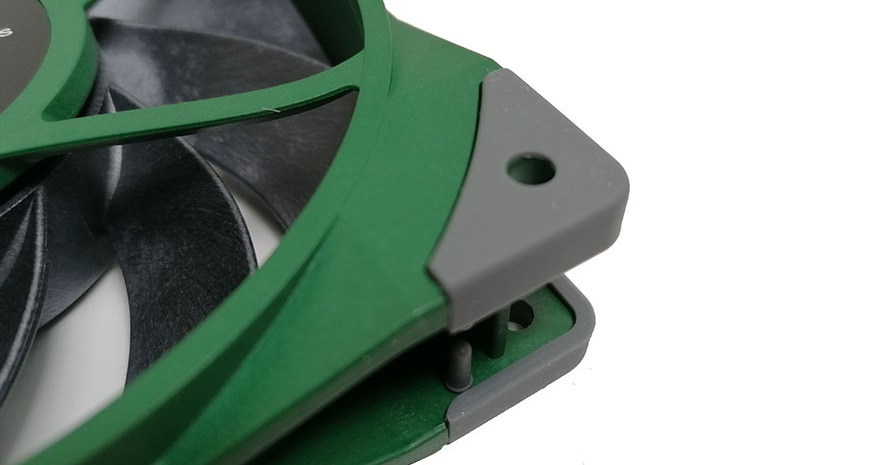 While a lot of the attention will undoubtedly be drawn to the branding located at the centre of the fan, Thermaltake has also applied a few other little touches here and there. In the new 'Racing Green' colour, these seem to stand out a lot better when compared to the original model.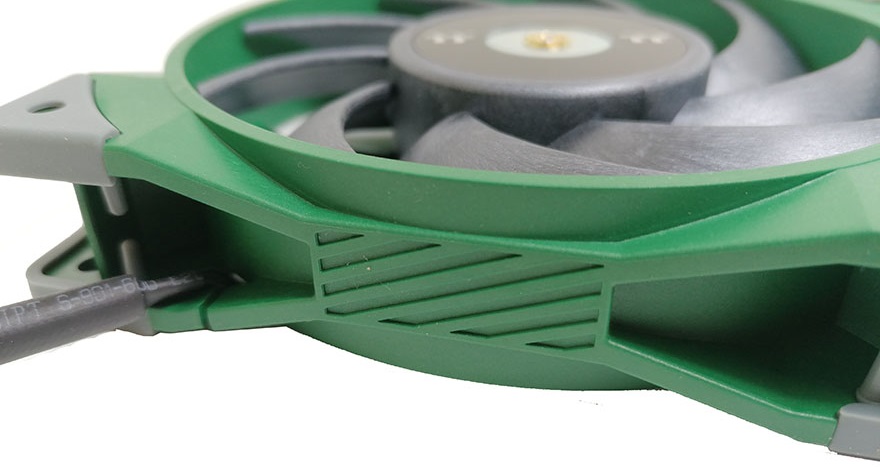 So, on the whole, the Thermaltake Toughfan 12 looks like an excellent premium-level cooling solution and something that would clearly represent an excellent upgrade as either a case fan or as a replacement for those of you with an AIO cooler. How well does it perform though? Well, there's only one way to find out, let's get this hooked up and see what happens!