Grand Theft Auto V Mod Allows You to Play as Magneto
---
---
---
Cernescu Andrei / 4 years ago

Another Grand Theft Auto V mod joins the fold.
Mods for Grand Theft Auto V are plentiful, and it's probably safe to say that we lost count by now. Definitely one of the most popular games in the world, GTA V is a modder's dream come true, as its assets can be modified extensively in order to alter both the gameplay and the graphics. The modder's imagination is pretty much the limit, and there have been some crazy releases across the years. Graphics mods aside, you can always play as Iron Man, The Flash, and you can even add a Nanosuit to your main character. Now, JulioNIB has just released one of his most successful mods to date.
We're talking about the Magneto mod, which enables all of the famous Marvel character's superpowers.
So what can you do as Magneto in GTA V?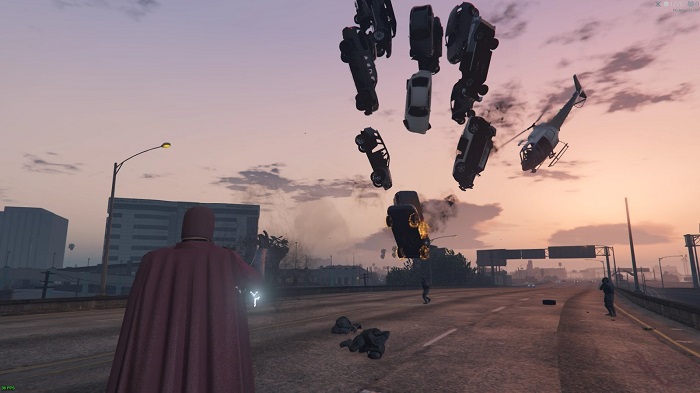 Well, you can fly, create a shield made out of bullets, perform melee attacks, and manipulate your environment. You can pull out lampposts and wind turbines, create tornadoes out of cars, and even grab a plane out of the sky. You can also pull guns from your enemy NPCs, which sounds pretty fun. If you would like to give this GTA V script mod a try, just head over to the modder's own website and follow his specific instructions.
Oh, and do let us know if it's really as fun as it looks.