DRAM Prices Expected to Fall Well Into 2019
---
---
---
Samuel Wan / 4 years ago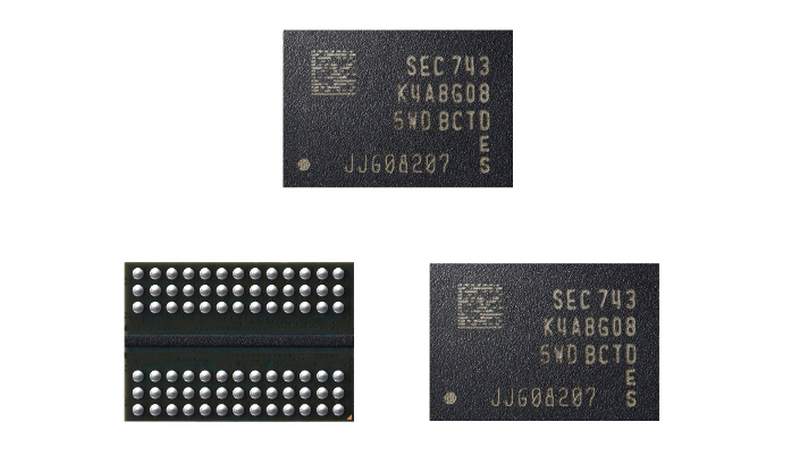 DRAM Prices Expected To Continue Downward Trend
Over the past couple of weeks, a number of reports have come out about DRAM prices. In the past number of years, prices have slowly been climbing up. However, that may soon change. Due to a combination of low demand and steady supply, prices are expected to drop. Previous reports indicated that the price drops would happen just in late 2018. According to a new report, the prices may continue to drop well into 2019.
The new report blames the price drop mostly on weak demand. This is due to a number of factors that are rearing their heads. For one, smartphone demand, a major contributor to DRAM usage, will stay stable. Weak demand on the PC side, in both servers and due to the Intel CPU shortage also weight heavily on the market. Furthermore, the new process nodes are maturing with improved yields. Combined, this will lead to oversupply and price drops in the area of 15-20%.
NAND Prices May Fall As Well
Another good sign is price drops for NAND chips. While 3D QLC is causing troubles, the rest of the 3D NAND family is doing well. NAND chip prices have already fallen this past quarter by about 10%. The report expects that prices will drop further by the end of the year by about 15%. Finally, as 3D NAND production picks up, prices may drop by about 15-20% over 2019. As 3D TLC production kicks up, and QLC issues get resolved, production should pick up and continue to drive prices down.
The industry has already expected prices to fall for DRAM. Samsung, for instance, has already scaled back production to shore up prices. Despite that, the report still suggests prices will continue to fall. This will hopefully make upgrades and new builds cheaper. One can never have too much RAM and SSD capacity. The only issues is the slowly escalating US-China trade war which brings a lot of uncertainty.