EGX 2018 – A Quick Overview Of The Games On Show!
---
---
---
Mike Sanders / 4 years ago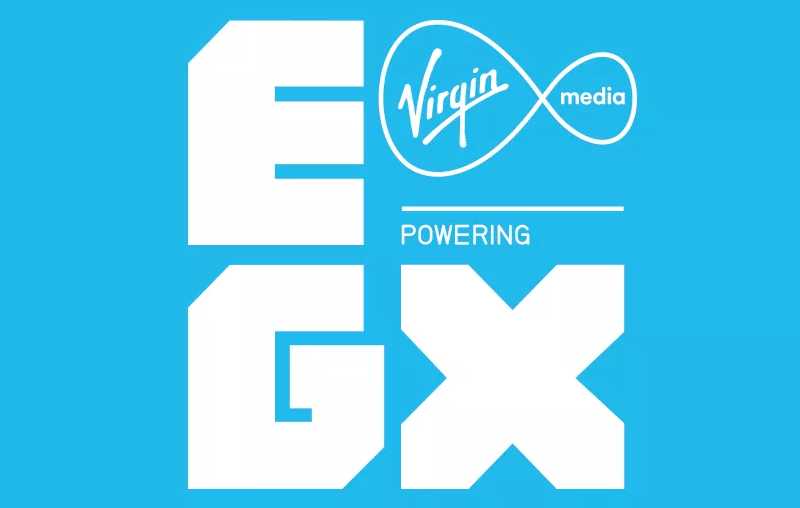 EGX 2018 – A Quick Overview Of The Games On Show!
We have been at EGX 2018 for the last few days and having checked out all of the gaming stands we wanted to show you some of the best the event had to offer. Unfortunately, for some of the stands, while they were interesting, we'd be struggling to 'stretch' the concept out into an entire article.
Based on our visit, we have provided full reviews of the following items;
For those that we couldn't fit into a larger category though, we have included them all here for you in brief!
Fallout 76
Sadly, there was no news or gameplay regarding the upcoming release of Fallout 76. In fact, Bethesda as a whole was largely absent. What we did have though was a small event with a 'Vault-Boy' in a costume and a themed food station. Great for photographs and promotion, not so great for actual news about the game!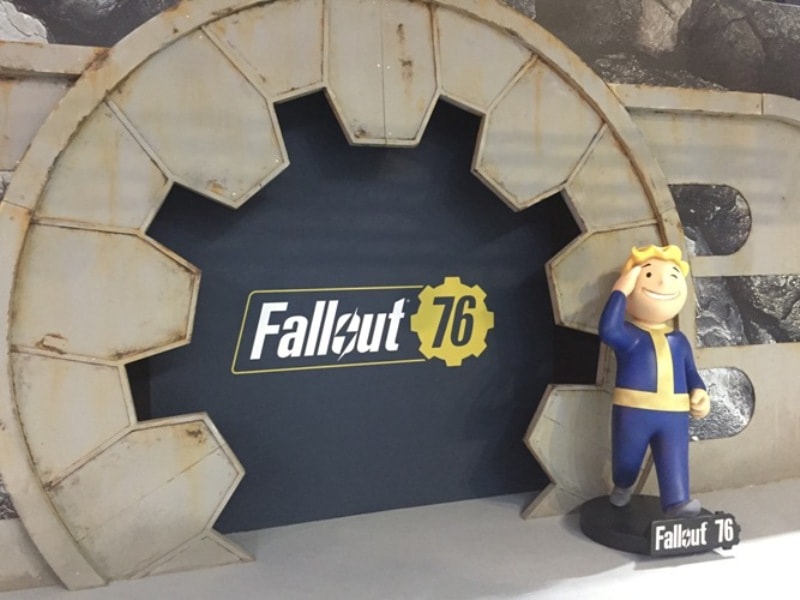 Sega
Sega had quite a large section right in the centre of the arena. While it was interesting there was very little on show that would really warrant a full-blown pitch. Two Point Hospital was on display, as you might expect. In addition, playable demos of Total War Three Kingdoms, Team Sonic Racing and Persona 3 and 5 were on display.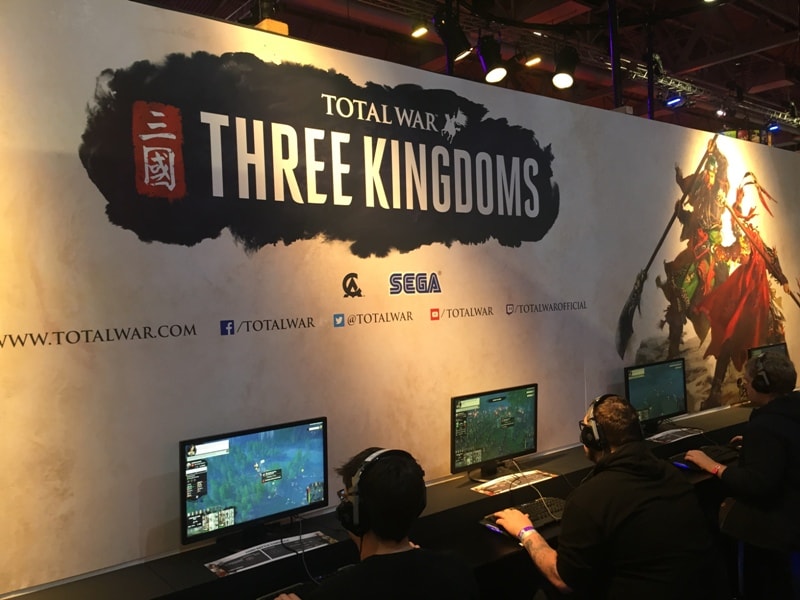 Of all the games, while Persona was nice and colourful, Team Sonic Racing seemed to be getting most of the attention. In fairness, I can understand why as this is looking every bit of a worthy competitor for Mario Kart.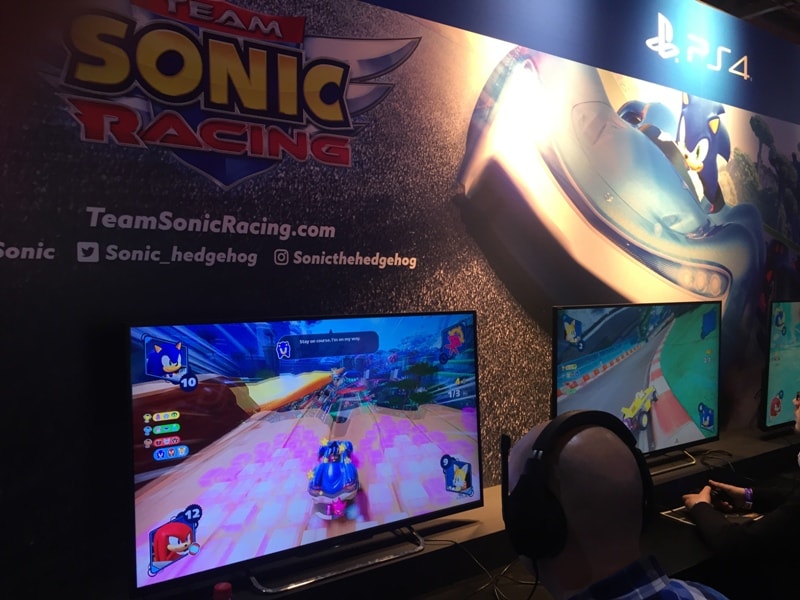 Ubisoft
Out of everyone at EGX 2018, Ubisoft played it quite sensibly by only really showcasing games that were coming up for release. As such, Assassins Creed Odyssey, The Division 2 and Starlink.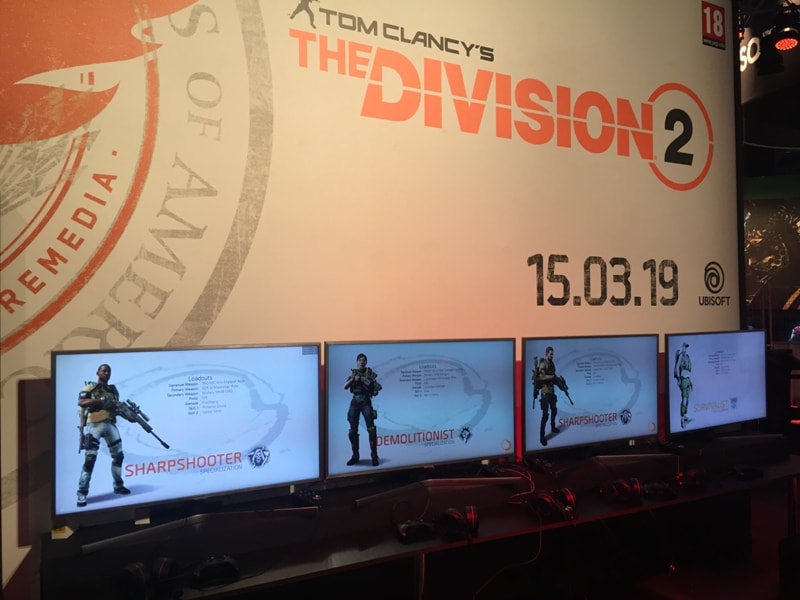 That does, however, highlight one of my few criticisms of the event. Ubisoft was very boring. For such a large area, it was completely dominated by Assassins Creed with smaller (but still relatively large) booths for Starlink and The Division 2. It all lacked a little creativity and while the gaming set-ups were nice (and in good numbers) it didn't quite capture the game excitement that Nintendo or Square Enix brought to the party.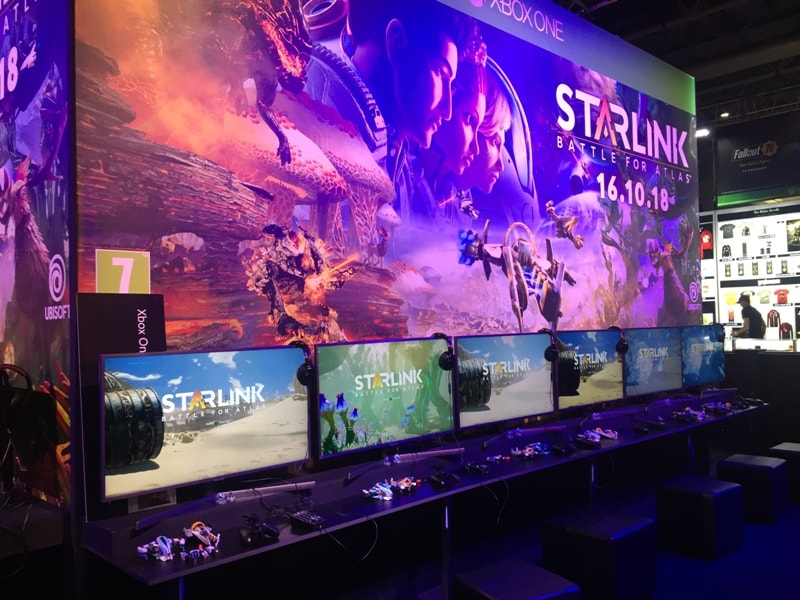 Surgeon Simulator!
If Ubisoft had the least inspiring set-up, then Surgeon Simulator, by a country mile, stole the entire show for me in terms of presentation. It was simply fantastic! It was so good in fact that it even got the attention of my boss so much that he wandered right in front of a crowd of about 30 people watching it politely in a semi-circle.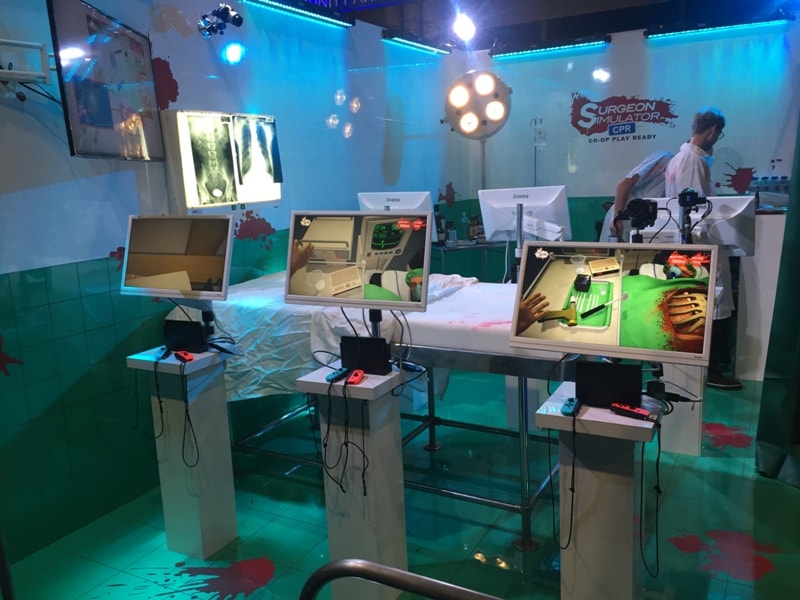 The game was set up with 6 consoles in a 'operating theatre' booth. The staff attending it were all garbed up in surgical uniforms and it looked really, really, good!
They even managed to get someone to lie on the operating table as a patient later in the day! For me, Surgeon Simulator won EGX!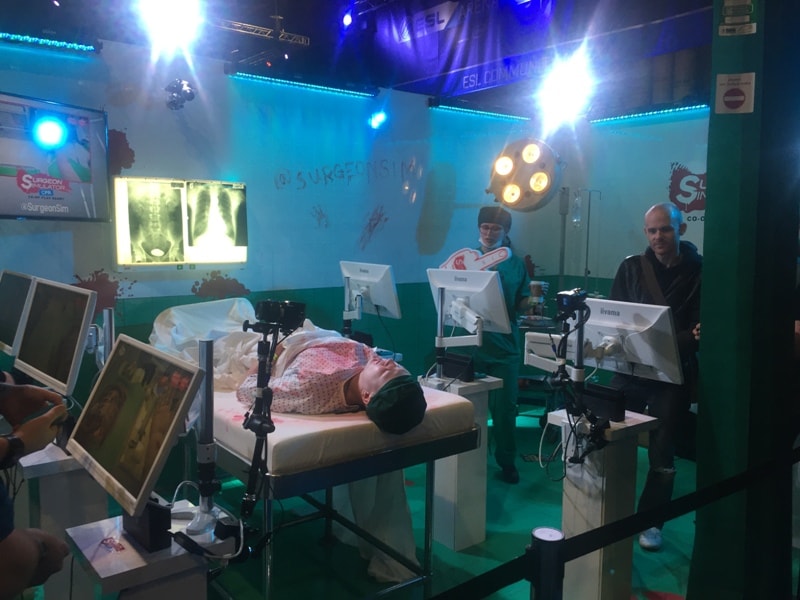 Can I Still Visit?
EGX is on until the 23rd of September at the NEC in Birmingham. Tickets are available at the door or online! Should you wish to attend you'll find a lot of interesting things. Not only in terms of gaming but PC technology in general!
For more details on the show, you can visit the official EGX ticket website here!
If you do visit, be sure to check out the stands we've mentioned and tell them eTeknix sent you!